Topic: Tennessee State Representative
First Class Petty Officer James L. Horton receives recognition in Gallatin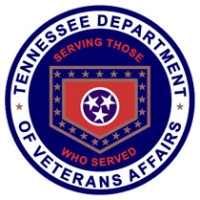 Nashville, TN – Tennessee Department of Veterans Affairs Commissioner Many-Bears Grinder presented several medals linked to First Class Petty Officer James L. Horton's World War II service during a ceremony today.
The event was hosted by Morningside of Gallatin to honor Horton who waited 70 years to receive the medals and recognition for his service onboard the USS Denver in 1943 and 1944.
«Read the rest of this article»
Pseudoephedrine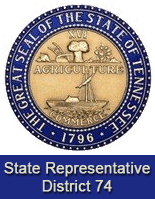 Nashville, TN – Bill HB1574, by the Bill Haslam administration cracks down on the sale of pseudoephedrine, the main ingredient in the production of methamphetamines. Under this proposal, individuals will be limited to purchasing 5.76 grams a month, or 28.8 grams a year, without a doctor's prescription.
There were many compromises on this bill. It basically allows 24 pills a month without a prescription. It does not include  a price increase. This will cover 98% of Tennesseans and still have a major impact on the production of Meth in the state.
Gel and liquid form of pseudoephedrine is still available in unlimited quantities. «Read the rest of this article»
Additional Cell Site Upgraded to 4G LTE as Part of AT&T's Project VIP Investment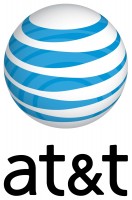 Clarksville, TN – As part of its continuing network investment and ongoing 4G LTE rollout, AT&T* has upgraded a mobile Internet cell site in Clarksville to expand AT&T 4G LTE coverage for area residents and businesses.
AT&T has invested nearly $1.3 billion in its best-in-class wireless and wired networks in Tennessee between 2011 through 2013, driving a wide range of upgrades to enhance speed, reliability, coverage and performance for residents and business customers.
«Read the rest of this article»
Effort to eliminate daylight savings time was turned back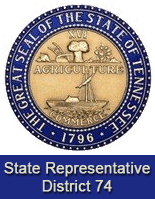 Nashville, TN – Despite suggestions this bill, had widespread support across Tennessee, the State Government Committee defeated this proposal to eliminate Daylight Savings Time in Tennessee.
During discussions on the bill, various legislators raised concerns about the impact on commerce in our state, in addition to creating unnecessary confusion. In order to appease critics, an amendment was offered that would have exempted East Tennessee from the proposal, which would have created a two hour time difference in certain parts of the state.
The bill was ultimately defeated. «Read the rest of this article»

Montgomery County, TN – Montgomery County Sheriff John Fuson and employees of the Montgomery County Sheriff's Office (MCSO), as well as volunteers with the The Silent Witness Project were on hand at the Tennessee State Capitol today to show passers-by silhouette plaques memorializing fallen victims of domestic violence.
Family members of victims, as well as organizers of the project, were recognized by Representative John Tidwell during the Civil Justice Committee meeting.
«Read the rest of this article»
Education legislation in support of military dependents to be heard in Education Sub Committee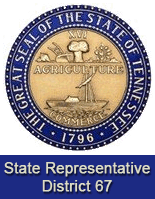 Nashville, TN – Six students and two staff members with the Mayor's Youth Council visited the Tennessee State Capitol last week.
"These student leaders are to be commended for making the time to visit the capitol," State Representative Joe Pitts (D-Clarksville) said.  "I always look forward to constituents, especially students, visiting the State Capitol," Pitts said.
Legislation for children of service members killed or reported missing in action to be heard in Education Subcommittee this week.
«Read the rest of this article»
Tennessee Department of Transportation agrees to signs for Port Royal State Park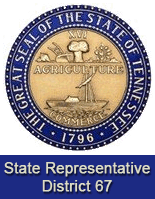 Nashville, TN – Tennessee State Representative Joe Pitts (D-Clarksville) is the sponsor of House Bill 2296 (Senate Bill 2402).
This bill will allow the County Clerk's office to remit monthly payments to the Department of Revenue for titles issued by these offices instead of daily remittances, cleared two hurdles this week and is scheduled to be heard on the House Floor on Monday, March 3rd.
«Read the rest of this article»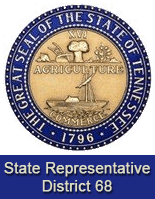 Nashville, TN – Tennessee State Representative Curtis Johnson (R-Clarksville) announced that the Tennessee Department of Transportation has awarded a contract to Highways, Inc. for $23,688,830.25 for the purpose of widening U. S. Highway 41 from McAdoo Creek Road to east of State Route 76.
It will take up to one year for the utility work, such as moving utility poles and communication lines, etc, to be completed before the construction work can be started.
«Read the rest of this article»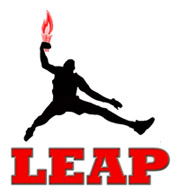 Clarksville, TN – LEAP cordially invites the community to join them for a Charity 3 on 3 Basketball Tournament on March 15th, 2014 from 10:00am to 4:00pm at West Creek High School located at 1210 West Creek Coyote Trail.
This full day of exciting hardwood action is both recreational and competitive as team's battle on the court for trophies, prizes, and bragging rights.
The real drive at the Charity Tournament is not the basketball itself, but rather to help LEAP serve the needs of children who are living in our community.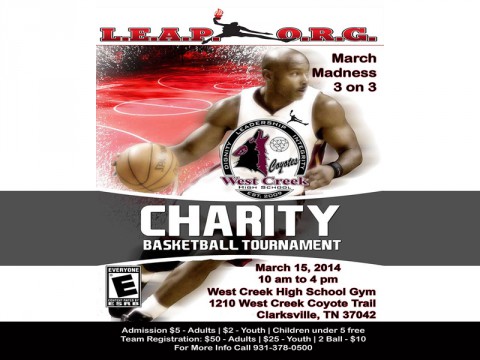 «Read the rest of this article»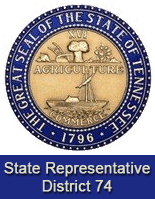 Nashville, TN – On February 3rd, Tennessee Governor Bill Haslam delivered his fourth State of the State address to the legislature.
The highlight of the speech was the Governor's plan to revive – and expand – a proposal from former Governor Bredesen to offer free college tuition to graduating high school seniors going to community or technical colleges.
In 2007, Governor Bredesen proposed using lottery funds to guarantee a free community or technical college degree for any graduating senior with a 'C' average or higher. The plan ultimately failed to receive the support of the Republicans in the State Senate. «Read the rest of this article»