Topic: Tennessee State Representative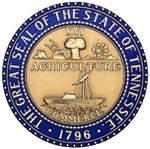 Nashville, TN – Tennessee's Speaker of the House Beth Harwell (R-Nashville) is working this summer to raise awareness about how to prevent the deaths of children trapped in hot cars. A recent report concluded Tennessee is in the top 10 states for death of children due to hot vehicles, claiming 23 deaths from 1998-2014.
"As summer temperatures are soaring into the 90s, it is critically important that we raise awareness about this issue. Across the country, as of the middle of June, there have been five child vehicular heat stroke deaths this year," said Speaker Harwell. "We need to get the message to all Tennesseans that it's dangerous to leave your child unattended in your vehicle, even for a minute."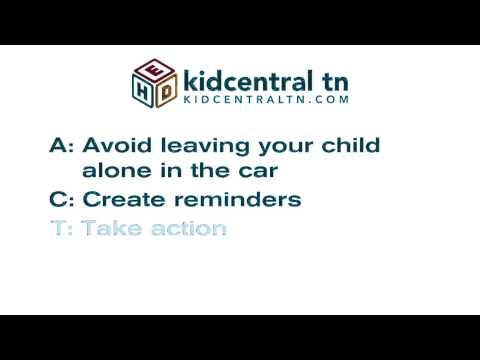 «Read the rest of this article»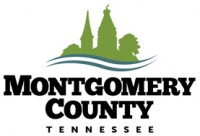 Montgomery County, TN – Montgomery County Government is partnering with Tennessee State Representative Jay Reedy and the Tennessee Department of Transportation (TDOT) to host a public input meeting, called a "Book a Planner" meeting, on Monday, July 6th at 5:00pm, at the William O. Beach Civic Hall, 350 Pageant Lane.
"Book-a-Planner" is an interactive outreach program and presentation, administered through the Long Range Planning Department's Office of Community Transportation (OCT) staff.  Attendees are able to share their input via live polling to assist TDOT in making sure the community's future needs are addressed. «Read the rest of this article»

Montgomery County, TN – Montgomery County Sheriff John Fuson and the Montgomery County Sheriff's Office (MCSO) is hosting the second in a series of three meetings, dubbed Community Information Exchanges, to address the concerns of the community and get feedback from citizens about activity in their particular area of the county.
This meeting will be for citizens in the communities south of the river in Montgomery County (zones 4 & 5, see graphic) and will be held at 6:30pm Tuesday, June 30th at Pleasant View Baptist Church, 1388 Cumberland Heights Road, Clarksville, TN. This includes all areas in Montgomery County south of the Cumberland River.
«Read the rest of this article»
County GOP overwhelmingly votes to partner with Tennessee Republican Party's grassroots initiative; Formally calls for March 1st, 2016 primary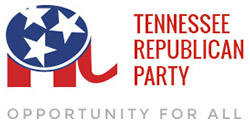 Clarksville, TN – At a recent meeting of the Montgomery County Republican Party, the group's Executive Board received a briefing from the Tennessee Republican Party about the organization's successful program called "Red to the Roots" and how it can be utilized if the county GOP selects a nominee via a primary for the 2016 elections.
The program, a partnership between County GOP Parties and the State Republican Party that saw great success in the 2014 election, is designed to bring unique resources to targeted races at the county level. «Read the rest of this article»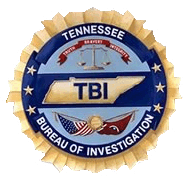 Nashville, TN – The Tennessee Bureau of Investigation announced results of a week-long operation to better understand and combat human trafficking in Tennessee.
With the partnership of the Brentwood Police Department, the Clarksville Police Department, and End Slavery Tennessee, TBI Agents embarked on an undercover operation to identify potential victims of trafficking, arrest those seeking to purchase illicit sex, and learn more about the specific nuances of this type of crime.
«Read the rest of this article»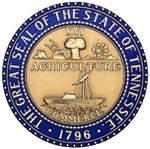 Nashville, TN – Tennessee State Representative Ryan Haynes (R–Knoxville) announced Wednesday he is officially stepping down from his seat in the House of Representatives representing District 14, which encompasses a portion of Knox County. The move follows Haynes being elected Chairman of the Tennessee Republican Party in early April.
In a statement, Haynes expressed his gratitude to the people he has represented in the 14th District during his 7 years of service in Nashville. Haynes was only 23 years old and a recent graduate from the University of Tennessee when he won his first two-year term as State Representative.
«Read the rest of this article»
Clarksville, TN – On Sunday, May 25th, the Vietnam Veterans of America Chapter 396 held their annual Candlelight Vigil to remember the men and women who were left behind in Vietnam when American forces withdrew in 1975.
It is a solemn occasion when a nation gathers together to honor its soldiers, those who lived to come home, but even more importantly those who did not.
«Read the rest of this article»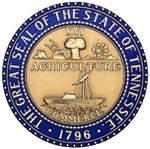 Nashville, TN – Tennessee State Representative Curtis Johnson announced that the Tennessee Housing Development Agency (THDA) had recently awarded a $235,705 Housing Trust Fund (HTF) grant to Buffalo Valley.
The grant will be used to finance the rehabilitation of six homes that will provide transitional housing for 48 homeless Veterans. Two of the homes are located in Clarksville and will serve up to 14 individuals.
«Read the rest of this article»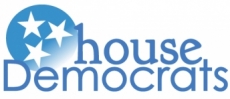 Nashville, TN – A proposal bringing medical marijuana to Tennessee was brought to the House of Representatives floor Tuesday for consideration.
This is the first time a medical marijuana proposal has made it to the floor for a vote. The proposal was in the form of an amendment by Representative Sherry Jones (D-Nashville) to HB0582. «Read the rest of this article»
Written by Curtis Johnson
Tennessee State Representative for 68th District
Speaker Pro Tempore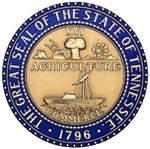 Nashville, TN – Key education bills headlined action on Capitol Hill in Nashville as House Republicans voiced strong support of a new pilot program to help adults complete their degree in Tennessee's community colleges.
As introduced, House Bill 646 establishes the Community College Reconnect Grant — a last-dollar scholarship to adults who want to return to community college and complete their associate's degree in applied science.
Currently in Tennessee, adults account for approximately 30% of enrolled undergraduate students, which equals about 65,000 adult learners.
«Read the rest of this article»