Topic: Tennessee State Representative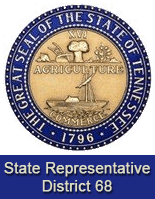 Nashville, TN – Speaker Pro Tempore Curtis Johnson (R-Clarksville) announced today that a local circuit court judge will be added in the 19th Judicial District, which encompasses Montgomery County and Robertson County. The funding for the additional judge will be included in Tennessee Governor Bill Haslam's annual budget, unveiled today.
"I sincerely appreciate the Governor recognizing the need for an additional judge in our region," said Johnson. "The 19th Judicial District has the heaviest caseload in relation to the amount of judges we currently have, and this position is an important factor in ensuring the process is efficient and effective. I am proud to have worked with Governor Haslam on this issue."
«Read the rest of this article»
Written by Tennessee State Representative Curtis Johnson
Speaker Pro Tempore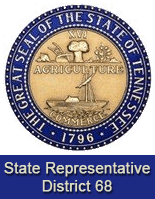 Nashville, TN – House Bill 715, the Tennessee Veterans Education Transition Support Act, would add spouses and dependent children as parties eligible for in-state tuition rates. Since a veteran can assign their benefits to a spouse or children, they would also qualify for these tuition and fee rates.
It would also shift the period of eligibility after discharge for in-state tuition rates from two years to three years. In addition, it requires the Tennessee Higher Education Commission (THEC) to convene the University of Tennessee (UT) and Tennessee Board of Regents systems to review processes related to awarding academic credit to veterans.
«Read the rest of this article»
Written by Tennessee State Representative Curtis Johnson
Speaker Pro Tempore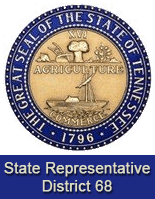 Nashville, TN – Legislation designed to save money and cut down on the time spent renewing driver licenses moved forward this week in the House of Representatives.
As many Tennesseans note, despite technologies that allow licenses to be renewed online or in mobile kiosks, driver license centers across the state are often overcrowded.
House Bill 198 seeks to help solve this problem by moving the driver license renewal period from five to eight years. As the law stands now, Tennessee has among the shortest periods of time that a license is valid when compared to other states. Most states already have either a seven or an eight year license.
«Read the rest of this article»
Tennessee State Representative Joe Pitts chosen by peers to serve as Secretary of the Tennessee Legislative Veterans Caucus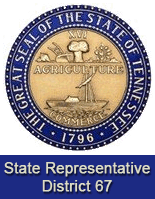 Nashville, TN – House Bill 800 (Rep Joe Pitts, D-Clarksville)/Senate Bill 56 (Sen Mark Green, R-Clarksville) would authorize students who are members of the National Guard or a Reserve unit of a branch of the United States military and who are eligible for the Tennessee Promise Scholarship, but cannot enroll in college in the fall term immediately following completion of high school due to certain military commitments, to enroll in the first term beginning after completion of such commitments without losing eligibility for the scholarship.
The bill passed the Education Administration and Planning Full Committee on Tuesday, March 10th and is currently in Finance, Ways and Means.
«Read the rest of this article»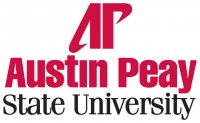 Clarksville, TN – During a presidential election year, names like Hillary and Sarah often stand out because all the other candidates stumping for votes are usually men.
The question of why women often shy away from politics has troubled Dr. Marsha Lyle-Gonga, chair of the Austin Peay State University Department of Political Science, since she was a doctoral student, and in 2010 she decided to host an event to encourage a new generation of women to get involved in the political process.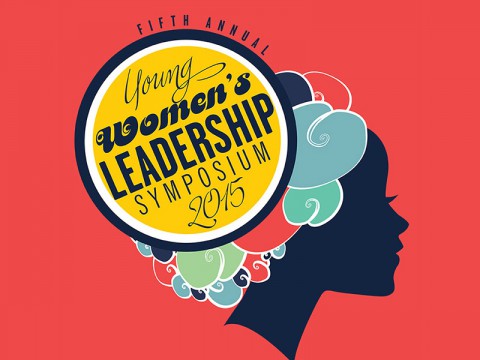 «Read the rest of this article»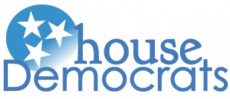 Nashville, TN – House Republicans today passed a bill supporting increased mining of the nation's parks and ultimately restricting access for hunters, fisherman and campers to thousands of acres of national parks.
The resolution, HJR0092, sponsored by Representative Andy Holt  (R-Dresden), supports the transfer of certain western national parks to state control. «Read the rest of this article»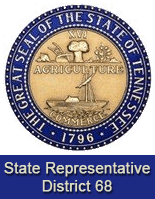 Nashville, TN – The annual Republican Ladies Day on the Hill was held this past Monday under the guidance of Chairwoman Marie Tillman, President of the Montgomery County Republican Women.
Over 300 ladies took part as well as legislators and other State Officials.
This is a good opportunity for our ladies to meet and ask questions of their state representatives and state senators.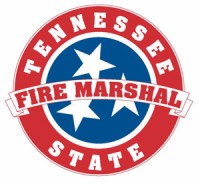 Nashville, TN – Swimmers and boaters can be assured of increased safety at Tennessee's public marinas and docks thanks to new regulations that took effect January 1st.
Approved last year by the Tennessee General Assembly and signed into law May 16th, 2014 by Tennessee Governor Bill Haslam, Senate Bill No. 1954/House Bill No. 1892 – known as the Noah Dean and Nate Act – makes it mandatory that State Fire Marshal's Office (SFMO) inspectors examine the electrical wiring and equipment of all Tennessee public marinas and docks. «Read the rest of this article»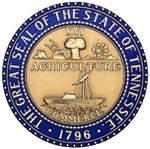 Nashville, TN – Tennessee State Representative Curtis Johnson (R-Clarksville) has announced that the Tennessee State School Bond Authority has approved short term financing to be used, in part, to acquire over 10 ½ acres for Austin Peay State University.
This acquisition will be funded by Campus Plant Funds and the short-term bond issue."
"The action of the School Bond Authority is a crucial step in financing this project," said Rep. Johnson. "The short-term bond should be paid off within five years."
«Read the rest of this article»
Pitts also appointed to the Education Instruction and Programs Subcommittee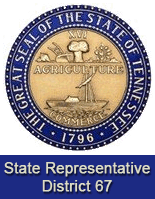 Nashville, TN – Tennessee State Representative Joe Pitts (D-Clarksville) on Saturday was appointed by House of Representatives Speaker Beth Harwell to serve on the new Education Instruction & Programs, Insurance and Banking, and Ethics Committees in the 109th General Assembly.
"I am grateful for the appointments to these key committees in the House of Representatives," said Pitts. "Education and jobs continue to be among my priorities and these appointments will help sharpen that focus for our next term."
«Read the rest of this article»