Topic: Tennessee State Representative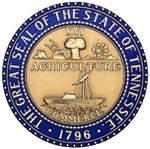 Nashville, TN – Earlier today, Tennessee State Representative Curtis Johnson (R–Clarksville) was reelected by his peers to serve as their nominee for Speaker Pro Tempore during a formal meeting of the House Republican Caucus to elect the next round of leaders in Nashville.
The meeting, which occurs every two years, is attended by all Republican members of the House of Representatives. Currently, Republicans hold 73 of the 99 seats in the House.
«Read the rest of this article»
Written by Joe Pitts
Tennessee State Representative – District 67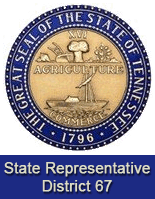 Nashville, TN – This is the time of year when every organization seems to put out their "help needed" sign in our community. And each of these groups is worthy of our support.
I am adding another need to the list for our community. We have 20 senior citizens who are residents of the Lincoln Homes neighborhood and are in need of blankets in advance of the colder weather ahead
I am hoping, during your shopping time over the next few days, you will purchase one, two or half a dozen and make these available to a group of our senior "saints." «Read the rest of this article»
Encourages public input on state standards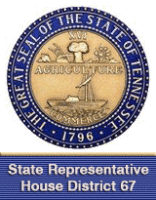 Nashville, TN – Tennessee Governor Bill Haslam today unveiled a website, https://apps.tn.gov/tcas/ , where Tennesseans can review and comment on the state's current K-12 academic standards.
Academic standards set grade-specific goals that define what students are expected to know and be able to do by the end of a given grade or course.
There are more than 1,100 for English language arts (ELA) and more than 900 for mathematics in Tennessee.
"There has been considerable concern about Common Core State Standards, currently in place state-wide," said Tennessee State Representative Joe Pitts (D-Clarksville). "The standards do offer some advantages for students and our public education system, but the quick roll-out did not, among other issues, allow time for educators, students and parents to understand how they work." «Read the rest of this article»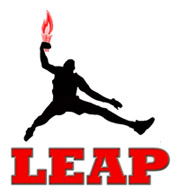 Clarksville, TN – On a crisp October Saturday LEAP organization in collaboration with the Clarksville Housing Authority hosted a Block Party in Lincoln Homes. Laughter could be heard as you approached the block party. It was coming from dozens and dozens of children enjoying free hot dogs, popcorn, and ice cream as well as playing games, jumping in the inflatables provided by A Jump'n Good Time, and live music from DJ Greedy.
LEAP Site Lead Dorlisha White spearheaded the event with the help of Martha Witherspoon of the Housing Authority.
«Read the rest of this article»
Johnson Receives "Champion of Commerce" Award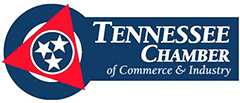 Nashville, TN – The Tennessee Chamber of Commerce & Industry and the Clarksville Area Chamber awarded the coveted "Champion of Commerce" award to Tennessee State Representative Curtis Johnson (R-Clarksville).
«Read the rest of this article»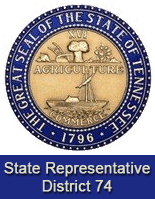 Clarksville, TN – In response to the news that Fort Campbell soldiers from the 101st Airborne Division will be deployed to Liberia to assist in fighting the outbreak of the Ebola virus there, State Representative John Tidwell is calling on the Center for Disease Control (CDC) to prepare hospital personnel in Montgomery County to protect themselves and our community in the event that a returning soldier is infected with the virus.
"Our military families and our community have endured so many burdens in the War on Terror. Now they are being called upon to assist in the world's fight against Ebola.  We need to be sure our families are not endangered by a lack of preparedness," said Tennessee State Representative John Tidwell.
«Read the rest of this article»
Recognized for Impacting the Quality of Life of Service Members and their Families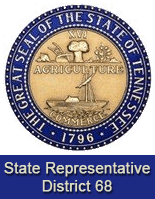 Nashville, TN – Tennessee State Representative Curtis Johnson (R-Clarksville) was recognized recently by the United States Department of Defense for his "leadership on public policy changes positively impacting the quality of life of Service members and their families."
The award of appreciation comes after Rep. Johnson successfully passed several bills to aid military service members and their families, including House Bill 1372 which was approved this year. That new law would allow certain out-of-state veterans to pay in-state tuition and fees at state colleges and universities.
«Read the rest of this article»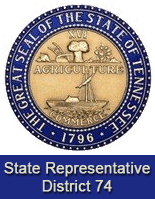 Nashville, TN – Tennessee State Representative John Tidwell would like to announce a grant for The Johnsonville State Historic Park. The grant was the remaining part of an original $250,000 grant to the Raise the Gunboat Organization.
Representative Tidwell who is also a member of "The Raise the Gun Boats Board of Directors". He revised the state grant, so that the Johnsonville State Historic Park can use the remaining money to retrieve, restore and display Civil War artifacts in appropriate cases.
«Read the rest of this article»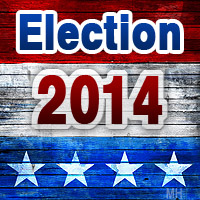 Dear Friends,
Recent election seasons have seen a rising number of candidates and their supporters, including me and mine, standing at the Montgomery County Veterans Plaza during early voting, waving signs at passers-by.
The new configuration of the parking lot however, makes this practice, in my opinion, a serious safety hazard and greatly slows entry to the Plaza for citizens arriving to vote, pay their taxes, renew their license tags, visit our wonderful library or other important reasons to visit the offices located there. «Read the rest of this article»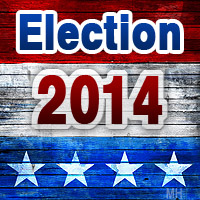 Clarksville, TN – On October 7th, 2014 the Coffee Party of Clarksville, Tennessee will host "Coffee with The Candidates Political Forum" at G's Pancake House Restaurant, located at 803 South Riverside Drive, Clarksville, TN beginning at 6:30pm.
There will be candidates from the Democratic Party, Republican Party, Independent Party, Green Party, Tea Party, Constitution Party, Libertarian Party and more, who are running for U.S. Senate, U.S. Congress, Tennessee Governor, and Tennessee State Representative.
«Read the rest of this article»