Topic: Tennessee State Representative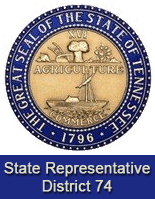 Clarksville, TN – In response to the news that Fort Campbell soldiers from the 101st Airborne Division will be deployed to Liberia to assist in fighting the outbreak of the Ebola virus there, State Representative John Tidwell is calling on the Center for Disease Control (CDC) to prepare hospital personnel in Montgomery County to protect themselves and our community in the event that a returning soldier is infected with the virus.
"Our military families and our community have endured so many burdens in the War on Terror. Now they are being called upon to assist in the world's fight against Ebola.  We need to be sure our families are not endangered by a lack of preparedness," said Tennessee State Representative John Tidwell.
«Read the rest of this article»
Recognized for Impacting the Quality of Life of Service Members and their Families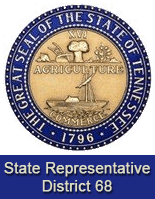 Nashville, TN – Tennessee State Representative Curtis Johnson (R-Clarksville) was recognized recently by the United States Department of Defense for his "leadership on public policy changes positively impacting the quality of life of Service members and their families."
The award of appreciation comes after Rep. Johnson successfully passed several bills to aid military service members and their families, including House Bill 1372 which was approved this year. That new law would allow certain out-of-state veterans to pay in-state tuition and fees at state colleges and universities.
«Read the rest of this article»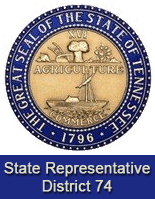 Nashville, TN – Tennessee State Representative John Tidwell would like to announce a grant for The Johnsonville State Historic Park. The grant was the remaining part of an original $250,000 grant to the Raise the Gunboat Organization.
Representative Tidwell who is also a member of "The Raise the Gun Boats Board of Directors". He revised the state grant, so that the Johnsonville State Historic Park can use the remaining money to retrieve, restore and display Civil War artifacts in appropriate cases.
«Read the rest of this article»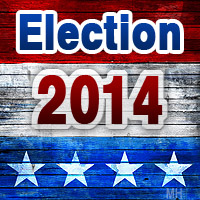 Dear Friends,
Recent election seasons have seen a rising number of candidates and their supporters, including me and mine, standing at the Montgomery County Veterans Plaza during early voting, waving signs at passers-by.
The new configuration of the parking lot however, makes this practice, in my opinion, a serious safety hazard and greatly slows entry to the Plaza for citizens arriving to vote, pay their taxes, renew their license tags, visit our wonderful library or other important reasons to visit the offices located there. «Read the rest of this article»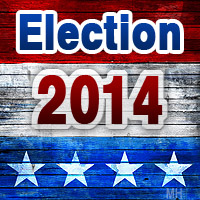 Clarksville, TN – On October 7th, 2014 the Coffee Party of Clarksville, Tennessee will host "Coffee with The Candidates Political Forum" at G's Pancake House Restaurant, located at 803 South Riverside Drive, Clarksville, TN beginning at 6:30pm.
There will be candidates from the Democratic Party, Republican Party, Independent Party, Green Party, Tea Party, Constitution Party, Libertarian Party and more, who are running for U.S. Senate, U.S. Congress, Tennessee Governor, and Tennessee State Representative.
«Read the rest of this article»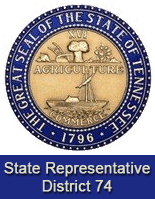 Clarksville, TN – Tennessee State representative John Tidwell has entered into a battle with Tennessee state troopers that unfairly ticketed motorcyclists while incorrectly citing a law that Tidwell authored.
A group of riders complained to Tidwell about a recent incident in which they were pulled over by a state trooper for allegedly not wearing Department of Transportation-approved helmets.
The trooper then made the riders wait on the shoulder of the interstate for 45 minutes, while a friend brought the appropriate helmets from Nashville.
«Read the rest of this article»
Clarksville, TN – In response to the Army's recent Supplemental Programmatic Environmental Assessment (SPEA), Clarksville Mayor Kim McMillan, joined by Montgomery County Mayor Carolyn Bowers and Clarksville Area Chamber of Commerce Executive Director Melinda Shepard, sent public comments on behalf of Clarksville-Montgomery County describing the significant impact a troop reduction could have on the community. «Read the rest of this article»
Montgomery County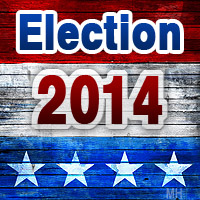 New Johnsonville, TN – Tennessee State Representative John Tidwell is announcing his re-election bid as the Democratic nominee for State House District 74, covering Humphreys, Houston and the western part of Montgomery County.
"We were able to accomplish some great things this year, but we still have a long way to go help working families in Tennessee," said Rep. Tidwell. "I hope to return next year and continue to find more ways to improve the lives of veterans, provide jobs for hard-working families, and ensure that all families have access to high-quality health care."
«Read the rest of this article»
Written by Joe Pitts
Tennessee State Representative – District 67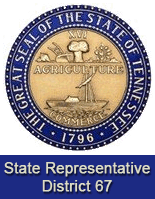 Nashville, TN – A cross burning outside the New Hope Missionary Baptist Church, 1300 Rossview Road is a tragedy of unspeakable proportions. Our community is better than that.
We are calling on the community to rally around this church on Thursday, July 31st, 7:00pm at the church. A few songs and a prayer for unity and forgiveness will be offered at the event. The event will end promptly at 7:30pm.
"Please share this news with your neighbors and fellow church members. Let us stand up as a community and say we will not tolerate this kind of hate," said Joe Pitts. «Read the rest of this article»
Tennessee State Representative Joe Pitts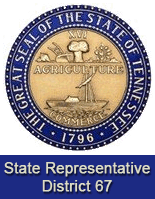 Nashville, TN – Since January 11th, Tennessee Housing Development Agency (THDA) has helped more than 7,000 families avoid foreclosure through our Keep My Tennessee Home program, funded by the U.S. Department of Treasury's Hardest Hit Fund.
We are proud that our program has enabled Tennessee to be among the most aggressive states in putting these funds to work on behalf of eligible households. I want to let you know that the funds awarded to Tennessee have been almost fully committed.
We are closing the program August 31st but for cases eligible under a separate, related fund provided by the National Mortgage Settlement.
«Read the rest of this article»