Topic: Tennessee State Representative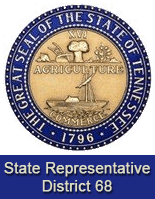 Nashville, TN – Tennessee State Representative Curtis Johnson (R-Clarksville) announced that The Tennessee Housing Development Agency's (THDA) Board of Directors has approved Buffalo Valley, Inc to receive a grant from the Housing Trust Fund (HTF) to serve the housing needs of elderly, very-low income, and special needs Tennesseans.
Buffalo Valley, Inc. will use $208,400 in HTF funds to rehabilitate 10 units of transitional rental housing in Montgomery (5 units), Lewis (1 unit), and Marshall (4 units) counties.
«Read the rest of this article»
As Part of AT&T's Project VIP Investment, Customers to Benefit From Nation's Fastest and Most Reliable 4G LTE Network on the Latest Devices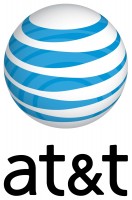 Clarksville, TN – AT&T* has turned on the nation's fastest and most reliable 4G LTE network** in Clarksville, bringing customers the latest generation of wireless network technology. Watch here to see several of the benefits AT&T 4G LTE provides, including:
Faster speeds. LTE technology is capable of delivering mobile Internet speeds up to 10 times faster than 3G***. Customers can stream, download, upload and game faster than ever before.
«Read the rest of this article»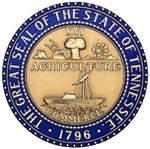 Clarksville, TN – On behalf of the Montgomery County delegation to the Tennessee General Assembly, State Representative Joe Pitts (D-67) presented a proclamation honoring and congratulating the management and members of the Clarksville Country Club on the occasion of their 100th anniversary.
"The Clarksville Country Club has been an important part of our community for a century," said Rep. Pitts. "This club has served as a place of joy and happiness for thousands of Clarksville families over the years, and I am grateful to the staff and members who have dedicated themselves to preserving this vital part of Clarksville's heritage."
«Read the rest of this article»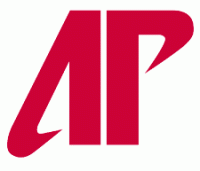 Clarksville, TN – For 34 years, if you wanted to play basketball at Clarksville High School, you had to first survive the grueling practices of that school's legendary coach, Ben Fendley. The U.S. Marine Corps and Korean War veteran knew what his players were capable of achieving, so he made sure they went home exhausted each night.
"You had better be prepared to give him everything you had in practice every day, or there was no place for you on his team," Wayne Pace, former CHS player and former chief financial officer and executive vice president for Time Warner Inc., said. "Practice was brutal; games were the treat." «Read the rest of this article»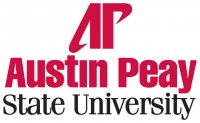 Clarksville, TN – When Farm Credit Mid-America set out to invest in the next generation of American farmers, the Kentucky-based lender looked south to Austin Peay State University.
That's because APSU is home to the fastest growing college department of agriculture in Tennessee, with student enrollment in that program increasing by 75 percent in the last five years.
«Read the rest of this article»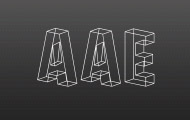 Clarksville, TN – On Thursday, October 24th, 2013 from 5:00pm to 7:00pm the Academy for Academic Excellence will host its Annual Chili Supper and Silent Auction.
All proceeds will go to the Mercy E. Yrabedra Memorial Scholarship Fund to benefit special needs students. «Read the rest of this article»

Nashville, TN – Tennessee Department of Safety and Homeland Security Commissioner Bill Gibbons and Department of Veterans Affairs Commissioner Many-Bears Grinder today announced that honorably discharged veterans may now visit any driver services center in the state to obtain a specially designated veteran driver license or photo identification card.
Legislation authorizing the state to publicly recognize veterans' military service was passed in 2011.
«Read the rest of this article»
New HISET™ and Revised GED® Start in 2014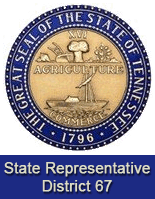 Nashville, TN – Beginning January 2nd, 2014, out-of-school youth and adults who are pursuing a high-school equivalency credential will have another test option to improve their earnings potential.
Tennesseans will have a choice of taking either the new 2014 GED® test or an alternative high school equivalency test designed by Educational Testing Services called HiSET™.
Tennessee is one of several states that are adopting the new test due to changes in the GED Exam.
«Read the rest of this article»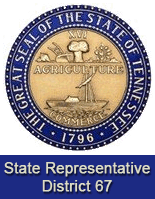 Clarksville, TN – Tennessee State Representative Joe Pitts (D-Clarksville) has been appointed to the Tennessee Advisory Committee of the U.S. Global Leadership Coalition.
"It is an honor to be asked to serve as a member of the Tennessee Advisory Committee of the US Global Leadership Coalition," said Rep. Pitts. "I plan to use my experience to serve my constituents and my beloved state of Tennessee along with other stellar members of the Committee including Senator Bill Frist and former Governor Phil Bredesen."
«Read the rest of this article»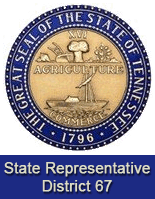 Nashville, TN – In the book, The Abilene Paradox, the author describes a family that makes a Sunday afternoon trip to Abilene when none of the members really want to go. They just go along because they assume everyone else wants to make the trip.
That describes exactly the paradox of the statewide virtual school juggernaut created by some in the Tennessee General Assembly in 2011. I say "some" because I did not support the measure. Those that voted for the bill probably assumed everyone or someone wanted to make the trip to trying what is now a failed experiment in creating a statewide virtual school. «Read the rest of this article»