Topic: Tennessee State Senator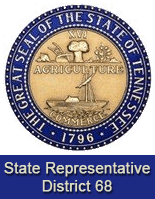 Nashville, TN – Tennessee State Representative Curtis Johnson (R-Clarksville) has filed a House Joint Resolution in the Tennessee General Assembly urging the Tennessee Congressional Delegation to restore cuts to veterans benefits made by Congress in December, 2013.
The Federal proposal cuts benefits to military retirees younger than 62 by reducing their annual cost-of –living increase adjustment (COLA) by one percent annually.
«Read the rest of this article»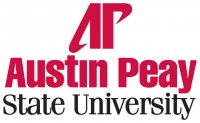 Clarksville, TN – When Farm Credit Mid-America set out to invest in the next generation of American farmers, the Kentucky-based lender looked south to Austin Peay State University.
That's because APSU is home to the fastest growing college department of agriculture in Tennessee, with student enrollment in that program increasing by 75 percent in the last five years.
«Read the rest of this article»

Clarksville, TN – The Clarksville Area Chamber of Commerce is pleased to announce the 2013-2014 Chamber Board of Directors. The Chamber elects new leadership each fiscal year, with the fiscal year running from July 1st, 2013 to June 30th, 2014.
The Board of Directors, Executive Committee and Ex-Officio members of the Board attend quarterly meetings, provide direction for Chamber staff and volunteers, and manage the finances of the Chamber. «Read the rest of this article»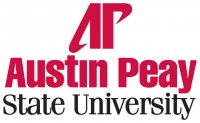 Clarksville, TN – Active duty and military veteran students who will graduate from Austin Peay State University this week will receive APSU's military coin.
The military and veteran graduate recognition and coin presentation ceremony, with the theme "All Hail to Those Who Serve," is scheduled for 5:00pm, Wednesday, May 8th in the Mabry Concert Hall, located inside the Music/Mass Communication Building. The event is open to the public.
«Read the rest of this article»
Local Wireless Network Upgrade Extends Access to Advanced Products, Services and Applications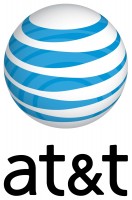 Cunningham, TN – AT&T* today announced the availability of its mobile Internet network in Cunningham in Montgomery County, TN, extending access for advanced mobile services, devices and applications to customers in the area.
AT&T is an industry leader in delivering the benefits of the mobile Internet, offering powerful and flexible connectivity, a wide range of smartphone and other device options, and simultaneous voice and data capabilities for an amazing wireless voice and Internet experience.
"As more and more residents of Cunningham rely on their mobile devices for information and connectivity, they must have faster connections," said Speaker Pro Tempore Curtis Johnson.  "Investments in mobile Internet will have an immediate impact for our Cunningham consumers and businesses." «Read the rest of this article»
Clarksville, TN – Tennessee State Sen. Mark E. Green M.D. invites employers and job seekers to attend the Austin Peay State University College (APSU) of Science and Mathematics career fair from 10:00am to 2:00pm on February 27th, 2013.
The fair will be held in the Morgan University Center Ballroom.
«Read the rest of this article»
Clarksville, TN -  Tennessee Job Seekers a statewide jobs-growth initiative designed to connect unemployed Tennesseans through social media was launched today by Tennessee State Senator Mark Green.
The program calls on the state and local communities to lend support, experience and resources to those either recently laid off or Tennesseans that are unemployed or under employed.
«Read the rest of this article»
Clarksville, TN -  Tennessee State Senator Mark Green, physician and small business owner, endorsed today Republican State Senator Jim Tracy for Congress in the fourth congressional district.
"As a small business owner, Jim understands what it's like to meet a payroll and make a balanced budget.  With his experience in the Tennessee Legislature tied in with his business background and experience, Jim is exactly what both Washington and Tennessee need to drive the economic engine, put Tennesseans back to work and cut the government wasteful spending," said Senator Green. «Read the rest of this article»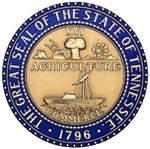 Clarksville TN – Dr. Mark Green, newly elected Tennessee State Senator for District 22, has announced he will host a town hall meeting in Montgomery County on January 3rd, 2013 at the Montgomery County Veterans Plaza-Civic Hall Room. The meeting will start at 4:00pm.
Dr. Green unseated Senator Tim Barnes in the November election, and is anxious to connect with his constituents.  No stranger to service, Dr. Green is a veteran serving in both Iraq and Afghanistan.  Dr. Green is President and CEO of AlignMD, an emergency department hospitalist and urgent care management and staffing company based in Clarksville.
The public is invited to meet with Senator Mark Green and discuss their concerns of the 22nd District.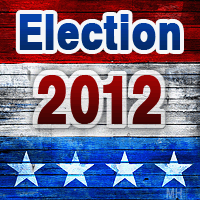 Clarksville, TN – Tennessee State Senator Tim Barnes said he will suspend campaign activities on Sunday, and resume campaigning on Monday heading into Election Day.
"I believe Sunday should be set aside as a day of worship, rest and family," said State Senator Barnes. "People should not be subject to the annoyances of robocalls and door knocks on Sundays."
«Read the rest of this article»