Topic: Tennessee Valley Authority
Written by Bill Peoples
U.S. Army Corps of Engineers, Nashville District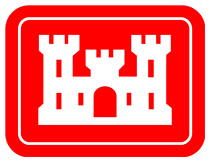 Nashville, TN – The U.S. Army Corps of Engineers Nashville District announced today that it expects higher levels and flows along the Cumberland River this week due to releases from Corps dams over the next three days, even though the weather is expected to be dry during this time.
The dry weather is allowing the Corps to continue regaining storage in upstream reservoirs. The stage at Nashville will rise approximately four feet from a stage of 31 feet to near 35 feet today and remain elevated through midweek. The flow currently at Nashville is more than 40 million gallons of water per minute.
«Read the rest of this article»

Clarksville, TN – The frigid temperatures are currently placing a strain on the Tennessee Valley Authority (TVA) power grid.
As a result, all 155 of TVA's local power companies, including CDE Lightband, have been directed to ask their customers to reduce electrical usage at their homes and businesses until Thursday afternoon. Voluntary energy reduction will be most beneficial between the hours of 6:00am-10:00am tomorrow.
«Read the rest of this article»

Clarksville, TN – After receiving his doctorate from Mississippi State University in 1992, Austin Peay State University Professor of Finance Dr. Michael Phillips found himself in the right place at the right time for an opportunity that would change both his life and a department interested in a fresh perspective.
A California native, Phillips was prepared to look west for a teaching opportunity when a friend suggested Austin Peay contact him for an open teaching position in the College of Business.
«Read the rest of this article»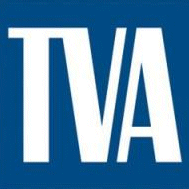 Knoxville, TN – Tennessee Valley Authority (TVA) aquatic biologists identify new fish species in tributary streams to the Duck River in Middle Tennessee: the Tennessee Logperch (Percina apina).
When you hear news about an animal species these days, it's rarely good. Most often, it's about overabundance or scarcity.
But occasionally, there's a surprise: the discovery of something new.
«Read the rest of this article»

Clarksville, TN – Clarksville-Montgomery County has been named a Valley Sustainable Gold Community by the Tennessee Valley Authority (TVA).
Previously named a Silver community in 2015, the city-county recently completed a program reevaluation. Developed in partnership with TVA and Boyette Strategic Advisors (Boyette), TVA's Valley Sustainable Communities program works with cities and counties throughout the region to help them develop a healthy environment, a thriving community and long-term economic prosperity.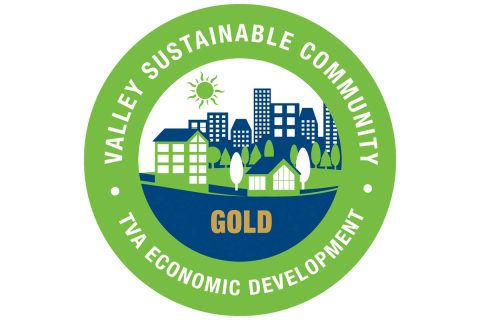 «Read the rest of this article»
Written by Leon Roberts
U.S. Army Corps of Engineers, Nashville District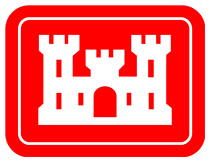 Nashville, TN – The U.S. Army Corps of Engineers Nashville District Water Management Center is working this morning to manage runoff from last night's heavy rainfall from remnants of Hurricane Harvey down the Cumberland River through Cheatham Dam in Ashland City, Tennessee, and Barkley Dam in Grand Rivers, Kentucky.
Six to nine inches of rain fell into the uncontrolled watershed between Old Hickory Dam and Cheatham Dam, the metro Nashville area, and particularly areas to the north and west of Nashville.
«Read the rest of this article»
Multi-agency group works to reduce flood risks
Clarksville, TN – The City of Clarksville on Tuesday hosted the quarterly meeting of the Tennessee Silver Jackets, a multi-agency group that works to reduce flood risks and prepare for hazardous floods across the state.
The group includes representatives from the U.S. Army Corps of Engineers, Tennessee Emergency Management Agency, Tennessee Valley Authority, Federal Emergency Management Agency, the National Weather Service, related state and federal agencies, and various cities and counties.
«Read the rest of this article»

Nashville, TN – After attaining a significant production milestone and opening a new customer experience center within its state-of-the-art ceramic tile manufacturing plant in Dickson earlier in 2017, Tennessee Governor Bill Haslam, Department of Economic and Community Development Commissioner Bob Rolfe and Mohawk Industries have announced that the world's leading flooring manufacturer will expand manufacturing operations in Tennessee.
Mohawk will add a second plant near its recently built Dickson tile factory.
«Read the rest of this article»
Written by Curtis Johnson
Tennessee State Representative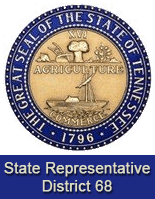 Nashville, TN – The first session of the 110th Tennessee General Assembly adjourned on May 10th, 2017, after passing major legislation that will benefit Tennesseans for generations to come. This is Part 10 of a 12 Part report.
This includes a measure making Tennessee the first state in the nation to offer all adults without a degree tuition-free access to community college; a new law rebuilding a safe and reliable transportation network, while reallocating revenues to maximize taxpayers' return on that investment; and a bill which provides a responsible path to improve access to broadband through investment, deregulation, and education.
Action in the General Assembly also included passage of a balanced budget which takes on no new debt, as well as legislation protecting the elderly, enhancing the state's robust job growth, cracking down on crime, and boosting efforts as the fastest improving state in the nation in K-12 student achievement. Following is a report on key legislation passed this year.
«Read the rest of this article»

Clarksville, TN – Vice chair of the Tennessee Board of Regents (TBR) Emily Reynolds will deliver the keynote address at Austin Peay State University's 88th Spring Commencement on May 5th in the University's Dunn Center.
Reynolds has had an extensive career in public service and politics, having served under two U.S. senators from Tennessee—Senator Howard Baker and Senator Bill Frist. Both men also served as majority leader of the U.S. Senate.
«Read the rest of this article»