Topic: Tennessee Valley Authority
Robert Fisher of Clarksville Tennessee among those Appointed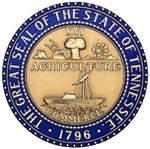 Nashville, TN – Tennessee Governor Bill Haslam has announced the appointments of eight new members and five re-appointments to Tennessee's higher education boards as well as the selection of the chair of Tennessee Higher Education Commission (THEC) and vice chair of the Tennessee Board of Regents (TBR).
Robert Fisher, Pam Koban and Keith Wilson will serve on THEC. Brad Lampley, Bonnie Lynch, Sharon Pryse and Thaddeus Wilson will serve as new members of the University of Tennessee (UT) Board of Trustees. Deanna Wallace will join TBR as a new member. Cato Johnson was elected chair of THEC, and Emily Reynolds was elected vice-chair of TBR. «Read the rest of this article»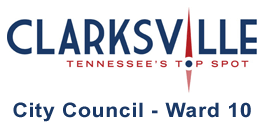 Clarksville, TN – The Clarksville City Council met in its usual first Thursday of the month voting session. As I had mentioned in comments of the agenda that I sent out, there were an assortment of issues to address. This is Part I of my report.
Ordinance 5-2013-14 (Funding new LED street lights with Conservation Bonds)
In this project the mayor wants to use/spend $1.2 million in Treasury backed bonds to buy 765 LED replacement streetlights. Energy savings are projected to bring a payback in just under 16 years. «Read the rest of this article»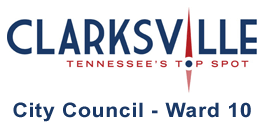 Clarksville, TN – This is the third installment on topics and issues concerning the proposed FY 2014 city budget. Department directors have been working to gather information to questions we posed during the two budget work sessions.
Proposed New Park – Ward 10: Those that have followed my efforts on the council know that one of the items on my long "to do" list was to establish a city park in the ward.  If you look at the location of city parks in Clarksville, you will see they are clustered to the western side of the city, with many of those located in or around the old city center.
«Read the rest of this article»

Clarksville, TN -  Just when you thought there wouldn't be any good news on the jobs front, comes the announcement of new jobs and a plant expansion in Clarksville/Montgomery County.
Akebono Brake Corporation, a subsidiary of Tokyo, Japan-based Akebono Brake Industry Co., Ltd., a global provider of advanced noise, vibration and harshness (NVH) and braking solutions to the world's automotive industry, announced on January 9, 2013 that it will be moving forward on an $82 million expansion of its Clarksville, TN location.  This will also mean approximately 94 additional jobs to the community. «Read the rest of this article»
Funding Helps Promote Energy Efficiency Projects, Benefiting the Environment and Bottom Line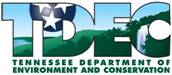 Nashville, TN – Tennessee Governor Bill Haslam and Department of Environment and Conservation Commissioner Bob Martineau today announced a second offering of the Clean Tennessee Energy Grants, totaling $2.25 million to fund energy efficiency projects for municipal governments, county governments, utility districts, and other similar entities across Tennessee.
Funding for the projects comes from an April 2011 Clean Air Act settlement with the Tennessee Valley Authority. Under the Consent Decree, Tennessee will receive $26.4 million over five years to fund clean air programs in the state (at approximately $5.25 million per year). As part of the grant program's initial offering, a total of $5.3 million in Clean Energy Grants was awarded in 2012 to a variety of projects within state government, municipalities, utilities, state colleges and universities and communities throughout the state. «Read the rest of this article»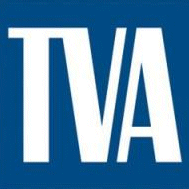 Clarksville TN – Tennessee Valley Authority representatives will be presenting a $1,000 financial donation to the Science, Technology, Engineering and Math Academy at Kenwood High School on November 19th at 10:00am.
TVA became a partner in education at Kenwood along with the Clarksville Department of Electricity last school year.  STEM Academy Administrator Christi Fordham noted, "We are exceptionally grateful for this financial support, which will give our students even greater opportunities to learn from our community in solving real world problems outside of the classroom.  Our students have richer educational experiences through being able to get out into the field and learn from community and industry experts; this support from TVA will provide us with the resources needed to generate these opportunities." «Read the rest of this article»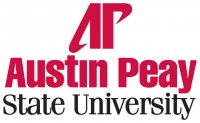 Clarksville, TN – A map of the United States hangs in an upstairs hallway of Austin Peay State University's Hemlock Semiconductor Building (HSC) with a sign above it that reads, "Where are they now?" The map is covered with arrows pointing to the companies nationwide where graduates of the University's four-year-old Chemical Engineering Technology Program (ChET) now work.
"As you can see, it is concentrated around middle Tennessee and southern Kentucky," Dr. Chester Little, director of the APSU ChET program, said. "I have one there in Topeka, KS, and one in Los Angeles. One in Ohio."
«Read the rest of this article»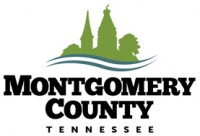 Montgomery County, TN – Montgomery County Government received four awards from the Greater Nashville Regional Council at its 45th Annual Regional Planning and Economic Development Meeting on Thursday, September 13th.
The annual event held this year at Smiley Hollow in Ridgetop, TN, presented 31 awards to various counties for programs and initiatives that have exhibited excellence and innovation over that last calendar year. Montgomery County was recognized in two categories; Public Safety and Solid Waste, with three awards received by Montgomery County in the Public Safety category.
«Read the rest of this article»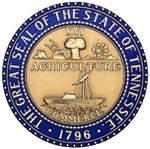 Nashville, TN – Tennessee State Representative John Tidwell recently attended meetings in Washington DC in Senator Lamar Alexander's office for discussions about several TVA programs.
The future of the New Johnsonville Steam Plant, the TVA managed shore land use plans and the recent increased fee proposals on water related businesses were discussed. These are due to go into effect January 1st, 2013. «Read the rest of this article»

Clarksville, TN – The Dow Corning Foundation has approved a $20,000 grant to Clarksville-Montgomery County School System to fund the Teacher Extern Program, started this summer with 10 local industries, including Hemlock Semiconductor Group's Clarksville site.
The program partners math and science teachers from CMCSS with engineers and industry professionals to better understand real life application of the subject they teach.
«Read the rest of this article»