Topic: Tennessee Valley Authority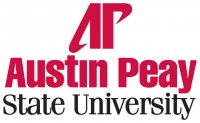 Clarksville, TN – Austin Peay State University's campaign to develop a state-of-the-art trading room for its College of Business students received a major boost last week when Mark Green, MD, president of the healthcare company AlignMD, presented APSU President Alisa White with a $50,000 donation for that project.
"In building our successful healthcare company, the resources that served as the foundation came from here in the Clarksville community: legal services, capital financing and accounting," Green, a Tennessee state senator and physician, said. "AlignMD is an authentic Clarksville entrepreneurial success story."
«Read the rest of this article»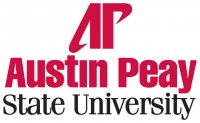 Clarksville, TN – If you're looking for someone to manage your investments, the Tennessee Valley Authority would probably recommend you pick a graduate of the Austin Peay State University College of Business.
Every year, the government owned utility hosts its Investment Challenge, which has student investment teams from 25 universities competing to manage and earn the highest return for TVA funds. During the competition, students develop long-term investment strategies, place trades and provide performance reports to TVA.

«Read the rest of this article»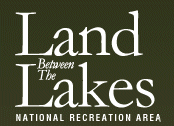 Office of Land Between the Lakes, KY/TN – Land Between The Lakes has planted approximately 29,000 Shortleaf pine seedlings on 42 acres near Demumbers Bay.
Hardwood trees and Loblolly pines in this area sustained heavy damage during the 2009 ice storm and other wind events. Non-native Loblolly pines were removed from the area and replaced with native Shortleaf pines.
«Read the rest of this article»

Erwin, TN – The Tennessee Wildlife Resources Agency, the Fish and Wildlife Service (USFWS) and Georgia Department of Natural Resources (GADNR) joined U.S. Senator Lamar Alexander and leaders from the Tennessee Valley Authority in an announcement to provide long-term funding for trout production and stocking in 13 TVA dam tailwaters and reservoirs in Tennessee and Georgia.
The announcement for the multi-agency agreement to the USFWS came in a press conference at the Erwin National Fish Hatchery on Monday (May 11th). The agreement ensures popular trout stocking programs in the region will continue beyond 2016, when a temporary TVA funding agreement reached in 2013 is set to expire. «Read the rest of this article»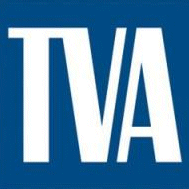 Knoxville, TN – Mother Nature appears ready to remind the Tennessee Valley that it is still winter this week as multiple masses of cold air are forecast to blanket the area from Tuesday night through Friday.
With the drop in temperatures comes an increase in power use and, ultimately, utility bills, but consumers can limit those increases by taking a few simple steps.
"Small changes can make a big difference, such as lowering your home thermostat from 68 to 67 degrees," said Jacinda Woodward, senior vice president of Transmission and Power Supply for the Tennessee Valley Authority. "One degree of temperature really won't affect the comfort of your home, but that small reduction can mean a savings of 3 percent on your power bill." «Read the rest of this article»

Clarksville, TN – Extreme temperatures are currently placing record electrical demand on the Tennessee Valley Authority's power grid.
As a result, all 155 of TVA's local power companies including the Clarksville Department of Electricity have been directed to communicate with their customers the need to reduce nonessential electrical loads. «Read the rest of this article»
Company is adding more than 150 new jobs to support current and future customer programs
Valley City, OH – Shiloh Industries, Inc. (NASDAQ: SHLO), a leading supplier of lightweighting, noise and vibration solutions, today announced the opening of its Montgomery County, Tennessee, aluminum die casting plant.
The brownfield site was acquired by Shiloh in August of 2013. Shiloh has initiated renovations, upgrades and the addition of new equipment to the facility and estimates it will invest over $20 million along with adding more than 150 new jobs to support future production needs and customer demands. The investment and new jobs will be made over the course of the next five years. «Read the rest of this article»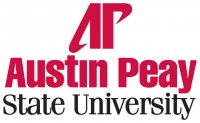 Clarksville, TN – On sunny afternoons, the electric meter attached to the Austin Peay State University Hemlock Semiconductor Building won't be breaking any speed records.
That's because, in addition to the solar panels on the building's roof, a new solar parking canopy in the neighboring 9th Street parking lot will feed even more of the sun's energy into the electrical system, keeping utility costs down.
«Read the rest of this article»

Clarksville, TN – The Clarksville-Montgomery County Industrial Development Board (IDB) hosted their third annual, two-day 'Red Carpet Community Tour' for site selection consultants.
The event, scheduled around the Nashville–based CMT Awards Show, is an excellent opportunity for attendees to gain first-hand knowledge of the assets that Clarksville-Montgomery County and the surrounding area have to offer.
«Read the rest of this article»

Clarksville, TN – High electric bills over the past two months have been a concern for some Clarksville Department of Electricity (CDE Lightband) customers.
Due to continued interest in this matter, CDE Lightband management has made the decision to host a public meeting to address customer concerns. «Read the rest of this article»