Topic: Tennessee Wildlife Resources Agency

Nashville, TN – Because the drought in Tennessee has heightened concerns about accidental fires, the Tennessee Wildlife Resources Agency has asked sportsmen to follow burn bans issued in specified counties across the state.
"We want to work with local officials who are worried about dry conditions caused by Tennessee's drought," noted Ed Carter, the executive director of the Tennessee Wildlife Resources Agency. "We are requesting that our sportsmen refrain from building campfires on all WMAs, but it is required in counties with burn bans."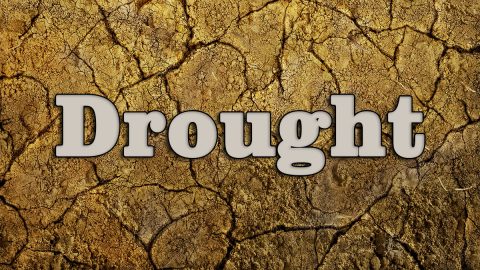 «Read the rest of this article»

Nashville, TN – The dry conditions across Tennessee has created a tinderbox where fires can be accidentally set, which has led the Tennessee Wildlife Resources Agency to urge sportsmen be especially cautious as the popular muzzle-loading season opens statewide.
"There are a lot of fires being fought right now and we have even had some on our wildlife management areas, especially in East Tennessee, so we are urging sportsmen to be careful as they get outside and enjoy their hunt" noted Mark Gudlin, the chief of wildlife and forestry for the TWRA.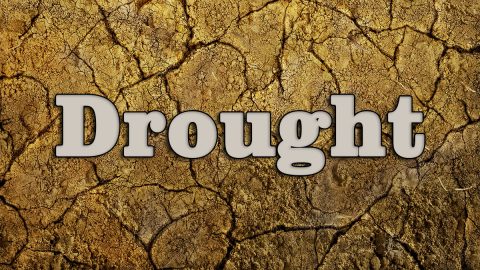 «Read the rest of this article»

Clarksville, TN – Since about 1950, the small-scale darter—a tiny fish that lives in tributaries of the Cumberland River—has existed in relative obscurity. Few scientists have heard of the darter or checked to see if the fish is in danger of disappearing.
But for the last year and a half, Joshua Stonecipher, a graduate student with the Austin Peay State University Center of Excellence for Field Biology, has waded into local streams, trying to get an accurate estimate of the darter's population size.
«Read the rest of this article»

Nashville, TN – The Tennessee Wildlife Resources Agency is partnering with the University of Tennessee to conduct a comprehensive 6-year wild turkey research project after receiving inconclusive results from a 3-year turkey disease study.
A recently-concluded turkey disease project, conducted by TWRA and the UT College of Veterinary Medicine, was conducted in response to concerns expressed by citizens in southern Middle Tennessee that the agricultural use of chicken litter as fertilizer may serve as a means of disease transmission to wild turkeys.
«Read the rest of this article»

Nashville, TN – Youth between the ages of 10-15, who are hunter safety certified and who have never harvested a deer, are eligible to win a spot in what has become an annual special hunt. The Tennessee Wildlife Resources Agency will host the hunt in conjunction with the opening day of the 2016 Tennessee Young Sportsman Deer Hunt on Saturday, October 29th.
A total of 30 young hunters will be selected to participate in the event to be held at Buffalo Ridge Refuge in Humphreys County.
«Read the rest of this article»

Nashville, TN – The Tennessee Wildlife Resources Agency (TWRA) has confirmed the sighting of a cougar in Wayne County on property located in an area between Linden and the county seat of Waynesboro.
A trail camera captured the cat's image on September 4th and the agency, as it does when it receives reports accompanied by credible evidence, began investigating the report.
"We often get asked what it means if we confirm the documentation of a cat in an area where we haven't seen one before," said Joy Sweaney, a wildlife biologist with TWRA and head of the agency's Cougar Action Team.
«Read the rest of this article»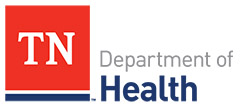 Nashville, TN – The Tennessee Department of Health confirmed today that a data error resulted in inaccurate accidental gunshot death numbers for 2014 being reported.
After manually reviewing death certificates, TDH reports five people died from accidental gunshot wounds in the state in 2014.
«Read the rest of this article»

Nashville, TN – Sportsmen who possess Tennessee hunting licenses will no longer be charged a fee to sight in firearms on shooting ranges managed by the Tennessee Wildlife Resources Agency, but considered by TWRA as "Tier 1" ranges.
The agency's governing body, the Tennessee Fish and Wildlife Commission, recently voted to waive the $5.50 shooting fees on Tier 1 ranges for license holders because these ranges do not have TWRA staffs assigned to them daily, or include amenities found at Tier 2 and 3 ranges.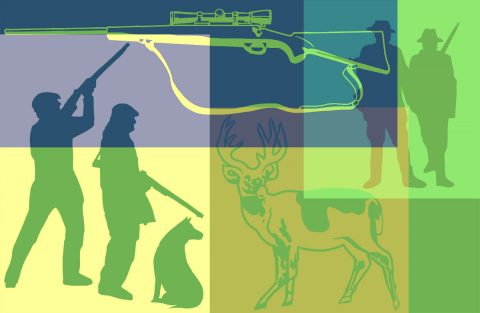 «Read the rest of this article»

Nashville, TN – Dove season opens on Thursday, September 1st at noon (local time), which marks the annual start of one of Tennessee's most long-standing outdoor sports traditions.
Tennessee's 2016 season is again divided into three segments: September 1st through September 28th; October 8th through October 30th; and December 8th through January 15th, 2017. Hunting times, other than opening day, are one-half hour before sunrise until sunset.
«Read the rest of this article»

Nashville, TN – Megan Hart, a graduate student at Austin Peay State University, is the first recipient of the Robert M. Hatcher Memorial Scholarship.
The $1,000 scholarship is named in honor of Bob Hatcher, who served the Tennessee Wildlife Resources Agency for 38 years including serving as the Non-Game and Endangered Species Coordinator from 1987 until 2001.
Megan completed her bachelor's degree in biology in 2015 with a perfect 4.0 grade point average. She is pursuing her master's degree in biology, focusing on conservation and wildlife biology.
«Read the rest of this article»