Topic: Tennessee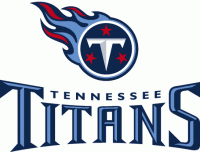 Nashville, TN – The Tennessee Titans Foundation has partnered with Pinnacle Financial Partners and CapitalMark Bank & Trust in making a donation to the Chattanooga Heroes Fund. The fund will provide financial support to help the families of those who were killed or wounded in the tragic shootings on July 16th in Chattanooga.
"The Chattanooga Heroes Fund can play a significant role in aiding the healing process for those affected so deeply by this senseless tragedy," said Titans Co-Chairman of the Board of Directors and Controlling Owner Amy Adams Strunk. "We encourage Titans fans and all citizens of Tennessee to join us in assisting the families of these brave servicemen."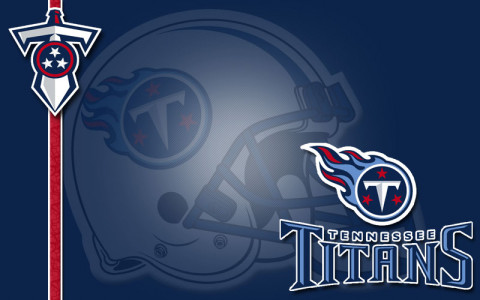 «Read the rest of this article»

Nashville, TN – The Tennessee Department of Education released district-level results from the 2015 Tennessee Comprehensive Assessment Program (TCAP), which show strong gains in high school and significant gains in grades 3-8 math.
Clarksville-Montgomery County Schools have experienced improved achievement across almost every content and grade level, meeting 10 of 11 achievement targets.
«Read the rest of this article»
Disease that Can Destroy Livers on the Rise

Nashville, TN – The Tennessee Department of Health is issuing a public health advisory urging residents to increase their awareness about Hepatitis C, a life-threatening disease spread by direct contact with blood from an infected person.
The rate of acute Hepatitis C cases in Tennessee has more than tripled in the last seven years, and the steadily increasing number of cases may only represent "the tip of the iceberg" of the state's Hepatitis-C epidemic, according to TDH Commissioner John Dreyzehner, MD, MPH. «Read the rest of this article»
Volunteers Will Install Hundreds of Smoke Alarms on Thursday, July 30th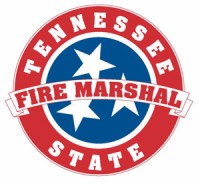 Nashville, TN – Free smoke alarms will be installed this week in Clarksville on Thursday, July 30th when volunteers take part in the the latest "Get Alarmed Tennessee" smoke alarm canvass.
The Tennessee State Fire Marshal's Office (SFMO), the Clarksville Fire Department and the American Red Cross are teaming up to visit hundreds of homes this week and install free alarms for homeowners in need. Volunteers are still needed. «Read the rest of this article»
Oil prices fall below $50.00 for the first time in nearly four months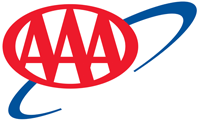 Tampa, FL – The national average price for gasoline dipped 4 cents last week, and prices in the southeast fell even further. Pump prices in Florida, Georgia and Tennessee are down 5 cents compared to last week, after falling for 18 consecutive days. 
"Motorists are finally getting some consistent relief at the pump thanks to declining oil prices," said Mark Jenkins, spokesman, AAA – The Auto Club Group. "By this fall, prices could creep closer to levels seen at the beginning of this year, possibly even below $2.00 a gallon in some markets, as long as oil remains low."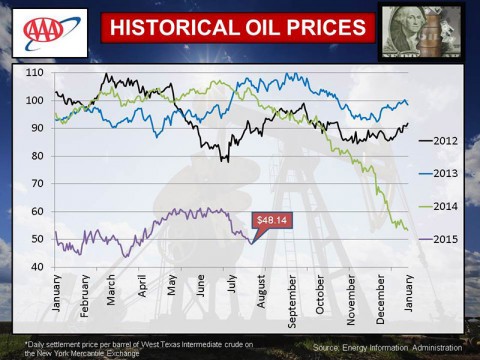 «Read the rest of this article»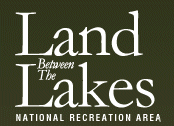 Land Between the Lakes, KY/TN – Hunters wanting to hunt during the 2015 Quota Deer Hunt at Land Between The Lakes National Recreation Area must apply by July 31st.
To submit applications by July 31st, hunters can apply online, 24/7, at www.landbetweenthelakes.us and click on the quota hunt application link (on the Home page or Hunting page). Additionally, hunters can call 270.924.2065, 8:00am-4:00pm, Monday through Friday. The application fee is $5.00 online, or $7.00 by phone. «Read the rest of this article»
Begun in 2012, the Smoke Alarm Program Has Helped Improve State's Fire Safety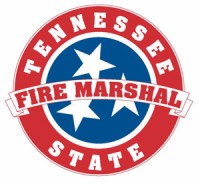 Nashville, TN – The Tennessee State Fire Marshal's Office (SFMO) announces that smoke alarms installed as part of the "Get Alarmed Tennessee" program have now contributed to helping save over 100 lives since the program's inception in 2012.
The "Get Alarmed" program's success will be featured next week as part of presentations given by the SFMO during the National Association of State Fire Marshals annual conference in Nashville. The annual event will be held in the Renaissance Nashville Hotel in downtown Nashville. «Read the rest of this article»
Consumers Should Be Wary of Mystery Shopping Solicitations, Ads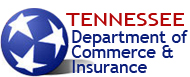 Nashville, TN – The Tennessee Department of Commerce and Insurance (TDCI) Division of Consumer Affairs is warning Tennessee consumers to be wary of mystery shopper scams.
Sometimes retailers hire consumers to secretly evaluate their stores' customer service – a practice  commonly known as "mystery shopping," or "secret shopping." But unscrupulous mystery shopping scams can leave consumers holding the bag. In Tennessee, the Division of Consumer Affairs has fielded four consumer complaints since July 2014 related to mystery shopping scams.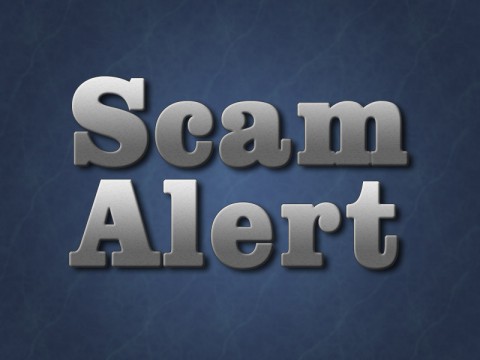 «Read the rest of this article»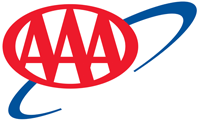 Knoxville, TN – Older adults who have stopped driving are almost two times more likely to suffer from depression and nearly five times as likely to enter a long-term care facility than those who remain behind the wheel, according to a new report released by the AAA Foundation for Traffic Safety and Columbia University.
The study examined older adults who have permanently given up driving and the impact it has on their health and mental well-being.
«Read the rest of this article»
TDH Investigating Cases of Gastrointestinal Disease

Nashville, TN – The Tennessee Department of Health is investigating multiple gastrointestinal disease reports among people who say they consumed raw milk prior to their illness. TDH has confirmed two cases of cryptosporidiosis in individuals in the Chattanooga/Hamilton County Region.
Both cases of illness are associated with consumption of raw milk from a dairy cow share program. TDH is interviewing additional participants in the program to determine if other people have been sickened.
«Read the rest of this article»