Topic: Tennessee

Nashville, TN – Tennessee Labor and Workforce Development Commissioner Burns Phillips announced today the Tennessee preliminary unemployment rate for July was 7.1 percent, five tenths of one percentage point higher than the 6.6 June revised rate.
The U.S. preliminary rate for July was 6.2 percent, up from 6.1 percent in June.

«Read the rest of this article»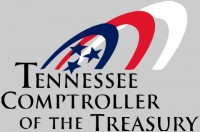 Nashville, TN – The State of Tennessee completed the sale of just over $190 million worth of general obligation bonds today at some of the lowest interest rates in Tennessee history.
The debt offering was sold in two series, consisting of Series A for $111,065,000 in tax-exempt bonds and Series B for $79,160,000 of tax-exempt refunding bonds. The combined true interest cost of the bonds is 2.99%. «Read the rest of this article»

Nashville, TN – The 2014-15 state waterfowl hunting seasons and a preview of next year's sport and commercial fishing proclamations will be among the agenda items for the Tennessee Fish and Wildlife Commission at its August meeting.
The meeting will be held August 28th-29th (Thursday-Friday) at the West Tennessee Research and Education Center in Jackson. «Read the rest of this article»
'It Has To Stop' Hopes To Education, Inspire Action in Tennessee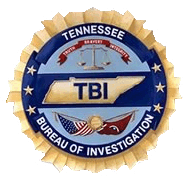 Nashville, TN – Today, the Tennessee Bureau of Investigation officially launched a new outreach to raise awareness of human trafficking in Tennessee.
The campaign, titled "IT Has To Stop," hopes to increase awareness of human trafficking in Tennessee and beyond. The centerpiece of the campaign, ITHasToStop.com, features information, current research and statistics, video, important contacts, and links for visitors to join nonprofits and other groups in the efforts to curb trafficking in Tennessee. Visitors can also connect with the campaign on designated Facebook and Twitter accounts.
«Read the rest of this article»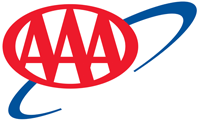 Tampa, FL – Gas prices continued to slide last week. Motorists are finding gasoline at or below $3.20 in metro markets like Columbus, Chattanooga, Memphis, Orlando and Tampa.
"Motorists are reaping the benefits of booming domestic oil production which has provided the cheapest gas prices for August in years," said Mark Jenkins, spokesman, AAA – The Auto Club Group. "The price of oil declined slightly last week, so gas prices could slip even more this week." «Read the rest of this article»

Clarksville, TN – Determined to put last year's injury-hampered season behind her, Austin Peay State University volleyball senior outside hitter Jada Stotts is ready to take her spot as one of the elite all-around players in the Ohio Valley Conference.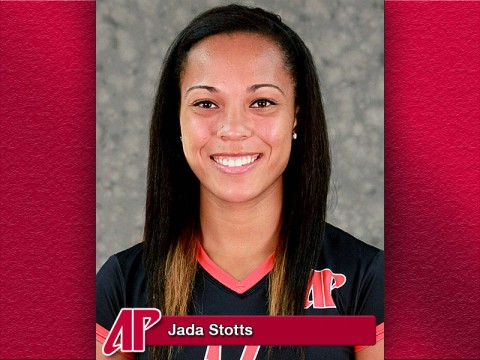 «Read the rest of this article»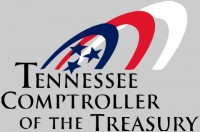 Nashville, TN – The Tennessee Comptroller's Offices of Research and Education Accountability (OREA) has found that school districts with higher rates of administrative spending are more likely to be very small or very large districts, and to be municipal or special school districts rather than county districts.
Based on spending data from the 2012-13 school year, school districts in Tennessee spent 10.5 percent of their day-to-day expenditures (not including capital or debt service spending) on administration, which includes local school boards, central district offices including the directors of schools, and principal offices at each school. «Read the rest of this article»
100 percent all-digital network requires digital equipment for all TVs – customers to be notified of their conversion date and required actions one month in advance

Columbia, TN – Charter Communications (NASDAQ: CHTR) customers in Tennessee and Louisiana will enjoy access to more than 200 high definition (HD) channels, better picture quality and significantly faster Internet speeds as Charter completes its move to a 100 percent all-digital network throughout 2014.
"By removing outdated analog signals, we regain bandwidth in our network enabling us to provide more HD channels and open the door to faster Internet speeds and future innovation," said Charter President and CEO Tom Rutledge. "This upgrade speaks to the fact that Charter is providing our customers with the very best products at the very best value, and we've invested more than $2 billion in our fiber-rich network to make that happen." «Read the rest of this article»
Albuquerque, N.M - Despite achieving double-digit hits for the second consecutive game, the Nashville Sounds (69-59) could not muster enough runs in a 4-2 defeat to the Albuquerque Isotopes Sunday afternoon at Isotopes Park.
Eight different Sounds recorded hits in the contest including outfielder Logan Schafer, who extended his hitting streak to 14 games with a single in the top of the third. He finished the game going 2-for-5 and is hitting .362 during his current streak.
«Read the rest of this article»
Montgomery County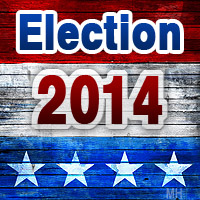 New Johnsonville, TN – Tennessee State Representative John Tidwell is announcing his re-election bid as the Democratic nominee for State House District 74, covering Humphreys, Houston and the western part of Montgomery County.
"We were able to accomplish some great things this year, but we still have a long way to go help working families in Tennessee," said Rep. Tidwell. "I hope to return next year and continue to find more ways to improve the lives of veterans, provide jobs for hard-working families, and ensure that all families have access to high-quality health care."
«Read the rest of this article»