Topic: Tennessee

Nashville, TN – Many public pools in Tennessee and around the country open for the season on Memorial Day. While swimming is a fun way to be active and beat the heat, thousands of Americans get sick every year from germs found in pools and other swimming places.
The Tennessee Department of Health joins the observance of Healthy and Safe Swimming during the Memorial Day Weekend to spread the word about helping keep swimming sites safe and healthy.

«Read the rest of this article»

Clarksville, TN – State of Tennessee and local officials from both Kentucky and Tennessee took the podium to explain the upcoming roadside safety checkpoints and saturation patrols slated for Montgomery County, Tennessee and Christian County, Kentucky tonight and tomorrow night, May 22nd and 23rd.
The locations of the checkpoints will be on U.S. 41-A near the state line.
«Read the rest of this article»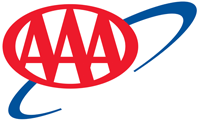 Tampa, FL – New test results from AAA indicate that even with the most advanced headlight systems, a motorist's ability to see an object on rural roadways at night can be reduced by as much as 60 percent compared to driving in daylight.
AAA's test results suggest that halogen headlights, found in over 80 percent of vehicles on the road today, may fail to safely illuminate unlit roadways at speeds as low as 40 mph.
«Read the rest of this article»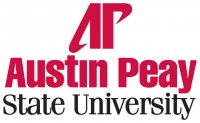 Fort Knox, KY – The U.S. Army Cadet Command has announced that Austin Peay State University's Army Reserve Officers' Training Corps (ROTC) department has won one of eight MacArthur Awards for the school year 2013-2014.
The awards, presented by the U.S. Army Cadet Command and the Gen. Douglas MacArthur Foundation, recognize the ideals of "duty, honor and country," as advocated by MacArthur.
«Read the rest of this article»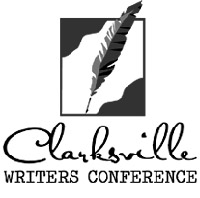 Clarksville, TN – The Clarksville Arts and Heritage Development Council will honor novelist Sharyn McCrumb with their first-ever Patricia Winn Award for Southern Fiction at the June 4th Clarksville Writers Conference banquet.
McCrum, award-winning Southern writer best known for her Appalachian "Ballad" novels, including a number of New York Times bestsellers, will also give the keynote address at Thursday evening's banquet at Club Level of Austin Peay State University's newly renovated Governors Stadium, featuring a gorgeous view of this historic campus.
«Read the rest of this article»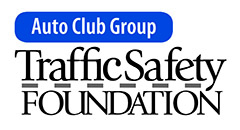 Tampa, FL – If you're planning to party this weekend, you must plan for safety first. This means using a Designated Driver, staying where you are celebrating, or arranging for another form of sober transportation.
"Memorial Day weekend is a great time to spend with family and friends," said Gerry Gutowski, Senior Vice President, Automotive Services, The Auto Club Group. "Please keep those special people in mind by not letting them drive impaired."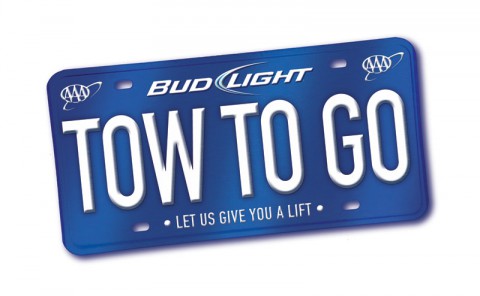 «Read the rest of this article»

Nashville, TN – Road construction won't slow motorists down as they travel Tennessee's highways this Memorial Day weekend.
The Tennessee Department of Transportation will suspend all construction-related lane closures on interstates and state routes beginning at 12:00 noon on Friday, May 22nd through 6:00am on Tuesday, May 26th.
«Read the rest of this article»

Clarksville, TN – The Customs House Museum hosted the awards reception for the Southern Watercolor Society's 38th Annual Juried Exhibition on May 16th. The show features eighty-seven paintings. This year's juror Kathleen Conover awarded 32 artists cash or merchandise prices.
The Best in Show was awarded to Z.L. Feng for In the Wood. Feng is an artist-signature member of the American Watercolor Society, the National Watercolor Society, and the Pastel Society of America (as master pastelist).
«Read the rest of this article»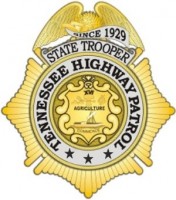 Nashville, TN – The Tennessee Highway Patrol (THP) today announced plans to increase patrols and utilize the "No Refusal" law and a variety of traffic safety enforcement tools to reduce the number of serious injury and fatal crashes across the state during this year's Memorial Day holiday period.
The 2015 Memorial Day holiday period will begin at 12:01am on Friday, May 22nd and conclude at midnight on Monday, May 25th.
The 96-hour holiday period will include "No Refusal" enforcement, which allows law enforcement officials to seek search warrants for blood samples in cases involving suspected impaired drivers, in each of the eight THP Districts.
«Read the rest of this article»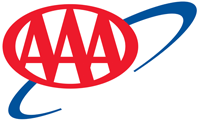 Tampa, FL – The Memorial Day weekend is not only the kickoff to the busy summer travel season, but it is also the unofficial start of boating season.
Being safe on the water is a primary concern, but it's important to have the proper insurance coverage in case you are involved in an accident.
«Read the rest of this article»