Topic: Tennessee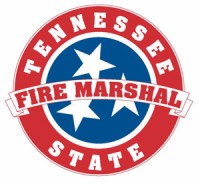 Nashville, TN – The Tennessee State Fire Marshal's Office has a simple message for Tennesseans this Fourth of July: Let the pros handle the fireworks.
With numerous professional displays scheduled for the Fourth including the nation's largest in Nashville, there's no shortage of festive and colorful fireworks to enjoy in Tennessee. State fire officials urge Tennesseans to take part in these professionally run events instead of risking their lives and possibly breaking the law by detonating fireworks themselves.
«Read the rest of this article»
Tow to Go service available July 3rd – 5th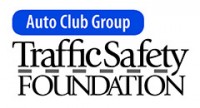 Tampa, FL – Impaired drivers traditionally make Independence Day weekend one of the most dangerous times to be on the road.
According to the National Highway Traffic Safety Administration (NHTSA), 512 people were killed in motor vehicle traffic crashes over the 2013 holiday weekend. 39 percent of those fatalities involved at least one impaired driver.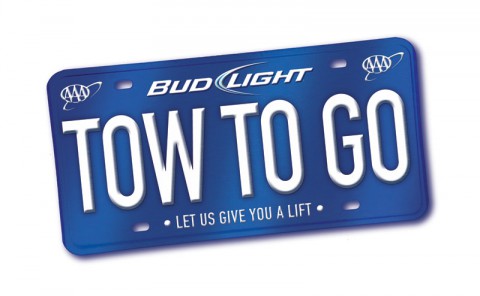 «Read the rest of this article»

Nashville, TN – Road construction won't slow motorists across Tennessee over the July 4th holiday.  The Tennessee Department of Transportation will suspend all construction-related lane closures on interstates and state routes beginning at midnight on Thursday, July 2nd, 2015 through 6:00am on Monday, July 6th, 2015 to provide maximum roadway capacity for holiday travelers.
«Read the rest of this article»

Nashville, TN – The Tennessee Department of Health's Office of Vital Records is increasing fees charged for providing birth and death certificates. Effective July 1st, 2015, each type of certificate will cost $15.00 per copy for both first and additional copies.
Birth and death certificates may be obtained by visiting a county health department in Tennessee, in person at the TDH Office of Vital Records at 710 James Robertson Parkway in Nashville, online at www.tn.gov/health/article/vr-certificate or by mail. «Read the rest of this article»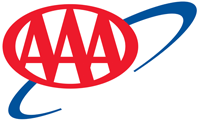 Tampa, FL – Gas prices are declining as we approach the most traveled Independence Day holiday weekend since 2007. Of the 41.9 million total travelers, 35.5 million Americans will take a road trip; the highest number of auto travelers on record (which dates back to 2000).
"Lower gas prices are added incentive for travelers to pack-up the family vehicle and hit the road this Independence Day," said Mark Jenkins, spokesman, AAA – The Auto Club Group. "Motorists have been nervous about rising pump prices during the past five months, but will be delighted to see that prices are on the way back down. Gas prices are likely to continue falling through the holiday weekend, and travelers will find the cheapest gas prices in at least five years."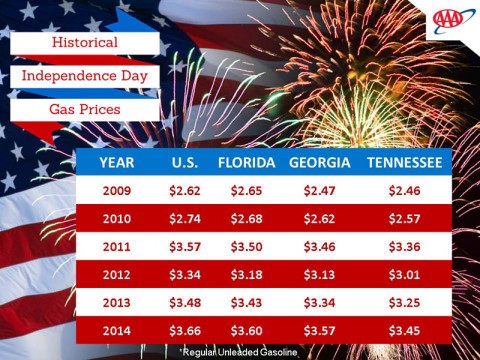 «Read the rest of this article»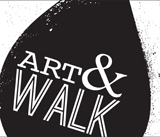 Clarksville, TN – Produced by The Downtown Clarksville Association, First Thursday Art Walk is a free, self-guided tour spanning a 5-block radius that combines visual art, live music, engaging events and more in the heart of Downtown Clarksville.
With 10+ venues, bars and businesses participating each month, the First Thursday Art Walk in Clarksville is the ultimate opportunity to savor and support local creative talent.
«Read the rest of this article»
Tennessee State Troopers to Utilize Data-Driven Enforcement to Reduce Traffic Fatalities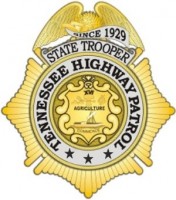 Nashville, TN – The Tennessee Highway Patrol (THP) will conduct a variety of traffic safety tools and utilize data-driven enforcement during the Fourth of July holiday period to help reduce serious injury and fatal crashes across the state. The traffic safety campaign will begin at 12:01am on Friday, July 3rd and conclude at midnight on Sunday, July 5th.
Twelve people were killed in Tennessee during last year's 96-hour Fourth of July holiday period. That's down from the 19 vehicular deaths during the 2013 July 4th holiday. Of last year's 12 traffic fatalities, seven were vehicle occupants and five were motorcyclists. Four (57%) of the individuals killed were not wearing seat belts and three of the traffic deaths were alcohol-related.
«Read the rest of this article»

Nashville, TN – Two Tennessee men pleaded guilty to using a firearm to kill during a home invasion robbery they conducted on May 7th, 2011, announced U.S. Attorney David Rivera of the Middle District of Tennessee and Assistant Attorney General Leslie R. Caldwell of the Justice Department's Criminal Division.
Demario Winston, 27, of Clarksville, Tennessee, and Michael Massey, 26, of Lexington, Tennessee, pleaded guilty before Chief District Court Judge Kevin H. Sharp of the Middle District of Tennessee to conspiracy to commit Hobbs Act Robbery and use of a firearm in a crime of violence resulting in death.  Massey also pleaded guilty to attempted Hobbs Act Robbery. «Read the rest of this article»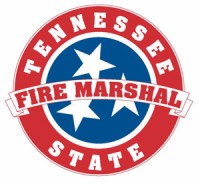 Nashville, TN – For many Tennesseans, summertime weather signals the start of outdoor recreation and travel, including camping trips. While camping can create many wonderful memories, it can also result in devastating wildfires or serious burn injuries if fire-safe practices are not used.
"Enjoy the beauty that our Tennessee landscapes provide, but remember that carelessness with fire can produce tragic consequences," said Tennessee Commerce and Insurance Commissioner Julie Mix McPeak. "Protect your family, your property, and our state's forests and wildlife by brushing up on campfire safety before setting up camp."
«Read the rest of this article»

Nashville, TN – Tennessee Labor and Workforce Development Commissioner Burns Phillips announced that the Tennessee preliminary unemployment rate for May was 5.8 percent, two-tenths of one percentage point lower than the April revised rate of 6.0 percent.
The U.S. preliminary rate for May was 5.5 percent, one-tenth of one percentage point higher than the prior month.
«Read the rest of this article»