Topic: Tennessee

Nashville, TN – Tennessee Governor Bill Haslam and Department of Veterans Services Commissioner Many-Bears Grinder have announced September 24th-30th, 2017 as Student Veterans Week for their contributions to enrich campuses statewide.
In 1944, just weeks after the D-Day invasion, President Franklin Delano Roosevelt signed into law the Servicemen's Readjustment Act, commonly known as the GI Bill which provides veterans with access to education, employment and housing opportunities.
«Read the rest of this article»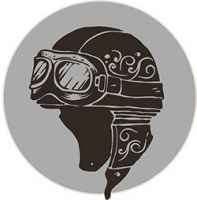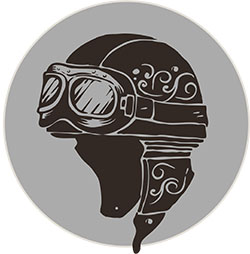 Clarksville, TN – Don't be misled by the title of this post. I'm not about to start "bashing" truck drivers.
First of all, I appreciate what you do. This country can't do anything without you. You spend long hours behind the wheel, many days away from your family, and you get no respect.
You drive HUGE machines all over this country and have to deal with all the idiots out there. Trust me, I'm a biker, I know a thing or two about all the idiots out there.
When I started this journey, I quickly noticed that EVERYBODY on the road, and I mean, EVERYBODY, is distracted. The cell phone will kill us all.
«Read the rest of this article»

Nashville, TN – Consumers who are shopping for a new vehicle should be aware that flood-damaged cars and trucks from states ravaged by Hurricanes Harvey and Irma will eventually surface in Tennessee.
In an effort to raise awareness, the Tennessee Motor Vehicle Commission, which is part of the Department of Commerce & Insurance's Regulatory Boards division, is warning consumers to be alert for scammers who might disguise severely water-damaged vehicles as being perfectly good.
«Read the rest of this article»
Tennessee Athletics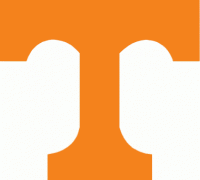 Knoxville, TN – John Kelly rushed for 101 yards and Quinten Dormady threw for 187 yards as Tennessee held on to defeat UMass 17-13 in front of a crowd of 95,324 at Neyland Stadium on Saturday afternoon.
Tennessee (3-1, 0-1 SEC) got off to a slow start in the opening quarter, but turned things up in the second quarter by scoring two touchdowns to take a 14-6 lead into the half.
"We needed to get win number three, and we got win number three," said head coach Butch Jones. "At the end of the day it's all about getting the victory, but the performance was just flat out unacceptable and we'll get back to work tonight and we will work to correct it."
«Read the rest of this article»
September designated as a time to elevate awareness
Clarksville, TN – Clarksville Mayor Kim McMillan has proclaimed September as Suicide Prevention Awareness Month in Clarksville, and urges all citizens to work to prevent suicide, raise awareness and promote kindness toward all people affected by this tragedy.
«Read the rest of this article»
Tennessee vs. UMass
Saturday, September 23rd, 201 | 11:00pm CT
Knoxville, TN | Neyland Stadium | TV: SEC Network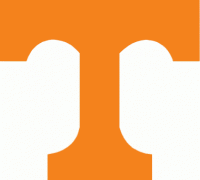 Knoxville, TN – Tennessee Volunteers Football takes on UMass on Saturday at Neyland Stadium. The game will feature a noon ET kickoff on SEC Network.
Tennessee (2-1) is coming off a 26-20 road loss to Florida on September 16th. Junior running back John Kelly set career highs with 141 rushing yards and 96 receiving yards and played a major role in the Vols' second half rally before the Gators took the win on a Hail Mary with time expiring.
«Read the rest of this article»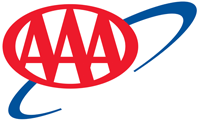 Nashville, TN – Gasoline availability continues to improve after Hurricane Irma drove-up demand and left many gas stations without fuel. A steady stream of ships delivering gasoline to Florida's ports are helping to normalize supply levels in the southeastern U.S., and gas prices are beginning to drift a little lower.
Last week, gasoline hit the highest price in 3 years. During that time in 2014, oil was (and usually is) the main driver of pump prices, as crude traded between $65.00-$75.00 per barrel.
«Read the rest of this article»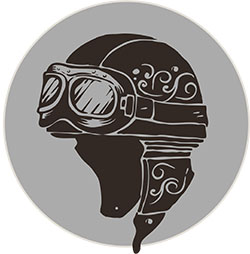 Clarksville, TN – I can only speak for myself when I say that one of prime reasons for owning a motorcycle is it's image. Good or bad, the motorcycle has always represented the "coolest of cools," and the "baddest of bads."
Marlon Brando, Peter Fonda, James Dean and my all time favorite, Steve McQueen, made the motorcycle the icon it is today. You can't deny that sitting on the back of a motorcycle and cruising through town, or pulling into the parking lot, is an amazing feeling.
I'm not saying that I AM the coolest thing on two wheels, I'm just saying that in my mind, the ability to own a bike, ride a bike and represent the culture in some way, IS the coolest thing going.
«Read the rest of this article»
SNAP Work Requirements to be Reestablished in 70 Counties beginning February 1st, Proposed Legislation Will Incentivize Work and Help Families Avoid "Fiscal Cliff"

Nashville, TN – Tennessee Governor Bill Haslam and Department of Human Services (DHS) Commissioner Danielle W. Barnes today announced plans to reinstate the federal work requirement for able-bodied adults without dependents in the Supplemental Nutrition Assistance Program (SNAP) that was waived in 2008 during the economic recession.
With the state's record low unemployment rates and significant job growth, the waiver is no longer needed across most of the state – but will remain in place in 16 counties designated as economically distressed.
«Read the rest of this article»
Survey is available online at CityofClarksville.com/ParksRec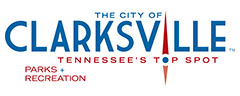 Clarksville, TN – Clarksville Parks and Recreation would love to hear from citizens about how to improve the City's parks, recreation facilities and programs.
The City is developing a Master Plan for the future and seeking citizen input through a brief survey. Residents are invited to complete the survey online at CityofClarksville.com/ParksRec
«Read the rest of this article»