Topic: Tennessee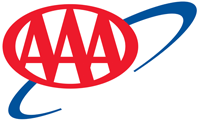 Tampa, FL – In recognition of Distracted Driving Awareness Month, AAA is warning drivers to avoid any activities that divert attention from the primary driving task. Any distractions could endanger a driver, passengers, or others sharing the road, such as bicyclists or pedestrians.
In a recent AAA survey among registered voters in The Auto Club Group territory (general population in North Dakota), their number one concern in regards to keeping the roadways safer was Distracted Driving (78%) followed by Impaired Driving (73%) and Aggressive Drivers (63%).
«Read the rest of this article»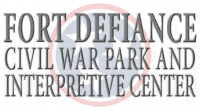 Clarksville, TN – See history come to life as you meet the legendary Davy Crockett at the Fort Defiance Interpretive Center!
Arthur Hunt will offer an authentic characterization of Tennessee's most famous volunteer, Davy Crockett.
«Read the rest of this article»
Chikungunya Virus Disease Spread by Bites

Nashville, TN – The Tennessee Department of Health is reminding vacation and business travelers about the importance of protecting themselves from mosquitoes that may transmit chikungunya virus and other mosquito-borne illnesses like dengue.
The first confirmed case of chikungunya virus disease in Tennessee occurred in 2014; since then 42 additional cases have been documented, all involving travel outside the state.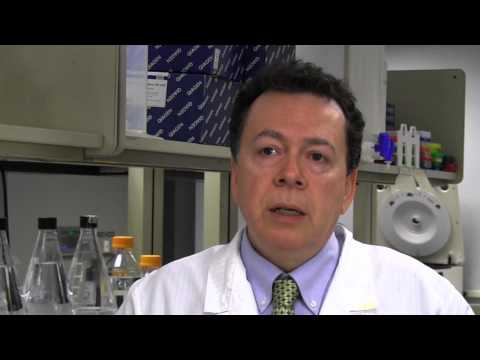 «Read the rest of this article»
Municipal Electric Broadband Expansion Bill Would Bring Local Control, Local Decision-making, and Fastest Internet Speeds Available

Brentwood, TN – Tennessee's private telecommunications companies are seeking to block legislation that would bring competition and consumer choice to broadband, the new utility of the 21st century.
"If a community wants better broadband service, faster speeds, more competition, and more choices, it should have access to them," said Jeremy Elrod, Director of Government Relations for the Tennessee Municipal Electric Power Association (TMEPA). "Whether the service is from a private or municipal provider, a local community should be able to decide for itself how broadband is offered. Right now the private incumbent providers are deciding for communities and consumers, telling them to be happy with whatever they get offered." «Read the rest of this article»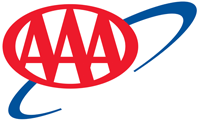 Tampa, FL – Tensions between Saudi Arabia and Libya caused oil prices to briefly spike last week, and Florida gas prices responded in kind. The average price for a gallon of gasoline rose 10 cents in Florida, but is about the same in Georgia and Tennessee.
"The increase in oil came at a time when gasoline supplies in Florida are already tight," said Mark Jenkins, spokesman, AAA – The Auto Club Group. "March is the peak month for gasoline demand in Florida, because the weather warms up, people drive more, and there are more visitors for spring break and Major League Baseball Spring Training. Plus, it is still maintenance season, and refinery gasoline output is reduced." «Read the rest of this article»

Nashville, TN – When flooding, deadly tornadoes or other disasters strike in Tennessee, there's a dedicated group of volunteers ready to provide assistance. They're members of the Medical Reserve Corps, a network of community-based volunteers who can support critical work to restore health and safety during and following emergencies.
"The Medical Reserve Corps provides an opportunity for persons with medical or healthcare training and those with no previous training but a desire to help others to come together as part of an emergency response team if needed," said Tennessee Department of Health Emergency Preparedness Director Paul Petersen, PharmD. "The Medical Reserve Corps provides nearly all Tennesseans opportunities to contribute their skills and talents if a crisis occurs." «Read the rest of this article»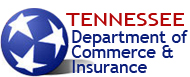 Nashville, TN - Two cyber attacks this year at Anthem and Premera Blue Cross health benefits companies have potentially exposed millions of Americans – including thousands of Tennessee residents – to identity theft and fraud by cyber criminals.
Identity theft is a serious crime that can ruin your finances, your credit history and your reputation. Once identity thieves steal your personal information, they can drain your bank account, run up charges on credit cards, open new utility accounts or get medical treatment on your health insurance. «Read the rest of this article»
Written by Tennessee State Representative Curtis Johnson
Speaker Pro Tempore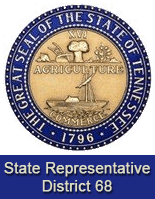 Nashville, TN – Legislation designed to save money and cut down on the time spent renewing driver licenses moved forward this week in the House of Representatives.
As many Tennesseans note, despite technologies that allow licenses to be renewed online or in mobile kiosks, driver license centers across the state are often overcrowded.
House Bill 198 seeks to help solve this problem by moving the driver license renewal period from five to eight years. As the law stands now, Tennessee has among the shortest periods of time that a license is valid when compared to other states. Most states already have either a seven or an eight year license.
«Read the rest of this article»
Clarksville, TN – The Saint Thomas Health Our Mission in Motion Mobile Mammography Coach will be at Hilltop Supermarket's parking lot this Saturday, March 28th, 2015 from 9:00am until 3:00pm.
The coach provides mammography for women who cannot afford the time away from work for appropriate screenings. It also helps women with no insurance through support from organizations like Susan G. Komen.
«Read the rest of this article»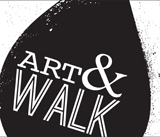 Clarksville, TN – Produced by The Downtown Clarksville Association, First Thursday Art Walk is a free, self-guided tour spanning a 5-block radius that combines visual art, live music, engaging events and more in the heart of Downtown Clarksville.
With 10+ venues, bars and businesses participating each month, the First Thursday Art Walk in Clarksville is the ultimate opportunity to savor and support local creative talent.
«Read the rest of this article»