Topic: Tennessee

Nashville, TN – Putting your baby to sleep using the ABCs of Safe Sleep saves lives. The Tennessee Department of Health urges parents to remember it's very important to make sure family and friends follow these simple steps while visiting during the holidays: Babies sleep safest Alone, on their Backs and in a Crib.
"Loved ones are always eager to see and hold the newest family members during holiday visits. It's really important that everyone who will be involved in caring for a baby knows about the safest way to put the baby to sleep," said TDH Commissioner John Dreyzehner, MD, MPH. «Read the rest of this article»
Busy year-end holidays will be marked by most travelers on record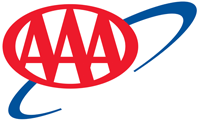 Tampa, FL – The year-end holiday season should see the highest travel volume on record (AAA travel data dates back to 2001).
AAA projects 98.6 million Americans will journey 50 miles or more from home during the year-end holiday season, an increase of four percent from the 94.8 million people who traveled last year.
The year-end holiday period is defined as Tuesday, December 23rd to Sunday, January 4th.
«Read the rest of this article»
Provides health care coverage to more Tennesseans while addressing health outcomes and cost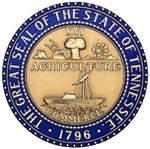 Nashville, TN – Tennessee Governor Bill Haslam today unveiled his Insure Tennessee plan, a two year pilot program to provide health care coverage to Tennesseans who currently don't have access to health insurance or have limited options.
The program rewards healthy behaviors, prepares members to transition to private coverage, promotes personal responsibility and incentivizes choosing preventative and routine care instead of unnecessary use of emergency rooms.
The governor announced that he plans to call a special session to focus on the proposal after the 109th Tennessee General Assembly convenes in January.
«Read the rest of this article»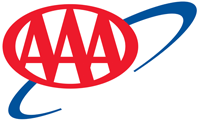 Tampa, FL – Motorists are saving an average of $10.00 for a tank of gas compared to this time last year. Gasoline prices crept closer to $2.00 a gallon last week and nothing is slowing them down. Domestic oil supply is at a three decade high and forecast to keep growing. Meanwhile, the price of oil fell to its lowest level in five years.
"Oil prices are plunging because there is so much oil in the market," said Mark Jenkins, spokesman, AAA – The Auto Club Group. "It's unclear exactly how long this will continue, but gas prices will keep falling as long as oil prices do. Right now, oil prices are forecast to fall through the first half of next year, which further increases the likelihood of $2.00 gasoline." «Read the rest of this article»
Scholarship applications must be submitted by January 23rd, 2015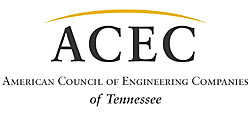 Nashville, TN — The American Council of Engineering Companies of Tennessee (ACEC of Tennessee) is now accepting applications from engineering and land surveying students in Tennessee for several state and national scholarship programs. The deadline to apply for these scholarships is January 23rd, 2015.
"ACEC of Tennessee has always been committed to promoting the engineering profession in a variety of ways, including education," said Everett Cowan, who chairs the committee that will review all scholarship applications submitted by Tennessee students. "We count it as a privilege to once again offer these scholarship programs." «Read the rest of this article»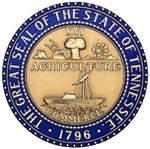 Clarksville, TN – Tennessee Governor Bill Haslam announced on Thursday that the North Tennessee Workforce Board will receive $992,037 as part of the Labor Education Alignment Program (LEAP) competition.
LEAP is a state effort focused on increasing opportunities for Tennessee residents to obtain a certificate or degree beyond high school that is aligned with the needs of the workforce in their communities. It is also part of the Governor's Drive to 55 initiative to equip 55 percent of Tennesseans with a college degree or certificate by 2025.
«Read the rest of this article»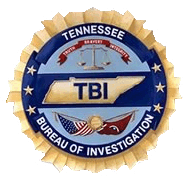 Knoxville, TN – The most recent addition to the Tennessee Bureau of Investigation's Top Ten Most Wanted list, Lonnie Vann, was captured Friday night in Myrtle Beach, South Carolina. He was added to the Most Wanted list one week ago.
TBI Special Agents developed leads that Vann was in South Carolina. Last night around 7:30pm, Myrtle Beach Police officers spotted the white Chevy Captiva Vann was driving on Highway 501. «Read the rest of this article»

Clarksville, TN – The Clarksville Police Department has partnered with the Tennessee Governor's Highway Safety Office to participate in the Booze It & Lose It Holiday Impaired Driving Campaign.
According to the Tennessee Governor's Highway Office, Booze It & Lose It is designed to reduce impaired driving injuries, fatalities, and associated economic losses. The Booze It & Lose It campaign provides for increased law enforcement efforts and public service messages to accomplish its goal.
«Read the rest of this article»

Montgomery County, TN – A Kentucky sex offender was arrested today in Clarksville as part of a joint operation between the Middle Tennessee USMS Fugitive Task Force and the Montgomery County Sheriff's Office.
Roderick R. Harper, 26, of Louisville, KY, was arrested at a residence in St. Bethlehem for warrants from Kentucky for violations of the sex offender registry, escape and other charges.
«Read the rest of this article»
Proposals address testing, evaluations, local control and teacher input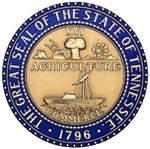 Nashville, TN – Tennessee Governor Bill Haslam announced several key initiatives to support Tennessee teachers in response to direct feedback from educators across the state.
The proposals reflect input that the governor received during statewide meetings with more than 150 educators and that came out of an education summit he co-hosted with Lt. Gov. Ron Ramsey and House Speaker Beth Harwell in September.
«Read the rest of this article»