Topic: Tennessee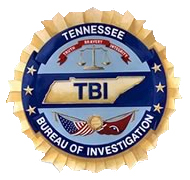 Lexington, TN – A Tennessee Statewide AMBER Alert has been issued on the behalf of the Lexington Police Department for 2-year-old Amaylah Manley, 3-year-old Tayvious Crout, 1-year-old Damaryious Crout, and 8-year-old Adrik Manley.
The children along with their mother, 31-year-old Amanda Manley Crout, were taken at gun point by Octivas Crout, father of Tayvious and Damaryious, at 3:50am on May 28th, 2017.
«Read the rest of this article»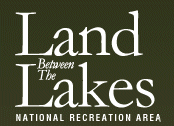 Land Between the Lakes, KY/TN – The Golden Pond Planetarium at Land Between the Lakes will host a full array of stellar evening shows for the 2017 summer season.
Laser and evening planetarium showings and Star Parties offer indoor and outdoor activities after 5:00pm starting in May and lasting all summer.
«Read the rest of this article»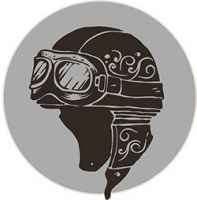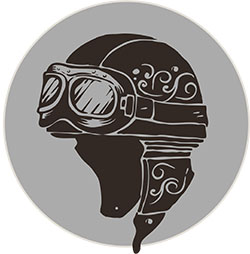 Clarksville, TN – As we approach Memorial Day, I have some thoughts. Schools have let out and bikers have saddled up and taken to the open road. A lot of those bikers are veterans.
Since I began this journey, I've NEVER had such a thrill as meeting all of the veterans I've met through this motorcycle. I ride with active duty and retired veterans all the time and there's no finer group of people ON THE PLANET!
The reason I'm able to enjoy my Harley and travel the open road is because of the service and sacrifice of the American Soldier. I grew up as a military brat but was unable to serve. The military life is a unique experience.
«Read the rest of this article»

Nashville, TN – Memorial Day holiday weekend is regarded as the unofficial start to the summer boating season and the Tennessee Wildlife Resources Agency wants to emphasize the use of life jackets while boating in a safe and responsible manner.
Annually, the Memorial Day weekend is one of the year's busiest boating weekends. Last year, there were not any boating-related fatalities over the holiday weekend for the second consecutive year. There were six reported accidents, four of which resulted in injuries.

«Read the rest of this article»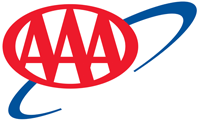 Tampa, FL – AAA projects 39.3 million Americans will travel more than 50 miles away from home this Memorial Day weekend.
Almost 35 million of those travelers will be hitting the road. That is the highest number in 12 years and it presents a distinct danger when combined with holiday related impaired driving.
«Read the rest of this article»

Nashville, TN – Motorists won't be slowed down by road construction as they travel Tennessee's highways this Memorial Day weekend.
The Tennessee Department of Transportation will suspend all construction-related lane closures on interstates and state routes beginning at 12:00 noon on Friday, May 26th through 6:00am on Tuesday, May 30th.
This will provide maximum roadway capacity for motorists expected to travel in the state this Memorial Day weekend.
«Read the rest of this article»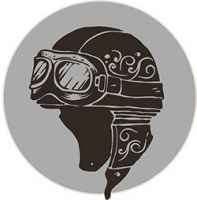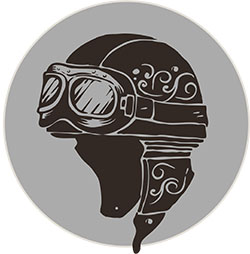 Cumberland Plateau, TN – On a beautiful Saturday in May, up on the Cumberland Plateau just north of Oak Ridge, Tennessee, I joined a group of fellow bikers to ride the notorious Devil's Triangle.
This is NOT for the faint of heart.
I've only been riding since January of 2016, and since I took to my "journey" I've logged over 41,000 miles. In the beginning my skills were sketchy, but with miles, comes confidence, and improved skills.
During the summer of 2016, I joined my dear Texas friends for a week long trip that included riding the "Tail of the Dragon." The reputation of the "Tail" had me a little apprehensive. "Was I prepared to ride it?" I would ask myself.
«Read the rest of this article»

Nashville, TN – Tennessee Governor Bill Haslam will make history on Wednesday as he signs the Tennessee Reconnect Act, making Tennessee the first state in the nation to offer all citizens – both high school graduates and adults – the chance to earn a postsecondary degree or certificate free of tuition and fees and at no cost to taxpayers.
Haslam will be in each of the grand divisions, holding bill signing ceremonies in Morristown, Smyrna and Memphis.
«Read the rest of this article»

Clarksville, TN – Visit Clarksville welcomed two major events this weekend that, combined, pumped over $3.2 million into the local economy.
The Tennessee Middle School Athletic Association (TMSAA) Track & Field State Championships brought some 2,520 visitors, including 600 athletes, who competed at Austin Peay State University's Fortera Stadium for top medals in discus throw, high jump, long jump, shot put along with multiple track events.
«Read the rest of this article»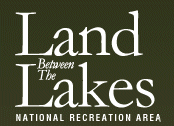 Land Between the Lakes, KY/TN – Woodlands Nature Station will have our annual Wildlife Celebration, Memorial Day Weekend, Saturday through Monday, May 27th-29th, 2017. Nature Station admission is $5.00 age 13 and up, $3.00 age 5-12, and free for ages 4 and under.
Guests can learn all about nature's superheroes, visit with Smokey Bear and find ways they can assist wildlife in the Nature Station's backyard at Land Between the Lakes. Special event programs are included with standard admission unless otherwise noted.
«Read the rest of this article»