Topic: Tennessee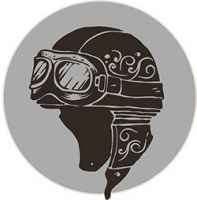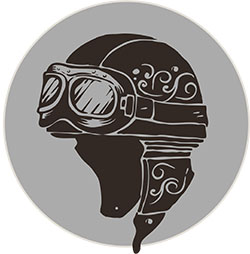 Clarksville, TN – I run into people all the time who say, "man, you really love that bike" or "where's your next trip?" Like me, many of my long time friends are still amazed that this is where I find myself at this stage of my life, traveling the country, on the back of a motorcycle.
Nothing I had ever done in my life would have pointed me in this direction. I had my motorcycle "fling" in the late 70's and that was that. I never thought about it again. But when I walked into the Harley dealership that day and realized what I was missing, something just "clicked."
"Passion" is something, hopefully, we've all felt, while "Addiction" is something that comes with a negative connotation.
«Read the rest of this article»
Manufacturer to invest $10 million to expand production capabilities in Weakley County

Nashville, TN -Tennessee Governor Bill Haslam, Department of Economic and Community Development Commissioner Bob Rolfe and MTD Consumer Group Inc officials announced today that the manufacturer will invest $10 million in its Martin operations over the next five years.
MTD is Weakley County's largest private employer and a leading global manufacturer and distributor of residential and commercial outdoor power equipment under brands such as Cub Cadet and Troy-Bilt. The company plans to create 200 jobs in Weakley County as it adds production at the Martin facility.
«Read the rest of this article»
Austin Peay State University (APSU)

Clarksville, TN – Austin Peay State University associate professor of English Dr. Mercy Cannon has a friendly, positive demeanor, but in the winter of 2014, she admits life became a bit of a challenge.
That January, less than a month after giving birth to her second child, she returned to campus to serve as APSU's associate dean of the College of Arts and Letters. She was still recovering from major surgery (a cesarean section), sleep deprived and anxious about being away from her baby daughter.
«Read the rest of this article»
Austin Peay State University (APSU)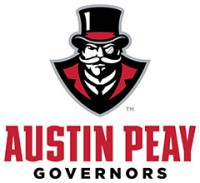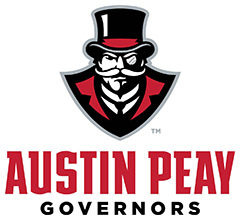 Clarksville, TN – Austin Peay State University (APSU) President Alisa White has named Gerald Harrison, Duke University senior associate director of athletics/internal affairs, as Austin Peay's next athletics director.
"I am delighted that Gerald Harrison will join our team as director of athletics," White said. "He has a thorough understanding of collegiate sports at every level and the skills to keep our remarkable athletics program moving forward without missing a beat.
«Read the rest of this article»
AAA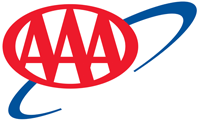 Tampa, FL – Gas prices are trending lower after an small jump at the pump last week. Gas prices in Tennessee are 2 cents higher than a week ago. The state average of $2.63 is 10 cents less than this year's high, yet remains 61 cents more than this time last year.
Pump prices rose last week after reports surfaced of seven gulf coast refineries dealing with various operational issues.
«Read the rest of this article»
Clarksville Civil War Roundtable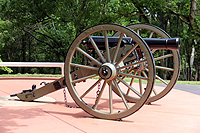 Clarksville, TN – The next meeting of the Clarksville (TN) Civil War Roundtable will be on Wednesday, May 16th, 2018 at the Bone & Joint Center, 980 Professional Park Drive, right across the street from Tennova Healthcare. This is just off Dunlop Lane and Holiday Drive and only a few minutes east of Governor's Square mall.
The meeting begins at 7:00pm and is always open to the public. Members please bring a friend or two – new recruits are always welcomed.
«Read the rest of this article»
Tennessee

Nashville, TN – Tennessee was listed among five states that are leading the way in the use of data to create evidence-based results for citizens, in a report issued by the national nonprofit organization Results for America.
Tennessee joined Colorado, Oregon, Minnesota and Washington as states recognized for outstanding performance. The recognition was announced at an event in Washington hosted by the National Governors Association.
«Read the rest of this article»
National Highway Traffic Safety Administration (NHTSA)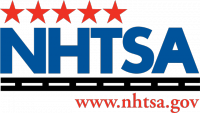 Washington, D.C. – The National Highway Traffic Safety Administration (NHTSA) reports that Mazda North America Operations (Mazda) is recalling certain 2003-2008 Mazda6, 2006-2007 Mazdaspeed6 and 2004 MPV vehicles nationwide.
Mazda is also recalling 2005-2006 MPV vehicles in Alabama, Arizona, Arkansas, California, Delaware, the District of Columbia, Florida, Georgia, Hawaii, Illinois, Indiana, Kansas, Kentucky, Louisiana, Maryland, Mississippi, Missouri, Nebraska, Nevada, New Jersey, New Mexico, North Carolina, Ohio, Oklahoma, Pennsylvania, South Carolina, Tennessee, Texas, Virginia, West Virginia, Puerto Rico, American Samoa, Guam, the Northern Mariana Islands (Saipan), and the U.S. Virgin Islands.
«Read the rest of this article»
City of Clarksville
Planning advisory panel deals with growth plans
Clarksville, TN – Tennessee Govenror Bill Haslam has appointed Clarksville Mayor Kim McMillan to a four-year term on the Local Government Planning Advisory Committee.
The committee, which is part of the Tennessee Department of Economic and Community Development, reviews and approves county growth plans, which are required of all Tennessee counties except those with metropolitan governments.
«Read the rest of this article»
Longtime resident Billy Borchert launches campaign focused on local issues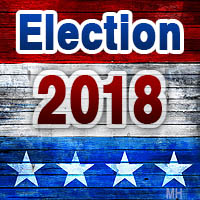 New Johnsonville, TN – Billy Borchert launched his campaign Wednesday for Tennessee House District 74, in a bid to unseat Republican Jay Reedy and represent residents of Waverly, McEwan, Erin, New Johnsonville, and parts of Clarksville in the Tennessee legislature.
As a career pipefitter who now operates a farm with his family in New Johnsonville, Borchert says he'll bring the same mindset of principled hard work to Nashville to fix the area's most pressing problems.
«Read the rest of this article»