Topic: Tennessee
Johnson Receives "Champion of Commerce" Award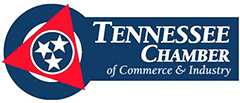 Nashville, TN – The Tennessee Chamber of Commerce & Industry and the Clarksville Area Chamber awarded the coveted "Champion of Commerce" award to Tennessee State Representative Curtis Johnson (R-Clarksville).
«Read the rest of this article»
Tennessee State Fire Marshal's Office: "Stay ahead of the cold snap"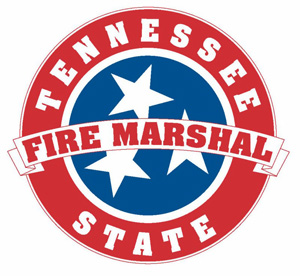 Nashville, TN –  Did you know that when the first cold snap of the fall season occurs, a wave of home fires usually follows? The State Fire Marshal's Office is urging Tennesseans to take fire safety precautions now in preparation for the colder nights making way into the state.
"With colder temperatures come more opportunities for residential fires," says State Fire Marshal Gary West. "We begin using heating sources that have been dormant for many months, and this can lead to fire safety issues. Prepare for the heating season early to reduce your family's risk of a home fire." «Read the rest of this article»

Nashville, TN – The Tennessee Department of Health has announced new Ebola resources for Tennesseans.
Tennesseans with questions about the disease may call a toll-free number to obtain accurate, timely information:  1.877.857.2945 is now open 10:00am to 5:00pm Monday through Friday. Hours for the information line will be increased in length and will be available seven days a week in the near future. «Read the rest of this article»
APSU Sports Information

Clarksville, TN – Games against Tennessee and Memphis highlight the 2015 Austin Peay State University's baseball team's schedule, announced Wednesday.
The Govs, who play a November 1st scrimmage against Tennessee, will face the Volunteers during the regular season with a 5:00pm contest on St. Patrick's Day (March 17th). Nearly one month later, Memphis will visit Raymond C. Hand Park for the first time since 2007 with an April 14th contest.
«Read the rest of this article»
October Through December Worst Time for Deer-Related Crimes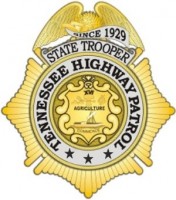 Nashville, TN – The Tennessee Highway Patrol (THP) urges motorists to exercise caution on the roadways this time of year due to deer-mating and -hunting season. Last year, two people were killed in traffic crashes involving deer on state roadways.
"The fall season is the most active time of year for deer-related crashes. We want to remind drivers to watch out for deer on or around the roadways, especially at dawn or after sunset," Colonel Tracy Trott said.
«Read the rest of this article»
Consumers are Paying the Lowest Price at the Pump in over Two Years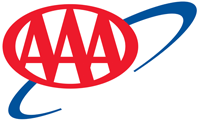 Tampa, FL – U.S. oil production has soared to its highest level since 1985, placing downward pressure on oil and gasoline prices. WTI crude settled at $82.75 on Friday, after dropping below $80.00 a barrel for the first time in two years on Thursday.
The savings at the pump, created by the US "Shale Boom", comes as a relief to consumers as the holiday shopping season approaches. «Read the rest of this article»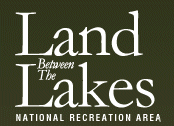 Golden Pond, KY – Come out to Land Between The Lakes National Recreation Area on Saturday, October 25th, 2014 for some kid friendly, non-scary, daytime fun at the 20th Annual Nature Station Howl-O-Ween Trail from 1:00pm until 4:30pm. Take a 1/4 mile guided woodland walk at the superhero-themed bash.
Admission is $5.00 for all ages and free for ages 4 and under.
«Read the rest of this article»

Nashville, TN – The first of two Tennessee young sportsman deer hunts for the 2014-15 season will be held the weekend of October 25th-26th.
Youth ages 6-16 years of age may participate, Young sportsmen must be accompanied by a non-hunting adult, 21 or older who must remain in position to take immediate control of the hunting device.
The adult must also comply with the fluorescent orange regulations as specified for legal hunters. Multiple youth may be accompanied by a single qualifying adult. «Read the rest of this article»
The 45th Weapons of Mass Destruction Civil-Support Team, ever vigilant, always ready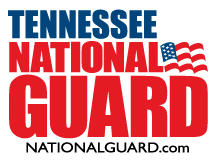 Nashville, TN – Headquartered in Middle Tennessee resides a unique National Guard unit consisting of 22 Soldiers and Airmen prepared to place their lives on the line during times of unprecedented civil emergencies.
The 45th Weapons of Mass Destruction- Civil Support Team (WMD-CST) was qualified as "mission ready" by the Department of Defense in 2003, and is tasked to support civilian authorities when a chemical, biological, radiological, nuclear (CBRN) or natural disaster incident occurs in Tennessee or throughout the nation.
«Read the rest of this article»
APSU Sports Information Office

Clarksville, TN – Austin Peay State University women's tennis will send a pair of seniors to the ITA Ohio Valley Regional Tournament, hosted by Tennessee, beginning Friday at the Knoxville Racquet Club.
«Read the rest of this article»