Topic: Tennessee
October Through December Worst Time for Deer-Related Crimes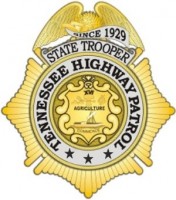 Nashville, TN – The Tennessee Highway Patrol (THP) urges motorists to exercise caution on the roadways this time of year due to deer-mating and -hunting season. Last year, two people were killed in traffic crashes involving deer on state roadways.
"The fall season is the most active time of year for deer-related crashes. We want to remind drivers to watch out for deer on or around the roadways, especially at dawn or after sunset," Colonel Tracy Trott said.
«Read the rest of this article»
Consumers are Paying the Lowest Price at the Pump in over Two Years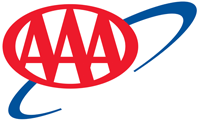 Tampa, FL – U.S. oil production has soared to its highest level since 1985, placing downward pressure on oil and gasoline prices. WTI crude settled at $82.75 on Friday, after dropping below $80.00 a barrel for the first time in two years on Thursday.
The savings at the pump, created by the US "Shale Boom", comes as a relief to consumers as the holiday shopping season approaches. «Read the rest of this article»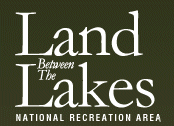 Golden Pond, KY – Come out to Land Between The Lakes National Recreation Area on Saturday, October 25th, 2014 for some kid friendly, non-scary, daytime fun at the 20th Annual Nature Station Howl-O-Ween Trail from 1:00pm until 4:30pm. Take a 1/4 mile guided woodland walk at the superhero-themed bash.
Admission is $5.00 for all ages and free for ages 4 and under.
«Read the rest of this article»

Nashville, TN – The first of two Tennessee young sportsman deer hunts for the 2014-15 season will be held the weekend of October 25th-26th.
Youth ages 6-16 years of age may participate, Young sportsmen must be accompanied by a non-hunting adult, 21 or older who must remain in position to take immediate control of the hunting device.
The adult must also comply with the fluorescent orange regulations as specified for legal hunters. Multiple youth may be accompanied by a single qualifying adult. «Read the rest of this article»
The 45th Weapons of Mass Destruction Civil-Support Team, ever vigilant, always ready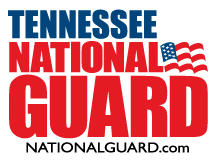 Nashville, TN – Headquartered in Middle Tennessee resides a unique National Guard unit consisting of 22 Soldiers and Airmen prepared to place their lives on the line during times of unprecedented civil emergencies.
The 45th Weapons of Mass Destruction- Civil Support Team (WMD-CST) was qualified as "mission ready" by the Department of Defense in 2003, and is tasked to support civilian authorities when a chemical, biological, radiological, nuclear (CBRN) or natural disaster incident occurs in Tennessee or throughout the nation.
«Read the rest of this article»
APSU Sports Information Office

Clarksville, TN – Austin Peay State University women's tennis will send a pair of seniors to the ITA Ohio Valley Regional Tournament, hosted by Tennessee, beginning Friday at the Knoxville Racquet Club.
«Read the rest of this article»
APSU Sports Information Office

Clarksville, TN – The leisurely pace of individual workouts will come to an end at 3:15pm, Wednesday, as Austin Peay State University's baseball team opens its fall practice schedule at Raymond C. Hand Park.
«Read the rest of this article»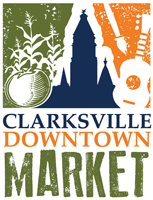 Clarksville, TN – Since its opening, the Clarksville Downtown Market has been a success- so much so that it was voted the number one market in Tennessee through America's Farmland Trust, five years in a row!
Don't miss your chance to visit the Clarksville Downtown Market on its final day of the season, next Saturday, October 18th, 2014.
The market will be open from 8:00am to 1:00pm, on Public Square.
«Read the rest of this article»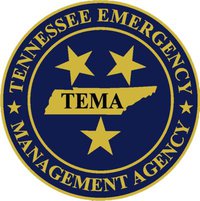 Nashville, TN – Tennessee is leading 10 states in participant registrations for the 2014 Central U.S. ShakeOut, an annual event to educate people on how they can protect themselves in a major earthquake.
More than 512,000 Tennesseans have signed up for this year's ShakeOut, representing 274,000 individuals from daycares and K-12 schools, 141,000 from colleges and universities, and 33,000 from businesses.  In 2013, Tennessee registered 332,509 ShakeOut participants. «Read the rest of this article»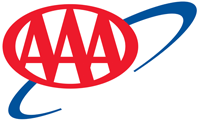 Tampa, FL – Motorists are beginning to find gasoline selling less than $3.00 a gallon at filling stations in the southeastern United States. The average price in Tennessee is $3.00 a gallon. However, the state averages remain well above $3.00 in Florida and Georgia.
"Gas prices declined dramatically last week and more discounts are on the way," said Mark Jenkins, spokesman, AAA The Auto Club Group. "It will soon be increasingly common for motorists to find gasoline cheaper than $3 a gallon. Demand is low and domestic oil supplies are high, putting downward pressure on the price of both oil and gasoline. State averages in Florida and Georgia could be flirting with the $3.00-mark by Thanksgiving." «Read the rest of this article»