Topic: Tennessee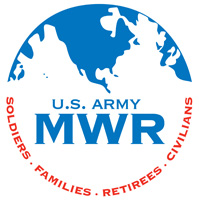 Fort Campbell, KY – Outdoor Recreation Adventure Programs are abundant and diverse in August, offering activities both on the water and on land. There is something to do for the whole Family!
Duck River Kayak: August 2nd from 8:00am to 6:00pm. For ages 10 and up. The cost is $25.00 per person per trip (includes transportation and equipment). This kayaking trip will offer the chance to see the wildlife of the river. Bring snacks, water and a camera to take pictures. Registration deadline is 4:00pm by July 31st. «Read the rest of this article»
Keeping your child's vaccinations up to date helps keep schools Safe

Nashville, TN – Frequent news reports about whooping cough and measles, diseases long thought vanquished by vaccines in the US, serve as a reminder of the importance of getting back-to-school immunizations for your child now.
In Tennessee, children enrolling in school for the first time and all children going into seventh grade must provide schools with a state immunization certificate before classes start as proof they have had all the immunizations necessary to protect them and their classmates from serious vaccine-preventable diseases. «Read the rest of this article»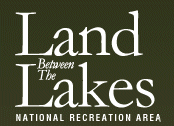 Golden Pond, KY – Land Between The Lakes National Recreation Area hosts the annual Hummingbird Festival, Saturday and Sunday, August 2nd and 3rd, from 10:00am-4:00pm at Woodlands Nature Station.
Admission to this special event is $6.00 ages 13 and up, $4.00 ages 5-12, and free for children 4 and under.
«Read the rest of this article»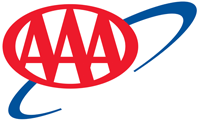 Tampa, FL – Gasoline is selling at the lowest price since March amid rising gasoline supplies and falling oil prices. The national and Florida average prices for a gallon of regular unleaded gasoline are on a 30-day streak of declines.
Prices in Georgia and Tennessee have fallen 34 and 32 consecutive days respectively.
"Oil prices briefly rose following the crash of Malaysian Airliner Flight MH17, but gas prices didn't skip a beat last week," said Mark Jenkins, spokesman, AAA – The Auto Club Group. "Motorists continue to enjoy discounts at the pump and that's likely to continue this week." «Read the rest of this article»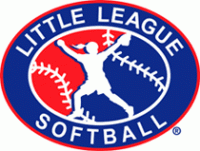 Warner Robins, GA - The Clarksville National 11-12 year old softball team, representing Tennessee, finished third at the Southeast Regional Little League Championship after a 5-4 loss to Georgia Sunday.
Tennessee scored two runs on two hits in the first inning, but Georgia answered back with a run of their own to make it 2-1.
Both teams failed to score in the second inning, but in the top of the third, Madison Haught drove a ball to right field that scored Madisen Blackwell, and Tennessee led by two, 3-1.
«Read the rest of this article»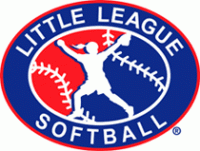 Clarksville, TN – Despite jumping out to an early lead Tennessee state champions Clarksville National saw its stay in the 9-10-year old Little League Tournament of State Champions come to an end, July 27th on Morgan Field at Merricourt Park, as they fell to Georgia 8-2.
The bats would be hot for Clarksville National to start the first inning, as they recorded four hits in scoring a pair of runs. «Read the rest of this article»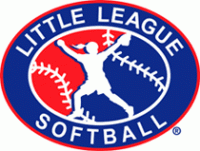 Warner Robins, GA - Clarksville National lost a heart breaker 8-4, to Virginia, the defending Southeast Regional Champions in Warner Robins, GA today.
This loss moves the Clarksville softball team to the loser's bracket.
Madisen Blackwell started on the mound for Clarksville National and pitched the entire game, taking the loss.
«Read the rest of this article»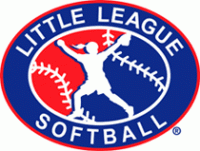 Clarksville, TN – The state championship teams from North Carolina and West Virginia have an early leg up on being the best or the best, as they won both of their games, July 26th at Merricourt Park, in the 9-10-year old girls softball Tournament of State Champions.
North Carolina has been especially in its opening games, defeating Tennessee state champion Clarksville National 12-0 in the afternoon contest, before hammering Virginia 18-3 in the nightcap.
In the Virginia win, North Carolina put the game away with a 15-run second inning – sending 20 batters to the plate – which turned out to be more runs than any other team scored total in any other contest. «Read the rest of this article»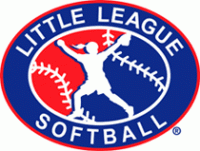 Clarksville, TN – Tennessee state champion Clarksville National 9-10-year old girls softball team remained alive in the Little League Tournament of State Champions, July 26th at Merricourt Park, with a 5-0 loser's bracket victory over South Carolina after dropping its opener to North Carolina, 12-0.
Clarksville National would score all the runs it would need against South Carolina in the bottom of the first inning, with Logan Littleton tripling to left field and scoring on an infield out by Abby Chappell to go up 1-0. «Read the rest of this article»

Nashville, TN – A quarantine for Emerald Ash Borer (EAB), an invasive insect that destroys ash trees, has been expanded to seven additional counties in Middle and East Tennessee. Clay, Fentress, Macon, Morgan, Overton, Pickett, and Rhea counties have been added to the list of areas restricted for the movement of ash trees and ash tree products.
This brings the total number of Tennessee counties under a state and federal EAB quarantine to 34.
«Read the rest of this article»