Topic: Tennessee

Nashville, TN – The Tennessee Department of Commerce & Insurance's Division of Consumer Affairs wants consumers to be on the lookout for letters from the State of Tennessee indicating that they might have unclaimed funds.
The State of Tennessee's Treasury Department, Division of Unclaimed Property, has recently sent a mass mailing of letters to consumers for which they have a record of unclaimed property.  (Click here to see an example of the letter.)
«Read the rest of this article»
Train for Success, Expect to be Successful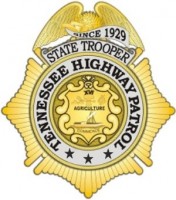 Nashville, TN – The Tennessee Department of Safety and Homeland Security and the Tennessee Highway Patrol (THP) wanted to share some positive news about the THP.
We are proud to announce that THP was named the "First Place Winner" in Highway Patrol/State Police agency category consisting of 501-1500 troopers in the nation for 2016. Additionally, THP received two awards in "Traffic Incident Management and Technology".
The THP recently competed in an annual International Association of Chiefs of Police (IACP) Law Enforcement Challenge by presenting programs and results of public safety efforts.
«Read the rest of this article»
Mary Beth Edwards and Tyler James Keatts of Stewart County elected Teen Tobacco-Free Ambassadors.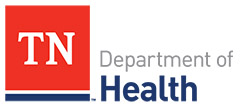 Sevierville, TN – More than 400 teens from across Tennessee gathered at the Sevierville Convention Center July 17th-19th, 2016 to take part in the Tennessee Department of Health's first-ever FACT Summit, a statewide tobacco prevention conference for youth. "FACT" stands for "Free and Clear Tennessee," envisioning a state free of tobacco and nicotine addiction where everyone enjoys clear air.
The FACT Summit provided a forum for participants representing 51 Tennessee counties to create a youth-led movement of peer-to-peer education and advocacy for prevention of tobacco and nicotine addiction across Tennessee.
«Read the rest of this article»

Nashville, TN – The first day of school for a child, as well as their parent, is a milestone moment, a period in time filled with hope, and great expectations.
For many children and parents, this is a time of excitement mixed with some anxiety. Children experiencing these brand new surroundings, for the first time, can find it both exhilarating and stressful.
«Read the rest of this article»

Nashville, TN – White County is the latest in Tennessee to be quarantined for an invasive pest targeting ash trees.
Officials have detected Emerald Ash Borer (EAB) in the eastern section of White County. An adult EAB beetle was recently captured in a trap near Old Railroad Grade Road. With this discovery, White County joins 48 other counties in quarantine with a prohibition on the movement of ash trees and ash tree products.
«Read the rest of this article»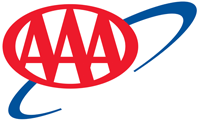 Tampa, FL – Gas prices have been falling at a consistency not seen since last summer. State average prices fell for the 40th consecutive day in Florida and Georgia on Sunday, for a total discount of 19 and 23 cents respectively.
The average price in Tennessee fell for the 39th day in a row, for a total decline of 22 cents. The Tennessee state average fell below $2.00 a gallon on Friday for the first time since April 27th, 2016.
«Read the rest of this article»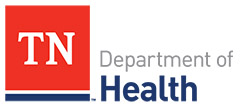 Nashville, TN – In just a few days, thousands of students from across Tennessee will take their seats in classrooms to begin a new academic year filled with wonderful experiences and learning opportunities.
As these youngsters start opening books and mingling with friends, some will miss out on the important first few days of school, unable to attend because they aren't properly immunized to prevent the spread of dangerous, infectious diseases.
«Read the rest of this article»

Clarksville, TN – For the fifth consecutive year, Austin Peay State University is one of the best colleges in the nation to work for, according to a recent survey by The Chronicle of Higher Education.
In addition, APSU is the only four-year university in Tennessee to make the national publication's "Great Colleges to Work For 2016" list.
«Read the rest of this article»
Hoopla for Hummingbirds!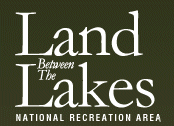 Land Between the Lakes, KY/TN – On August 6th through August 7th, 2016, Land Between the Lakes will hold their 20th annual Hummingbird Festival at the Nature Station. The cost is ages 13 and up $7.00, ages 5-12 $5.00 and ages 4 and under Free
Be a part of the annual Ruby-throated Hummingbird migration to Central America! Immerse yourself amongst the hummingbirds and experience up-close critter encounters. Watch hundreds of hummingbirds visit each day.
«Read the rest of this article»
Clarksville, TN – Senator Mark Green (R-Clarksville) was just endorsed by the NRA for his strong, unwavering pro-2nd Amendment voting record. Green, who was scored an A+ by the NRA, has been instrumental in the fight for constitutional carry within the State of Tennessee.
«Read the rest of this article»