Topic: Tennessee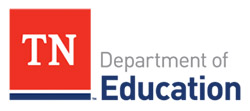 Nashville, TN – Tennessee Department of Education Commissioner Candice McQueen announced that newly released data from ACT show that nearly 1,300 more Tennessee public school students became eligible for the HOPE scholarship in 2016 by achieving composite scores of 21 or higher.
With more Tennessee students than ever before taking the ACT, Tennessee public high school students held steady at a 19.4 average score, whereas nationally scores declined as more students participated.
«Read the rest of this article»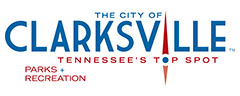 Clarksville, TN – In true "walk the talk" fashion, the Clarksville Parks and Recreation Department is demonstrating the city's commitment to building a healthier and more successful community.
The Governor's Foundation for Health and Wellness recently named the department a Healthier Tennessee Workplace for encouraging employees to live a healthy lifestyle – both at work and at home.
«Read the rest of this article»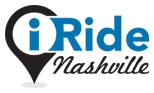 Nashville, TN – When the Segway Human Transporter – the first self-balancing, electric-powered transportation machine known to man – was introduced to the curious public back in 2001 the device was viewed as a space-age oddity that came packaged with big promises.
Emerging from the mind of genius inventor Dean Kamen proponents of the Segway claimed the product would transform the way people work and live by making urban environments more livable by providing a solution to short-distance travel. Jeff Bezos founder of Amazon.com predicted that "cities will be built around this device".
«Read the rest of this article»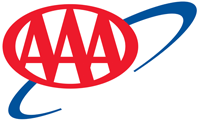 Tampa, FL – Gas prices are on the rise, as crude oil got more expensive last week. Oil prices hit their highest level in more than a month. Since last Sunday, state averages for a gallon of gas rose 4 cents in Georgia and Tennessee, and 1 cent in Florida.
The average price of gasoline is $2.09 in Florida, $2.06 in Georgia, and $1.95 in Tennessee. On Sunday, the state average rose for the fourth consecutive day in Florida, third consecutive day in Georgia, and the sixth consecutive day in Tennessee.
«Read the rest of this article»
Votes for Women Memories Wanted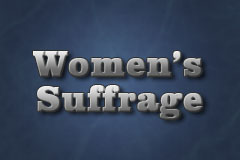 Clarksville, TN – Tennesseans changed the nation August 26th, 1920 by ratifying the 19th Amendment to the U.S Constitution, granting women the right to vote. Although there were ardent advocates both for and against ratification, little is known about local activities and organizations on either side.
Do you know family or community stories of events or individuals involved in this major social and political change? A story about that first vote your grandmother or her mother cast? What people thought would change once women voted? What did change? They are valuable memories that deserve to be preserved and without delay.
«Read the rest of this article»

Crossville, TN – The participants in Tennessee's 2016 elk hunt were announced at the August meeting of the Tennessee Fish and Wildlife Commission which concluded Friday. The TFWC was also presented a preview of next year's 2016-17 proposed commercial fishing regulations, and update on recommendations for cervid deer carcass importations as they pertain to states with chronic wasting disease (CWD).
Tennessee began its elk hunt in 2009 with the participants selected from a computer draw. At its May meeting, the TFWC approved the addition of an archery only elk hunt which will be held October 3rd-7th.
«Read the rest of this article»

Nashville, TN – In counties and communities across Tennessee, anti-drug coalitions are working to reduce dependence on harmful and potentially lethal substances such as prescription drugs, alcohol, and tobacco.
These local efforts, funded by the State of Tennessee since 2008, help get the word out about the dangers and consequences of substance use.
«Read the rest of this article»
"Booze It & Lose It" Sweeps Tennessee to Prevent Alcohol-Related Crashes

Clarksville, TN – The Clarksville Police Department is partnering with the Tennessee Highway Safety Office (THSO) to increase DUI enforcement across Tennessee from August 19th to Labor Day as part of the National Highway Traffic Safety Administration's nationwide mobilization against drunk driving.
In 2015, Tennessee lost 239 lives to alcohol-related traffic crashes, according to the Tennessee Department of Safety and Homeland Security's TITAN Division. Thus far in 2016, Tennessee has experienced 118 alcohol-related fatalities.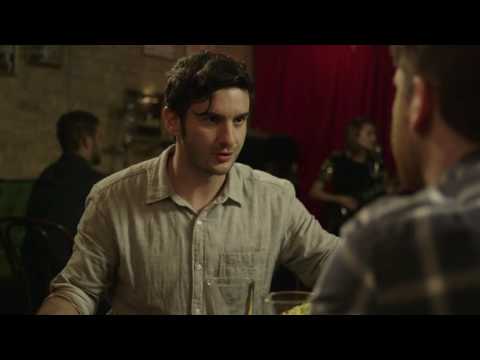 «Read the rest of this article»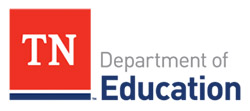 Nashville, TN – The vast majority of Tennessee educators feel positively about the climate in their schools, and more teachers than ever are finding value in the statewide evaluation system, according to the results out today from the 2016 Tennessee Educator Survey.
This is the sixth year the state surveyed all of its educators to gather their feedback, and the results show Tennessee teachers feel increasingly supported, with 86 percent saying instructional time is protected by their administration—which improved for the third year in a row.
«Read the rest of this article»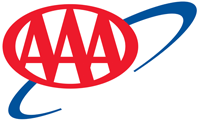 Tampa, FL – Oil prices rose $3.00 last week, pushing retail gas prices 3-4 cents higher in Florida, Georgia, and Tennessee. This snapped a 62-day streak of gas price declines in Florida, for a total discount of 30 cents.
Current state averages remain 5-10 cents less than a month ago, 35-40 cents less than a year ago, and $1.30-$1.50 less than two years ago.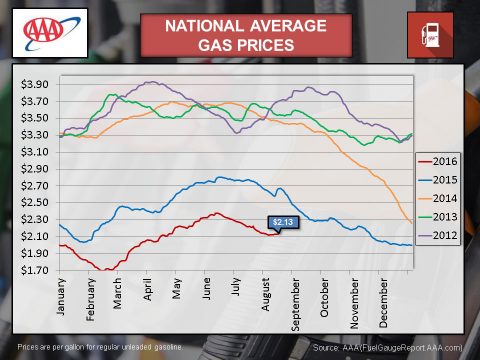 «Read the rest of this article»