Topic: Texas
U.S. Department of Veterans Affairs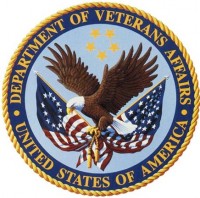 Washington, D.C. – On May 5th, 1868, three years after the Civil War ended, the head of an organization of Union veterans — the Grand Army of the Republic (GAR) — established Decoration Day as a time for the nation to decorate the graves of the war dead with flowers. Maj. Gen. John A. Logan declared that Decoration Day should be observed on May 30th.
It is believed that date was chosen because flowers would be in bloom all over the country.
The first large observance was held that year at Arlington National Cemetery, across the Potomac River from Washington, D.C.
«Read the rest of this article»

Clarksville, TN – The Customs House Museum hosted the awards reception for the Southern Watercolor Society's 38th Annual Juried Exhibition on May 16th. The show features eighty-seven paintings. This year's juror Kathleen Conover awarded 32 artists cash or merchandise prices.
The Best in Show was awarded to Z.L. Feng for In the Wood. Feng is an artist-signature member of the American Watercolor Society, the National Watercolor Society, and the Pastel Society of America (as master pastelist).
«Read the rest of this article»
Written by Alan Buis
NASA's Jet Propulsion Laboratory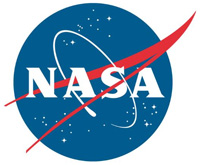 Pasadena, CA – NASA's new Soil Moisture Active Passive (SMAP) mission to map global soil moisture and detect whether soils are frozen or thawed has begun science operations.
Launched January 31st on a minimum three-year mission, SMAP will help scientists understand links among Earth's water, energy and carbon cycles; reduce uncertainties in predicting climate; and enhance our ability to monitor and predict natural hazards like floods and droughts. SMAP data have additional practical applications, including improved weather forecasting and crop yield predictions.
«Read the rest of this article»
Written by Tony Phillips
Science at NASA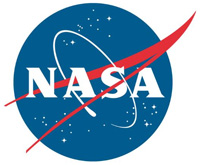 Washington, D.C. – One day, when humans go to Mars, they might find that, occasionally, the Red Planet has green skies.
In late December 2014, NASA's MAVEN spacecraft detected evidence of widespread auroras in Mars's northern hemisphere. The "Christmas Lights," as researchers called them, circled the globe and descended so close to the Martian equator that, if the lights had occurred on Earth, they would have been over places like Florida and Texas.
"It really is amazing," says Nick Schneider who leads MAVEN's Imaging Ultraviolet Spectrograph (IUVS) instrument team at the University of Colorado. "Auroras on Mars appear to be more wide ranging than we ever imagined."
«Read the rest of this article»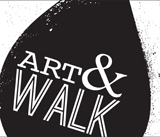 Clarksville, TN – Produced by The Downtown Clarksville Association, First Thursday Art Walk is a free, self-guided tour spanning a 5-block radius that combines visual art, live music, engaging events and more in the heart of Downtown Clarksville.
With 10+ venues, bars and businesses participating each month, the First Thursday Art Walk in Clarksville is the ultimate opportunity to savor and support local creative talent.
«Read the rest of this article»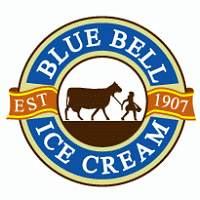 Brenham, TX – Blue Bell Ice Cream of Brenham, Texas, is voluntarily recalling all of its products currently on the market made at all of its facilities including ice cream, frozen yogurt, sherbet and frozen snacks because they have the potential to be contaminated with Listeria monocytogenes, an organism which can cause serious and sometimes fatal infections in young children, frail or elderly people, and others with weakened immune systems.
Although healthy individuals may suffer only short-term symptoms such as high fever, severe headaches, stiffness, nausea, abdominal pain and diarrhea, Listeria infection can cause miscarriages and stillbirths among pregnant women.
«Read the rest of this article»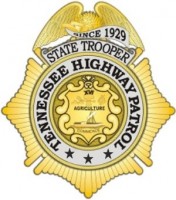 Nashville, TN – Trooper Joseph Williams of the Tennessee Highway Patrol's Cookeville District initiated a traffic stop that led to the discovery of approximately 4.4 pounds of cocaine and the arrest of two Texas men on felony drug charges in Clay County on Tuesday. Trooper Mark Mahan also assisted.
Trooper Williams was patrolling on Highway 135 northbound at approximately 2:00pm on Tuesday, when he observed a black 1997 Chevrolet Silverado that matched a "be on the lookout" (BOLO) description of a vehicle that was possibly engaged in criminal activity.  «Read the rest of this article»

Clarksville, TN – The Customs House Museum is pleased to host the Southern Watercolor Society's 38th Annual Juried Exhibition this May. The show features eighty-seven paintings, eleven coming from Tennessee artists.
Exhibits Curator, Terri Jordan, states "I am honored to have the Southern Watercolor Society (SWS) present its 38th Annual Juried Exhibition here at the Customs House Museum. We have featured the talents of some of the best artists living in the South and I am happy to add the SWS to that list."
«Read the rest of this article»

Clarksville, TN – The weekly Clarksville Parks and Recreation Department Recreation Report provides Clarksvillians with a glimpse at the activities and events that are available from the Parks and Recreation Department for them to enjoy together as a family.
This weeks highlights include: Meet Davy Crockett, Homeschool Swim Day, Spring Family Campout, Movies in the Park, and Zumba.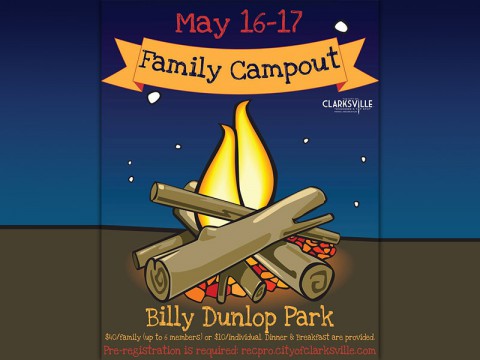 «Read the rest of this article»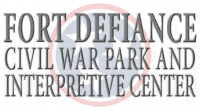 Clarksville, TN – See history come to life as you meet the legendary Davy Crockett at the Fort Defiance Interpretive Center!
Arthur Hunt will offer an authentic characterization of Tennessee's most famous volunteer, Davy Crockett.
«Read the rest of this article»