Topic: Texas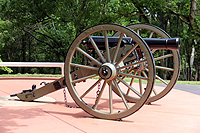 Clarksville, TN – The next meeting of the Clarksville (TN) Civil War Roundtable will be on Wednesday, July 19th, 2017 at the Bone & Joint Center, 980 Professional Park Drive, right across the street from Tennova Healthcare. This is just off Dunlop Lane and Holiday Drive and only a few minutes east of Governor's Square mall.
The meeting begins at 7:00 pm and is always open to the public. Members please bring a friend or two – new recruits are always welcomed.
Topic – "The Red River Campaign – Politics, Cotton and Failure"
«Read the rest of this article»
Tennessee Athletics Department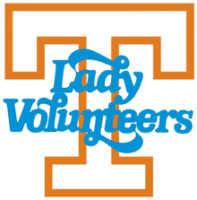 Knoxville, TN – Notre Dame, Stanford and Texas headline a challenging non-conference Tennessee women's basketball schedule that was released Thursday by sixth-year Lady Vol Head Coach Holly Warlick.
Tip times and television network assignments will be available at a later date when the information is approved for release.

UT returns two full-time starters (Mercedes Russell, Jaime Nared) and a part-time starter (Meme Jackson) from a team that finished 20-12 overall and 10-6 in the SEC (fifth place) a year ago vs. the nation's No. 5-rated schedule. Warlick also welcomes the nation's No. 1-ranked recruiting class to Knoxville, including guards Evina Westbrook and Anastasia Hayes, wing Rennia Davis and post Kasiyahna Kushkituah.
«Read the rest of this article»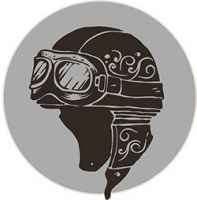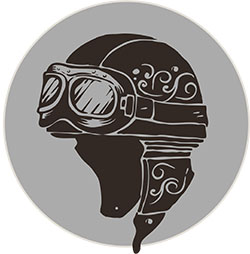 Colorado Springs, CO – I traveled to Colorado recently and after a couple of hard days of riding, I was yearning for a good steak. The Saltgrass Steak House was just down the road from where I was staying, so I had to give it a try.
They refer to themselves as "the original Texas Steakhouse" and after slicing into my rib-eye, I could understand.
Their story dates back to the 1800's, according to their website, when millions of Longhorns roamed freely throughout Texas. With the taste for beef becoming a newfound favorite in the North, Texas ranchers prospered as never before.
«Read the rest of this article»
Visitor Spending Expected to Total $2.5 Million

Clarksville, TN – Clarksville-Montgomery County is poised to welcome nearly 3,000 guests next week for two divisions of the Amateur Athletic Union's Boy's 10-and-Under National Basketball Championships.
Since 1999, the city has hosted dozens of regional and national AAU basketball events. This year, 53 teams from 16 states including Utah, New York, Texas, New Jersey, Michigan, Maryland, Louisiana, Indiana and most states bordering Tennessee, will make their way to Clarksville for championship play.
«Read the rest of this article»

Murfreesboro, TN – The number of homeowners insurance claims from lightning strikes and electrical surges in the United States rose in 2016, compared with 2015; however, the average cost that insurers paid on those claims fell, according to a new analysis by the Insurance Information Institute (I.I.I.).
«Read the rest of this article»
2017 Best Cities to Build a Forever Home, Released by Personal Finance Website GoodCall.com

Clarksville, TN – Data analysts from GoodCall.com released the 2017 list of Best Cities to Build a Forever Home outlining the cities that offer the best conditions for building a lifelong dream home.
While five of the top ten cities are located in Texas, Tennessee's top ranked city is Clarksville, which ranks #59 of the 468 cities evaluated. The only other Tennessee city listed in the top 100 is Murfreesboro, which ranks #96.
«Read the rest of this article»
U.S. Department of Veterans Affairs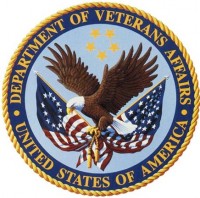 Washington, D.C. – On May 5th, 1868, three years after the Civil War ended, the head of an organization of Union veterans — the Grand Army of the Republic (GAR) established Decoration Day as a time for the nation to decorate the graves of the war dead with flowers. Major General John A. Logan declared that Decoration Day should be observed on May 30th.
It is believed that date was chosen because flowers would be in bloom all over the country.
The first large observance was held that year at Arlington National Cemetery, across the Potomac River from Washington, D.C.
«Read the rest of this article»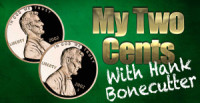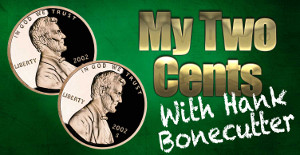 Clarksville, TN – This week I've had the privilege of working with a young lady I had never met.
If you followed our series of articles, "Miscarriage, One Woman's Story" we brought you the story of Candace Baker and her recent miscarriage.
Throughout my career, I've had the opportunity to tell the real stories of real people and their tragedy and triumph. Their pain and grief. Their victory and defeat.
«Read the rest of this article»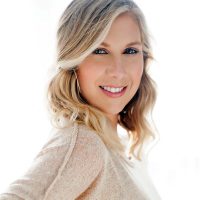 Clarksville, TN – **Editor's Note** This is the final installment of our series, written by Candace Baker, sharing her recent miscarriage and the grief and sadness of this event. She wanted to share her story in hopes of helping other women who have been through the same experience. Clarksville Online thanks Candace for her willingness to share her story with our readers, and for her courage to come forward. We share her hope that we've been able to help others who are grieving the loss of a loved one. Now, in her own words:
Putting this event into words, has been incredibly therapeutic. My husband initially encouraged me to get used to verbalizing my feelings, the fact that I had a miscarriage so that I can get used to the reality of it.
«Read the rest of this article»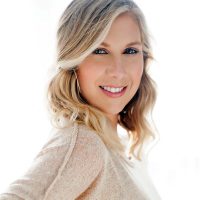 Clarksville, TN – Editor's Note: Today is part one of a three-part series, as told by Candace Baker, about her recent miscarriage and the joy, pain, and grief she has been through. She agreed to tell her story so that other's would find strength and comfort in knowing that they were not alone. Reader discretion is advised as some details about her experience are graphic and could be disturbing to some. Now, in her own words:
My husband and I have two amazing little boys. Our oldest is six and our youngest is four and they are absolutely the most hilarious, brilliant, and wonderful children. I say that with clearly no bias.
We have two big dogs who act as the food spillage cleanup crew and a ferret who proves that my husband and I shouldn't be allowed to go to a pet store without adult supervision.
«Read the rest of this article»