Topic: Texas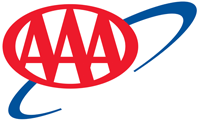 Tampa, FL – Pump prices rose in Florida last week as gas stations struggled to meet surging demand due to Hurricane Matthew. The Florida average is 6 cents higher than this time last week. Meanwhile, state averages are 2 cents less in Georgia and about the same as last week in Tennessee.
Some of the largest increases during the past week were 7 cents in Fort Myers, 8 cents in Miami, and 9 cents in West Palm Beach and Fort Lauderdale. Click here to view all state and metro gas prices averages.
«Read the rest of this article»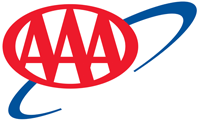 Tampa, FL – Pump prices have climbed higher as compared to the previous week, even though many states have switched over to winter blend gasoline and there remain abundant crude oil supplies.
The national average price for regular unleaded gasoline moved higher each of the past seven days reaching today's average of $2.22 per gallon. Today's average price is two cents more than one week ago and 1 cent more than one month ago.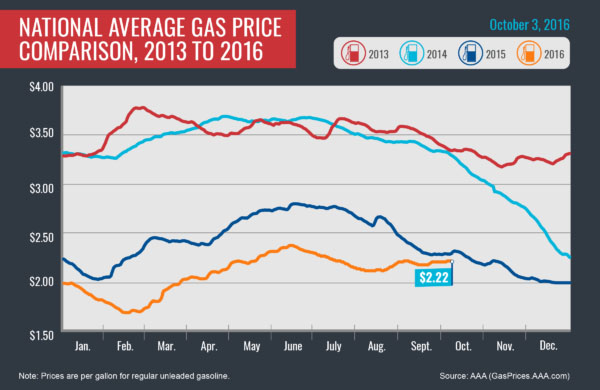 «Read the rest of this article»

Clarksville, TN – Through October 30th, 2016, the Planters Bank Peg Harvill Gallery of the Customs House Museum features light-hearted paintings by Nashville Tennessee artist Aaron Grayum.
Large works featuring circus characters within powdery blue and yellow background dance throughout the gallery walls, lacing a sense of nostalgia into the contemporary paintings.
«Read the rest of this article»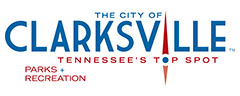 Clarksville, TN – Jennifer Byard, who has distinguished herself as a leader in positions with several city departments, has been named director of the Clarksville Department of Parks and Recreation, Clarksville Mayor Kim McMillan announced Friday.
Byard had been Assistant Director since January 2015 and served as interim director of the department after Director Mark Tummons resigned in July to take a position in Texas.
«Read the rest of this article»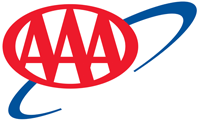 Tampa, FL – Florida motorists continue to enjoy daily discounts at the pump. Meanwhile, gas prices in Georgia and Tennessee are letting up after a leak in the Colonial Pipeline suppressed gasoline supplies in six states.  
During the 12-day shutdown to line 1, state average prices rose 28 cents in Georgia and 17 cents in Tennessee. Since restoring flow to Line 1 on Wednesday, state averages are 2 cents lower in Georgia and fractions of a penny less in Tennessee.
«Read the rest of this article»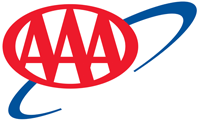 Tampa, FL – A pipeline leak has led to a major problem for motorists along the eastern United States. Georgia and Tennessee are among six states that have declared a state of emergency after a leak was detected along the Colonial Pipeline. Pump prices in these states are rising, while some stations have reportedly run out of gasoline. 
The Colonial Pipeline transports more than 100 million gallons of petroleum products like gasoline, diesel, and jet fuel a day, to markets between Houston and New York City.
«Read the rest of this article»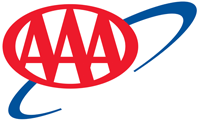 Knoxville, TN – The Colonial pipeline, supplying much of the East Coast running from Texas to New Jersey See Map Here, has been partially closed since September 9th when a leak was discovered in Alabama.
The company originally anticipated having the pipeline reopened by this weekend, but bad weather has delayed the fix. This partial closure has caused tighter supply for some southeast and Mid-Atlantic states.
«Read the rest of this article»
APSU Sports Information

Clarksville, TN – Austin Peay State University women's soccer team enters its final weekend of nonconference play, traveling for its inaugural meeting against TCU, 7:00pm, Friday, before hosting Chattanooga, 1:00pm, Sunday.
«Read the rest of this article»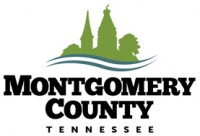 Montgomery County, TN – Congratulations to Woodlawn Volunteer Firefighter and Staff Sergeant James Munns for receiving a letter of commendation from the City of San Antonio Fire Department for his heroic efforts on August 11th while he was in Texas for military schooling.
According to the letter from San Antonio Fire Chief Charles Hood, "Munns took quick, skilled actions in treating a toddler for symptoms of potential heat exhaustion from being left alone in a hot car for an extended amount of time."
«Read the rest of this article»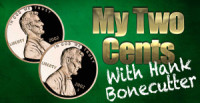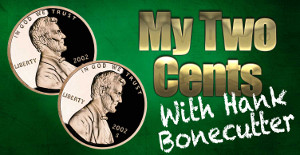 Clarksville, TN – If you know me, you know I've recently bought a motorcycle. Late last year I became the proud owner of a Harley-Davidson Street Glide Special.
IT. IS. AWESOME!
Now, if you're a biker, you know how I feel, if you're not, then don't wait any longer to answer the call of the open road. You only live once so don't put it off. If you've wanted it, go get it.  You won't regret it.
«Read the rest of this article»