Topic: Texas
Montgomery County, TN – The Clarksville-Montgomery County School System (CMCSS) has named four assistant principal positions and the Finance Director and the principal for the Middle College High School at Austin Peay State University (APSU).
«Read the rest of this article»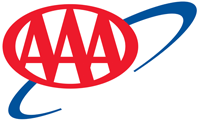 Tampa, FL – Declining slowly but steadily across the country, gas prices are pushing the national average down three cents on the week to $2.86.
Today's average is four cents cheaper than last month and the same price as one year ago. In fact, 25 states have gas price averages that are just a nickel or less expensive than this time last year.
«Read the rest of this article»

Clarksville, TN – On October 28th 1996, at 2:45pm, Clarksville Police Officers responded to 418 Peachers Mill Road Lot 45, Sunnydale Mobile Home Park, in connection to a deceased 23 year old female found inside identified as Crista Bramlitt.
There were obvious signs which pointed to her being a victim of a homicide and indicators of sexual assault. An autopsy revealed that the cause of death was suffocation.
«Read the rest of this article»

Clarksville, TN – Alec Woodard from Georgia will be joining the Governors next fall adding another talented player to the Austin Peay State University (APSU) men's basketball team backcourt.
The last time Woodard walked off the court, it was a Class AAA state champion for Morgan County (Georgia) High School, his second as a prep and fourth straight appearance in the state championship game.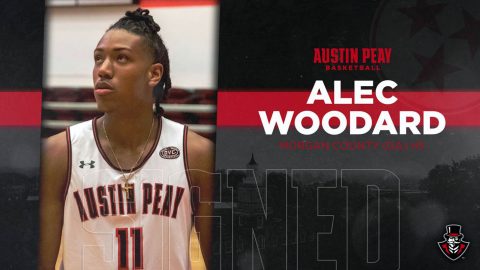 «Read the rest of this article»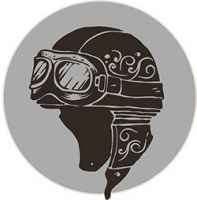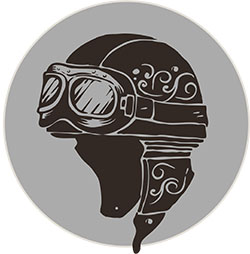 Clarksville, TN – Anybody who has ever crashed on a motorcycle is lucky to have "lived to tell the tale." The one thing I've learned about laying it down is the questions about "what happened" never go away.
"But I'm a good rider" we say. "I wasn't doing anything stupid" we say. The reality is just that "shit" happens. Both times I've laid a bike down, it was "pilot error." I simply was trying to do too much and lost control. Bottom line.
If you've ever been hit by another vehicle, or a deer, or simply something in the road, you have a clear cut explanation for your accident. Most of the time, there are questions. I second guessed myself for weeks about it.
«Read the rest of this article»
AAA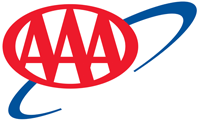 Tampa, FL – With only a penny increase on the week, the national gas price average saw the smallest one-week jump since mid-February. For the last eight weeks, weekly jumps ranged anywhere between a nickel and a nearly a quarter.
"On the week, 30 states saw pump price increases or decreases of three cents or less which helped keep the national average relatively steady, but motorists shouldn't get their hopes up just yet," said Jeanette Casselano, AAA spokesperson.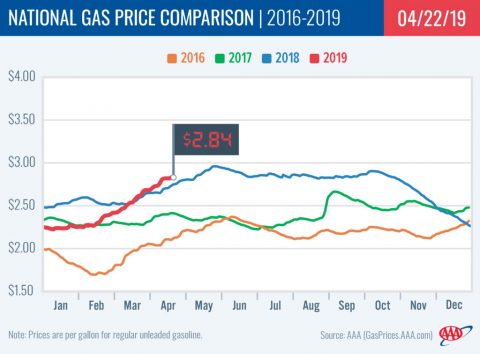 «Read the rest of this article»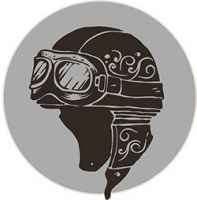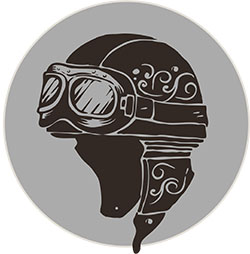 Clarksville, TN – The one recurring theme that runs through this blog is the people I meet. Since the first time I threw my legs over a motorcycle, people came into my life that I would have never met without it.
My recent trip to Texas was no different.
We started with 7 motorcycles and 8 people. From the starting point, I immediately met two veterans who were joining us. Once we reached our destination, I met two more, and our "group" was set.
I've been blessed to ride with, and become friends with, first responders, veterans, mothers, sisters, and businessmen. They don't want anything from me. They just want to ride.
«Read the rest of this article»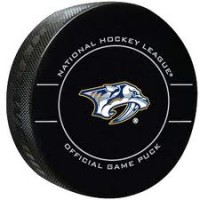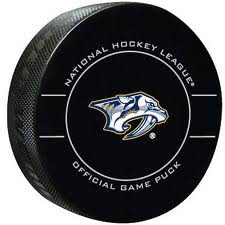 Dallas, TX – The Nashville Predators were dominated by the Dallas Stars tonight, 5-1. Every aspect of the Dallas attack was on point as the Stars evened the series 2-2.
The two teams head back to Nashville for a Saturday afternoon matinee at the Bridgestone Arena. Puck drop is at 2:00pm.
The Predators never knew what hit them as the Stars scored three goals within the first ten minutes of the game. Nashville didn't help their cause any with four penalties in the first period, putting Dallas on the power play.
«Read the rest of this article»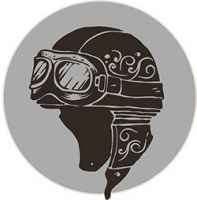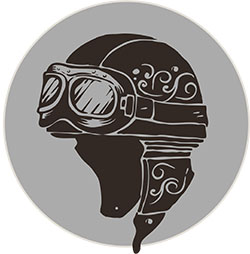 Kerrville, TX – I will always remember the first time I traveled to Texas on a motorcycle.
I was just starting my journey into this lifestyle and was SO excited to visit good friends, and ride the Texas hill country that I had heard so much about.
After making a couple of trips here, I hadn't been back for over a year, but that all changed this week.
I was asked to join a group of bikers to come ride the Texas hill country, so I jumped at the opportunity.
One of our main objectives was to ride the "Twisted Sisters." During my previous trips here, I had NO idea about the names of any notable motorcycle routes, I just followed my friends wherever they took me and it was amazing!
«Read the rest of this article»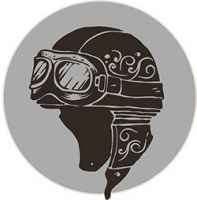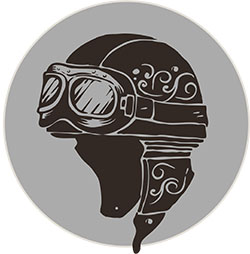 Kerrville, TX – Last month I was invited to travel with a few other bikers to Texas. I've ridden in Texas and it's some of the best riding I've ever experienced.
Eight of us took off from Clarksville early Friday morning. We made the halfway point in Texarkana, Texas by late afternoon.
After a quick meal, we all retired to our rooms for some much needed rest and relaxation. Tomorrow was going to be another long day in the saddle.
We had a slight delay in Little Rock as we worked our way through stop and go traffic due to, ironically, a motorcycle accident. Other than that, we had a good ride and we were safe and sound.
«Read the rest of this article»