Topic: Texas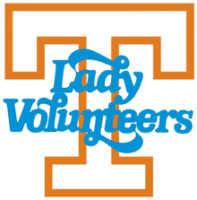 Knoxville, TN – The Tennessee Lady Vols, the #1 seed in the Louisville Regional, has advanced to the 2014 NCAA Women's Basketball Championship, and will host Maryland on Sunday afternoon.
Tip-off is set for noon in the KFC Yum! Center in Louisville Kentucky.
This is Tennessee's fifth-straight and 32nd overall NCAA Sweet 16 appearance, and the third year in a row for Maryland.
«Read the rest of this article»
APSU Sports Information

Clarksville, TN – The most decorated soccer players in Austin Peay State University history will take their talents to the next level.
Tatiana and Natalia Ariza have signed contracts with the Houston Aces of the Women's Premier Soccer League, the 2013 runners-up in the 11-conference league. With classes still in session, the duo will join the team on weekends when the preseason commences at March's end before joining the squad full-time upon graduation.
«Read the rest of this article»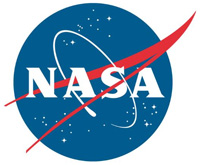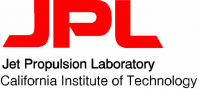 Washington, DC – New analyses of NASA airborne radar data collected in 2012 reveal the radar detected indications of a huge sinkhole before it collapsed and forced evacuations near Bayou Corne, La., that year.
The findings suggest such radar data, if collected routinely from airborne systems or satellites, could at least in some cases foresee sinkholes before they happen, decreasing danger to people and property.
«Read the rest of this article»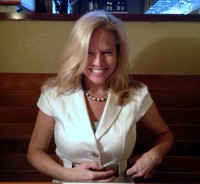 Nashville, TN – An Open Love Letter to Lyle Lovett…
Sandee Gertz
Dear Lyle,
First off, I want to apologize for never really knowing you for the last 20 years.  I'm sorry about seeing your image way back in the 80's and only associating it with the man who married Julia Roberts.  All I could think of at the time was "that hair!"  I didn't understand the marriage—or the music—but that was because, sadly, I had never given it a try. (The music that is.)
«Read the rest of this article»
APSU Sports Information

Waco, TX - Austin Peay State University's baseball team had few answers in a 15-1 non-conference loss to Baylor, Saturday, at Baylor Ballpark.
Austin Peay (1-5) had limited scoring opportunities during the contest, placing a runner in scoring position in just the third and seventh innings.
«Read the rest of this article»
Austin Peay Sports Information

Waco, TX - Shortstop Logan Gray had two hits, including a two-run double, but it wasn't enough as Austin Peay State University's baseball team fell 5-2 to Baylor, Friday night, at Baylor Ballpark.
«Read the rest of this article»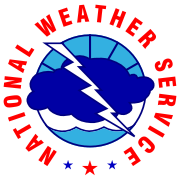 Montgomery County, TN – The National Weather Service has issued a Tornado Watch for the Clarksville Montgomery County Area. A Tornado watch 11 is in effect until 9:00pm CT.
The Tornado Watch is in effect for the following Tennessee counties: Benton County, Carroll County, Chester County, Crockett County, Decatur County, Dickson County, Dyer County, Fayette County, Gibson County, Hardeman County, Hardin County, Haywood County, Henderson County, Henry County, Hickman County, Houston County, Humphreys County, Lake County, Lauderdale County, Lewis County, Madison County, McNairy County, Montgomery County, Obion County, Perry County, Shelby County, Stewart County, Tipton County, Wayne County, and Weakley County. «Read the rest of this article»
Written by Sgt. Leejay Lockhart
101st Sustainment Brigade, 101st Airborne Division (AA) Public Affairs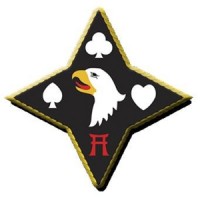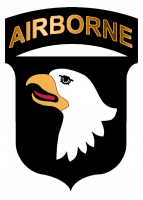 Fort Campbell, KY – Soldiers from the 2nd Battalion, 44th Air Defense Artillery Regiment, 101st Sustainment Brigade, 101st Airborne Division (Air Assault), cased their battalion colors in a ceremony January 10th, 2014, at Fort Campbell, KY The color casing ceremony symbolizes a unit is ready for movement and it serves as a prelude to deployment.
The unit held the ceremony in the Lozada Physical Fitness Center on Fort Campbell. During the ceremony 2-44th ADA's command team of Lt. Col. Timothy Shaffer and Command Sgt. Maj. Michael Brown furled the battalion colors, then sheathed them in a case.
«Read the rest of this article»
Hankook Tire Company Ltd in Montgomery County Tops the Jobs list in Tennessee with 1,800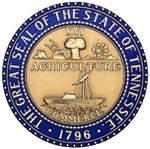 Nashville, TN – Tennessee is the "2013 State of the Year," according to Business Facilities magazine, a national economic development publication.
Tennessee's top five economic development projects created a total of 6,900 jobs, $3.2 billion in capital investment and included seven expansions and three new recruitments. The magazine picked the state after evaluating the top five projects for the number of jobs created and amount of capital invested from October 1st, 2012 through October 31st, 2013. «Read the rest of this article»
Final Team rosters unveiled January 29th
Chicago, IL – McDonald's has announced its list of high school seniors who have been nominated for the 2014 McDonald's All American Games, taking place on April 2nd at Chicago's United Center.
From Clarksville Tennessee, Kenwood High School's Daniel Norl has been nominated. Norl scored 19 points on Friday, January 10th, 2014 to help Kenwood to a 54-31 win over Rossview High Hawks to stay undefeated. On December 13th, 2013 he scored 26 points to help Kenwood beat West Creek High School 70-48.
Also nominated from the area is Rachel Bell from Creek Wood High School in Cumberland Furnace, TN. «Read the rest of this article»