Topic: Texas
#4/5 Tennessee (4-0) vs. #NR/RV UAlbany (4-0)
Friday, November 27th, 2016 | 12:01pm ET (11:01am CT)
Knoxville, TN | Thompson-Boling Arena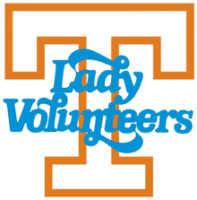 Knoxville, TN – The #4/5 Tennessee Lady Vols (4-0) begin a stretch of three games in six days, when UAlbany (4-0) visits Thompson-Boling Arena on Friday. Tipoff is slated for noon, and the game will be broadcast online on SECN+.
Courtney Lyle (PxP) and VFL Steve Hamer (Analyst) will describe the action on the SECN+/WatchESPN online broadcast. Fans can hear the Lady Vol Network broadcast on stations across the state as well as via a live stream worldwide with Mickey Dearstone calling the action.
Tickets for the game can be purchased online via www.UTTIX.com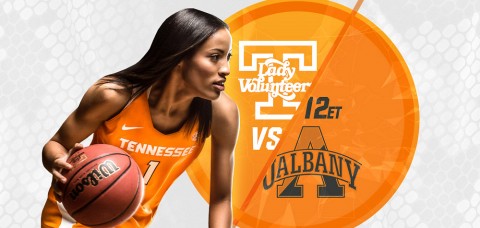 «Read the rest of this article»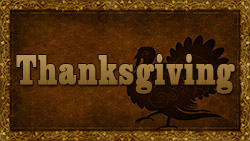 Clarksville, TN – Thanks is given often in joyful celebration and sometimes in solemn, even prayerful, ceremony. People have given thanks for many reasons throughout history.
The United States, over hundreds of years, has come to observe a national holiday for giving thanks.
It is a time to celebrate family and friends, the arrival of crisp fall weather, the turning of the leaves, football, turkey, cornbread dressing and pumpkin pie.
«Read the rest of this article»
Written by Sgt. Elizabeth Peña
Joint Task Force 136th (Maneuver Enhancement Brigade)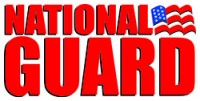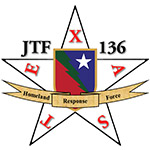 Fort Campbell, KY – Texas Guardsmen from the 136th Maneuver Enhancement Brigade, based out of Round Rock, Texas, exercised their combat readiness skills during a three-week Warfighter at Fort Campbell, Kentucky, just in time to get home for Thanksgiving.
The 136th MEB went to Fort Campbell November 5th-22nd in support of the 101st Airborne Division (Air Assault) for the real-time scenario spanning three fictional countries in the Middle East. The purpose of Warfighter is to test a unit's battle skills and ensure it is fit for overseas combat.
"This is our available year, so generally that is when you are going to see a brigade assigned to a warfighter exercise," said Col. Scott Mac Leod, commander of the 136th MEB. "It's part of the [Army Force Generation] cycle, which means, theoretically, that if an overseas contingency requirement occurred, it's possible that the 136th MEB could be assigned to deploy in support of that assignment."
«Read the rest of this article»
UT Lady Vols vs. Chattanooga Mocs
Monday, November 23rd, 2015 | 7:00pm CT
Knoxville, TN | Thompson-Boling Arena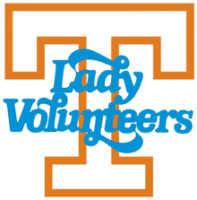 Knoxville, TN – The #4/5 Lady Vols (3-0) play their first of three games this week, as #24/RV Chattanooga (3-1) visits Thompson-Boling Arena on Monday. Tipoff is slated for 7:00pm, and the game will be broadcast online on SECN+.
The Mocs enter on the heels of a 67-63 upset victory over #4/5 UT a year ago in Chattanooga. While there was that excitement for UTC, the Mocs also saw their season end at Thompson-Boling Arena last year, falling to Pittsburgh in the NCAA First Round, 51-40.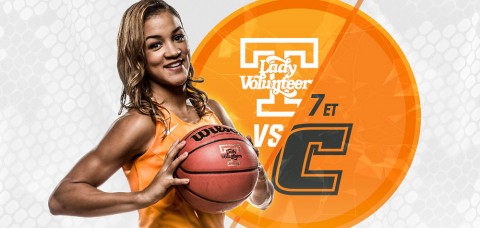 «Read the rest of this article»
Eight State Police or Highway Patrol Agencies across U.S. to Increase Patrols on I-40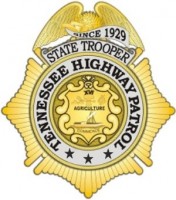 Nashville, TN – Tennessee Highway Patrol Colonel Tracy Trott on Friday announced the third annual "Interstate 40 Challenge: The Drive to Zero Fatalities" traffic safety initiative scheduled for the Thanksgiving holiday period. The announcement was held at the Carillon Pillars located within the Bicentennial Mall in Nashville.
Colonel Trott was joined by Tennessee Department of Safety and Homeland Security Commissioner Bill Gibbons, Tennessee Department of Transportation Commissioner John Schroer, Governor's Highway Safety Office Director Kendell Poole.
«Read the rest of this article»
Fast-casual sandwich chain to debut in Clarksville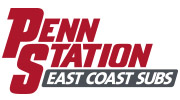 Clarksville, TN – Penn Station East Coast Subs, the fast-casual restaurant known for its fresh grilled, made-to-order sub sandwiches, hand-squeezed lemonade and fresh-cut fries, will open its first location in Clarksville next month at 110 Needmore Road.
Cincinnati-based Penn Station East Coast Subs features grilled sub sandwiches – including the chain's renowned Philadelphia cheesesteak sandwich – and cold deli sandwiches made to order with high-quality ingredients on hearth-baked bread.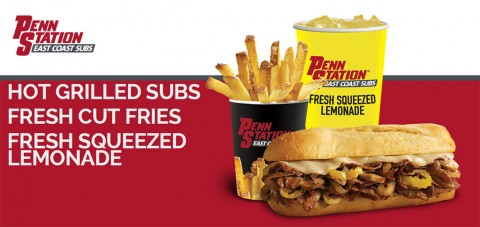 «Read the rest of this article»
APSU Art Exhibit

Clarksville, TN – The Austin Peay State University Trahern Gallery, with support from the APSU Center of Excellence for the Creative Arts and the APSU Department of Art and Design, is bringing "Traces: A Fragrant Installation," by Stephen Watson, to Clarksville this autumn.
The exhibit, which is free and open to the public, is now open and runs through November 18th.
«Read the rest of this article»
Enjoy Free Admission to the Zoo Courtesy of Cigna-HealthSpring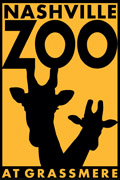 Nashville, TN – Older adults are invited to enjoy free admission at Nashville Zoo courtesy of Cigna-HealthSpring, Wednesday, October 7th. Adults ages 65 and older will receive a complimentary Zoo admission, parking validation and a $5.00 concessions voucher.
Senior Day activities will take place throughout the Zoo from 9:00am to 4:00pm. The young and young-at-heart can enjoy special keeper talks, rides on the Wild Animal Carousel and interactive encounters with outreach animals along the Zoo paths. Additionally, Cigna-HealthSpring and several of its local partners will be on hand at the centrally-located Jungle Terrace area to provide educational materials, offer wellness information and answer questions.
«Read the rest of this article»
APSU Sports Information

Tulsa, OK – Juniors Aaron Jumonville and Manuel Montenegro, of Austin Peay State University men's tennis team, fell in the prequalifying and consolation stages at the Saint Francis ITA Men's All-American Championships this weekend.
«Read the rest of this article»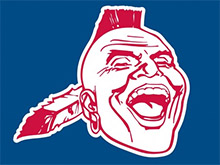 Clarksville, TN – As far back as I can remember, the Braves were fine. Nearly always good, occasionally great. Sure, there was that 2008 team that was underachieving and unfortunate and doesn't bear any measure of discussion. But from the time I started paying attention to baseball, I could nearly always count on Atlanta being involved in meaningful games in August and September.
So 2015 will be slightly different.
«Read the rest of this article»