Topic: Thanksgiving Holiday
Video by Staff Sgt. John Briggs
3rd Brigade Combat Team, 101st Airborne Division (AA) Public Affairs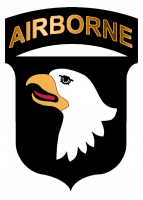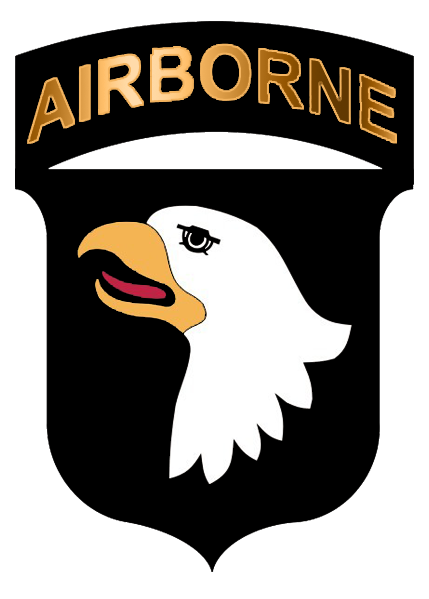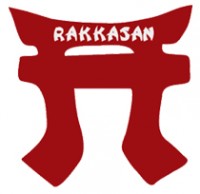 Forward Operating Base Salerno, Afghanistan – COL R.J. Lillibridge and CSM Eric Crabtree of the 3rd Brigade Combat Team, 101st Airborne Division (AASLT) from Fort Campbell KY give their thanks to the Rakkasan families and friends during the Thanksgiving holiday.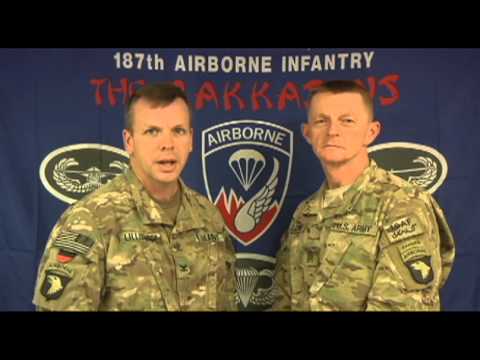 Video by Sgt. Bradley Parrish
4th Brigade Combat Team, 101st Airborne Division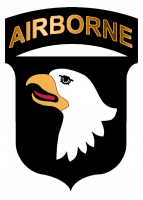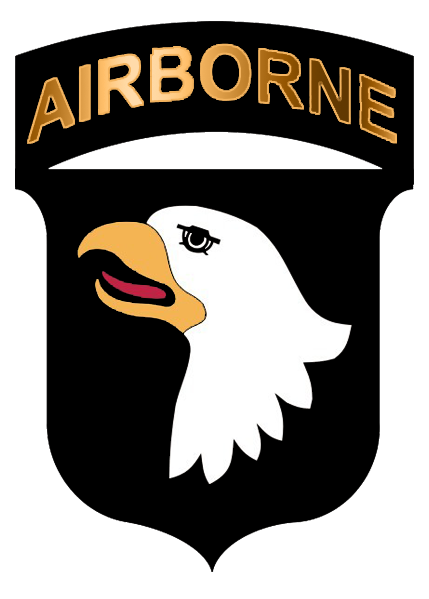 Fort Campbell, KY – U.S. Soldiers from the 4th Brigade Combat Team, 101st Airborne Division spent the afternoon enjoying a Thanksgiving meal served by Officers and Noncommisioned Officers from the 4th Brigade Combat Team, as well as the 101st Airborne Division Command Group, November 20th, 2012, at Fort Campbell, KY.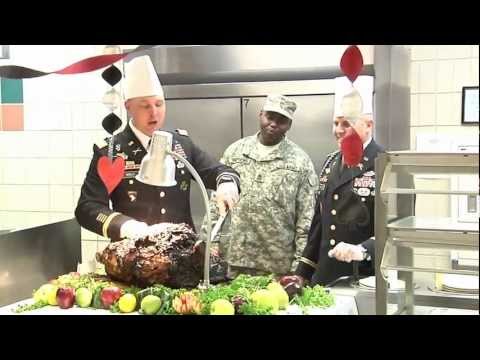 Practice Safe Food Handling when Cooking and Dining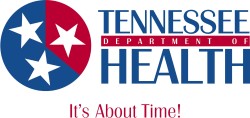 Nashville, TN – At this time of year special foods and favorite family recipes often hold a place of honor at holiday celebrations. In addition to enjoying these foods in moderation, be careful to safeguard your family's food memories from an unpleasant or serious bout with food-borne illness.
The Tennessee Department of Health urges all Tennesseans to practice safe food handling by taking precautions while preparing, packing, transporting and storing food to keep meals safe and healthy.
«Read the rest of this article»
Clarksville, TN – Clarksville Mayor Kim McMillan is reminding everyone that all City of Clarksville offices will be closed on Thursday and Friday, November 22nd and 23rd, 2012, for the Thanksgiving holiday.
Clarksville City offices will reopen on Monday, November 26th, 2012 for regularly scheduled business hours.
Tennessee State Troopers Will Strictly Enforce No Refusal Law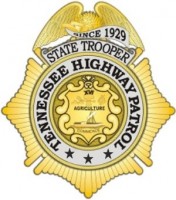 Nashville, TN – Tennessee Department of Safety and Homeland Security Commissioner Bill Gibbons and the Tennessee Highway Patrol's Colonel Tracy Trott are reminding citizens to expect a "No Refusal" and high-visibility, safe driving enforcement campaign during the 2012 Thanksgiving Holiday period. The "No Refusal" enforcement will begin at 6:00pm, Wednesday, November 21st and end at midnight, Sunday, November 25th.
The "No Refusal" law allows law enforcement officials to seek search warrants for blood samples in cases involving suspected impaired drivers. The goal is to deter impaired driving and reduce fatal crashes on Tennessee roadways.  The Thanksgiving Holiday marks the third "No Refusal" enforcement effort, following campaigns over the Fourth of July and Labor Day holiday periods.
«Read the rest of this article»
TDOT Halts All Lane Closure Activity for Busy Holiday Travel Period

Nashville, TN – Thanksgiving travelers will enjoy a smooth drive through Tennessee again this year during this busy travel holiday. The Tennessee Department of Transportation (TDOT) will halt all lane closure activity on interstates and state highways in anticipation of higher traffic volumes across the state.
All construction related lane closures will be stopped beginning at noon on Wednesday, November 21st until 6:00am Monday, November 26th. «Read the rest of this article»
Enjoy Food, Friends and Family for a Traditional Holiday Meal at Eight State Parks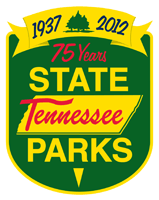 Nashville, TN – Spend less time in the kitchen and more time with friends and family, while surrounding yourself with Tennessee's natural wonders during this season of thanksgiving.
Once again, Tennessee State Park officials are pleased to announce that all eight state park restaurants will be open Thursday, November 22nd, serving their annual Thanksgiving Day feast.
Thanksgiving turkey and all the traditional trimmings, along with an assortment of desserts, will be available beginning at 11:00am until closing at state park restaurants across Tennessee. «Read the rest of this article»
The 104th meeting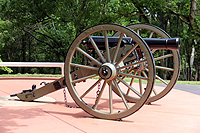 Clarksville, TN – The next meeting of the Clarksville (TN) Civil War Roundtable will be on Wednesday, November 14th, 2012 at the Bone & Joint Center, 980 Professional Park Drive, right across the street from Gateway Hospital. This is just off Dunlop Lane and Holiday Drive and only a few minutes east of Governor's Square mall. The meeting begins at 7:00pm and is always open to the public.  Members please bring a friend or two – new recruits are always welcomed.
This is a special meeting night one week earlier than normal due to the Thanksgiving holiday the following week.
The meetings topic is "Sam Watkins and his Memoir, Co. AYTCH, 1ST Tennessee Infantry" «Read the rest of this article»


Clarksville, TN – The City of Clarksville's three community centers will adjust their hours of operation this November to accommodate students in the Clarksville-Montgomery County School System and their holiday schedule.
The Kleeman, Crow and Burt-Cobb Centers will be open from 10:00am to 7:00pm Tuesday, November 6th and Monday, November 12th as students will be out of school for Election Day and Veterans Day. «Read the rest of this article»
APSU Sports: Austin Peay Women's Basketball

Clarksville, TN – Thirteen home contests, including a visit from Big East member Louisville, highlight the 2012-13 Austin Peay State University women's basketball schedule released by head coach Carrie Daniels, Tuesday.
Austin Peay will face seven teams that played in the 2012 postseason, including Louisville and Vanderbilt which both reached the NCAA Tournament's second round. In addition, the Lady Govs will square off against five teams that posted 20-plus wins last season.
«Read the rest of this article»