Topic: Thanksgiving

Clarksville, TN – According to CDE Lightband, current residential bills increased on average by about 30 percent from the previous billing period due to the colder weather Clarksville experienced beginning around Thanksgiving.
Based on National Weather Service statistics maintained by CDE Lightband, December was about 26 percent colder than November. The last week of November and the month of December also saw several morning temperatures in the teens. «Read the rest of this article»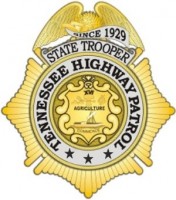 Nashville, TN – Colonel Tracy Trott announced today that the Tennessee Highway Patrol (THP) has partnered with Mothers Against Drunk Driving (MADD) to help raise awareness about the importance of designating a non-drinking driver during holiday celebrations.
Colonel Trott was joined by representatives from MADD to announce the patrol's participation in the "Tie One On For Safety" red ribbon campaign, which is the organization's signature nationwide public awareness program.
«Read the rest of this article»
Austin Peay Lady Govs vs. Xavier Musketeers
Saturday, December 7th, 2013 | 6:00pm (CT)
Cincinnati, Ohio | Cintas Center (10,250)

Clarksville, TN - Austin Peay returns to the road for the first time in more than three weeks when it travels north for a now 6:00pm (CT), Saturday contest against Xavier at the Cintas Center. The start time for Saturday's contest was recently pushed back due to a facility conflict.
«Read the rest of this article»
Written by Sgt. Duncan Brennan
101st Combat Aviation Brigade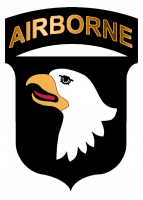 Fort Campbell, KY – Soldiers from 101st Combat Aviation Brigade, 101st Airborne Division (Air Assault) held their Thanksgiving meal at the Son Cafe dining facility on Fort Campbell, KY, November 26th, 2013.
The meal included all of the traditional items and was served to the soldiers by commanders, senior officers and noncommissioned officers.
«Read the rest of this article»
Austin Peay Lady Govs vs. Central Arkansas Sugar Bears
Saturday, November 23rd, 2013 | 7:00pm CT
Clarksville, TN | Winfield Dunn Center (7,257)

Clarksville, TN - For the first time since 1999, Austin Peay women's basketball team will play a home game during the Thanksgiving Break when it hosts Central Arkansas in a 7:00pm, Saturday contest at the Dunn Center.
«Read the rest of this article»
Written by Sgt. Sinthia Rosario
101st Sustainment Brigade, 101st Airborne Division (AA) Public Affairs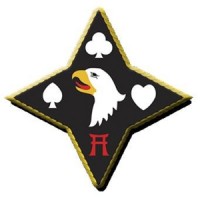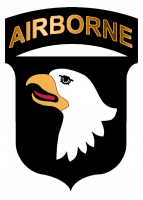 Bagram Airfield, Afghanistan – Thanksgiving Day is a time to be thankful and traditionally family and friends come together to enjoy a lavish meal.
For soldiers with Task Force Lifeliner, currently deployed to Afghanistan, a Thanksgiving meal brings a little comfort from home as it gives them a chance to sit down and enjoy a meal with their comrades.
«Read the rest of this article»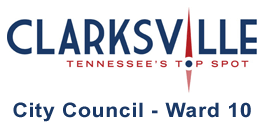 Clarksville, TN – My family and I want to wish each of you a very safe and Happy Thanksgiving!
Please remember that many families will sit down to a Thanksgiving table that may have an empty chair due to a loved one keeping watch over our nation's security or overseas in active combat zones.
«Read the rest of this article»
Clarksville, TN – As we all learned in elementary school, Thanksgiving is a celebration and a time for giving thanks for the blessings we have received and the obstacles we have overcome.
The first Thanksgiving feasts, we are told, were shared between the colonists and the Native Americans who had helped them survive. Indeed, those early celebrations recognized, at least in part, that without the natives, the settlers may not have survived.
«Read the rest of this article»
Clarksville, TN – Throughout history, people have given thanks for many reasons. Thanks is given often in joyful celebration and sometimes in solemn, even prayerful, ceremony.
The United States, over hundreds of years, has come to observe a national holiday for giving thanks.
It is a time to celebrate family and friends, the arrival of crisp fall weather, the turning of the leaves, football, turkey, cornbread dressing and pumpkin pie. «Read the rest of this article»

Clarksville, TN – After a day of eating Turkey on Thanksgiving, most people are watching football or taking a nap. Others though, begin to plan their evenings shopping. Black Friday is always one of the largest retail days of the years with store after store competing to offer the biggest deals to lure the shoppers inside.
Each year it seems, stores have been opening earlier and earlier. This year is no exception. Some stores are opening Thanksgiving day at 8:00pm. Below is a list of some of the stores, their opening times and some of the specials they will be having. «Read the rest of this article»