Topic: Thanksgiving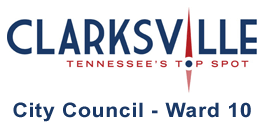 Clarksville, TN – My family and I want to wish each of you a very safe and Happy Thanksgiving!
Please remember that many families will sit down to a Thanksgiving table that may have an empty chair due to a loved one keeping watch over our nation's security or overseas in active combat zones.
«Read the rest of this article»
Clarksville, TN – As we all learned in elementary school, Thanksgiving is a celebration and a time for giving thanks for the blessings we have received and the obstacles we have overcome.
The first Thanksgiving feasts, we are told, were shared between the colonists and the Native Americans who had helped them survive. Indeed, those early celebrations recognized, at least in part, that without the natives, the settlers may not have survived.
«Read the rest of this article»
Clarksville, TN – Throughout history, people have given thanks for many reasons. Thanks is given often in joyful celebration and sometimes in solemn, even prayerful, ceremony.
The United States, over hundreds of years, has come to observe a national holiday for giving thanks.
It is a time to celebrate family and friends, the arrival of crisp fall weather, the turning of the leaves, football, turkey, cornbread dressing and pumpkin pie. «Read the rest of this article»

Clarksville, TN – After a day of eating Turkey on Thanksgiving, most people are watching football or taking a nap. Others though, begin to plan their evenings shopping. Black Friday is always one of the largest retail days of the years with store after store competing to offer the biggest deals to lure the shoppers inside.
Each year it seems, stores have been opening earlier and earlier. This year is no exception. Some stores are opening Thanksgiving day at 8:00pm. Below is a list of some of the stores, their opening times and some of the specials they will be having. «Read the rest of this article»

Nashville, TN – First there was "Black Friday," the day after Thanksgiving, when the holiday shopping season officially begins and retail store ledgers typically go from red ink to black. More recently, the Saturday after Thanksgiving has been dubbed "Small Business Saturday" to remind shoppers to include local businesses in their search for perfect presents.
This year, Small Business Saturday is November 30th. For those who like to live local, this is a great time to remember that it's also possible to give local by choosing farm direct and locally made gifts.
«Read the rest of this article»
Clarksville City Council Executive Session Rescheduled
Clarksville, TN – Clarksville Mayor Kim McMillan is reminding everyone that City of Clarksville offices will be closed for the Thanksgiving holiday on November 28th and 29th, 2013. «Read the rest of this article»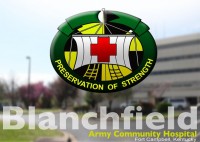 Fort Campbell, KY – In honor of the national observance of Thanksgiving, Blanchfield Army Community Hospital (BACH) personnel will observe the federal holiday Thursday, November 28th and the associated Day of No Scheduled Activities (DONSA) Friday, November 29th.
All clinics and pharmacies will be closed Thanksgiving Day and Friday, November 29th, except for the Town Center Pharmacy, which will be open Friday, November 29th from 8:00am to 5:00pm and also open normal business hours Saturday, December 1st from 8:00am to 5:00pm. «Read the rest of this article»

Clarksville, TN – To coincide with Small Business Saturday this year, the Roxy Regional Theatre will extend regular box office hours to be open the Saturday after Thanksgiving, November 30th, from 9:00am to 5:00pm.
Small Business Saturday, originally conceived in 2010 by American Express, encourages holiday shoppers to patronize brick and mortar businesses that are small and local. The Roxy is encouraging patrons to support downtown shops and restaurants this day as a way to give back to small businesses in Historic Downtown Clarksville.
«Read the rest of this article»
Practice Safe Food Handling when Cooking and Dining on Thanksgiving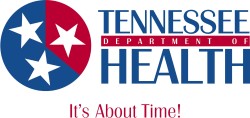 Nashville, TN – Special foods and favorite family recipes are a treasured part of many Thanksgiving celebrations.
In addition to enjoying these foods in moderation, the Tennessee Department of Health urges all Tennesseans to practice safe food handling while preparing, transporting and storing food to protect family and friends from food-borne illness.
«Read the rest of this article»

Nashville, TN – Thanksgiving travelers will enjoy a smooth drive through Tennessee again this year during this busy travel holiday. The Tennessee Department of Transportation (TDOT) will halt all lane closure activity on interstates and state highways in anticipation of higher traffic volumes across the state.
All construction related lane closures will be stopped beginning at 6:00am on Wednesday, November 27th until 6:00am Monday, December 2nd.
«Read the rest of this article»