Topic: Thanksgiving

Clarksville, TN – After a day of eating Turkey on Thanksgiving, most people are watching football or taking a nap. Others though, begin to plan their evenings shopping. Black Friday is always one of the largest retail days of the years with store after store competing to offer the biggest deals to lure the shoppers inside.
Each year it seems, stores have been opening earlier and earlier. This year is no exception. Some stores are opening Thanksgiving day at 8:00pm. Below is a list of some of the stores, their opening times and some of the specials they will be having. «Read the rest of this article»
Written by Joshua Love
Tennessee Titans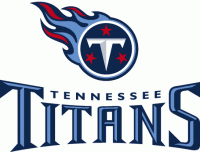 Nashville, TN – Tennessee Titans record-setting, All-Pro running back, Chris Johnson and The Chris Johnson 28 Foundation partnered with The Playmakers Foundation for a special Thanksgiving turkey giveaway on Tuesday outside LP Field.
While this was the first year Johnson's foundation has hosted this event in the Nashville area, the foundation previously hosted the "Gobble, Gobble" turkey giveaway in Orlando, FL, where Johnson still refers to as home. One hundred local families in need were provided with turkeys. «Read the rest of this article»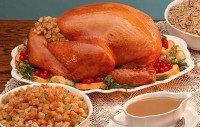 Clarksville, TN – On Thanksgiving Day, most of us will be gathering with friends and family members to enjoy the traditional holiday meal together. For those who do not wish to cook, the options are somewhat limited as most of the restaurants in town will be closed.
The following sit down restaurants are going to be open on Thanksgiving Day: «Read the rest of this article»
Written by Guy Webster and D.C. Agle
NASA's Jet Propulsion Laboratory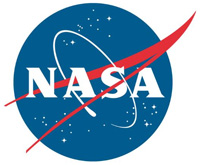 Pasadena, CA – NASA's Mars rover Curiosity completed a touch-and-go inspection of one rock on Sunday, November 18th, then pivoted and, on the same day, drove toward a Thanksgiving overlook location.
Last week, Curiosity drove for the first time after spending several weeks in soil-scooping activities at one location. On Friday, November 16th, the rover drove 6.2 feet (1.9 meters) to get within arm's reach of a rock called "Rocknest 3."
«Read the rest of this article»

Clarksville, TN – On Friday, November 23rd, from 10:00am- 4:00pm, gather up your friends and family the day after Thanksgiving and bring them to the Customs House Museum and Cultural Center to explore their new exhibits and watch the model trains that will be running.
«Read the rest of this article»
Limited Services during Day of No Scheduled Activity (DONSA)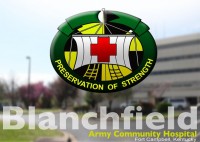 Fort Campbell, KY – In honor of the national observance of Thanksgiving, Blanchfield Army Community Hospital (BACH) personnel will observe the federal holiday Thursday, November 22nd, therefore all clinics and pharmacies will be closed.
The Emergency Centers and Urgent Care Clinic will remain open to provide acute and emergency medical care. «Read the rest of this article»
Tennessee Department of Health Shares Healthy Holiday Cooking, Eating Tips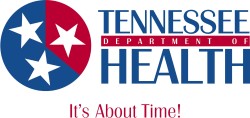 Nashville, TN – If your Thanksgiving plans include lifting weights for 10 hours or going for a seven-hour run after dinner, enjoy your meal without worries. That's how much activity it takes to burn the 4,000 calories many will consume as they work their way through turkey with all the trimmings.
But if you plan to linger around the table and take a nap or spend time on the sofa after eating, your future might hold glucose meters and insulin injections, both part of life for Tennessee's growing number of individuals with diabetes. While blood sugar testing and shots may not seem too difficult to handle, blindness, kidney failure and loss of limbs are the serious consequences for some who develop diabetes. «Read the rest of this article»

Clarksville, TN – The weekly Clarksville Parks and Recreation Department Recreation Report provides Clarksvillians with a glimpse at the activities and events that are available from the Parks and Recreation Department for them to enjoy together as a family.
This weeks highlights include:
Aqua Zumba instructor wanted
School is out, come play!
Diabetes Awareness Expo
Young Champions Cheerleading
Christmas on the Cumberland Activities Scheduled
Heritage Park Skatepark temporarily closed
«Read the rest of this article»

Nashville, TN – One of Tennessee's traditions is the annual opening of gun season for deer which falls on the Saturday before Thanksgiving. The 2012 season opens November 17th.
For the second year, sportsmen will find one continuous season that will continue through January 6th, 2013 The continuous season replaced the previously two segmented hunting seasons that were in place prior to last year. «Read the rest of this article»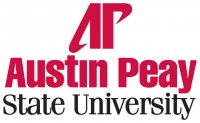 Clarksville, TN – Every November, on the Tuesday before Thanksgiving, the Austin Peay State University Department of Languages and Literature hosts a benefit reading that not only celebrates the written word, but also raises public awareness of hunger in the local community.
This year, the tradition continues with the 18th Annual Bread and Words reading on November 20th in the APSU Morgan University Center Ballroom. «Read the rest of this article»