Topic: Thanksgiving

Clarksville, TN – The Roxy regional Theatre is currently staging the production of Louisa May Alcott's classic Little women. These books have been a childhood favorite for generations of little girls. As the Roxy regional Theatre's first release for the show states Louisa May Alcott's acclaimed story of love and family stands the test of time.
The Musical brings together the best from the books along with the talented cast of actresses and actors put together by the Roxy. The cast is outstanding the cast is simply outstanding!
«Read the rest of this article»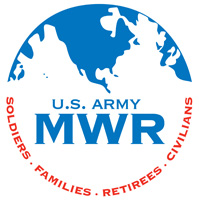 Fort Campbell, KY – The Child, Youth and School Services (CYSS) Middle School and Teen Program will hold their annual Holiday Family Feast at Taylor Youth Center (TYC) on Saturday, November 22nd.
Family activities start at 2:00pm with dinner starting at 5:30pm. This free Thanksgiving feast is open to the community. Taylor Youth Center is located at 80 Texas Avenue, Fort Campbell, KY.
For more information about the Holiday Family Feast, please call Taylor Youth Center at 270.798.6343.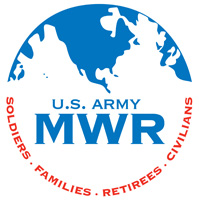 Fort Campbell, KY – There's no reason to sit around the barracks on Thanksgiving, Christmas and New Year's Day.  The Zone is open normal hours on all holidays!  We know you want someplace fun to go spend the day, hang out with friends, maybe grab a bite to eat and we're here for you.
Holiday activities at The Zone are sponsored by USAA (Title Sponsor) and University of Phoenix – Military Division (Premier Sponsor).  Sponsorship does not imply Army endorsement.  See AR 215-1, para. 11-8d. «Read the rest of this article»

Nashville, TN – The 2014 muzzleloader/archery season for deer opened in Tennessee on Saturday, November 8th and continues through Friday, November 21st in all three of Tennessee's deer hunting units, according to the Tennessee Wildlife Resources Agency.
The opening of muzzleloader season in the state has a permanent opening date of the third Saturday before Thanksgiving.
Muzzleloading firearms are defined as those firearms which are incapable of being loaded from the breech. «Read the rest of this article»

Clarksville, TN – Originally published at the turn of the nineteenth century, Louisa May Alcott's acclaimed story of love and family stands the test of time. This fall, the Roxy Regional Theatre presents a new version of this enduring American classic with "Little Women: The Musical", November 7th – November 29th.
Based on Alcott's own life and originally starring Sutton Foster and Maureen McGovern in the Broadway production, "Little Women" follows the adventures of sisters Jo (Allie McCaw), Meg (Elena Pascullo), Beth (Laura Donnelly) and Amy March (Corinne Bupp) and their experiences growing up in Civil War America.
«Read the rest of this article»
The best times to shop and save

Yonkers, NY – Time is money, and sometimes shopping at specific times can lead to big savings. The November 2014 issue of ShopSmart, from Consumer Reports, uncovers the best times to look for and score bargains throughout the holiday season.
"Whether shoppers are looking for gift cards, groceries, or winter clothes, we wanted to discover the times where they would be most likely to get a great deal," said Lisa Lee Freeman, editor-in-chief of ShopSmart. "The holidays can be an expensive time, and it's important to look for little ways to save." «Read the rest of this article»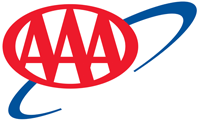 Tampa, FL – Maintenance season at refineries along the Gulf Coast caused gas prices to spike in the southeastern U.S. last week. Prices reportedly climbed 10 cents overnight Wednesday at some gas stations in Florida, but the overall state average did not change as dramatically.
Compared to last week, the current average price for a gallon of regular unleaded is 2 cents more in Florida, but prices are already beginning to fall again. «Read the rest of this article»
Consumers Paid the Cheapest September Gas Prices in Four Years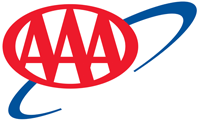 Tampa, FL – Drivers across the United States paid the lowest September gas prices since 2010. The national average was $3.39 per gallon, which was about 13 cents less than last year and 44 cents cheaper than 2012.
Throughout September, Florida gas prices averaged $3.32, which was 14 cents cheaper than last year, and 46 cents less expensive than 2012. In Georgia, the average price was also $3.32, which was 7 cents cheaper than last year and 43 cents less than 2012. The average price in Tennessee was $3.17, which was 56 cents less than last year and 47 cents cheaper than 2012. «Read the rest of this article»
Austin Peay Sports Information

Clarksville, TN – Two in-season tournaments plus a move away from Monday Ohio Valley Conference contests highlight the 2014-15 Austin Peay State University women's basketball schedule, head coach Carrie Daniels presented, Monday.
The Lady Govs will compete in two in-season tournaments for the first time since the 2007-08 season.
«Read the rest of this article»

Clarksville, TN – According to CDE Lightband, current residential bills increased on average by about 30 percent from the previous billing period due to the colder weather Clarksville experienced beginning around Thanksgiving.
Based on National Weather Service statistics maintained by CDE Lightband, December was about 26 percent colder than November. The last week of November and the month of December also saw several morning temperatures in the teens. «Read the rest of this article»