Topic: Thanksgiving

Nashville, TN – First there was "Black Friday," the day after Thanksgiving, when the holiday shopping season officially begins and retail store ledgers typically go from red ink to black. More recently, the Saturday after Thanksgiving has been dubbed "Small Business Saturday" to remind shoppers to include local businesses in their search for perfect presents.
This year, Small Business Saturday is November 30th. For those who like to live local, this is a great time to remember that it's also possible to give local by choosing farm direct and locally made gifts.
«Read the rest of this article»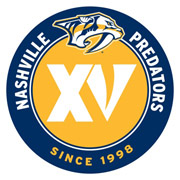 Nashville, TN - The Nashville Predators will board their charter flight, and return to Nashville to prepare for Edmonton, after their 4-0 shutout of the Columbus Blue Jackets tonight at Nationwide Arena.
It was all Nashville Predators tonight at Nationwide Arena, as Columbus never mounted any serious offensive threat, and the Predators were in full control of their game.
«Read the rest of this article»
Clarksville City Council Executive Session Rescheduled
Clarksville, TN – Clarksville Mayor Kim McMillan is reminding everyone that City of Clarksville offices will be closed for the Thanksgiving holiday on November 28th and 29th, 2013. «Read the rest of this article»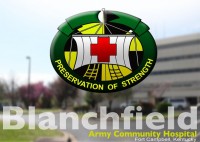 Fort Campbell, KY – In honor of the national observance of Thanksgiving, Blanchfield Army Community Hospital (BACH) personnel will observe the federal holiday Thursday, November 28th and the associated Day of No Scheduled Activities (DONSA) Friday, November 29th.
All clinics and pharmacies will be closed Thanksgiving Day and Friday, November 29th, except for the Town Center Pharmacy, which will be open Friday, November 29th from 8:00am to 5:00pm and also open normal business hours Saturday, December 1st from 8:00am to 5:00pm. «Read the rest of this article»

Clarksville, TN – To coincide with Small Business Saturday this year, the Roxy Regional Theatre will extend regular box office hours to be open the Saturday after Thanksgiving, November 30th, from 9:00am to 5:00pm.
Small Business Saturday, originally conceived in 2010 by American Express, encourages holiday shoppers to patronize brick and mortar businesses that are small and local. The Roxy is encouraging patrons to support downtown shops and restaurants this day as a way to give back to small businesses in Historic Downtown Clarksville.
«Read the rest of this article»
Practice Safe Food Handling when Cooking and Dining on Thanksgiving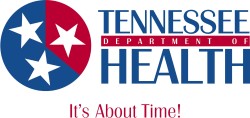 Nashville, TN – Special foods and favorite family recipes are a treasured part of many Thanksgiving celebrations.
In addition to enjoying these foods in moderation, the Tennessee Department of Health urges all Tennesseans to practice safe food handling while preparing, transporting and storing food to protect family and friends from food-borne illness.
«Read the rest of this article»

Nashville, TN – Thanksgiving travelers will enjoy a smooth drive through Tennessee again this year during this busy travel holiday. The Tennessee Department of Transportation (TDOT) will halt all lane closure activity on interstates and state highways in anticipation of higher traffic volumes across the state.
All construction related lane closures will be stopped beginning at 6:00am on Wednesday, November 27th until 6:00am Monday, December 2nd.
«Read the rest of this article»
Register To Win A $1000 Mall Gift Card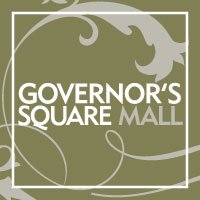 Clarksville, TN – This Thanksgiving, visit Governor's Square Mall for a fun-filled night of shopping, entertainment and giveaways from 11:00pm–6:00am!
Starting at 11:00pm on Thursday, November 28th, the first 1,000 shoppers at the main entrance will receive a free tote bag, a small coffee from Lasater's Coffee, and a sweet treat from Your Dish Is Our Command while supplies last!
Enjoy a DJ spinning today's hits and holiday favorites all night long and a free photo booth provided by Gamez on Wheelz in Dick's Sporting Goods Court. «Read the rest of this article»
Tennessee urges Residents to review Insurance Coverage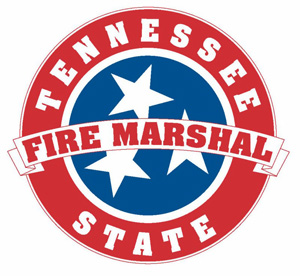 Nashville, TN - The holiday season increases the chance for mishaps, as more people travel and attend gatherings. Factor in the fatigue and distraction that can accompany changes to our routines and the risk becomes greater.
Commerce and Insurance Commissioner Julie Mix McPeak suggests you take time to review how your insurance covers mishaps in the home and when traveling. «Read the rest of this article»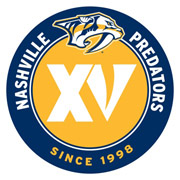 Nashville, TN - The Nashville Predators got off to a fast start, then hung on for the win, defeating the Phoenix Coyotes 4-2 at Bridgestone Arena, Monday night.
Nick Spalling, Mike Fisher and Gabriel Bourque got Nashville out front 3-0, and the Predators never looked back, as Marek Mazanec continued his solid play in goal, turning away 29 shots on goal.
The Coyotes have now lost three in a row.
«Read the rest of this article»