Topic: Thanksgiving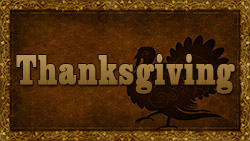 Clarksville, TN – It's nearly Thanksgiving and Christmas will be here for you have a chance to turn around. If you are like me, you cook quite a bit during the holidays. One of the things that takes a lot of time and effort is yeast rolls.
I am going to show you a way to make old fashioned yeast rolls, freeze the dough, and have them all ready to defrost and rise on Thanksgiving and Christmas Day.
It is very handy to have these rolls in the freezer. You can pull them out whenever you want to make a meal special.
«Read the rest of this article»
No Lane Closure Activity for Busy Holiday Travel Period

Nashville, TN – Thanksgiving travelers will not be delayed by construction on Tennessee roads during this busy travel holiday. TDOT will halt all lane closure activity on interstates and state highways in anticipation of higher traffic volumes across the state.
All construction related lane closures will be stopped beginning at noon on Wednesday, November 23rd, 2016 through 6:00am Monday, November 28th, 2016.
«Read the rest of this article»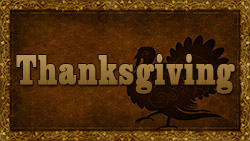 Clarksville, TN – New on my Healthy Eating Menu is a great tasting casserole.
The taste of sweet potatoes and bananas go together so naturally.
Its a tropical twist on the old sweet potato casserole. Try this recipe this Thanksgiving.
«Read the rest of this article»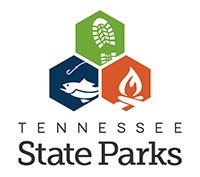 Nashville, TN – Tennessee State Parks will offer free, guided hikes at all 56 of its parks on Friday, November 25th, the day after Thanksgiving. This is the third year for this event, and one in a series of five statewide ranger-led hikes throughout the year.
"Our public lands are here for all to enjoy and the After Thanksgiving Hikes are a perfect way to have fun with friends and family during the holiday," said Tennessee Department of Environment and Conservation Commissioner Bob Martineau. "Our parks offer something for everyone, so all ages and abilities are encouraged to join us for a peaceful stroll or a rugged trek."
«Read the rest of this article»
APSU Sports Information

Pine Bluff, AR – Senior center Tearra Banks poured in a career-high 34 points as Austin Peay State University women's basketball team earned its fourth win of the season, defeating Arkansas-Pine Bluff, 69-55, Monday.
«Read the rest of this article»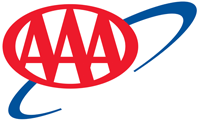 Tampa, FL – Gas prices are falling as 43.5 million Americans plan to hit the road for Thanksgiving. In the past week, state averages declined 5 cents in Florida, 7 cents in Georgia, and 6 cents in Tennessee.
"Motorists are beginning to find gas prices under $2.00 a gallon again," said Mark Jenkins, spokesman, AAA – The Auto Club Group. "Low oil prices, lower demand and high gasoline supplies are causing the slump at the pump. Gas prices should push even lower through the holiday weekend, unless crude oil prices suddenly surge."
«Read the rest of this article»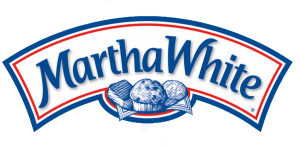 Nashville, TN – What's the first thing that pops into your head when you think of Thanksgiving dinner? Most people would say turkey, but running a close second is probably dressing or stuffing, specifically cornbread dressing if you have Southern roots.
A tried and true recipe that dates back generations is traditional cornbread dressing, seasoned with onion, celery and sage. To spice up the holiday table this year, add a few non-traditional ingredients to the dressing that will likely be the start of a new Thanksgiving dinner tradition.
«Read the rest of this article»
Food safety steps hosts can incorporate into their favorite recipes this Thanksgiving, reducing the risk of food poisoning from Salmonella and other pathogens provided by USDA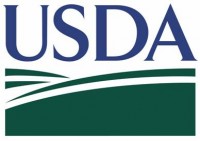 Washington, D.C. – Celebrity chefs and cooking magazines are advocating the newest trends in cooking a turkey once again. Whether you use a tried-and-true recipe or a creative new method, the U.S. Department of Agriculture's Food Safety and Inspection Service (FSIS) wants to help you cook it safely.
Once you choose a recipe, pair these steps with your cooking instructions to prepare a turkey that is both delicious and safe for your family.
«Read the rest of this article»
APSU Sports Information

Oxford, OH – On the same day he scored his 1,000th career point, junior Josh Robinson dropped in the game-winning bucket with 1.9 seconds left to lift the Govs to a 76-75 win against Delaware at the Tarkett Sports Classic.
«Read the rest of this article»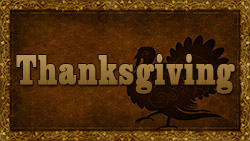 Clarksville, TN – For Thanksgiving and Christmas dinners, most families have traditions including what to eat. Isn't it time you tried a couple of new recipes to add to the feast?
Here are a few tried and true recipes that I've gleaned from friends and relatives over the years. All are easy to make and don't require hours to prepare!
«Read the rest of this article»