Topic: The Beagles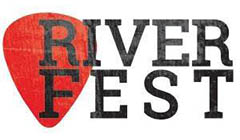 Clarksville, TN – "In practical terms, this year's Clarksville Riverfest was a success," Clarksville Parks and Recreation's Rob Rayburn said. "We still had a great turnout, and though weather was a factor, the rain held off long enough for lots of folks to come out and enjoy some great music, food and fun."
Weather was the big story at this year's Riverfest, with delays on Friday and then an early wrap on Saturday, Rayburn and his team were forced to make some tough decisions.
«Read the rest of this article»
Clarksville Riverfest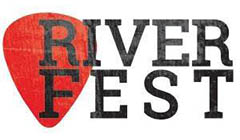 Clarksville, TN – Join the City of Clarksville and Miller Lite along the banks of the Cumberland River to celebrate Clarksville's river heritage and the 31st anniversary of the annual Clarksville Riverfest Celebration, September 6th-8th, 2018.
This free, three-day music and arts festival features three stages of diverse local and nationally known entertainers and cultural groups, plus delicious food and fun for the entire family.
«Read the rest of this article»
Downtown @ Sundown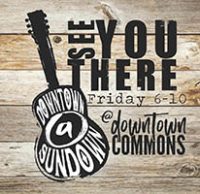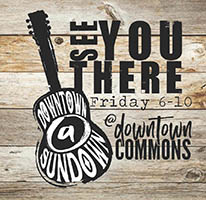 Clarksville, TN – This Friday, August 17th, 2018 Music 4 Mercy, a local soul and jazz group, and The Beagles, a local group that plays cover music spanning the decades from the 70s through now, will open for Broadcast 90's, The Ultimate 90's Rock Tribute band, playing homage to the last golden decade of guitar driven rock: the 1990's, during the fourth concert in the six-part Downtown @ Sundown series.
"This will be a fantastic night of music in Downtown Clarksville at Downtown Commons. This Friday's show is a triple threat featuring three top notch acts to include two local favorites, Music 4 Mercy and the Beagles," stated Norman Quirion, Two Rivers Company Executive Director.
«Read the rest of this article»
Nightmasters kick off free downtown concert series

Clarksville, TN – Jammin' in the Alley, a free concert series on Strawberry Alley in the heart of downtown Clarksville, returns for another year of concerts and family fun.
The first concert will be from 7:00pm-10:00pm Friday, June 1st, 2018 with a performance by Nightmasters, a popular local blues-rock band.
«Read the rest of this article»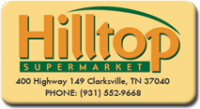 Clarksville, TN – On Friday night, May 4th, 2018, Hilltop Supermarket held their 1st annual Country Kids Cook-Off. The event is part of the 2018 Dwayne Byard Memorial BBQ Cook-Off.
Hundreds of people attended the event despite the overcast skies and chance of rain. The rain held off and it turned into a wonderful night.
"This is just an all around good community event right here at Hilltop and always appreciated what they do to bring the community together," said Montgomery County Sheriff John Fuson.
«Read the rest of this article»
Hilltop Supermarket's 3rd annual Dwayne Byard Memorial BBQ Cook Off to be held this Saturday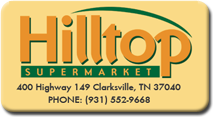 Clarksville, TN – This Friday and Saturday, May 4th and 5th, 2018, Hilltop Supermarket will hold the 3rd annual Dwayne Byard Memorial BBQ Cook Off and Car Show. This event is being held in honor of Dwayne Byard who past away in 2015.
Friday night is the Kids Cook-Off, a car show and live music. The BBQ Cook Off will be on Saturday.
«Read the rest of this article»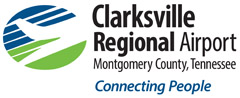 Clarksville, TN – Wags & Wings Family Fun Fest combined pet-friendly activities with aviation exhibits for a one-of-a-kind festival experience that attracted more than 2,200 people to Clarksville Regional Airport, October 14th, 2017.
Presented by the Airport, the Humane Society of Clarksville-Montgomery County and title sponsor Fortera Credit Union, organizers called the multi-faceted first year event a high-flying success.
«Read the rest of this article»
APSU Sports Information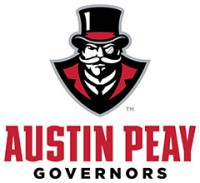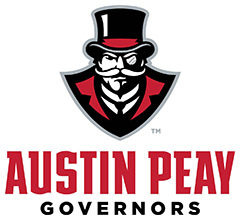 Clarksville, TN – The 2015 Governors Basketball Bash is just two weeks away.
The annual event is scheduled for Friday, October 30th, at the Bud Barn on the Charles Hand Farm. Cocktails will be served beginning at 6:00pm, followed by the 6:45pm dinner and program, including an APSU basketball trivia contest. Cindy McElroy and the Beagles also will be performing that night.
Tickets for the annual Austin Peay basketball fundraiser are $40.00 each.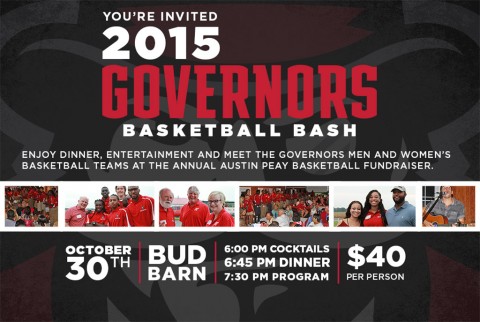 «Read the rest of this article»

Clarksville, TN – On Saturday, October 12th, Laying Low is back for its third installment to benefit the Customs House Museum. Originally created as a laid-back alternative to the annual Flying High fundraiser, Laying Low is an outdoor event suitable for the fall season.
Guests can expect a fun evening with beer, bonfires to cozy up to, and a barbecue dinner by Mark Weakly. «Read the rest of this article»


Clarksville, TN – The Customs House Museum and Cultural Center is located in historic downtown Clarksville, Tennessee. Come explore an entire city block featuring large gallery spaces filled with fine art, science and history.
In the month of October, the Museum will feature Tom Malone: Art from Influence, Dane Carder: Ghosts and Hopes, Entangled Roots: The Art of Jennifer Bowman, The Surreal World of Mindy Herrin, Cindy Billingsley: Wild Ones, Day of the Dead, Laying Low, Let's Find: Eyes, Sunday Family Fun:  Making Faces, and Fall Break Special Model Trains.
«Read the rest of this article»