Topic: The Great Flood of 2010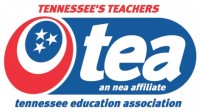 Nashville – Following  the lead of the Tennessee Education Association (TEA), teachers from across the nation donated funds to provide support to victims devastated by the May floods. Donations came from as far away as Colorado, Pennsylvania, New Jersey, New York and Washington, D.C.
TEA collected and disbursed over $88,000 to flood victims in Nashville, Chapmansboro, Pegram, Ashland City, Adams, Duck River, Charlotte, LaVergne, Brownsville, Madison, Clarksville, Franklin, Millington, Old Hickory, Antioch, Whites Creek, Castalian Springs, Gallatin, Goodlettsville and Hendersonville. «Read the rest of this article»

The Salvation Army has officially reopened the James D. Amos Homeless Shelter on Kraft Street. The shelter was extensively reconstructed by Braun Construction Services after being inundated in the May 2010 Floods. Constructed at a cost of $500,000, the shelter initially opened in February 2009. On an average day 45 people will call it home. The Shelter has the ability to provide shelter for 66 individuals and 4 families (max of 6 people each).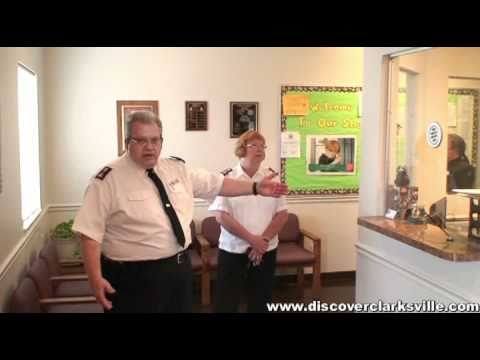 «Read the rest of this article»

Registering for federal assistance is the single most effective step any disaster survivor can take on the road to recovery. Registration allows applicants to keep all their assistance options open while the mounting costs of personal disaster recovery such as insurance shortfalls, hidden structural damage or mold infestation are revealed. The deadline for registering with FEMA and the SBA is August 5th, 2010.  Should any hidden damage show up after that date, it will be too late to apply for assistance.
To register, citizens can contact FEMA at 1-800-621-FEMA (3362) or 1-800-462-7585 (TTY) for people with speech or hearing disabilities.  Multilingual assistance is available. Applicants can also register online www.disasterassistance.gov. 
Even if someone is already registered with the City of Clarksville, they must also register with FEMA to be considered for any possible assistance.
Seniors struggling to deal with aftermath, find resources

Nashville, TN — One of every five Tennesseans affected by the spring floods is at least 60 years old and many elderly homeowners are struggling to deal with the aftermath, causing concern for agencies that are trying to aid in recovery.
According to the Federal Emergency Management Agency, more than 12,500 of the 64,700 folks who have applied for assistance are 60-plus years old. An unprecedented number have such severe damage they are receiving the maximum federal grants of $29,900, FEMA officials say. In Davidson County, one-third of residents with that much damage are 60 or older.
FEMA is in the process of calling every affected Tennessean age 60 and older to make sure they're getting the help they need, AARP Tennessee has learned. But some are still in shock and aren't able to make decisions about rebuilding their homes. Others are having trouble accessing resources that can help. «Read the rest of this article»
Deadline to Apply for Physical Damage Extended to August 5th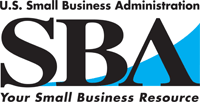 Atlanta, GA – More than $100 million in U.S. Small Business Administration Disaster Assistance Loans have been approved for disaster survivors in Tennessee.   "Currently, 2,136 disaster loans have been approved in the amount of $101,987,800," said Frank Skaggs, director of SBA Field Operations Center East in Atlanta.  "We hope the extension of the deadline will encourage more Tennesseans to apply for assistance before August 5th."
In Clarksville so far, 39  loans have been approved for Montgomery County flood survivors. 4 of these loans were for businesses.  Loan approvals currently total $2,229,300. «Read the rest of this article»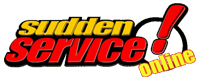 Local convenience store chain Sudden Service and Ajax Distributing Company are joining together in efforts to give back to local flood victims.
At any local Sudden Service convenience store, the price of Miller Lite and Coors Light 12 pack cans will be lowered to help influence greater sales.  Sudden Service, Ajax Distributing and MillerCoors will each give money to the flood relief fund by each 12 pack sold, which will equal one dollar a case. 
The money that is raised will go towards the Salvation Army in their current efforts of flood relief. «Read the rest of this article»
During the Great Flood of 2010 in May, Mary's Music like most Riverside Drive businesses was under several feet of water. This resulted in several hundred thousand dollars in damage both to their extensive stock of merchandise, and to their building on the corner of College Street and Riverside Drive. After the flood they received cleanup help from the volunteers, including a group of Soldiers from Fort Campbell, KY.
«Read the rest of this article»
Deadline to apply for Federal Assistance Programs Extended to August 5th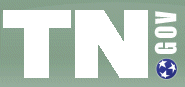 Nashville, TN – Governor Phil Bredesen today announced Tennessee has requested and received a 30-day extension of deadlines for FEMA assistance programs that will assist individuals in the 46 counties eligible for Individual Assistance as a result of the extreme weather and flooding that struck the state April 30th – May 2nd.
"I'm extremely pleased people will have more time to register to get the help they need as Tennessee recovers from these historic and devastating floods," said Bredesen. "I appreciate the support Congressman Jim Cooper, members of the Tennessee delegation and FEMA have provided as we've worked in partnership to assist affected Tennesseans." «Read the rest of this article»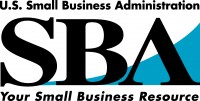 Atlanta, GA — The U.S. Small Business Administration announces today that due to a steady decrease of activity, the Disaster Loan Outreach Centers located in Gibson, Haywood, Montgomery and Tipton counties, Tennessee will cease operations Thursday, June 24th at the close of business. «Read the rest of this article»
This event was originally scheduled for May 1st but was canceled after the record setting flooding, and has now been rescheduled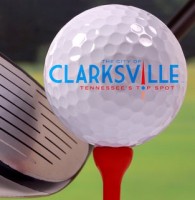 Jeff Vaughn the PGA professional for both of the city's golf courses wants to invite area golfers to come out and visit Mason Rudolph golf course this Saturday from 10:00 am – 3:00pm for a "Demo Day".
Factory representatives from Taylor Made, Calloway, and Cleveland golf will be on hand with all the new golf equipment for 2010. "If you're an avid golfer, you won't want to miss this event", said Vaughn. "Golfers will be able to try new golf clubs, and visit with representatives to discuss their game, and how to play their best golf". «Read the rest of this article»