Topic: The Great Flood of 2010
Begins Limited Manufacturing in Ashland City to Meet Customer Demand
MILWAUKEE, WI  — In the wake of the historic flooding that impacted its Ashland City, TN, facility, A. O. Smith Water Products Company has successfully shifted a significant portion of residential water heater production to its other North American operations.
The company also opened a temporary distribution center in Nashville last week to warehouse and ship residential and commercial water heater orders to its U. S. customers. The distribution center will serve customers until the clean-up of the Ashland City finished goods warehouse is complete. «Read the rest of this article»

Tide Load of Hope has come and gone but the assistance they have given our community was priceless. An estimated 400 loads of hope were washed, dried, and folded over the 4 days they were in Clarksville, TN last week.
Hosted by Dollar General, the Tide Loads of Hope mobile laundry program provided free laundry services to relief workers and residents of Clarksville, Tennessee who were need of resources and support following the damage caused by the flooding in early May.
«Read the rest of this article»
Callers should resume dialing sections' respective phone numbers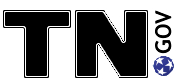 NASHVILLE, TN – The Department's Regulatory Boards have moved to the Davy Crockett Tower, in the wake of Tennessee's historic floods that have caused the temporary closure of the Andrew Johnson Tower.
The Regulatory Boards' phone numbers have been restored to the following: «Read the rest of this article»
104-5 The Zone's Building Hope Tour presented by The Home Depot

On May 1st and 2nd, 2010 Middle Tennessee was hit with storms that brought an unprecedented amount of rain. The rain quickly caused the Cumberland River, the Harpeth River and various creeks to rise and come out of their banks, flooding many parts of Nashville and some of the surrounding cities.
The Tennessee Flood has caused millions of dollars worth of damage and affected many lives and displaced families across Middle and West Tennessee. «Read the rest of this article»

ATLANTA, GA – More than $100 million in federal assistance has been approved for the survivors of Tennessee's record-setting storms and flooding, just two weeks after President Barack Obama declared a federal disaster.
The amount includes $90.7 million in housing aid, such for rental assistance and home repairs, and $9.5 million for other needs such as personal property.
«Read the rest of this article»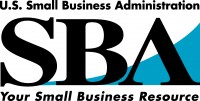 ATLANTA – The U.S. Small Business Administration announced its opening of a Business Recovery Center in Clarksville today to assist business owners impacted by the recent severe storms, flooding, high winds and tornadoes that began on April 30.  The Center is located in the Clarksville Chamber of Commerce, Green Bank and is open Monday through Friday from 8 a.m. to 5 p.m. SBA's Customer Service Representatives are available at the Center to answer questions and provide one-on-one assistance with completing the applications.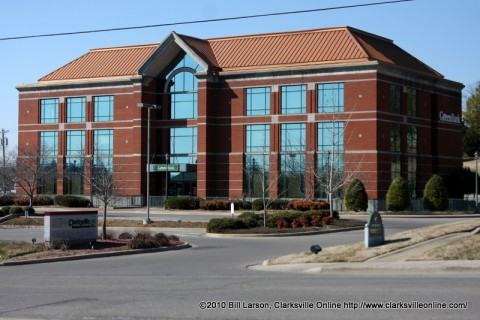 "Due to the amount of physical and economic losses caused by the disaster in Tennessee, we are encouraging affected business owners to meet individually with SBA representatives and find out how a low-interest disaster loan can help them recover," said Frank Skaggs, director of SBA's Disaster Field Operations Center in Atlanta. «Read the rest of this article»
Vehicles with flooding damage could be sold to unsuspecting Consumers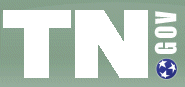 In light of the historic flooding throughout the state, the Tennessee Motor Vehicle Commission is encouraging consumers to be cautious when buying used cars. Scam artists may use this time to attempt to sell cars with flood damage to unsuspecting consumers.
Flooding can cause damage to the vehicle's computer and electrical systems, as well as potentially causing brakes and airbag systems to malfunction. The Tennessee Motor Vehicle Commission advises consumers to only buy from dealers that hold a Motor Vehicle Dealers License issued by the Commission. To search for a license, visit http://verify.tn.gov/. «Read the rest of this article»
Donation targeted at meeting immediate needs of victims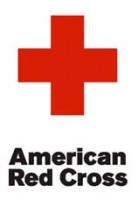 FRANKLIN LAKES, NJ — Medco Health Solutions, Inc., (NYSE:MHS) , on behalf of its affiliated companies and the Medco Foundation, has donated $125,000 to the U.S. Red Cross for relief efforts targeted at victims of recent flooding in Tennessee and other affected areas.
Medco is one of the nation's largest pharmacies and parent company of Memphis-based Accredo Health Group — which provides medications and counseling to people with rare and complex conditions.
"We hope this donation alleviates some of the suffering residents of Tennessee are enduring as a result of these floods," said David B. Snow, Jr., chairman and CEO of Medco. "Our hearts go out to those affected and we hope our assistance helps to advance a speedy recovery." «Read the rest of this article»
Nearly 30,000 loads of laundry cleaned for families affected by disasters, and counting….

Tide Loads of Hope will be at the Hilldale Super Laundromat (1788 Madison Street) offering a free laundry service for those affected by the floods starting Sunday at 8:00 AM until May 19th.
«Read the rest of this article»

FEMA representatives assisting in the recovery effort for the City of Clarksville are concerned that many renters, homeowners and business owners are missing out on needed assistance.
Registering for federal assistance is the single most effective step any disaster survivor can take on the road to recovery. Registration allows applicants to keep all their assistance options open while the mounting costs of personal disaster recovery such as insurance shortfalls, hidden structural damage or mold infestation are revealed. The deadline for registering with FEMA and the SBA is July 6th, 2010. Should any hidden damage show up after that date, it will be too late to apply. «Read the rest of this article»