Topic: The Spirit of Clarksville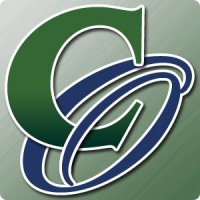 Clarksville, TN -  One of the many reasons so many people enjoy our website is that we're local folks who know our community. We're not trying to be anything we're not.  While so many websites continue to follow the failing newspaper model, Clarksville Online has and always will be reliable source of local news, sports, religion, opinion and more.  Those who contribute to our site know that they have the freedom to share their opinions without restriction, or corporate influence.
Refreshing isn't it? «Read the rest of this article»
Clarksville, TN - Driving up Hwy 149 from Clarksville, one could smell the sweet aroma of something good cooking as you topped the hill. The 2nd Annual BBQ Cookoff was well underway at Hilltop Supermarket.  Turning into the parking lot, tents, grills, barrels and other means of cooking barbecue came into view.
Some of the contestants arrived as early as 5:00am to setup and begin preparing their barbecue. This year's contest consisted of two categories: Chicken and Ribs. There was plenty barbecue to sample, as most of the contestants were also selling what they cooked.
«Read the rest of this article»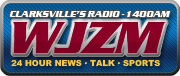 Clarksville, TN – Art Conn, the longtime host of Clarksville's Best Buys joins WJZM radio as co-host of the "The Bone Show", Clarksville's longest running morning show in 2011. Heard weekday mornings from 6:00am-9:00am on 1400 AM, and worldwide at www.wjzm.com, Conn becomes a part of the only morning talk show in the Clarksville/Fort Campbell market.
The Bone Show signed on the air in August of 1994, and is a part of Clarksville's oldest radio station, offering a variety of local news talk and sports programming. «Read the rest of this article»