Topic: The Voice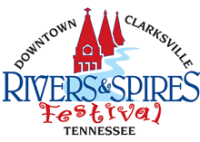 Clarksville, TN – The 2014 Rivers and Spires Festival kicked off with a bang Thursday night and the fun continues tonight. Thunderstorms that moved through the area last night are gone and the weather forecast is partly sunny with a high of 73°F. The music starts at 5:00pm and continues until 10:00pm.
Aspire to Stardom kicks things off on the Court House Stage at 5:00pm. This talent show will have youth from the area will singing and dancing in front of a panel of judges.
«Read the rest of this article»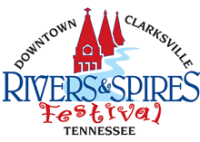 Clarksville, TN – Clarksville's  Rivers and Spires Festival is pleased to announce the Platinum-selling and CMA award-nominated country musician, Randy Houser, will take the Public Square Stage on Saturday, April 26th at 7:00pm. The concert is free and open to the public.
He will perform some of his biggest hits that have made him one of Country music's most popular new comers. Songs such as "Goodnight Kiss", "How Country Feels", "Boots On" and "Runnin' Outta Moonlight " will make up a concert you don't want to miss.
«Read the rest of this article»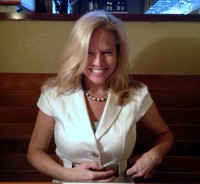 Nashville, TN – I've discovered another benefit of urban living in Downtown, Nashville: very cool neighbors.  Of course there are musicians and songwriters everywhere, and so when I passed my neighbor's door and often heard him belting out classic rock tunes, I took him to be a touring musician who fronted a band.
I don't know if what sealed that estimation was helped by the fact that he had long rocker-worthy hair, dressed in jeans and a T-shirt most days, and had this distinctively mellow yet baritone voice when he spoke going up and down on the elevator.
«Read the rest of this article»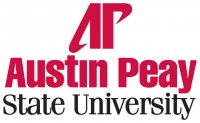 Clarksville, TN – When the Canadian singer Leonard Cohen first released his hauntingly beautiful song "Hallelujah" back in 1984, it received little fanfare. But over the years, musicians such as Bob Dylan and Jeff Buckley recorded covers of the work, causing its popularity to skyrocket.
Versions of the song have since appeared on TV shows such as "One Tree Hill" and "The Voice," and movies like 2001's "Shrek." «Read the rest of this article»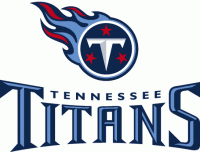 Nashville, TN - The Tennessee Titans welcome Sony Nashville recording artist Angie Johnson to sing the National Anthem prior to Sunday's Titans-Jaguars game at LP Field.
A dedicated member of the United States Air Force, the Missouri-born artist began her military career as an intelligence analyst and later transitioned to the prestigious Tops In Blue.
«Read the rest of this article»