Topic: The Wall Street Journal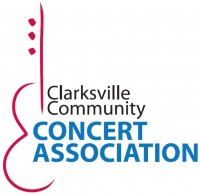 Clarksville, TN – French vocalist Cyrille Aimée will headline this year's 55th Annual Mid-South Jazz Festival at APSU in collaboration with the Clarksville Community Concert Association at 7:30pm Saturday, April 2nd, 2016.
Tickets are $25.00 for adults, $5.00 for students and free for Austin Peay State University students. More information can be found at www.clarksvillemusic.org or 1.877.811.0200.
A rising star, JazzTimes Magazine said "It is impossible to not be charmed by French moppet Cyrille Aimée and her infectious joie de vive." The Wall Street Journal agreed, describing Aimée as "astonishing, creative…with a brilliant sound, fresh ideas, impeccable rhythm and an overall approach that honors tradition without being shackled to the past."
«Read the rest of this article»

Nashville, TN – High school delegates from 10 middle Tennessee counties will convene at Belmont University on February 11th, 2012, for Leadership Middle Tennessee's first-ever YOUth Summit.
While most of the 36 delegates have participated in youth leadership programs within their individual counties, this will be the first time student representatives from across the mid-state will gather to participate in a single event. During the daylong summit, delegates will present information about their respective counties, hear expert speakers address topics that will impact the future of the region and engage in networking sessions with their peers. «Read the rest of this article»
Clarksville, TN – Top Realtor and International Sales Trainer Johnny Lowey will be in Clarksville, TN hosting the Success Without Stress Seminar at the Hilton Garden Inn on Friday February 4th, 2010. 
You will not want to miss this fantastic seminar as Johnny will teach REALTORS® how to find business all around them in any market condition, and how to use technology tools to save time and maximize efforts. This will be an educational and entertaining seminar that will change the way you envision your future in real estate. «Read the rest of this article»

Clarksville, TN – Three faculty members at Austin Peay State University have recent noteworthy accomplishments.
Dr. Dwonna Goldstone, associate professor of English and coordinator of the African American studies minor, served as moderator October 16th at the Texas Book Festival in Austin. She moderated a discussion involving authors Michele Norris and Isabel Wilkerson. The session was broadcast live on C-SPAN's Book TV.. «Read the rest of this article»