Topic: Theft

Clarksville, TN – Clarksville Police Detective Chris Cunningham is investigating multiple incidents where fraudulent checks were cashed at local banking facilities.
Throughout the course of his investigation, he has been able to connect these crimes to the Felony Lane Gang (FLG). The following information was provided by Detective Cunningham.
«Read the rest of this article»

Clarksville, TN – On August 19th, 2015 at 4:24pm, Clarksville Police Detective Christy Arwood responded to a report of a Robbery at 1370 Fort Campbell Boulevard, Boost Mobile.
The employee, Angel Brown, provided detailed information about an unknown black male suspect who pointed a gun at her chest and demanded the deposit bag. Brown also provided responding officers a direction that the suspect left the business.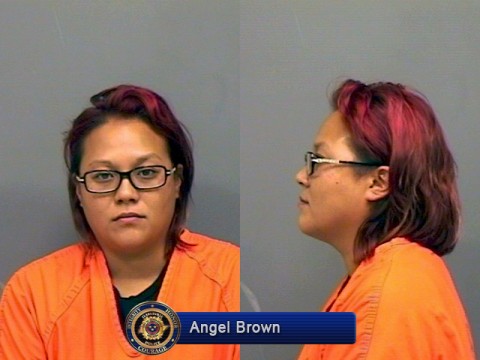 «Read the rest of this article»

Clarksville, TN – Clarksville Police Detective Rodney Lifsey is trying to identify a suspect responsible for several thefts at Kroger and Kohl's and is requesting public assistance. Detective Lifsey was able to provide two photos of this suspect, which are attached to this release.
If anyone can identify the suspect in the photos, please call Detective Lifsey at 931.648.0656 Ext 5298 or the Crime Stoppers TIPS Hotline at 931.645.TIPS (8477).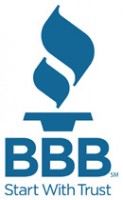 Clarksville, TN – The Better Business Bureau (BBB) warns area businesses of the practices of VIP Community Health & Wellness Physicians Directory, owned and operated by Johnny Randles, also known as John Edward Randles, Jr.
The company does not have a physical location and uses PO Box 3, Old Hickory, TN 37138 as a business address, phone numbers are 423.414.5082 and 423.710.2479.
BBB has received complaints from businesses in Clarksville, Dickson, Hermitage and the Chattanooga area stating they contracted and paid in advance $900.00 – $1,120 for advertising in a directory that would be distributed to area clinics and hospitals. «Read the rest of this article»

Montgomery County, TN – Montgomery County Sheriff's Office charges one man and investigators are seeking another suspect in the theft of three trailers in Montgomery County.
Brandon Hembree, 33, who gave a Cumberland Furnace, Tennessee address, was already housed in the Montgomery County Jail and will be served with warrants with a bond totaling $30,000.
«Read the rest of this article»
Motorcycle Owner Awareness

Clarksville, TN – Clarksville Police Detective Raymon Carroll delivered an impressive presentation to the Command Staff at the CPD weekly Comstat meeting held on Friday April 17th, 2015.
Detective Carroll's Supervisor, Captain Crockarell, advised that this information is important to get out to motorcycle owners so that they can be vigilant against the current motorcycle theft crime trends. Detective Carroll, with assistance from other CPD Detectives and Officers, compiled motorcycle theft intelligence from January 2011 to March 2015.
«Read the rest of this article»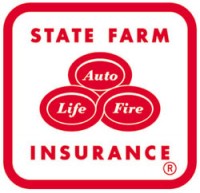 Murfreesboro, TN – The holidays are over and everyone is recovering from the barrage of gifts, food, family and friends. Now that you're past that, it's time to think about theft because State Farm® says January is the top month for theft claims.
There are a couple of reason for this. Everyone is getting their December credit card statements and reporting fraudulent charges or identity theft following the holiday shopping season, and many people travel for vacation to warmer climates during this month, leaving their home exposed to burglars. «Read the rest of this article»
Identity Crimes Unit Offers Tips for Protection

Nashville, TN – The Tennessee Department of Safety and Homeland Security's Identity Crimes Unit urges all citizens to protect themselves against identity crimes, including theft and fraud, this holiday season.
"Millions of shoppers will take advantage of 'Black Friday' or 'Cyber Monday' holiday sales this year. We just want to encourage consumers to take extra precautions to prevent fraudulent use of their personal information," Tennessee Highway Patrol Major Stacy Williams said. He oversees the department's Identity Crimes Unit. «Read the rest of this article»

Clarksville, TN – Clarksville Police have been trying to identify two individuals that took over $500.00 worth of merchandise from a business on Wilma Rudolph Boulevard.
The two suspects have been identified as 23-year-old Michael Hodges and 23-year-old Lacey Sanders. They are both from Clarksville. Both were already wanted by the Montgomery County Sheriff's Office for a burglary.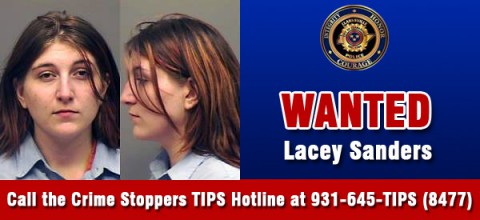 «Read the rest of this article»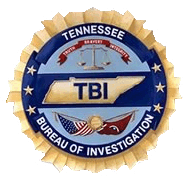 Nashville, TN – The Tennessee Bureau of Investigation has obtained an indictment for a Montgomery County woman accused of stealing from a charity fund she managed.
At the request of 19th District Attorney General John Carney, TBI Special Agents began investigating Christie Overstreet Hill on June 20th.
During the course of the investigation, Agents, along with the Clarksville Police Department, developed information that in July 2011, as manager of the Wounded Warriors Project Fund (which is not affiliated with the National Wounded Warrior Project), Hill transferred $20,150 from the group's bank account to a personal account she opened in her name.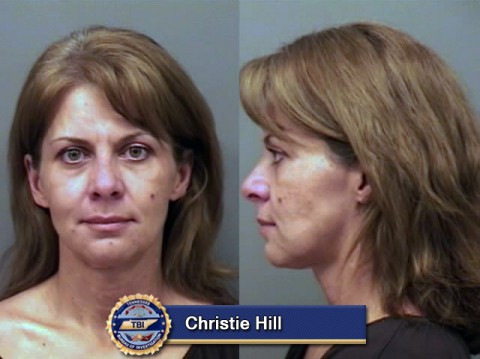 «Read the rest of this article»