Topic: THP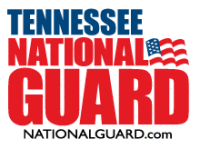 Nashville, TN – Soldiers of the Tennessee Army National Guard's 168th Military Police Battalion and the Volunteer Training Site-Milan have been mobilized to assist motorists in the Dyer County area of West Tennessee.
The National Guard Teams, equipped with water, food and blankets, will conduct welfare checks on motorists to make sure there are no health emergencies. «Read the rest of this article»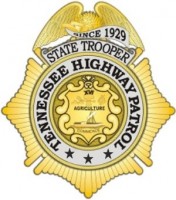 Nashville, TN – Tennessee State Troopers apprehended two armed robbery suspects Saturday evening at the Petro Truck Stop in Cheatham County.
Shortly before the arrests, at approximately 5:00pm on Sunday, February 16th, witnesses at a Shell gas station in Humphreys County off Interstate 40 at Exit 143 in Hurricane Mills reported a white male and white female armed with a handgun and knife robbed the business.
The suspects reportedly traveled eastbound on I-40 toward Nashville. «Read the rest of this article»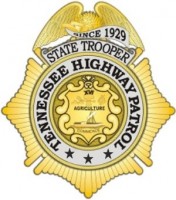 Nashville, TN – The Tennessee Highway Patrol is now accepting applications for the 2014 Citizens' Trooper Academy in the spring. Classes will be held in both Nashville and Knoxville during the spring sessions.
The Nashville session is scheduled to begin Tuesday, March 18th, 2014, while the Knoxville class will start on Thursday, March 20th, 2014.
Both sessions will run from 6:00pm to 9:00pm weekly. «Read the rest of this article»

Clarksville, TN – The Tennessee Highway Patrol, Clarksville Police Department, and Montgomery County Sheriff's Office conducted checkpoints and impaired driving saturation patrols January 31st, February 1st, and February 2nd, 2014, partially funded by the Governor's Highway Safety Office.
Also, the Tennessee Alcoholic Beverage Commission was involved in the DUI Blitz Operation in Montgomery County.
«Read the rest of this article»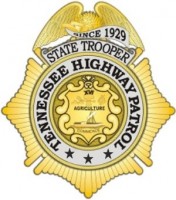 Nashville, TN – The Tennessee Highway Patrol will continue its commitment to provide increased enforcement, public awareness and reduce the loss of life and property on state roadways through grant programs in 2014. Funding was provided by the National Highway Traffic Safety Administration (NHTSA) and distributed through the Governor's Highway's Safety Office (GHSO).
The Sober Up TN Program allows the THP to allocate additional hours for state troopers to patrol the interstates, conduct sobriety checkpoints, perform bar checks and educate the public on the dangers of drinking and driving.
«Read the rest of this article»

Montgomery County, TN – The Montgomery County Sheriff's Office is saddened to announce that on Sunday, January 12th, 2014, at approximately 11:20pm, Montgomery County Sheriff's Deputy David (Bubba) Johnson was killed in a single car accident while on duty.
Deputy Johnson was traveling on Ashland City Road (41-A Bypass) when his patrol car left the roadway.
The Tennessee Highway Patrol is conducting an investigation at this time. Further details will be released as they become available.

Nashville, TN – The American Red Cross is helping people impacted by the frigid cold air covering two-thirds of the country, and offers steps people can take to stay safe during this dangerous weather.
"Our volunteers remain on stand-by to respond if there is a significant, unforeseen, emergency incident or event that displaces individuals from their normal place of dwelling which would cause us to open an emergency shelter," said David Kitchen, Regional Disaster Program Officer. "We have been closely monitoring the weather system for the past several days and as soon as we realized that the flash freeze had the potential to strand motorists as well as to cause life-threatening situations, we immediately began activating our disaster action plan." «Read the rest of this article»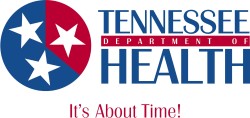 Nashville, TN – A new round of winter weather is moving into Tennessee, as many residents are still returning home from holiday visits or getting back into work routines. Wherever you're driving, don't pack up the car without including your emergency supplies!
Snow, ice and sub-freezing temperatures of winter weather can come with little or no warning and can create treacherous driving conditions. The Department of Health is reminding Tennesseans to plan ahead to avoid dangerous winter travel problems. «Read the rest of this article»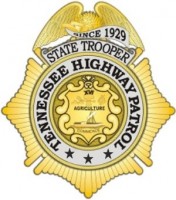 Nashville, TN – Colonel Tracy Trott announced today that the Tennessee Highway Patrol (THP) has partnered with Mothers Against Drunk Driving (MADD) to help raise awareness about the importance of designating a non-drinking driver during holiday celebrations.
Colonel Trott was joined by representatives from MADD to announce the patrol's participation in the "Tie One On For Safety" red ribbon campaign, which is the organization's signature nationwide public awareness program.
«Read the rest of this article»

Nashville, TN – The Tennessee Department of Safety and Homeland Security has announced a partnership with Appriss, Inc., to provide citizens with a more efficient method to access traffic crash reports from law enforcement agencies across the state.
Effective immediately, the public may retrieve collision reports online through the secure website www.tnbuycrash.com 24 hours a day, seven days a week.
«Read the rest of this article»