Topic: THP

Clarksville, TN – Clarksville Police Department's Traffic Enforcement Unit and Patrol Officers had a busy weekend charging 12 people with DUI, February 9th-11th, 2018.
Five were charged after traffic crashes, three were charged when a driver was found asleep or passed out at the wheel on the roadway or drive thru, one driver ran over a curb, two were traffic infractions—speeding and failure to obey traffic signal, and in one incident the driver almost hit several cars.
«Read the rest of this article»

Clarksville, TN – On January 26th, 2018 – January 27th, 2018 between the hours of 8:00pm and 4:00am, the Clarksville Police Department, Tennessee Highway Patrol and Montgomery County Sheriff's Office conducted a DUI checkpoint and saturation patrols to find and remove impaired drivers from the streets of Clarksville.
During this time, there were 169 charges issued.
«Read the rest of this article»

Clarksville, TN – The Clarksville Police Department is partnering with the Tennessee Highway Safety Office (THSO) for its fifth annual Seatbelts Are For Everyone (S.A.F.E.) campaign.
This statewide initiative is designed to increase seatbelt usage and child passenger safety restraint usage through the implementation of occupant-protection programs, public events, and checkpoints throughout local communities across Tennessee.
«Read the rest of this article»
Rugged Terrain and Sub-Freezing Temperatures Prevented Ground Search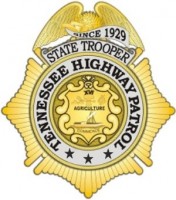 Knoxville, TN – On Sunday January 14th, 2018 National Park Service (NPS) Assistant Chief Anthony Garner contacted the Tennessee Highway Patrol (THP) Knoxville District Emergency Regional Dispatch Center and requested THP aviation to assist with the search for a missing husband and wife, along with their dog who went for a hike in the Big South Fork National River and Recreation Area (NRRA) in Scott County.
The couple contacted their daughter on Saturday night advising they were lost and unable to find their vehicle.
«Read the rest of this article»
Holidays can be a Joyful, Yet Dangerous Time of Year

Clarksville, TN – Clarksville Police Department will be out in force over the holiday season keeping citizens safe from impaired drivers. CPD Officers will conduct impaired driving saturation patrols, which are partially funded by the Tennessee Highway Safety Office, December 15th, 29th, 30th and 31st from 8:00pm to 4:00am.
Saturation patrols involve deploying additional police officers to target roadways during specific time periods to detect and apprehend impaired drivers. The main focus of the officers is to find impaired drivers by looking for erratic driving behavior in addition to traffic violations.
«Read the rest of this article»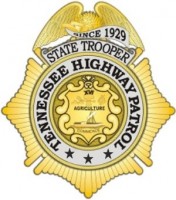 Nashville, TN – Today, Tennessee Department of Safety and Homeland Security (TDSOHS) Commissioner David W. Purkey and Tennessee Highway Patrol (THP) Colonel Tracy Trott joined multiple law enforcement partners to announce the fifth annual "I-40 Challenge Drive to Zero Fatalities" traffic safety initiative.
The I-40 Challenge will consist of increased patrols from state police/ highway patrol agencies along the I-40 corridor. In Tennessee, I-40 enforcement efforts will increase on the busiest travel days during the Thanksgiving holiday starting on Wednesday, November 22nd, and continuing through Sunday, November 26th.
«Read the rest of this article»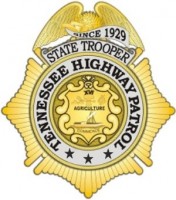 Nashville, TN – On October 25th, 2017 Trooper Russell Bernard of the Tennessee Highway Patrol (THP) was dispatched to an injury crash involving a vehicle that struck a deer. During the crash, the driver of the vehicle sustained life threatening injuries that required immediate action by Trooper Bernard.
Trooper Bernard was advised by THP dispatch that a vehicle had struck a deer on I-40 in Dickson County. When Trooper Bernard arrived on the scene, he observed the driver of the crashed vehicle bleeding heavily from a large puncture wound on the left side of her neck.
«Read the rest of this article»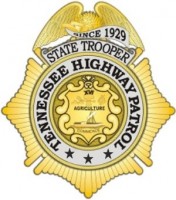 Nashville, TN – On Tuesday, November 7th, 2017, Trooper Donnie Clark of the Tennessee Highway Patrol's (THP) Interdiction Plus Team (IPT) Chattanooga District stopped a gray 2014 Chevrolet Malibu on I-24 in Coffee County for a traffic violation.
The driver, Shannon Baxter of Indianapolis, Indiana was not cooperative answering the trooper's questions. This behavior along with the actions by the passenger caused Trooper Clark to become suspicious of criminal activity possibly being conducted. Consent to search the vehicle was requested by the trooper and denied by the driver.
«Read the rest of this article»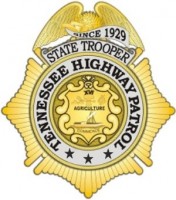 Nashville, TN – The Tennessee Highway Patrol (THP) cautions motorists to watch out for deer on or near the roadways. An increase in deer related crashes is more likely during November-December due to deer mating and hunting season.
"Deer related crashes can be a very serious and dangerous incident," THP Colonel Tracy Trott said. "Deer pose a danger to motorists throughout the year, especially in the fall. Stats show November is typically the worst month for deer-related crashes. It is important for motorists to exercise caution, slow down and remain alert in areas where deer are present."
«Read the rest of this article»
Montgomery County, TN – Clarksville-Montgomery County School Bus 01-104 caught fire on Southside Road early Thursday morning, November 2nd, 2017, as it was stopping to pick up students who attend Montgomery Central Middle School and Montgomery Central High School.
No students were injured during the incident.
«Read the rest of this article»