Topic: Tim Barnes

Clarksville, TN – On Saturday, April 8th, 2017, the Montgomery County Disproportionate Minority Contact (DMC) Task Force, the Tennessee Commission on Children and Youth, the MerryInGOD Foundation and Austin Peay State University will present the 7th Annual Joint Conference on Juvenile Justice.
«Read the rest of this article»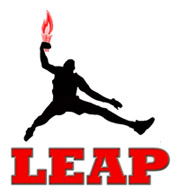 Clarksville, TN – Sometimes, it's not that you don't care, but you are not sure how to use your concern to help.
And with Clarksville Community Partners, comprised of the Tennessee Department of Children's Services, Omni Vision, Leap Organization, Youth Villages, Health Connect America, Oak Plains, Foster Care Association, Regional Intervention Program, Camelot, Cumberland Hall, Autism Awareness Association, Mental Health Co-op, and Oak Plains Academy, over 100 concerned citizens came out to the recent National Foster Care Awareness event to learn how to care for Montgomery County's 250 children in need of foster families.
«Read the rest of this article»
Brenda Radford Reelected Trustee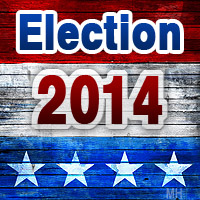 Montgomery County, TN – Clarksville-Montgomery County voting for the Tennessee State Primary and County general elections was light. Around 11,000 people early voted and on Election Day, Thursday, August 7th, only 8,105 came out to vote.
With 9480 votes, Jim Durrett was elected the new Montgomery County Mayor. Incumbent Carolyn Bowers had 7654 votes and Curt Mize came in at 2295.
In the highly contested Montgomery County Sheriff's race, John Fuson was elected with 11,020 votes. Tyler Barrett had 4,519 votes, with Bret Murray getting 1,809, while Dexter Mines had 1,612.
«Read the rest of this article»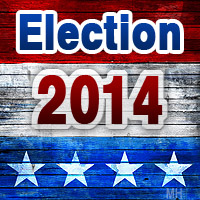 Cunningham, TN – Juvenile Court Judge candidate Tim Barnes was at the 106th Annual Lone Oak Picnic held by the Central Civitan Club on Saturday, July 27th, 2014 talking to folks about his election campaign.
"This is just another great Lone Oak Picnic and Barbeque," said Tim Barnes. "I have been the Juvenile magistrate since 2010. This is a great opportunity to come out and meet the people and let them know that I have now presided over 10,000 juvenile cases."
«Read the rest of this article»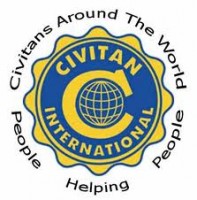 Cunningham, TN – The Central Civitan Club held the 106th Annual Lone Oak Picnic on Saturday, July 27th, 2014 at the Central Civitan Building located on Alonzo Place. The picnic started at 10:00am and continued until 3:00pm.
The Civitan Club prepared 4 whole hogs, 30 shoulders and 300 chicken halves for the event. There was also ice cream, coke products and water available. It is estimated that just over 500 people turned out Saturday.
«Read the rest of this article»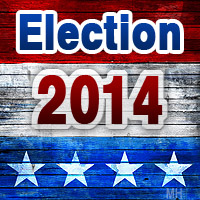 Clarksville, TN – On Tuesday, July 22nd, 2014, the Clarksville Association of Realtors and the Clarksville Home Builders Association will be hosting a Political Candidate Forum featuring candidates running in the August 2014 State Primary and County General Election.
The Political Candidate Forum will take place at the Montgomery County Civic Hall located at 350 Pageant Lane, Suite 201, beginning at 8:15am. «Read the rest of this article»


Clarksville, TN – Maria Jimenez, local accountant and creator of the "FUN Accounting for Preschoolers" program, issued a challenge to the children of the Summer Youth Program.
Participants in the Clarksville Parks and Recreation program were given the opportunity to develop a business plan for a fictional business or profession of their choosing.
«Read the rest of this article»


Clarksville, TN – The Kleeman Community Center, located at 166 Cunningham Lane, will be hosting the 3rd Annual Money Management Fair on July 12th, 2014 from noon to 4:00pm.
Families can enjoy inflatables, food and prizes at this financial literacy event!
«Read the rest of this article»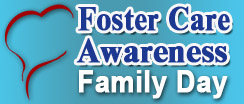 Clarksville, TN – May 17th marked the 5th Annual Foster Care Awareness Family Day Celebration. Over 450 members of the Clarksville Community gathered together to learn about becoming a foster parent at the LEAP Plaza.
Of those that attended there were a total of 9 that signed up to become foster parents.
«Read the rest of this article»
Clarksville, TN – It is a solemn occasion when a nation gathers together to honor its soldiers, those who lived to come home, but even more importantly those who did not. The body of U.S. Army Staff Sergeant Lawrence Woods was buried in Arlington National Cemetery on March 21st of this year. There are 27 remaining missing POW/MIA's from the State of Tennessee. Each one was honored in a ceremony held in front of the William O. Beach Civic Center at Veterans Plaza in Clarksville Tennessee on Sunday evening.
The Vietnam Veterans of America, Chapter 396 holds this Memorial Day Vigil each year to remember the men and women who were left behind in Vietnam when American forces left that country in 1975.
«Read the rest of this article»