Topic: Tim Barnes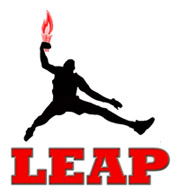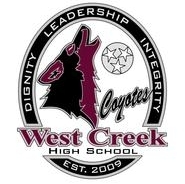 Clarksville, TN – March 15th marked the March Madness Charity 3 on 3 Basketball Tournament at West Creek High School hosted by the LEAP Organization and West Creek High School (WCHS) Lady Coyotes.
The full day of exciting hardwood action was both recreational and competitive as the team's battled on the court for trophies, prizes, and bragging rights.
«Read the rest of this article»
Clarksville, TN -  Tennessee State Senator Mark Green, physician and small business owner, endorsed today Republican State Senator Jim Tracy for Congress in the fourth congressional district.
"As a small business owner, Jim understands what it's like to meet a payroll and make a balanced budget.  With his experience in the Tennessee Legislature tied in with his business background and experience, Jim is exactly what both Washington and Tennessee need to drive the economic engine, put Tennesseans back to work and cut the government wasteful spending," said Senator Green. «Read the rest of this article»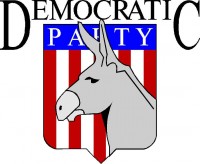 Clarksville, TN – The Montgomery County Democratic Party gathered at the Smith Trahern mansion on December 11 to celebrate Christmas and to honor local volunteers and Montgomery County's statesmen for their service.
State Senator Tim Barnes received a plaque noting his service to the party and to his Montgomery County constituency over the past four years. The party also recognized State Representatives Joe Pitts and John Tidwell who will both continue the elected offices.
«Read the rest of this article»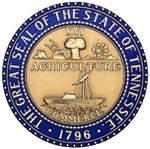 Clarksville TN – Dr. Mark Green, newly elected Tennessee State Senator for District 22, has announced he will host a town hall meeting in Montgomery County on January 3rd, 2013 at the Montgomery County Veterans Plaza-Civic Hall Room. The meeting will start at 4:00pm.
Dr. Green unseated Senator Tim Barnes in the November election, and is anxious to connect with his constituents.  No stranger to service, Dr. Green is a veteran serving in both Iraq and Afghanistan.  Dr. Green is President and CEO of AlignMD, an emergency department hospitalist and urgent care management and staffing company based in Clarksville.
The public is invited to meet with Senator Mark Green and discuss their concerns of the 22nd District.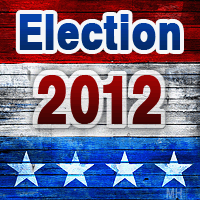 Clarksville, TN – On Election Day polls opened at 7:00am, but I didn't get going till 9:30am. My first stop was to vote at Smith school. After I voted, I took a few pictures before I headed off to the Election Commission.
"The elections today have been busy, very busy," said Rita Wilson, the chairwoman of the Montgomery County Election Commission.  A lot of people decided that they wanted to vote today, but they had not bothered to check and see where they were supposed to vote.  So we are having a big backlog of them coming in and phone calls about that.  But I think that people are really excited about election day," according to Wilson.
«Read the rest of this article»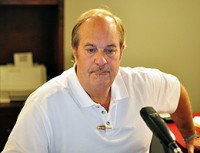 Well the votes are in.  The people have spoken.  On a national level, it appears we'll have four more years of economic struggle, attacks on the middle class, a health care system that is a disaster, and a national defense strategy that is virtually non-existent.
But the people have spoken.  That's what makes this country great.  At least we get to vote, whether we like the outcome or not. I respect the will of the people.  We don't always get our way and all of us find that very difficult to deal with. «Read the rest of this article»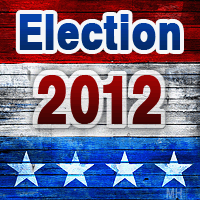 Clarksville, TN – Tennessee State Senator Tim Barnes said he will suspend campaign activities on Sunday, and resume campaigning on Monday heading into Election Day.
"I believe Sunday should be set aside as a day of worship, rest and family," said State Senator Barnes. "People should not be subject to the annoyances of robocalls and door knocks on Sundays."
«Read the rest of this article»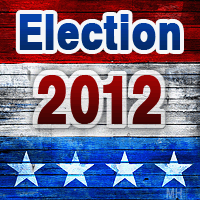 Nashville, TN – The board that enforces Tennessee's campaign finance law has voted against imposing any penalties against Green PAC, a political action committee, set up by Dr. Mark Green, a candidate for Tennessee State Senate.
Tennessee Citizen Action had filed the complaint alleging Green used the PAC as "an illegal conduit" for donations from an employee and a business associate so they could exceed the maximum allowable contributions.  The group claimed that Green was being allowed to funnel money into his campaign illegally. «Read the rest of this article»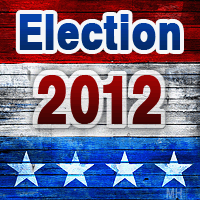 Clarksville, TN – Tennessee State Senator Tim Barnes was named legislator of the year by the Tennessee Nurses Association.
Senator Barnes accepted the award Friday at the Tennessee Nurses Association convention in Franklin."I am incredibly humbled to receive this honor from our nurses," Senator Barnes said.
«Read the rest of this article»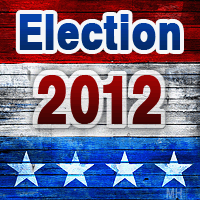 Clarksville, TN – Senator Lamar Alexander was in Clarksville this week to give his endorsement to Dr. Mark Green for Tennessee State Senate.   Green is challenging Democratic incumbent Tim Barnes in a very contentious race.
At an old fashioned fish fry in Woodlawn, Alexander,  the former Governor of Tennessee, and Secretary of Education, encouraged voters to "give this man a chance."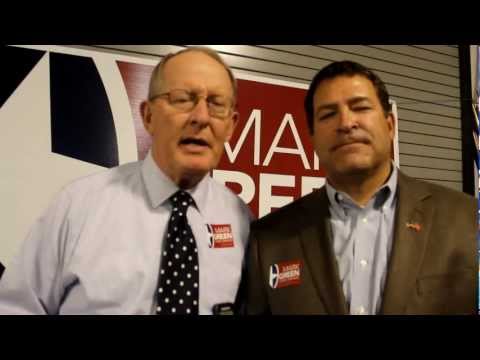 «Read the rest of this article»