Topic: Tim Barnes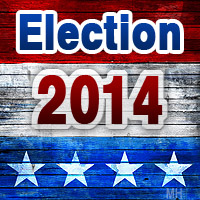 Clarksville, TN – On Tuesday, July 22nd, 2014, the Clarksville Association of Realtors and the Clarksville Home Builders Association will be hosting a Political Candidate Forum featuring candidates running in the August 2014 State Primary and County General Election.
The Political Candidate Forum will take place at the Montgomery County Civic Hall located at 350 Pageant Lane, Suite 201, beginning at 8:15am. «Read the rest of this article»

Clarksville, TN – Maria Jimenez, local accountant and creator of the "FUN Accounting for Preschoolers" program, issued a challenge to the children of the Summer Youth Program.
Participants in the Clarksville Parks and Recreation program were given the opportunity to develop a business plan for a fictional business or profession of their choosing.
«Read the rest of this article»

Clarksville, TN – The Kleeman Community Center, located at 166 Cunningham Lane, will be hosting the 3rd Annual Money Management Fair on July 12th, 2014 from noon to 4:00pm.
Families can enjoy inflatables, food and prizes at this financial literacy event!
«Read the rest of this article»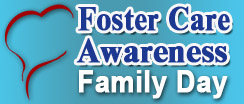 Clarksville, TN – May 17th marked the 5th Annual Foster Care Awareness Family Day Celebration. Over 450 members of the Clarksville Community gathered together to learn about becoming a foster parent at the LEAP Plaza.
Of those that attended there were a total of 9 that signed up to become foster parents.
«Read the rest of this article»
Clarksville, TN – It is a solemn occasion when a nation gathers together to honor its soldiers, those who lived to come home, but even more importantly those who did not. The body of U.S. Army Staff Sergeant Lawrence Woods was buried in Arlington National Cemetery on March 21st of this year. There are 27 remaining missing POW/MIA's from the State of Tennessee. Each one was honored in a ceremony held in front of the William O. Beach Civic Center at Veterans Plaza in Clarksville Tennessee on Sunday evening.
The Vietnam Veterans of America, Chapter 396 holds this Memorial Day Vigil each year to remember the men and women who were left behind in Vietnam when American forces left that country in 1975.
«Read the rest of this article»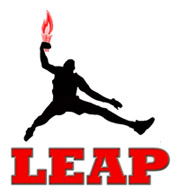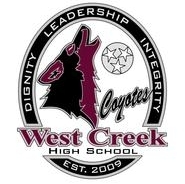 Clarksville, TN – March 15th marked the March Madness Charity 3 on 3 Basketball Tournament at West Creek High School hosted by the LEAP Organization and West Creek High School (WCHS) Lady Coyotes.
The full day of exciting hardwood action was both recreational and competitive as the team's battled on the court for trophies, prizes, and bragging rights.
«Read the rest of this article»
Clarksville, TN -  Tennessee State Senator Mark Green, physician and small business owner, endorsed today Republican State Senator Jim Tracy for Congress in the fourth congressional district.
"As a small business owner, Jim understands what it's like to meet a payroll and make a balanced budget.  With his experience in the Tennessee Legislature tied in with his business background and experience, Jim is exactly what both Washington and Tennessee need to drive the economic engine, put Tennesseans back to work and cut the government wasteful spending," said Senator Green. «Read the rest of this article»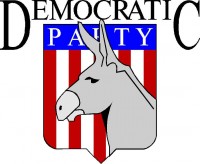 Clarksville, TN – The Montgomery County Democratic Party gathered at the Smith Trahern mansion on December 11 to celebrate Christmas and to honor local volunteers and Montgomery County's statesmen for their service.
State Senator Tim Barnes received a plaque noting his service to the party and to his Montgomery County constituency over the past four years. The party also recognized State Representatives Joe Pitts and John Tidwell who will both continue the elected offices.
«Read the rest of this article»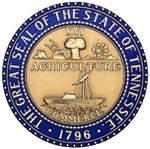 Clarksville TN – Dr. Mark Green, newly elected Tennessee State Senator for District 22, has announced he will host a town hall meeting in Montgomery County on January 3rd, 2013 at the Montgomery County Veterans Plaza-Civic Hall Room. The meeting will start at 4:00pm.
Dr. Green unseated Senator Tim Barnes in the November election, and is anxious to connect with his constituents.  No stranger to service, Dr. Green is a veteran serving in both Iraq and Afghanistan.  Dr. Green is President and CEO of AlignMD, an emergency department hospitalist and urgent care management and staffing company based in Clarksville.
The public is invited to meet with Senator Mark Green and discuss their concerns of the 22nd District.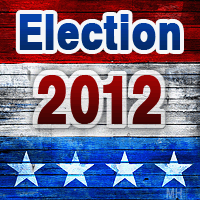 Clarksville, TN – On Election Day polls opened at 7:00am, but I didn't get going till 9:30am. My first stop was to vote at Smith school. After I voted, I took a few pictures before I headed off to the Election Commission.
"The elections today have been busy, very busy," said Rita Wilson, the chairwoman of the Montgomery County Election Commission.  A lot of people decided that they wanted to vote today, but they had not bothered to check and see where they were supposed to vote.  So we are having a big backlog of them coming in and phone calls about that.  But I think that people are really excited about election day," according to Wilson.
«Read the rest of this article»