Topic: Tim Winters

Clarksville, TN – On a sweltering afternoon in Tallil, Iraq, a U.S. Army soldier named Elizabeth Wilcox paused on her way to the gym to examine what looked like seashells on the desert floor.
Centuries ago, the Euphrates River had flowed through the area, surrounding a nearby stone structure some scholars believe was the Tower of Babel, but that channel of the river had long since turned to dust.
«Read the rest of this article»

Clarksville, TN – Being able to speak a second language is something worth bragging about, but can it help you get a job? According to the website topuniversities.com, graduates with degrees in foreign languages "have long been in demand across many sectors of business and industry."
«Read the rest of this article»

Clarksville, TN – The Austin Peay State University Classics Program continues to grow, both in student enrollment and in its national reputation, and to take advantage of this recent momentum, the program has launched a national scholarly publication, Philomathes: A Journal of Undergraduate Research in Classics.
The new online journal will publish original research by undergraduate students in any area of Classics.
«Read the rest of this article»

Clarksville, TN – If you grew up in Clarksville and studied Latin, chances are you know Kaye or Grady Warren. The couple taught Latin in the Clarksville-Montgomery County School System for more than 40 years, and in that time they became one of the area's biggest advocates for Classical Studies.
Just last summer, one of their former students—Austin Peay State University freshman Alexander Kee—earned first place in Advanced Latin Grammar at the National Junior Classical League convention in San Antonio, Texas.
«Read the rest of this article»

Clarksville, TN – Austin Peay State University, which turns 90 next year, recently experienced a late growth spurt. Earlier this week, the campus grew by about 10 acres when the school finally closed on property previously owned by the Jenkins and Wynne auto dealership.
The $8.8 million purchase marks one of the largest expansions in the University's history, and it now connects the 182-acre College Street campus with downtown Clarksville.
«Read the rest of this article»

Clarksville, TN – When the first Austin Peay State University Faculty Senate met in October of 1975, then-senate president Solie Fott made two motions to the University administration.
"Things are a little foggy now, but when I think back on my term as president, I think of two motions we made," Fott said. "The first motion was asking the administration to lower the speed bumps that were all over campus, and especially around the administration building. The administration told us no.
«Read the rest of this article»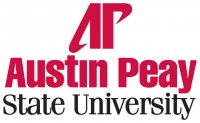 Clarksville, TN – Latin is very much a living language on the campus of Austin Peay State University, as Classics at APSU recently hosted its annual Classics Day event for area high school students.
The all-day event brought together a record 144 students from Montgomery County high schools for a day of activities centered on the languages of the ancient world. Gathered at the APSU Morgan University Center, faculty members and current APSU students gave lectures on their studies of classic languages, with students also taking part in a skit promoting this year's theme of the study of Latin.
«Read the rest of this article»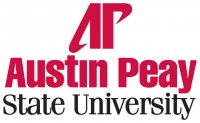 Clarksville, TN – Several faculty and staff members at Austin Peay State University announce their recent professional and scholarly activities.
Dr. Chad Brooks, associate professor of biology, co-authored an article about an amphibian-lethal virus in west Tennessee, and the article is published in the latest edition of Herpetological Review. The title of the article was "Further presence of ranavirus infection in amphibian populations of Tennessee, USA." «Read the rest of this article»
Austin Peay State University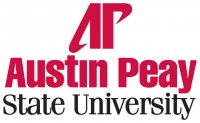 Clarksville, TN – One gets the impression that Dr. Tim Winters, Austin Peay State University classics professor, doesn't sleep much. A dedicated teacher, he's won most of the University's major faculty awards, such as the Socrates Award for Excellence in Teaching and the APSU National Alumni Association Distinguished Professor Award. «Read the rest of this article»
Austin Peay State University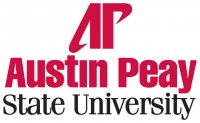 Clarksville, TN – Jennifer Miraldi, a junior classics major at Austin Peay State University, unfolded a large map and spread it over the desk of Dr. Tim Winters, APSU professor of classics, covering up his coffee mugs and a worn, paperback copy of Euripides' plays.
"The site is called Gournia," Miraldi said, leaning over the map and pointing at a small dot on the Greek island of Crete. It didn't look like much on the crinkled paper, but in actuality Gournia is a stunningly beautiful archeological site, with ancient stone walls surrounded by lush green hills and the deep blue of the Cretan Sea.
«Read the rest of this article»