Topic: Tipton County

Nashville, TN – The Tennessee Wildlife Resources Agency has been informed that the Tennessee's Natural Resources Conservation Service (NRCS) has recently received $778,044 in additional funding to help crop and livestock producers through the Environmental Quality Incentives Program (EQIP).
Producers in areas designated as either D3 Drought, Extreme or D4 Drought  exceptional on the recent July 2012 U.S. Drought Monitor maps for Tennessee are eligible to apply for selected conservation practices. These areas include Benton, Carroll, Crockett, Dyer, Fayette, Gibson, Haywood, Henry, Houston, Humphreys, Lake, Lauderdale, Montgomery, Obion, Shelby, Stewart, Tipton, and Weakley counties. «Read the rest of this article»
Tennessee State Troopers will strictly enforce "No Refusal" Law in 16 Counties

Nashville, TN – Five people lost their lives in vehicular crashes on Tennessee roadways during last year's New Year's Eve holiday period. Sixty percent of those fatalities occurred in alcohol-related crashes.
That's why the Tennessee Highway Patrol will join with local law enforcement agencies to conduct another "No Refusal" DUI enforcement campaign during the 2012-13 New Year's Eve holiday, beginning at 6:00pm, Friday, December 28th and concluding at midnight on Tuesday, January 1st, 2013. «Read the rest of this article»
Tennessee Highway Patrol, Governor's Highway Safety Office and Mother's Against Drunk Driving Make Joint Announcement

Nashville, TN – Tennessee Department of Safety and Homeland Security Commissioner Bill Gibbons and Tennessee Highway Patrol Colonel Tracy Trott announced the department's second "No Refusal" enforcement campaign at a joint press conference with the Governor's Highway Safety Office (GHSO) and Mothers Against Drunk Driving (MADD) in Nashville.
The "No Refusal" enforcement effort, beginning at 6:00pm on Friday, August 31st and concluding at midnight on Monday, September 3rd, will also coincide with the Labor Day holiday weekend.
«Read the rest of this article»
Agriculture Secretary Vilsack Delivers Targeted Financial and Technical Assistance to Drought-Stricken Producers and Landowners in 19 States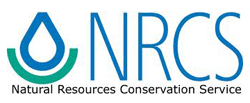 Nashville, TN – Agriculture Secretary Tom Vilsack today announced that USDA will target nearly $16 million in financial and technical assistance to help eligible crop and livestock producers in 19 states cope with adverse impacts of the historic drought gripping the nation.
"President Barack Obama and I continue to work across the federal government to provide relief for those farmers and ranchers who are affected by the severe drought conditions impacting many states across our nation," Vilsack said. "This additional assistance builds on a number of steps USDA has taken over the past few weeks to provide resources and flexibility in our existing programs to help producers endure these serious hardships." «Read the rest of this article»
Burn Ban Still In Effect for Montgomery County

Nashville, TN – The ban on outdoor grilling has been lifted by the Department of Agriculture. The Burn Ban itself is still in place for Montgomery County and 22 other counties across Tennessee. A public notice will be given when the burn ban it totally lifted.
The burn ban has been lifted for Henderson, Lewis and Stewart counties. «Read the rest of this article»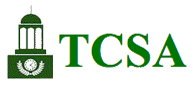 Murfreesboro, TN - Lettie Kendall, a Montgomery County commissioner, has been selected as the 2011 recipient of the "Robert M. Wormsley Outstanding County Official of the Year" award by the Tennessee County Services Association (TCSA).
Kendall, a county commissioner for the past 39 years, joins the ranks of only seven other county officials ever to be awarded this prestigious title by the statewide association. She is the first female and first African-American to win the distinguished award.
«Read the rest of this article»

Nashville, TN – Tennesseans who suffered losses due to severe spring weather have about six weeks remaining to apply for assistance. August 9th is the last day the Federal Emergency Management Agency will accept applications for individual assistance.
State and federal officials continue to encourage anyone with damage or other losses in the disaster-designated counties to register. "You may think you don't need assistance, but you could later have disaster related losses," said TEMA Director James H. Bassham "Registration with FEMA is free. It's better to get your name in the system before the August 9th deadline. After that date, it will be too late." «Read the rest of this article»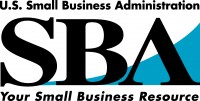 Atlanta, GA — The U.S. Small Business Administration announces today that due to a steady decrease of activity, the Disaster Loan Outreach Centers located in Gibson, Haywood, Montgomery and Tipton counties, Tennessee will cease operations Thursday, June 24th at the close of business. «Read the rest of this article»