Topic: Tokyo Japan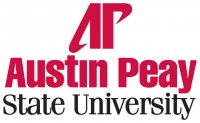 Clarksville, TN – Two Austin Peay State University professors will present separate sessions of the Provost Lecture Series this week at APSU.
Dr. Tatsushi Hirono, assistant professor of social work, will present at 3:00pm, Tuesday, March 26th in the Morgan University Center, Room 103C. The title of his presentation is "The Role of Religious Leaders in Natural Disaster Relief: A Comparative Analysis between the Clergy of American Christian Churches and Japanese Buddhist Temples." «Read the rest of this article»

Clarksville, TN -  Just when you thought there wouldn't be any good news on the jobs front, comes the announcement of new jobs and a plant expansion in Clarksville/Montgomery County.
Akebono Brake Corporation, a subsidiary of Tokyo, Japan-based Akebono Brake Industry Co., Ltd., a global provider of advanced noise, vibration and harshness (NVH) and braking solutions to the world's automotive industry, announced on January 9, 2013 that it will be moving forward on an $82 million expansion of its Clarksville, TN location.  This will also mean approximately 94 additional jobs to the community. «Read the rest of this article»
Written by Beth Hagenauer, Public Affairs
NASA Dryden Flight Research Center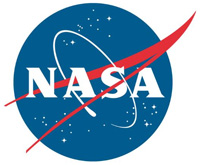 Edwards, CA – A NASA aircraft carrying a unique 3-D aerial radar developed by NASA's Jet Propulsion Laboratory, Pasadena, CA, has left California for a 10-day campaign to study active volcanoes in Alaska and Japan.
The modified NASA C-20A (G-III) aircraft, with JPL's Uninhabited Aerial Vehicle Synthetic Aperture Radar (UAVSAR) installed in a pod under its belly, departed NASA's Dryden Aircraft Operations Facility in Palmdale, CA, October 2nd, en route to Joint Base Lewis-McChord in Tacoma, WA.
«Read the rest of this article»
Written by Dr. Tony Phillips
Science at NASA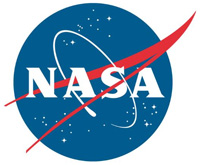 Washington, D.C. – Something strange is about to happen to the shadows beneath your feet.
On Sunday, May 20th, the Moon will pass in front of the sun, transforming sunbeams across the Pacific side of Earth into fat crescents and thin rings of light.1
It's an annular solar eclipse, in which the Moon will cover as much as 94% of the sun. Hundreds of millions of people will be able to witness the event. The eclipse zone stretches from southeast Asia across the Pacific Ocean to western parts of North America.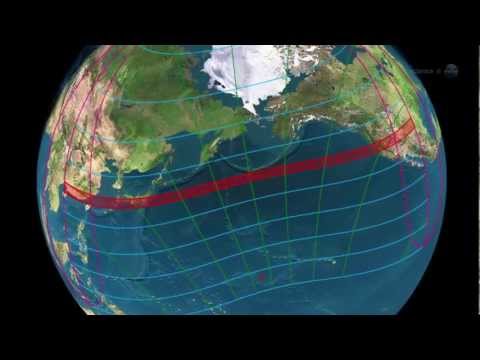 «Read the rest of this article»