Topic: Tokyo Japan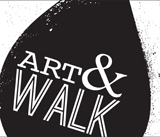 Clarksville, TN – Clarksville's First Thursday Art Walk is produced by the Downtown Clarksville Association and is a free, self-guided tour spanning a 5-block radius that combines visual art, live music, engaging events and more in the heart of Downtown Clarksville.
With 10+ venues, bars and businesses participating each month, the First Thursday Art Walk in Clarksville is the ultimate opportunity to savor and support local creative talent.
«Read the rest of this article»

Clarksville, TN – The Customs House Museum and Cultural Center is located in historic downtown Clarksville, Tennessee. Come explore an entire city block featuring large gallery spaces filled with fine art, science and history.
Some of the events in January at the Museum are: Of Stars & Stripes: From the Collection of Dr. John Olson, Patterns of History: Quilts from the Collection, The Art of Noriko Register and Champagne & Chocolate.
«Read the rest of this article»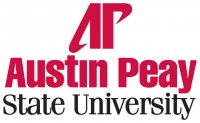 Clarksville, TN – On a warm summer evening, Dr. David Rands, Austin Peay State University associate professor of history, put on a dress shirt and tie and headed to the cultural and political center of Tokyo.
The Supreme Court of Japan stood to his south, and only a few blocks away, surrounded by a moat, was the famed Imperial Palace.
«Read the rest of this article»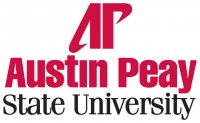 Clarksville, TN – On a recent spring afternoon, Takuya Kanemitsu, a Tokyo-based artist and art professor, wandered through the Austin Peay State University Browning Building, looking for one of his paintings.
He finally found the massive, six-foot wide canvas on a wall next to the President's Office, and Kanemitsu spent several quiet minutes that day reconnecting with the image of a pensive young woman surrounded by books.
"I was interested in the rhythm of the books," he said, moving his hand slowly in front of the painting. "The composition, I thought, was interesting."
«Read the rest of this article»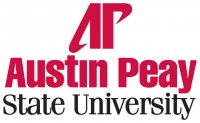 Clarksville, TN – For years, Dr. David Rands, Austin Peay State University assistant professor of history, has studied why certain people are attracted to certain cities. Specifically, he examined why Korean immigrants to Japan choose to live in either Osaka or Tokyo.
"I came up with this idea called 'function-based spatiality' – kind of a term I coined – where the city has several different functions within the local, regional, national and international spheres, and those functions act to either attract or repeal specific kinds of immigrants," he said.
«Read the rest of this article»
Greg Adams to join Governor's Staff July 8th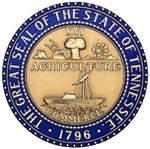 Nashville, TN – Tennessee Governor Bill Haslam today announced Greg Adams will join the governor's senior team as chief operating officer.
In the governor's ongoing effort to make Tennessee the best managed state in the nation, Adams' role will be to work with state departments to ensure they're operating in the most efficient and effective way possible.
«Read the rest of this article»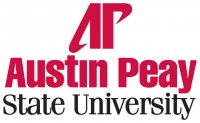 Clarksville, TN – Two Austin Peay State University professors will present separate sessions of the Provost Lecture Series this week at APSU.
Dr. Tatsushi Hirono, assistant professor of social work, will present at 3:00pm, Tuesday, March 26th in the Morgan University Center, Room 103C. The title of his presentation is "The Role of Religious Leaders in Natural Disaster Relief: A Comparative Analysis between the Clergy of American Christian Churches and Japanese Buddhist Temples." «Read the rest of this article»


Clarksville, TN –  Just when you thought there wouldn't be any good news on the jobs front, comes the announcement of new jobs and a plant expansion in Clarksville/Montgomery County.
Akebono Brake Corporation, a subsidiary of Tokyo, Japan-based Akebono Brake Industry Co., Ltd., a global provider of advanced noise, vibration and harshness (NVH) and braking solutions to the world's automotive industry, announced on January 9, 2013 that it will be moving forward on an $82 million expansion of its Clarksville, TN location.  This will also mean approximately 94 additional jobs to the community. «Read the rest of this article»
Written by Beth Hagenauer, Public Affairs
NASA Dryden Flight Research Center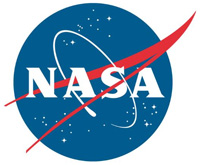 Edwards, CA – A NASA aircraft carrying a unique 3-D aerial radar developed by NASA's Jet Propulsion Laboratory, Pasadena, CA, has left California for a 10-day campaign to study active volcanoes in Alaska and Japan.
The modified NASA C-20A (G-III) aircraft, with JPL's Uninhabited Aerial Vehicle Synthetic Aperture Radar (UAVSAR) installed in a pod under its belly, departed NASA's Dryden Aircraft Operations Facility in Palmdale, CA, October 2nd, en route to Joint Base Lewis-McChord in Tacoma, WA.
«Read the rest of this article»
Written by Dr. Tony Phillips
Science at NASA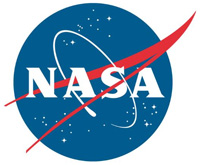 Washington, D.C. – Something strange is about to happen to the shadows beneath your feet.
On Sunday, May 20th, the Moon will pass in front of the sun, transforming sunbeams across the Pacific side of Earth into fat crescents and thin rings of light.1
It's an annular solar eclipse, in which the Moon will cover as much as 94% of the sun. Hundreds of millions of people will be able to witness the event. The eclipse zone stretches from southeast Asia across the Pacific Ocean to western parts of North America.
«Read the rest of this article»