Topic: Toyota Corolla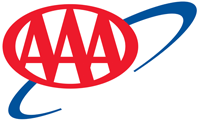 Washington, D.C. – New vehicle infotainment systems take drivers' eyes and attention off the road and hands off the wheel for potentially dangerous periods of time, according to new research from the AAA Foundation for Traffic Safety.
Drivers using in-vehicle technologies like voice-based and touch screen features were visually and mentally distracted for more than 40 seconds when completing tasks like programming navigation or sending a text message.
«Read the rest of this article»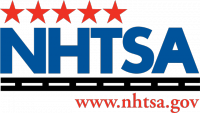 Washington, D.C. – Toyota Motor Engineering & Manufacturing (Toyota) notified the National Highway Traffic Safety Administration (NHTSA) on May 13th, 2015 that they are recalling certain model year 2004 Sequoia vehicles manufactured August 18th, 2003, to August 19th, 2004, and 2003-2004 Tundra vehicles manufactured March 18th, 2003, to August 25th, 2004.
On June 16th, 2015, Toyota expanded the recall to include an additional 1,270,468 vehicles, including model year 2002-2003 and 2005-2007 Sequoia, 2005-2006 Tundra, 2003-2007 Corolla, 2003-2007 Corolla Matrix, 2003-2007 Pontiac Vibe and 2002-2007 Lexus SC vehicles.
«Read the rest of this article»

Clarksville, TN – This morning, Friday, January 10th, 2014 at 7:10am, Clarksville Police Officer Thomas D. Walker responded to a motorist assist on Fort Campbell Boulevard (41A) Near Gate 1.
A burgundy Toyota Corolla driven by Kenneth P. Fornof, a 22 year old from Gleason, TN, was having vehicle issues and broken down in the middle turn lane facing northbound. CPD Officer Walker, assisting the Corolla, parked his vehicle in the middle turn lane facing southbound, nose to nose with the Corolla, with his blue lights activated.
«Read the rest of this article»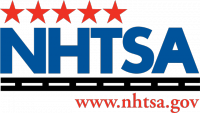 Washington, D.C. – Toyota is recalling certain model year 2003-2004 Corolla and Corolla Matrix vehicles and 2003-2004 Pontiac Vibe vehicles. The supplemental restraint system (SRS) circuits are susceptible to internal shorting.
The electrical short may create an abnormal current flow and increased heat which can damage the circuits. This could result in an inadvertent deployment of the front airbags and/or seat belt pretensioners.
«Read the rest of this article»

Clarksville, TN – Clarksville Police are asking for the public's assistance identifying two shoplifters.
On August 23rd, 2012, around 1:30pm, two women entered a store off of Wilma Rudolph Boulevard, took four laptops worth $2900, and exited from the store without paying. They were only in the store for about one minute.
«Read the rest of this article»

Clarksville, TN – Clarksville Police are investigating an altercation which resulted in one man being taken to Vanderbilt by ambulance.
On August 14th, 2012, around 1:15pm, Police were called to Gateway Medical Center in reference to a 32 year old man who had sustained two gunshot wounds; one was a superficial wound to the head and the other wound was to the leg.
The 32 year old man was brought to the hospital by a friend in a privately owned vehicle. Police had to back track to find the location of the shooting since there were no shots fired calls received by 911.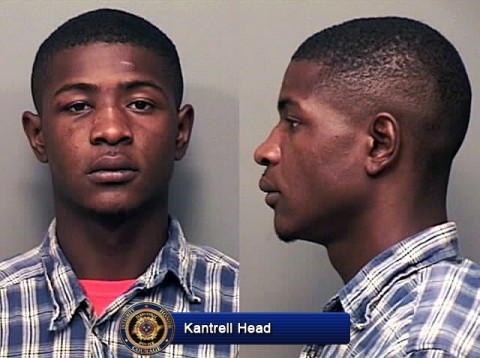 «Read the rest of this article»

Clarksville, TN – Clarksville Police are asking for assistance locating Abdullah Hassan Rasheed Powell, B/M, DOB: 11/19/79. He has a warrant on file for Vehicle Burglary and is wanted for questioning in several other burglaries.
He could be in a 2011 Red Toyota Corolla or in an unknown model Silver or White Vehicle.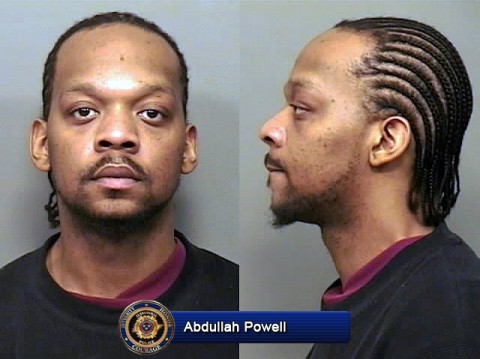 «Read the rest of this article»
Ford Focus and Kia Forte score Very Good in tests of small sedans and hatchbacks

Yonkers, NY – The highly anticipated redesigned Honda Civic LX, whose predecessors have often been Consumer Reports' highest rated small sedans as well as Top Picks in five of the last 10 years, now scores too low to be Recommended by the leading automotive testing organization.
The redesigned Civic LX's score dropped a whopping 17 points to a mediocre 61 from the previous generation's very good 78. It scored second-to-last in CR's ratings of 12 small sedans, followed only by the recently redesigned Volkwagen Jetta. Consumer Reports' testers found the 2012 Civic to be less agile and with lower interior quality than its predecessor. It also suffers from a choppy ride, long stopping distances, and pronounced road noise. On the positive side, the Civic provides decent rear-seat room, and it achieved 30 mpg overall, which gives it the second-best fuel economy in its class—behind only the Toyota Corolla's 32 mpg.
«Read the rest of this article»
Written by U.S. Air Force Capt. Peter Shinn
Kunar Agribusiness Development Team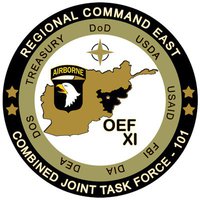 Kunar Province, Afghanistan – On a late August day outside Forward Operating Base Wright, U.S. Army Sgt. 1st Class Melissa Brumley helped load a slightly scuffed Toyota Corolla with boxes of clothing for the families of war widows and school supplies for the Fatima Girls School in nearby Asadabad, the provincial capital of Kunar Province in eastern Afghanistan.
Brumley, of Stewart, IA, is the noncommissioned officer in charge of administration for the Iowa National Guard's 734th Agribusiness Development Team.
«Read the rest of this article»
Editors Choose Top Vehicles for $10,000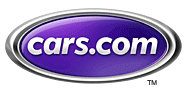 Chicago, IL — The economy may be rebounding, but the quest for an affordable ride lives on. To help those consumers looking for a quality vehicle that is easy on their wallet, Cars.com editors put together a list of the best cars that $10,000 can buy.
"There are a lot of great cars available for buyers on a budget," says Cars.com Editor in Chief Patrick Olsen. "However, it is important for car buyers to consider the entire package when choosing a wallet-friendly model. Our best $10K cars help buyers find cost-friendly options that still deliver features like safety and gas mileage." «Read the rest of this article»