Topic: Tracy Trott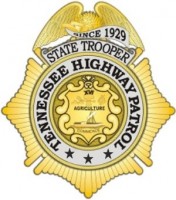 Nashville, TN – The Tennessee Highway Patrol (THP) and Tennessee Highway Safety Office (THSO) are partnering together for a safe Halloween. The THP will plan for increased visibility and enforcement efforts on Halloween to ensure a safe and happy holiday for all Tennesseans.
There were four people killed on Halloween night per the Tennessee's Integrated Traffic Analysis Network (TITAN) during the 2013-2015 time periods. Two of the four fatal crashes involved drunk drivers.
"There is typically a dramatic increase in pedestrian traffic on Halloween. It is important for us to remind motorists to slow down and watch for children on all roadways. This is a time of good family fun. However, children, parents and motorists must remember that safety comes first," Department of Safety and Homeland Security Commissioner David Purkey said.
«Read the rest of this article»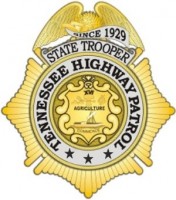 Nashville, TN – The Tennessee Highway Patrol cautions motorists to watch out for deer on or near the roadways this fall season. An increase in deer-related crashes is likely during the months of October through December due to deer mating and hunting season.
"A crash with a deer can be a very serious and dangerous incident," THP Colonel Tracy Trott said. "Deer pose a danger to motorists throughout the year, especially in the fall. Our stats show November is typically the worst month for deer-related crashes. It is important motorist exercise caution, slow down and remain alert in areas where deer are populated."
«Read the rest of this article»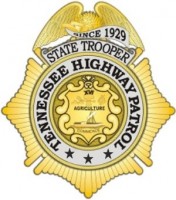 Nashville, TN – Tennessee Highway Patrol Colonel Tracy Trott is reminding motorists to exercise an abundance of caution in neighborhoods and around school zones during the upcoming 2016-2017 school year. State Troopers will target speeders, distracted drivers and those who disregard stopped school buses that are loading and unloading children.
State Troopers issued 5,247 citations in school zones during the 2012-2013 school year. That's up from 3,856 citations issued in 2011-12. Last year's citations included 759 speeding violations and two citations for passing a stopped school bus.
«Read the rest of this article»
Train for Success, Expect to be Successful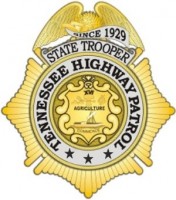 Nashville, TN – The Tennessee Department of Safety and Homeland Security and the Tennessee Highway Patrol (THP) wanted to share some positive news about the THP.
We are proud to announce that THP was named the "First Place Winner" in Highway Patrol/State Police agency category consisting of 501-1500 troopers in the nation for 2016. Additionally, THP received two awards in "Traffic Incident Management and Technology".
The THP recently competed in an annual International Association of Chiefs of Police (IACP) Law Enforcement Challenge by presenting programs and results of public safety efforts.
«Read the rest of this article»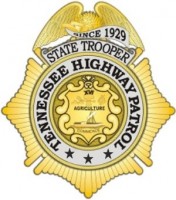 Nashville, TN – The Tennessee Highway Patrol (THP) K-9 program received a new patrol dog to aid in the protection and service of Tennessee. The new K-9 was donated to the THP by Ali Hemyari with Nashville K-9, LLC. The K-9 is a three-year-old German Shepherd, named Tage, and was previously trained by the Swiss Police to be a Patrol Dog.
"This is just a tremendous opportunity for the THP to be able to perform at an even higher level of capability," Colonel Tracy Trott said. "The number one goal of the THP is to protect the citizens of Tennessee and this patrol dog will help us to do just that."
«Read the rest of this article»
Tennessee State Representative Curtis Johnson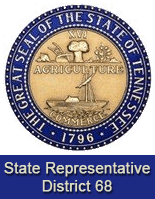 Nashville, TN – The 109th Tennessee General Assembly adjourned on April 22nd, 2016 to become a part of Tennessee history with passage of major legislation to reduce crime, cut tax burdens, spur job growth, accelerate the state's success in K-12 education, boost the number of college graduates, curb drug abuse and curtail drunk driving.
State lawmakers also passed significant legislation to ease traffic congestion, reduce child abuse, aid farmers, increase access to healthcare and medication, increase voter participation and provide a safer environment for the elderly.
Following, please find a copy of some of the highlights of this year's legislative action.
«Read the rest of this article»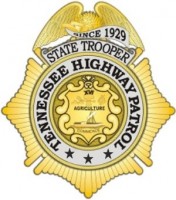 Nashville, TN – The Tennessee Highway Patrol (THP) wants to pass along the actions of Sergeant Jeff Reed who is assigned to THP's Lawrenceburg District. Last night the Giles County area experienced a severe weather event, consisting of high winds and strong rains.
The THP dispatchers alerted Sgt. Reed that US Hwy 31 in Giles County was flooded and there were vehicles in the area. The sergeant proceeded directly to the area and noticed that a vehicle was trapped in deep water with a lady waving her hands frantically out the window.
«Read the rest of this article»
Tennessee Highway Patrol Trooper saves Fort Campbell Soldier's Life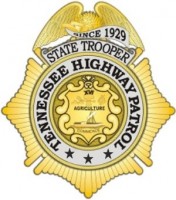 Nashville, TN – The Tennessee Highway Patrol (THP) was very proud to have Trooper Vincent Meaker assigned to Montgomery County of the THP Nashville District honored by U.S. Army Colonel Craig Alia of Fort Campbell Kentucky.
Colonel Alia met with Trooper Meaker personally to show his appreciation for his heroic actions and duty before self that saved a Fort Campbell soldier's life.
Trooper Meaker was patrolling I-24 in Montgomery County, February 29th, 2015 at 12:30am. During this time, he observed a pickup truck traveling east on I-24 at a very high rate of speed.
«Read the rest of this article»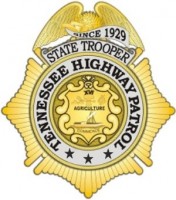 Nashville, TN – Colonel Tracy Trott of the Tennessee Highway Patrol (THP) has recorded a Tennessee "Call to Action Traffic Safety Video" requesting a commitment from every Tennessee motorist to be safe. The message is direct: The time is here, the time is now to stop highway related traffic deaths. It is your time to do what you must to protect yourself and your loved ones.
"If you speed, don't wear your seat belt, drive distracted, impaired or have reckless driver behaviors, then it is time to ask yourself, why? We care about your safety, we ask that you care too. These are questions the THP and law enforcement across Tennessee are asking each and every day. Remember, in 2015 Tennessee had 961 fatalities on our roadways. That is unacceptable. Our goal is to have zero fatalities," said Colonel Trott.
«Read the rest of this article»

Nashville, TN – The Tennessee Department of Transportation, Governor's Highway Safety Office, and Tennessee Department of Safety and Homeland Security are once again teaming up to remind Tennessee football fans that real Fans Don't Let Fans Drive Drunk this Super Bowl weekend.
"We want you to have a good time, but more importantly, we want you to be safe," said TDOT Commissioner John Schroer. "The chances of you, or someone you love, being in a drunk driving crash increases over the weekend and even more over a holiday weekend. Everyone thinks it won't happen to them and it always happens to somebody. Don't be that somebody."
«Read the rest of this article»