Topic: Traffic Safety
"More Cops. More Stops." Campaign Aims to Save Lives on Tennessee Roadways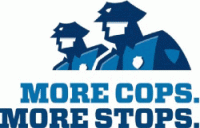 Nashville, TN – In an effort to save lives on Tennessee's roadways, local law enforcement agencies across the state will be out in force beginning April 12th through April 15th, and from April 19th through April 22nd, as part of the "More Cops. More Stops." campaign to crack down on drivers who are speeding, driving while under the influence or distracted, or not wearing seat belts.
Breaking traffic safety laws has deadly consequences. «Read the rest of this article»
Tennessee Saw An Increase in Traffic Fatalities in 2012

Nashville, TN – Tennessee Department of Safety and Homeland Security officials today joined representatives from the state's Department of Transportation and Governor's Highway Safety Office to announce the preliminary number of traffic fatalities in 2012.
Early figures indicate there was an increase in vehicular deaths on Tennessee roadways last year. These figures include all vehicular fatalities in Tennessee reported by law enforcement agencies across the state. «Read the rest of this article»
Enforcement Campaign Targets Tennessee Roadways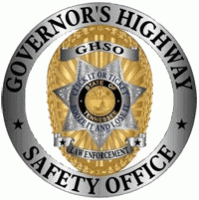 Nashville, TN – In an effort to save lives, the Governor's Highway Safety Office (GHSO) is again working across the state to crack down on traffic safety violations including impaired driving, seat belt use, distracted driving, and speeding, during its "More Cops. More Stops." campaign this April.
Tennessee is one of two states teaming with the U.S. Department of Transportation's National Highway Traffic Safety Administration (NHTSA) on this important national demonstration project to test the effectiveness of a new combined high visibility enforcement campaign. «Read the rest of this article»

We want to encourage safe driving over the Labor Day weekend.
Locally, drivers age 20-25 years old have consistently had higher rates of traffic collisions than other age groups.
We have seen an increase in injury accidents involving the following factors:
Seatbelts not being worn
Inattentive driving (cell phone usage, eating)
Speeding
Alcohol
Following too closely
There will be increased law enforcement presence and additional emphasis on promoting traffic safety over the holiday weekend commencing September 3rd-6th, 2010.
Despite tight revenues, state finishes fiscal year on schedule, lawmakers save jobs, education programs. (See complete text below of newly published Public Chapters of the Tennessee Code Annotated.)
NASHVILLE – While several other states struggle to close out the fiscal year ending Wednesday, Tennessee has already published new laws passed during its recently completed legislative session.
"We didn't have a $24 billion shortfall in revenue like the legislators in California are struggling with, but it was still a tight budget year in Tennessee," Senator Lowe Finney of Jackson, incoming chairman of the Senate Democratic Caucus, said.
Still, we were able to protect our better schools program – pre-K in particular – and we can move ahead with projects that will put Tennesseans back to work.
That's good for our families, our hometown economies and our state revenue. As more jobs begin to open up – thanks to projects like the West Tennessee industrial megasite – we can build a stable tomorrow for Tennesseans.
Among the laws now in effect:
Increased energy efficiency is now required in state buildings and vehicles.
Sex offenders are prohibited from being within 1,000 feet of certain places where children are likely to gather.
Tennessee driver's licenses now print birthdates larger to make them easier for retailers to read.
Vending machines installed on state property after July 1 must use energy efficient lighting, and the new lighting must be installed on any that are repaired.
«Read the rest of this article»