Topic: Traumatic Brain Injury

Nashville, TN – Approximately 8,000 Tennesseans are hospitalized each year with brain injuries. For each patient, there are physical and economic impacts, sometimes causing lasting distress for individuals, families and communities.
Health and medical professionals from across the state will gather in Nashville March 17th to discuss new developments in preventing traumatic brain injury. The conference is open to the public and will be held on the campus of David Lipscomb University. «Read the rest of this article»
Center to treat Traumatic Brain Injury (TBI) and Psychological Health conditions in America's Wounded Military Service Members
Fort Campbell Center is the Third of Nine to be Completed Nationwide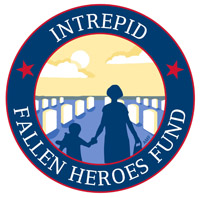 Fort Campbell, KY – Since September 11th, 2001, psychological health conditions, including Traumatic Brain Injury (TBI), have become an epidemic among members of the American military, due to violent encounters with IEDs during deployments, combat related incidents and training activities.
On Monday, service members, and thousands of others who experience TBI or psychological health conditions have new hope, as the Intrepid Fallen Heroes Fund (IFHF) joined with military leaders to officially dedicate the new $11 million Intrepid Spirit Center set to provide crucial treatment of psychological injuries in returning service members at Fort Campbell, KY.
«Read the rest of this article»
Intrepid Spirit Center Will Treat Returning Service Members with Invisible Wounds of War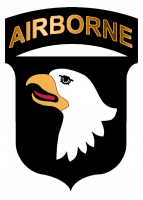 Fort Campbell, KY – Military leaders, including General Richard Cody, USA (Ret.), former Vice Chief of Staff of the Army, and Major General Gary J. Volesky, Commanding General, 101st Airborne Division (Air Assault) and Fort Campbell will join the leadership of the Intrepid Fallen Heroes Fund (IFHF) for a dedication ceremony of the new $11 million Intrepid Spirit Center Monday, September 8th, 2014 from 11:00am to noon at Fort Campbell, KY.
The Intrepid Spirit staff began providing crucial treatment of Traumatic Brain Injury (TBI) and psychological health conditions to American military heroes stationed at or living near Fort Campbell in the center last month.
«Read the rest of this article»
Written by Suzanne Ovel
Warrior Transition Command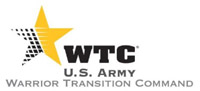 West Point, NY – The day that Spc. Amanda Lyle walked out of the Jefferson Barracks VA Hospital Polytrauma Clinic, a doctor stopped and asked her, "You know you're a miracle, right?"
So she had been told, but Lyle said that she thankfully didn't remember those first few weeks after a bad car accident in El Paso, Texas, in November 2012, which caused a severe traumatic brain injury, along with bleeding in her brain, a broken scapula and two broken vertebrae.
«Read the rest of this article»

Nashville, TN – Traumatic brain injury can occur as a result of any head injury. Whether it is a fall from a bicycle or a motorcycle crash, a sports concussion or a head trauma to one of our brave veterans from an explosion on the battlefield, the delicate brain can suffer significant after affects.
Many of these injuries can be prevented. During observances of Brain Injury Awareness Month, the Department of Health is reminding Tennesseans of the importance of wearing helmets while riding motorcycles and bicycles to help prevent brain injuries. «Read the rest of this article»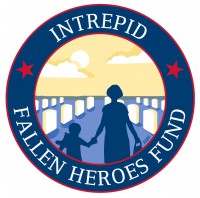 Fort Campbell, KY -The Intrepid Fallen Heroes Fund announced today that the construction of the third in a series of nine (NICoE) Satellite Centers has reached a new milestone with a watertight roof and 90% of plumbing and electric work complete.
When finished, the center, named Intrepid Spirit, will provide the most advanced diagnosis and treatment protocols for wounded, injured and ill military heroes while creating effective programs for rehabilitation and recovery. The centers are designed to focus on injuries of the brain, most notably Traumatic Brain Injury (TBI) and Post Traumatic Stress (PTS), the signature wounds of the wars in Iraq and Afghanistan, in our wounded military troops.
«Read the rest of this article»

Clarksville, TN – SAFE: Soldiers And Families Embraced announces a free, weekly informational group for those living with Post-Traumatic Stress (PTSD) and Traumatic Brain Injury (TBI) on Wednesdays from 6:00pm-7:00pm at New Providence United Methodist Church, 1317 Fort Campbell Boulevard. Childcare is provided. «Read the rest of this article»

Clarksville, TN – On Wednesday, November 13th, 2013, SAFE: Soldiers and Families Embraced presented Col. (R) Ted Crozier, US Army, with the inaugural SAFE Community Heroes Award to recognize Col. Crozier's passionate work for Soldiers, veterans and family members.
The award was the Inaugural Community Heroes Award and will in years to come awarded by SAFE to honor those who work tirelessly for our military, veterans and their families.
«Read the rest of this article»
Fort Campbell, KY –  Fort Campbell's Warrior Resiliency and Recovery Center and National Intrepid Center of Excellence satellite, Intrepid Spirit, director Dr. Bret Logan welcomed four guest Ultimate Fighting Championship fighters November 4th to his traumatic brain injury treatment center.
The UFC guest fighters are visiting Fort Campbell before the "Fight for the Troops" event Wednesday night.
«Read the rest of this article»
Bill Larson, Master Sgt. Pete Mayes, Laura Boyd, and Fred Holly contributed to this piece.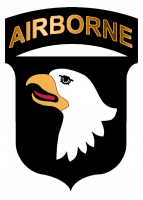 Fort Campbell, KY – It was June 27th 2010 and elements of the 1st Brigade Combat Team of the 101st Airborne Division were in Afghanistan participating in Operation Strong Eagle. Among these were 2nd Platoon  HHC of the 2/327th Infantry Regiment.
Their mission was to clear the Ghaki Valley working in conjunction with Explosive Ordinance Disposal Teams (EOD), Route Clearance, Civil Affairs, the Afghan National Army (ANA), Afghan Border Police (ABP), and the Afghan National Police (ANP).
«Read the rest of this article»