Topic: Traumatic Brain Injury

Clarksville, TN – SAFE: Soldiers And Families Embraced announces a free, weekly informational group for those living with Post-Traumatic Stress (PTSD) and Traumatic Brain Injury (TBI) on Wednesdays from 6:00pm-7:00pm at New Providence United Methodist Church, 1317 Fort Campbell Boulevard. Childcare is provided. «Read the rest of this article»

Clarksville, TN – On Wednesday, November 13th, 2013, SAFE: Soldiers and Families Embraced presented Col. (R) Ted Crozier, US Army, with the inaugural SAFE Community Heroes Award to recognize Col. Crozier's passionate work for Soldiers, veterans and family members.
The award was the Inaugural Community Heroes Award and will in years to come awarded by SAFE to honor those who work tirelessly for our military, veterans and their families.
«Read the rest of this article»
Fort Campbell, KY -  Fort Campbell's Warrior Resiliency and Recovery Center and National Intrepid Center of Excellence satellite, Intrepid Spirit, director Dr. Bret Logan welcomed four guest Ultimate Fighting Championship fighters November 4th to his traumatic brain injury treatment center.
The UFC guest fighters are visiting Fort Campbell before the "Fight for the Troops" event Wednesday night.
«Read the rest of this article»
Bill Larson, Master Sgt. Pete Mayes, Laura Boyd, and Fred Holly contributed to this piece.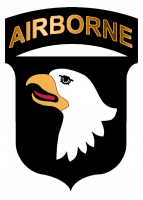 Fort Campbell, KY – It was June 27th 2010 and elements of the 1st Brigade Combat Team of the 101st Airborne Division were in Afghanistan participating in Operation Strong Eagle. Among these were 2nd Platoon  HHC of the 2/327th Infantry Regiment.
Their mission was to clear the Ghaki Valley working in conjunction with Explosive Ordinance Disposal Teams (EOD), Route Clearance, Civil Affairs, the Afghan National Army (ANA), Afghan Border Police (ABP), and the Afghan National Police (ANP).
«Read the rest of this article»
March Is Brain Injury Awareness Month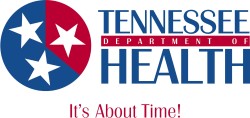 Nashville, TN – Your son who got his "bell rung" playing football. Your neighbor who hit his head on the windshield in a car accident. Your grandmother who fell on the sidewalk at church and hit her head. If you think you don't know anyone with a brain injury, think again.
Chances are good someone in your world has had a bump or jolt to the head that disrupts the normal function of the brain, known as a traumatic brain injury or TBI. The majority of TBIs are concussions or other mild forms of brain injury from which people fully recover. However, even with concussion, people with brain injury can suffer from a variety of symptoms such as headaches, sleep disruption, memory loss or depression. «Read the rest of this article»
A transcranial Doppler is a non-invasive, inexpensive and portable way to assess these complications.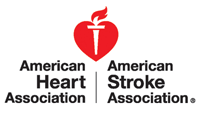 Honolulu, HI – U.S. soldiers in combat often suffer constricted blood vessels and increased pressure in the brain — significant complications of traumatic brain injuries, according to research presented at the American Stroke Association's International Stroke Conference 2013.
"Research shows that traumatic brain injury is a hallmark of recent military conflicts, affecting nearly a third of all wounded soldiers," said Alexander Razumovsky, Ph.D., lead researcher and director of Sentient NeuroCare Services in Hunt Valley, MD. «Read the rest of this article»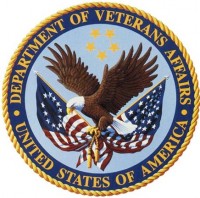 Washington, D.C.- The Veterans Affairs Department is publishing a proposed regulation in the Federal Register that would change its rules to add five diagnosable illnesses that are secondary to service-connected traumatic brain injury.
"We must always decide veterans' disability claims based on the best science available and we will," Veterans Affairs Secretary Eric K. Shinseki said. "Veterans who endure health problems deserve timely decisions based on solid evidence that ensure they receive benefits earned through their service to the country." «Read the rest of this article»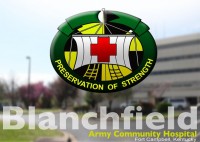 Fort Campbell, KY – The Kentucky Department of Behavioral Health is facilitating its third annual Traumatic Brain Injury and Post Traumatic Stress Symposium, known as Operation Headed Home, October 2nd.
The free event, which includes lunch and Continuing Education Unit credits, is scheduled from 8:00am to 4:30pm at Fort Campbell's Cole Park Commons. Well known leaders from the field of TBI and PTSD treatment will address the needs of service members, veterans, military Families, caregivers and behavioral health professionals. «Read the rest of this article»
Written by Sgt. 1st Class Pete Mayes
101st Sustainment Brigade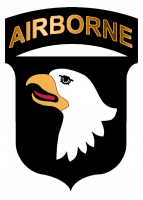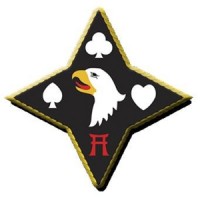 Fort Campbell, KY – A Sapper Eagle has finally won his hard-fought battle to receive his long awaited Purple Heart award.
Sgt. 1st Class Alondo Brown, first sergeant of the 887th Engineer Support Company, 326th Engineer Battalion, 101st Sustainment Brigade, received the award for injuries he sustained in Baghdad, Iraq in 2006.  He suffered a traumatic brain injury, or TBI, during that deployment.
The paperwork awarding Brown a Purple Heart has been in the works for several years. After several attempts, he finally received his award at a ceremony May 21st, 2012.
«Read the rest of this article»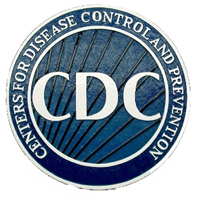 Atlanta, GA – What is longevity without health? Adults today are looking not only to extend their lives, but to enjoy their extra years. By 2030, the proportion of the U.S. population aged 65 and older will double to about 71 million older adults, or one in every five Americans.The far-reaching implications of the increasing number of older Americans and their growing diversity will include unprecedented demands on public health, aging services, and the nation's health care system.
The Centers for Disease Control and Prevention (CDC) works hard to protect health and promote quality of life through the prevention and control of disease, injury, and disability. CDC has developed some keys to preventing some of the most common health issues facing older adults.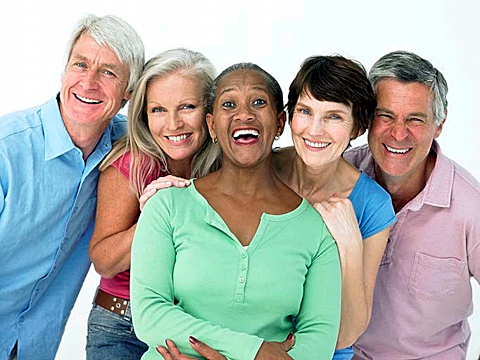 «Read the rest of this article»