Topic: Trenton Road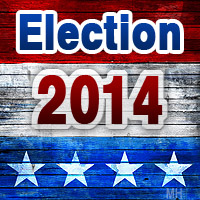 Clarksville, TN – Mayoral candidate and Ward 10 councilman Bill Summers will attend the City Mayoral Debate hosted at Daymar Institute on Monday, October 6th, 2014.
Each mayoral candidate in attendance will have three minutes for an opening statement, followed by five questions with a 2:30 time limit response and three questions with a 1:30 time limit response. All candidates will close with a two-minute closing statements.
«Read the rest of this article»

Clarksville, TN – Detective Keven Rushing, from the Clarksville Police Department, is trying to locate an unknown witness for a case that is pending in Criminal Court.
The case is the Attempted Kidnapping by Garon Brown that occurred on March 19th, 2014 at approximately 11:30am at the Shell Station located on Wilma Rudolph Boulevard and Trenton Road.
«Read the rest of this article»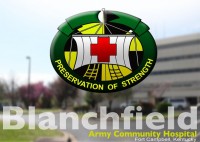 Fort Campbell, KY – Fort Campbell residents and members of the surrounding communities are invited to show their support September 19th for wounded, injured and ill Soldiers as they participate in the Bluegrass Rendezvous Bike Ride, a therapeutic and challenging ride.
The Fort Campbell group will consist of WTB Soldiers, cadre and staff and their support team. They will meet a group of Fort Knox Soldiers and their support staff at Fort Knox September 18th and ride the first 97 miles to Bowling Green, KY. «Read the rest of this article»

Clarksville, TN – Today at around 4:00pm, the Clarksville Police Department responded to a shooting in the area of Needmore Road and Trenton Road.
At this time, CPD has confirmed that one individual has passed from a gunshot wound. The incident occurred in the yard of a residence across the street from the YMCA on Needmore Road. «Read the rest of this article»
Monday, August 11th, 2014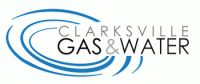 Clarksville, TN – Clarksville Gas and Water has scheduled two water outages in the Meadow Lane and Gratton Park subdivisions on Monday, August 11th, 2014, for water valve replacement work. Residents in the surrounding areas may experience low water pressure during the work.
Water service in the Meadow Lane subdivision will be turned off at 8:00am until approximately 12:00pm. «Read the rest of this article»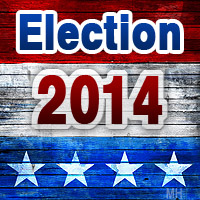 Montgomery County, TN – Montgomery County Mayor Carolyn Bowers was born and raised in Clarksville-Montgomery County. She graduated from Clarksville High School, then attended Austin Peay State University where she received her Bachelor and Masters Degrees. For 29 years, she taught high school business and computer classes in the school system. It was something she enjoyed and loved to do.
Serving as Montgomery County Trustee for two terms before becoming Montgomery County Mayor gave her experience with the county budget and the revenue end. As mayor, she began working on the expenditure end as well as managing the revenues and the bonds that you sell to fund capital projects.
«Read the rest of this article»
Written by Kaye Jones
Clarksville City Councilwoman, Ward 11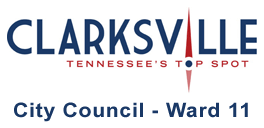 Clarksville, TN – I held my 39th Town Hall Meeting last night, since being elected to City Council. One of my campaign promises was to hold regular monthly meetings, and with one or two exceptions, I have done so.
It is important to me that people know that they can come and voice their opinion, give me info on things they need help with and tell me their ideas for how Clarksville can grow and be the best it can be.
«Read the rest of this article»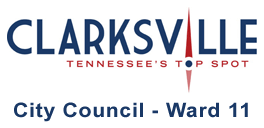 Clarksville, TN – On Monday, June 2nd, 2014 City Councilwoman Kaye Jones will host her Regular Town Hall meeting at 6:30pm at 2215 Madison Street, in the Clarksville Gas and Water Administration Building.
This meeting is open to the public, not just Ward 11.
«Read the rest of this article»

Nashville, TN – The Tennessee Department of Transportation (TDOT) reports that from now through Saturday May 31st, from 9:00am-2:00pm, there will be lane closures on SR 48N (Trenton Road) between Needmore Road and Meriwether Road in Clarksville for utility relocation. «Read the rest of this article»
Clarksville, TN – The first exhibit of "Celebrating the Spirit of Service and Unity: Pillars of Hope", a public art project that celebrates the spirit of service and unity following September 11th will be held at various  locations through June 10th.
"The Pillars of Hope" began in 2012 as a creative effort to inspire the tradition of charitable service on 9/11— It is a positive way for community members to connect and pay tribute to the 9/11 victims- honor those who rose in service in response to the attacks and remind all of us of the importance of working more closely together in peace to improve our community and the world.
«Read the rest of this article»