Topic: Trenton Road

Clarksville, TN – The first meeting of the Clarksville's Software User Group will be Wednesday, April 23rd, 2014 at GetSomeCoffee off exit #1.
The user group is a collection of professionals and hobbyists, usually software related, that share knowledge with one another. «Read the rest of this article»

Nashville, TN – From now through Wednesday April 30th, 9:00am-2:00pm, there will be temporary lane closures in both directions on SR 48 North (Trenton Road) between 8.0 MM (Needmore Road) and the 10.5 MM (Meriwether Road) in Clarksville to pull new cable for utility relocation.
The Clarksville Department of Electricity will be doing the work. Flag Pro will be taking care of the work zone. Weather permitting. «Read the rest of this article»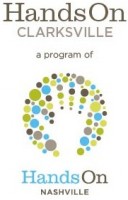 Clarksville, TN – The Pillars of Hope is a commemorative piece of public art to honor and remember those who serve. The project began in 2012, a collaborative project of Volunteer Clarksville and Hand on Nashville with support from the Corporation for National and Community Service, and part of the September 11th National Day of Service and Remembrance initiative.
The effort was first established to inspire the tradition of engaging in charitable service on 9/11 as an annual and forward-looking tribute to the 9/11 victims, survivors, and those who rose up in service in response to the attacks.
"The Pillars of Hope" memorial art project is meant to help people of all ages express their reactions to the September 11th event and to celebrate the spirit of service and unity. «Read the rest of this article»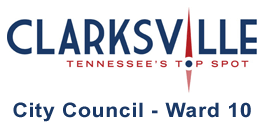 Clarksville, TN – The Clarksville City Council met in its usual first Thursday of the month regular session – Thursday, March 6th, 2014. A couple of items of interest were covered at the meeting.
The council met in an early session starting at 6:30pm to have a presentation of a "potential" new athletic complex. This presentation provided a few more details of the project that the mayor first exposed at the "State of The City" several weeks ago. «Read the rest of this article»

Clarksville, TN – On Friday, January 17th, 2014, two Officers from the Clarksville Police Department were presented with Lifesaver Awards.
Both Officer Heather Hill and Officer Alex Koziol went above and beyond their line of duty to safe a life. They are a credit to their shift, the Clarksville Police Department, and the City of Clarksville.
«Read the rest of this article»

Clarksville, TN – On Thursday, October 14th, 2013, at 7:48pm, a motor vehicle crash occurred between a 2004 Ford Mustang, operated by Kin Segura, of Clarksville, and a 14 year old pedestrian, at Trenton Road and Barkwood Drive.
The pedestrian was walking on Barkwood Drive with friends and attempted to cross Trenton Road at the Barkwood Drive intersection. «Read the rest of this article»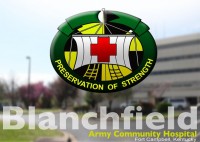 Fort Campbell, KY – Fort Campbell residents and members of the surrounding communities are invited to show their support September 25th for wounded, injured and ill Soldiers as they participate in the Bluegrass Rendezvous Bike Ride, a therapeutic and challenging ride.
The Fort Campbell group will consist of 12 WTB Soldiers, one who recently returned to duty with his unit, and their support team. They will meet a group of Fort Knox Soldiers and their support staff at Fort Knox September 24th and ride the first 97 miles to Bowling Green, KY. «Read the rest of this article»
Free 4 hour class for High School Students between the ages of 15 and 19

Clarksville, TN – Applications are now being accepted by the Clarksville Police Department for the October 5th, 2013 Student Traffic Awareness Training (STAT) Class.
Applications are available at Clarksville Police headquarters, 135 Commerce Street or by going to www.clarksvillepd.org.
Once completed, applications are to be turned in to the Clarksville Police Department at 135 Commerce Street either in person or by mail. «Read the rest of this article»
Thursday, September 5th, 2013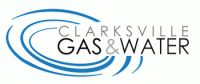 Clarksville, TN – Clarksville Gas and Water has turned off water service on Stillwood Drive from Timberdale Drive to Trenton Road to repair a six-inch water main leak. The repair work is anticipated to be completed by approximately 3:00pm.
The road is open to traffic.
Thursday, August 22nd, 2013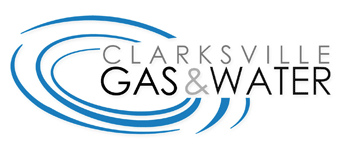 Clarksville, TN – Clarksville Gas and Water will close a section of the northbound lane on Trenton Road between Destin Drive and Treeland Drive at 10:00pm Thursday night for sewer force main maintenance.
A construction crew will be working in the intersection of Trenton Road and Barkwood Drive closing the lane until approximately 2:00am Friday morning. «Read the rest of this article»