Topic: Trenton Road

Clarksville, TN – The Clarksville Police Department will be holding a Student Traffic Awareness Training (S.T.A.T.) classes at the Grace Nazarene Church on August 26th, 2017. Classes will be held from 9:00am until 1:00pm. These classes are free.
This is a four (4) hour class for high school students between the ages of 15 and 19.
Applications are available at Clarksville Police headquarters, 135 Commerce Street or by going to www.clarksvillepd.org
«Read the rest of this article»

Clarksville, TN – The Roxy Regional Theatre is offering a unique and intimate opportunity to experience this summer's once-in-a-lifetime celestial event at a total solar "Eclipse Party" hosted at the home of longtime supporters Dr. John and Cathy Stanton.
At the Stantons' 18-plus-acre oasis in the northern section of Montgomery County, large open fields afford unobstructed views of the sky, perfect for observing the rare total solar eclipse.
«Read the rest of this article»

Nashville, TN – While thousands of people from across the country responded to the emergency request for blood and platelet donations issued by the American Red Cross in early July, a critical blood shortage remains.
The Red Cross urges eligible donors to give now to help ensure blood is available throughout the rest of the summer to meet patient needs.
«Read the rest of this article»
Sunday, June 25th, 2017, 10:00pm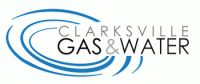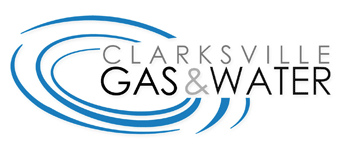 Clarksville, TN – Clarksville Gas and Water has planned a water outage on a section of Trenton Road and Tylertown Road on Sunday evening, June 25th, 2017 at 10:00pm for new water main line connection work.
The water outage will affect Trenton Road from Tylertown Road to the state line, Tylertown Road from Trenton Road to Sage Meadow Lane, Connemara Way, Castile Bar, Anthony Court, Drawbridge Court, Roscommon Way, Travis Place, Meshaw Trail, Waterford Circle, Waterford Court, New Grange Circle, New Grange Court, Challis Drive, Snoopy Drive, North Woodstock Way, North Woodstock Drive, Woodstock Court, Spring Water Drive and Sage Meadow Lane.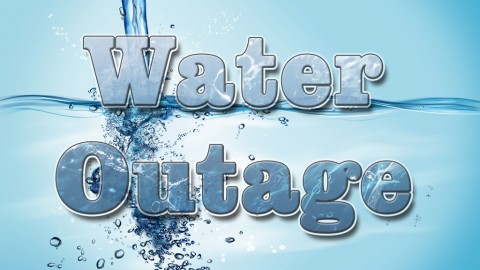 «Read the rest of this article»

Clarksville, TN – Clarksville Police are requesting the public's assistance identifying a burglary suspect.
On the morning of May 25th, between 1:00am and 4:00am, there were nine vehicle burglaries which encompassed several subdivisions located off of Trenton Road/Exit 1 area. This is usually referred to as Car-Hopping.
The suspects will walk through neighborhoods looking for targets of opportunity such as unlocked/not secured vehicles.
«Read the rest of this article»
No-tax-increase plan focuses on public safety, roads
Clarksville, TN – Clarksville Mayor Kim McMillan presented a proposed 2017-18 budget Wednesday that calls for no property tax increase, but provides for significant investment in public safety, new roadways, a downtown Performing Arts and Conference Center, a family Athletic Complex and land for a new Urban Wilderness park in the heart of the city.
"I'm proposing a No-Tax-Increase budget, with the property tax rate remaining $1.24 per $100 of assessed property value," Mayor McMillan said in her annual budget speech to the community. "This is the same rate City property owners paid this year."
«Read the rest of this article»

Clarksville, TN – Visit Clarksville, in conjunction with the Montgomery County Veterans Coalition, is proud to host its third annual Welcome Home Veterans event September 13th-17th, 2017.
Multiple activities will be happening during the five-day period to celebrate and honor veterans, with an emphasis on Vietnam veterans.
«Read the rest of this article»
Written by Joe Pitts
Tennessee State Representative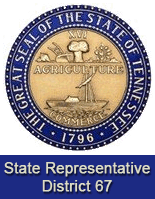 Nashville, TN – The IMPROVE Act, Tennessee Governor Bill Haslam's proposal to fund critical infrastructure projects and offer local government the option to fund transportation needs passed the House of Representatives on Wednesday.
The more than six hour debate saw House members carefully and thoroughly consider dozens of amendments and counter proposals to the IMPROVE Act. At the end of the debate, the bill cleared the House by a narrow margin.
"I have been out front and very public about my disappointment in our State government's neglect, in recent years, to address our over-burdened roads, highways and dangerous bridges with a responsible funding plan."
«Read the rest of this article»

Nashville, TN – All eligible blood donors are encouraged to give blood and help save lives in March, Red Cross Month. Donating is easier than ever with the Blood Donor App and RapidPass.
With the free Red Cross Blood Donor App, donors can conveniently schedule and manage donation appointments, access their donor card, track the impact of their donations and earn rewards.
«Read the rest of this article»

Clarksville, TN – The most recent Clarksville Police Department operation targeting the sale of alcohol to underage persons resulted in no violations, and the Special Operations Unit Commander, Captain Craig Gipson was far from disappointed. "This is the first time that such an operation has been conducted where there was 100 percent compliance," stated Gipson.
The February 2nd, 2017 operation included compliance checks at fifteen local businesses. Every business was found in compliance and no citations were issued.
«Read the rest of this article»