Topic: Trenton Road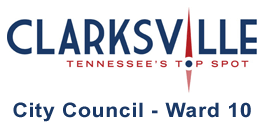 Clarksville, TN – The Clarksville City Council met in its usual first Thursday of the month regular session – Thursday, March 6th, 2014. A couple of items of interest were covered at the meeting.
The council met in an early session starting at 6:30pm to have a presentation of a "potential" new athletic complex. This presentation provided a few more details of the project that the mayor first exposed at the "State of The City" several weeks ago. «Read the rest of this article»

Clarksville, TN – On Friday, January 17th, 2014, two Officers from the Clarksville Police Department were presented with Lifesaver Awards.
Both Officer Heather Hill and Officer Alex Koziol went above and beyond their line of duty to safe a life. They are a credit to their shift, the Clarksville Police Department, and the City of Clarksville.
«Read the rest of this article»

Clarksville, TN – On Thursday, October 14th, 2013, at 7:48pm, a motor vehicle crash occurred between a 2004 Ford Mustang, operated by Kin Segura, of Clarksville, and a 14 year old pedestrian, at Trenton Road and Barkwood Drive.
The pedestrian was walking on Barkwood Drive with friends and attempted to cross Trenton Road at the Barkwood Drive intersection. «Read the rest of this article»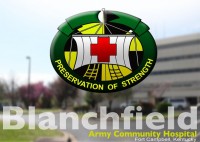 Fort Campbell, KY – Fort Campbell residents and members of the surrounding communities are invited to show their support September 25th for wounded, injured and ill Soldiers as they participate in the Bluegrass Rendezvous Bike Ride, a therapeutic and challenging ride.
The Fort Campbell group will consist of 12 WTB Soldiers, one who recently returned to duty with his unit, and their support team. They will meet a group of Fort Knox Soldiers and their support staff at Fort Knox September 24th and ride the first 97 miles to Bowling Green, KY. «Read the rest of this article»
Free 4 hour class for High School Students between the ages of 15 and 19

Clarksville, TN – Applications are now being accepted by the Clarksville Police Department for the October 5th, 2013 Student Traffic Awareness Training (STAT) Class.
Applications are available at Clarksville Police headquarters, 135 Commerce Street or by going to www.clarksvillepd.org.
Once completed, applications are to be turned in to the Clarksville Police Department at 135 Commerce Street either in person or by mail. «Read the rest of this article»
Thursday, September 5th, 2013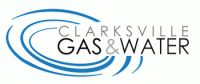 Clarksville, TN – Clarksville Gas and Water has turned off water service on Stillwood Drive from Timberdale Drive to Trenton Road to repair a six-inch water main leak. The repair work is anticipated to be completed by approximately 3:00pm.
The road is open to traffic.
Thursday, August 22nd, 2013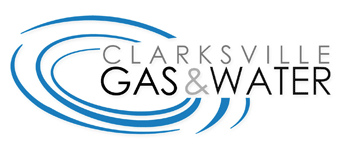 Clarksville, TN – Clarksville Gas and Water will close a section of the northbound lane on Trenton Road between Destin Drive and Treeland Drive at 10:00pm Thursday night for sewer force main maintenance.
A construction crew will be working in the intersection of Trenton Road and Barkwood Drive closing the lane until approximately 2:00am Friday morning. «Read the rest of this article»
Tuesday, July 16th, 2013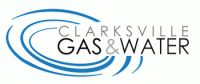 Clarksville, TN – A Clarksville Gas and Water construction crew will close the westbound lanes of Needmore Road between Union Hall Road and Trenton Road at 9:30pm tonight to repair a water main leak. «Read the rest of this article»

Clarksville, TN - Clarksville police are investigating an incident that occurred at approximately 9:00pm last night, where a 4 year old girl was accidentally backed into at the Shell Station at 1232 Trenton Road.  The girl was taken to Gateway Medical Center and later taken to Vanderbilt Hospital.
The vehicle was a 2008 Nissan Titan, Driven by Genalle Brown of Clarksville Tennessee.  The girl was with her father, Alwyn Fulson, of Antioch Tennessee. «Read the rest of this article»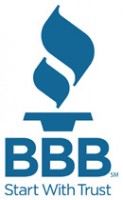 Clarksville, TN – On Tuesday, July 16th, 2013 from 4:00pm–6:00pm the Better Business Bureau of Middle Tennessee will host the BBB business seminar, Next Generation Marketing, "Selling with Social Media" featuring social media expert Amanda Johns-Vaden from Southwestern Consulting.
The seminar will be held at Daymar Institute, 2691 Trenton Road in Clarksville, TN.
Amanda Johns Vaden is a founding partner at Southwestern Consulting, which is an international, multi-million dollar sales consulting organization, focused on creating systems to increase performance. «Read the rest of this article»