Topic: Trenton Road

Clarksville, TN – Visit Clarksville, in conjunction with the Montgomery County Veterans Coalition, is proud to host its third annual Welcome Home Veterans event September 13th-17th, 2017.
Multiple activities will be happening during the five-day period to celebrate and honor veterans, with an emphasis on Vietnam veterans.
«Read the rest of this article»
Written by Joe Pitts
Tennessee State Representative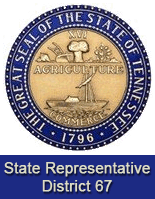 Nashville, TN – The IMPROVE Act, Tennessee Governor Bill Haslam's proposal to fund critical infrastructure projects and offer local government the option to fund transportation needs passed the House of Representatives on Wednesday.
The more than six hour debate saw House members carefully and thoroughly consider dozens of amendments and counter proposals to the IMPROVE Act. At the end of the debate, the bill cleared the House by a narrow margin.
"I have been out front and very public about my disappointment in our State government's neglect, in recent years, to address our over-burdened roads, highways and dangerous bridges with a responsible funding plan."
«Read the rest of this article»

Nashville, TN – All eligible blood donors are encouraged to give blood and help save lives in March, Red Cross Month. Donating is easier than ever with the Blood Donor App and RapidPass.
With the free Red Cross Blood Donor App, donors can conveniently schedule and manage donation appointments, access their donor card, track the impact of their donations and earn rewards.
«Read the rest of this article»

Clarksville, TN – The most recent Clarksville Police Department operation targeting the sale of alcohol to underage persons resulted in no violations, and the Special Operations Unit Commander, Captain Craig Gipson was far from disappointed. "This is the first time that such an operation has been conducted where there was 100 percent compliance," stated Gipson.
The February 2nd, 2017 operation included compliance checks at fifteen local businesses. Every business was found in compliance and no citations were issued.
«Read the rest of this article»
Annual Speech lists Goals and Achievements
Clarksville, TN – Clarksville Mayor Kim McMillan delivered her annual "Clarksville: State of the City" address to a group of about 200 civic leaders who gathered Tuesday morning for the Clarksville Area Chamber of Commerce Power Breakfast.
Highlights included a recap of the City's major accomplishments in 2016 and a preview of Mayor McMillan's goals and aspirations for the City in 2017.
«Read the rest of this article»

Clarksville, TN – Clarksville Police nightshift patrol officers were kept busy Saturday night and Sunday morning with numerous calls-for-service that included vandalism with a firearm and a vehicle crashing into a house.
Officers investigated a report of shots fired around Paddock Place Apartments on Union Hall Road at 9:25pm. Five vehicles were found with bullet damage. Witnesses reported a slim black or Hispanic male, dressed in black, running from the scene.
«Read the rest of this article»
Monday, December 19th, 2016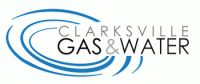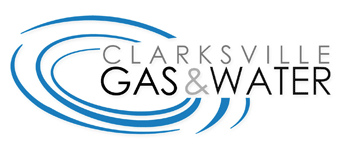 Clarksville, TN – Clarksville Gas and Water has closed approximately 2,500 feet of Meriwether Road from Trenton Road to 1044 Meriwether Road for water service line installation work.
The service line installation is anticipated to be finished and the road reopened by approximately 3:00pm.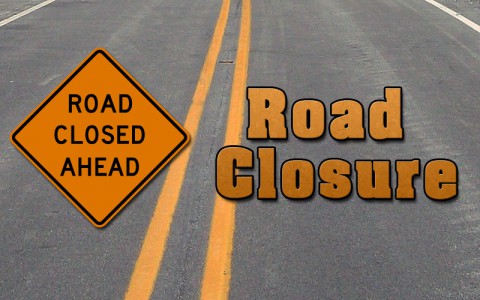 «Read the rest of this article»

Clarksville, TN – Clarksville Police Detective John Neal is trying to identify a suspect involved in an Armed Robbery and is requesting public assistance.
On December 2nd, 2016 at approximately 3:00am, an unknown black male dressed in a dark gray hoodie, dark jeans, and a blue bandanna partially covering his face, entered the Minit Mart located near the intersection of Trenton Road and Needmore Road (2690 Trenton Road).
«Read the rest of this article»

Clarksville, TN – The Clarksville Police Department has announced that tomorrow, Thursday, November 17th, 2016 starting at 10:00am, there will be traffic delays in the area of 101st Airborne Division Parkway and Trenton Road while CPD Traffic Investigators reconstruct a fatal traffic crash that occurred on October 23rd, 2016.
The reconstruction will take approximately two hours to complete (10:00am to 12:00pm).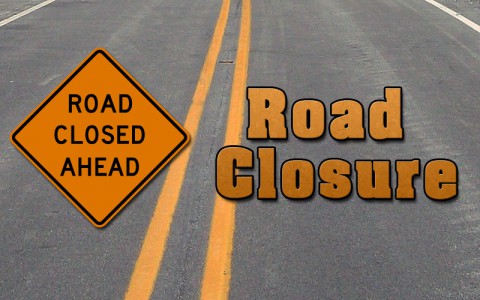 «Read the rest of this article»
View Presentation, Use Comment Form to Help Shape the Plan
Clarksville, TN – More than 70 residents gathered Tuesday at Northeast High School to learn about and comment on the proposed Northeast Connector, a new road designed to relieve traffic congestion in Northeast Clarksville.
I want to welcome everyone, and I want you all to know that I appreciate your time and interest," Clarksville Mayor Kim McMillan said in a statement. "I look forward to reviewing your comments and suggestions about this important project.
«Read the rest of this article»