Topic: Trigg County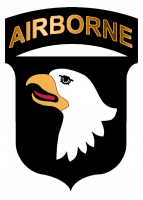 Fort Campbell, KY – Fort Campbell and tenant units will hold a full scale exercise on post, Tuesday, June 25th, which is designed to enhance and strengthen capabilities to respond locally to a full spectrum of crises.
While some elements of the exercise are notional, there will be a visible increase in movement of emergency service vehicles and personnel around post. Leadership wants all installation residents, workers and visitors to be aware of the exercise so there is no alarm due to the increased movement of emergency responders.
«Read the rest of this article»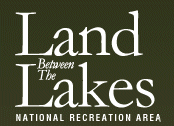 Golden Pond, KY – Due to heightened fire danger with hot, dry weather forecast for the foreseeable future and the recent burn ban for Trigg County, Kentucky, Land Between The Lakes (LBL) National Recreation Area's Area Supervisor just signed a temporary closure order prohibiting open fires anywhere on the Forest except in metal campfire rings in developed campgrounds only, effective immediately. «Read the rest of this article»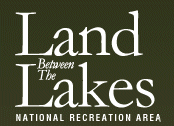 Golden Pond, KY – Visitors to Land Between The Lakes (LBL) National Recreation Area are advised to use extra caution with open campfires.
Due to extreme drought conditions, high temperatures, and low relative humidity, an increased risk for wildfires exists, especially in backcountry camping areas where dry grass, woody debris, and leaves surround campers. «Read the rest of this article»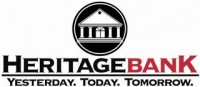 Clarksville, TN – Heritage Bank has awarded 52 students at 30 area schools $500.00 scholarships. The scholarships were made possible by the 8 year old Heritage Bank Scholarship Fund. Since founding the fund, the bank has awarded college scholarships totaling $170,000 to 340 students  selected from the various communities that Heritage Bank serves. This scholarship fund is one of the largest efforts made to enhance the educational endeavors for students of Western Kentucky and Tennessee.
«Read the rest of this article»
Written by Gary Purcell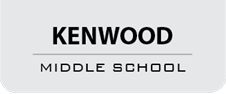 Clarksville, TN – The Kenwood Middle Varsity Baseball team had it's season opening game on March 4th at Kenwood. They defeated Trigg County 4-3. Ivan Purcell was the winning pitcher, tossing a complete game. He allowed just 2 hits. Zack Lee was a brick wall behind the plate.
Michael Merriweather lead the defense, several double plays were turned during the game. Devonte Maffett and Joe Allen were a terror on the base path stealing 6 bases between them. The whole team stepped up and played well.
«Read the rest of this article»

According to reports just issued by the FDIC, F&M Bank has maintained its number one ranking for total deposits in Montgomery County for the sixth year in a row. F&M increased its market share in Montgomery County to 19.52% of total deposits, an increase of .56% over last year. According to the 2009 FDIC reports of deposits through June 30, 2009, Regions Bank ranked number two with 13.43%, while Legends Bank held the number-three position with 12.26%. Other banks with double-digit market share in Montgomery County include First Federal with 12.17%, U.S. Bank with 11.49% and Bank of America with 11.15%.
F&M Bank also maintained its number one deposit ranking for the entire Clarksville-Hopkinsville Metropolitan Statistical Area (MSA), which includes Stewart County, Tenn., and Trigg County, Ky. In 2009, F&M's deposit market share rose to 13.74%, up from 13.65% in 2008. Planters ranks number two with 11.12% and Regions rose to 10.24%, taking the number three spot away from BB&T. The FDIC issues deposit market share reports on all federally insured institutions annually. «Read the rest of this article»