Topic: Tuition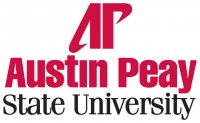 Clarksville, TN – Last Friday, Austin Peay State University officials distributed an email to their active duty military students, letting them know plans were being put in place to keep them in school regardless of the temporary shutdown of Tuition Assistance (TA), a benefit provided by the military to cover tuition expenses incurred by active duty military pursuing college credit.
On Monday, after notification was sent stating the federal budget had not passed, APSU president Tim Hall initiated an effort to implement a scholarship to offset the shutdown of TA. «Read the rest of this article»
Nashville State Community College sees Tuition Increase as well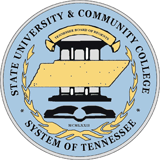 Morristown, TN – The Tennessee Board of Regents  approved maintenance fee/tuition recommendations at its universities and community colleges. Maintenance fee increases are lower this year than in the past two years and will not affect the Tennessee Technology Centers.
It also took action on recommendations by a number of committees, including Finance and Business Operations, Personnel and Compensation, Academic Policies and Programs, and Tennessee Technology Centers. «Read the rest of this article»
Washington, D.C. – If you gave money or property to someone as a gift, you may owe federal gift tax.
Many gifts are not subject to the gift tax, like those to a spouse or charity. The Internal Revenue Service (IRS) offers the following eight tips about gifts and the gift tax.
«Read the rest of this article»

Clarksville, TN – Austin Peay State University students who receive tuition assistance from eArmyU, which will phase out in 2012, can still pursue their educational goals through the GoArmyEd service.
Soldiers currently enrolled in the program may continue to register for eArmyU courses until March 31st, 2012, even if a course runs past the shutdown date. «Read the rest of this article»
Taxpayers Impacted by Recent Tax Breaks Can File Starting in Mid- to Late February
Washington, D.C. – The Internal Revenue Service today opened the 2011 tax filing season by announcing that taxpayers have until April 18th to file their tax returns. The IRS reminded taxpayers impacted by recent tax law changes that using e-file is the best way to ensure accurate tax returns and get faster refunds.
Taxpayers will have until Monday, April 18th to file their 2010 tax returns and pay any tax due because Emancipation Day, a holiday observed in the District of Columbia, falls this year on Friday, April 15th. By law, District of Columbia holidays impact tax deadlines in the same way that federal holidays do; therefore, all taxpayers will have three extra days to file this year. Taxpayers requesting an extension will have until October 17th to file their 2010 tax returns. «Read the rest of this article»
Video: English | Spanish | ASL Podcast: English
Washington — In support of the Administration's efforts to promote access and affordability of college education, the Internal Revenue Service today launched a new Web section highlighting various tax breaks and 529 plan changes designed to help parents and students pay for college.
The new Tax Breaks for Education section on IRS.gov includes tips for taking advantage of long-standing education deductions and credits. The "one-stop" location for higher education information includes a special section highlighting 529 plans and frequently asked questions. The web section also features two key changes that will be in effect during 2009 and 2010 that were included in the American Recovery and Reinvestment Act (ARRA), enacted earlier this year.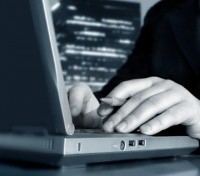 One change allows families saving for college to use popular 529 plans to pay for a student's computer-related technology needs. Under the other change, more parents and students will be able to use a federal education credit to pay part of the cost of college using the new American opportunity credit.
"With many families struggling to afford college, we want every eligible taxpayer to know about their options and take advantage of all the tax breaks they can," IRS Commissioner Doug Shulman said. "529 plans have become a very attractive way to save for college, and our web section is designed to help people get information about these plans. In addition, the new American opportunity credit can help many parents and students pay part of the cost of the first four years of college."
Here are further details on the expanded 529 plans and the new American opportunity credit. «Read the rest of this article»