Topic: Tumor
APSU Sports Information

Clarksville, TN – Austin Peay State University head men's basketball coach Dave Loos will take a leave of absence as he continues chemotherapy for a cancerous lymph node.
July surgery led the removal of a malignant tumor on Loos' colon and the discovery of a cancerous growth on a lymph node in the area.
«Read the rest of this article»
Austin Peay Sports Information

Clarksville, TN – Dave Loos, Austin Peay State University's longtime basketball coach, recently underwent surgery to successfully remove a malignant tumor.
"Our thoughts and concerns right now are for the health and well-being of Coach Loos," APSU Athletics Director Ryan Ivey said. "We look forward to welcoming him back when he has made a full recovery."
«Read the rest of this article»
Clarksville, TN – This Saturday, May 9th, Hilltop Supermarket is hosting "Karing for Kenai" Spring Festival. The Spring Festival is a fundraiser for 13-year old Kenai Payes Langley who was diagnosed with a rare form of cancer.
There will be a yard sale from 7:00am until 3:00pm. Hilltop is still taking donations that can be dropped off at the store anytime.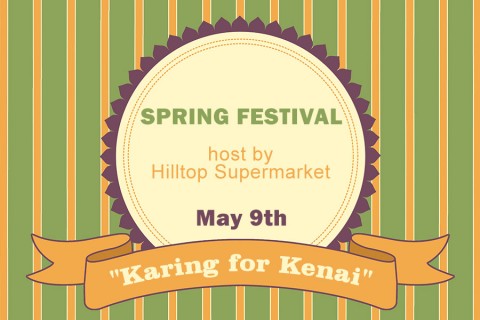 «Read the rest of this article»
Clarksville, TN – It is said that with cancer in the best strategy is prevention! The truth is, according to Boyd a famous pathologist, the body is in and out of a cancerous state 40 times each day. There is function of the normal body that is able to identify and control the development of cancer on a cellular level.
When this function stops working there is the possibility of developing a focus of cancer called a tumor. A tumor is a much more difficult challenge for the body to resolve, than the singular cancer cell.
«Read the rest of this article»