Topic: Turkey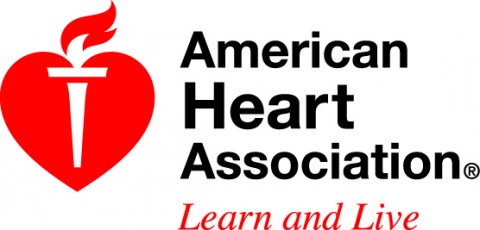 Nashville, TN – It's back-to-school time in Middle Tennessee! Here's your first lesson of the new school year: how to pack a lunch that will keep the kids healthy and happy, increase the fruits and veggies, lower saturated fat, sugar and sodium – and fit your wallet.
The American Heart Association has budget-friendly, creative ideas to satisfy both kids and parents:
«Read the rest of this article»
Encourages Physical Fitness in Local Community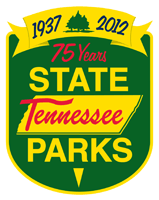 Chapel Hill, TN – Henry Horton State Park today announced its 50-Day Challenge to the local community, encouraging individuals and families to walk 50 miles in 50 days through February 28th, 2013.
"Henry Horton State Park is a terrific place to walk, with a variety of hiking trails," said Park Manager Randy Whitworth.  "We hope members of the community will accept our challenge and also cheer on their co-workers, family members and friends to get a jump on a healthy start to 2013." «Read the rest of this article»

Nashville, TN – Shoppers who seek out local fare for gifts and their own holiday celebrations are part of a growing national movement to patronize small businesses.
One popular resource for Tennesseans is www.picktnproducts.org , a site maintained by the Tennessee Department of Agriculture as a free service to help consumers connect with local farmers and makers of farm-related products. «Read the rest of this article»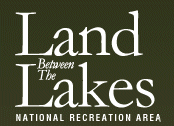 Golden Pond, KY – Bundle up in your favorite sweater, come outdoors, and experience the enchanting sights on a bald eagle viewing trip, presented again at Land Between The Lakes (LBL) National Recreation Area. Van trips and river cruises will be offered.
Several opportunities are available to participate in eagle viewing trips during January and February. LBL guides take visitors to the best wildlife viewing hot spots on the 170,000-acre National Recreation Area. «Read the rest of this article»
Throughout history, people have given thanks for many reasons. Thanks is given often in joyful celebration and sometimes in solemn, even prayerful, ceremony.
The United States, over hundreds of years, has come to observe a national holiday for giving thanks.
It is a time to celebrate family and friends, the arrival of crisp fall weather, the turning of the leaves, football, turkey, cornbread dressing and pumpkin pie. «Read the rest of this article»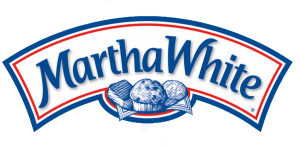 Nashville, TN – No matter what you call it, dressing or stuffing is a revered holiday tradition all over the country.
"What you call it and whether it's made with bread or cornbread is probably dictated by family tradition and where you grew up," said the Martha White® baking expert Linda Carman. "Southerners generally call the famous accompaniment dressing, not stuffing, and prefer to make it with cornbread and bake it in a pan alongside the turkey."
«Read the rest of this article»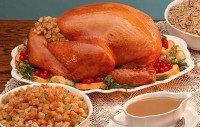 Clarksville, TN – On Thanksgiving Day, most of us will be gathering with friends and family members to enjoy the traditional holiday meal together. For those who do not wish to cook, the options are somewhat limited as most of the restaurants in town will be closed.
The following sit down restaurants are going to be open on Thanksgiving Day: «Read the rest of this article»
Fires, burns make them perilous for the home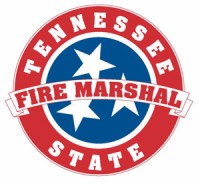 Nashville, TN – Outdoor, gas-fueled fryers cook up juicy turkeys in a fraction of the time it takes to roast one in an indoor oven. However, the State Fire Marshal's Office is joining the National Fire Protection Association (NFPA) in discouraging the residential use of outdoor gas-fueled turkey fryers because they pose an enormous risk for injury.
"Outdoor fryers heat gallons of cooking oil to very high temperatures to cook the turkey. The risk of this oil being spilled is significant, and the resulting injuries can be severe," State Fire Marshal and Commerce & Insurance Commissioner Julie Mix McPeak says.
«Read the rest of this article»
Tennessee Department of Health Shares Healthy Holiday Cooking, Eating Tips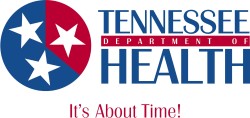 Nashville, TN – If your Thanksgiving plans include lifting weights for 10 hours or going for a seven-hour run after dinner, enjoy your meal without worries. That's how much activity it takes to burn the 4,000 calories many will consume as they work their way through turkey with all the trimmings.
But if you plan to linger around the table and take a nap or spend time on the sofa after eating, your future might hold glucose meters and insulin injections, both part of life for Tennessee's growing number of individuals with diabetes. While blood sugar testing and shots may not seem too difficult to handle, blindness, kidney failure and loss of limbs are the serious consequences for some who develop diabetes. «Read the rest of this article»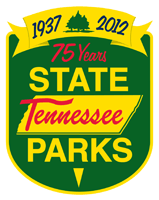 Erwin, TN – Tennessee Governor Bill Haslam, U.S. Senator Lamar Alexander and Tennessee Department of Environment and Conservation Commissioner Bob Martineau joined members of the Tennessee General Assembly, local elected officials and members of the community for a special ceremony announcing the future conveyance of more than 2,000 acres in the Rocky Fork area of Unicoi County, that will eventually become Tennessee's 55th state park.
The property is part of the 10,000-acre tract acquired by The Conservation Fund and U.S. Forest Service in 2008, and will be conveyed to the state of Tennessee in the coming months.
«Read the rest of this article»