Topic: Turkey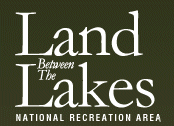 Golden Pond, KY – The Kentucky portion of Land Between The Lakes (LBL) National Recreation Area archery deer season opened Saturday, September 1st, 2012, and runs through Monday, January 21st, 2013. The only exception is for quota hunt days and the day immediately before each quota hunt.
The quota hunt days for the Kentucky portion are October 27th-28th and November 17th-18th. The archery season for the Tennessee portion is September 22nd to January 6th. The quota hunt days for the Tennessee portion are October 20th-21st, November 9th-10th, and November 24th-25th. «Read the rest of this article»
Consumer Reports Finds Misleading, Unapproved Labels that Can Confuse Consumers; Calls on USDA to Tighten Labeling Standards for Meat Raised Without Antibiotics


Yonkers, NY – A majority of Americans want meat raised without antibiotics to be sold in their local supermarket, according to a new national poll conducted by Consumer Reports. The poll is part of a report released today, "Meat On Drugs: The Overuse of Antibiotics in Food Animals and What Supermarkets and Consumers Can Do to Stop It," available online at www.ConsumerReports.org . «Read the rest of this article»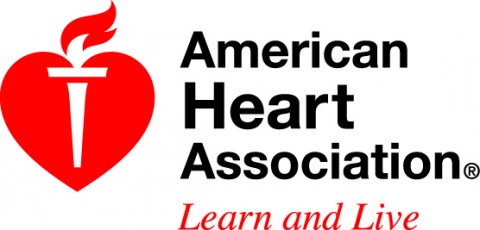 Dallas, TX – The first fully biodegradable coronary artery stent implanted in humans proved safe in a 10-year study published in Circulation, an American Heart Association journal.
Stents are mesh tubes inserted into coronary arteries to help prop them open and allow for blood flow to the heart muscle. «Read the rest of this article»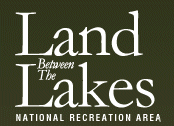 Golden Pond, KY – Applications will be available online February 1st, for the first six hunting days of the 2012 Turkey Season at Land Between The Lakes (LBL) National Recreation Area. Quota hunts not only provide unique recreational opportunities within the LBL region, they help maintain a healthy turkey population.
Three quota hunts in both Kentucky and Tennessee during the first portion of the season require a prior application.  In Kentucky, quota hunts include a two-day youth hunt for hunters (under age 16 on the Kentucky portion of LBL) March 31st-April 1st, a two-day hunt April 5th-6th, and a two-day hunt April 14th-15th.  In Tennessee, quota hunts include a two-day youth hunt (for hunters 6-16 years old on the Tennessee portion) April 7th-8th, a two-day hunt April 9th-10th, and a two-day hunt April 14th-15th.  No hunting is permitted between these dates. «Read the rest of this article»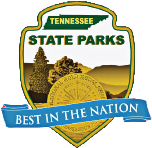 Tennessee - If you are looking for some family fun with a holiday twist – join Sgt. Alvin C. York State Park for a special event this weekend! 
There are several events planned in the Middle Tennessee area — something for every age and ability.  We hope to see you there!  Stay tuned in the coming week for some great New Year's Eve events!Finding a state park in your own backyard is easy to do and you don't have to spend a lot of gas money to get there!
Tennessee State Parks offer a variety of activities and events throughout the winter. From great hikes to bluegrass – there's something designed for the entire family!
Here are just a few state park events in your area. «Read the rest of this article»
Throughout history, people have given thanks sometimes in joyful celebration, often in solemn, even prayerful, ceremony.
The United States, over hundreds of years, has come to observe a national holiday for giving thanks.
It is a time to celebrate family and friends, the arrival of crisp fall weather, the turning of the leaves, football, turkey, pumpkin pie. «Read the rest of this article»

Nashville, TN – Happy Holidays! The Tennessee Department of Agriculture has a gift for you: a store full of locally grown and made products you can keep inside your telephone.
Savvy cell phone users can now point their phone cameras at a "quick response," or "QR" code, and launch an application that takes them straight to the Pick Tennessee Products website and Taste of Tennessee Online Store. Once the code has done its job, shoppers can instantly access all the local farm-direct ingredients, artisan foods, gift baskets, and even Christmas trees listed at www.picktnproducts.org. «Read the rest of this article»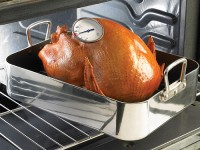 Most families have traditions for Thanksgiving and Christmas including what to eat. Isn't it time you tried a couple of new recipes to add to the feast?
Here are a few tried and true recipes that I've gleaned from friends and relatives over the years. All are easy to make and don't require hours to prepare! «Read the rest of this article»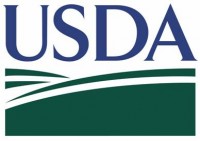 Washington, D.C. – Learn the basics of cooking turkey safely this Thanksgiving.
Every facet of getting a turkey from the store to the dinner table is included in this Consumer Guide, from buying fresh vs. frozen, safe thawing methods, stuffing, roasting, storing leftover turkey and reheating the leftovers.
«Read the rest of this article»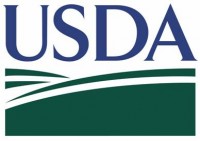 Washington, D.C. – Just as a detour causes driver to find an alternate route, circumstances can alter the chosen cooking method for a turkey. An oven may fail at an inopportune time, a power outage may occur, and more than one large food item may need cooking.
The conventional oven—the appliance most often used to cook a whole turkey—is not the only way to get the big bird cooked safely. The following methods suggested by the USDA Meat and Poultry Hotline are alternate routes for cooking a turkey safely.
«Read the rest of this article»