Topic: TVA

Montgomery County, TN – The latest business to celebrate their Clarksville-Montgomery County Green Certification is Budweiser of Clarksville, owned by the Hand family of Clarksville.
Charles Hand, Chairman of the Board of Hand Family Companies, has a history of taking care of the environment. For decades, Hand has been doing his part to keep our community clean. His actions carried over to his family businesses when the Company began participating in the Adopt-A-Highway Program in the early 1990s, and the efforts have been growing ever since.
«Read the rest of this article»
Robert Fisher of Clarksville Tennessee among those Appointed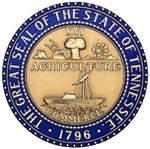 Nashville, TN – Tennessee Governor Bill Haslam has announced the appointments of eight new members and five re-appointments to Tennessee's higher education boards as well as the selection of the chair of Tennessee Higher Education Commission (THEC) and vice chair of the Tennessee Board of Regents (TBR).
Robert Fisher, Pam Koban and Keith Wilson will serve on THEC. Brad Lampley, Bonnie Lynch, Sharon Pryse and Thaddeus Wilson will serve as new members of the University of Tennessee (UT) Board of Trustees. Deanna Wallace will join TBR as a new member. Cato Johnson was elected chair of THEC, and Emily Reynolds was elected vice-chair of TBR. «Read the rest of this article»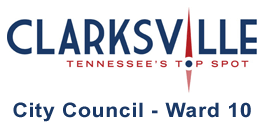 Clarksville, TN – The Clarksville City Council met in its usual first Thursday of the month voting session. As I had mentioned in comments of the agenda that I sent out, there were an assortment of issues to address. This is Part I of my report.
Ordinance 5-2013-14 (Funding new LED street lights with Conservation Bonds)
In this project the mayor wants to use/spend $1.2 million in Treasury backed bonds to buy 765 LED replacement streetlights. Energy savings are projected to bring a payback in just under 16 years. «Read the rest of this article»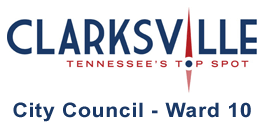 Clarksville, TN – This could be an interesting council session.
The mayor wants the council to approve borrowing $325,000 for an excursion boat project. As of last Thursday neither we, nor the mayor, had any idea what it may involve and even if the city will do the project.
We may not need $120,000 we borrowed last year to buy land for the new fire station in the Exit 1 area if a land donation comes through. However, the mayor wants the council to approve borrowing $1.44 million to build that new fire station before we see if we could save $120,000 in loan costs. «Read the rest of this article»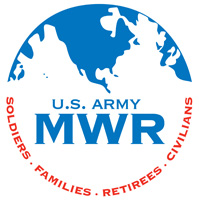 Fort Campbell, KY – Finally it's June!  Let Outdoor Recreation Adventure Programs help you find something fun to do. They'll start the month off with a Wilderness First Aid Class on June 1st and 2nd from 8:00am to 5:00pm.
Wilderness Medicine Institute provides the highest quality education and information for the recognition, treatment and prevention of wilderness emergencies. This hands-on training will provide you with the skills and tools to make difficult medical decisions in remote settings.
The cost for this class is $200.00 and you must be age 16 or over to participate. «Read the rest of this article»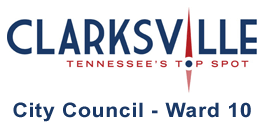 Clarksville, TN – This is the third installment on topics and issues concerning the proposed FY 2014 city budget. Department directors have been working to gather information to questions we posed during the two budget work sessions.
Proposed New Park – Ward 10: Those that have followed my efforts on the council know that one of the items on my long "to do" list was to establish a city park in the ward.  If you look at the location of city parks in Clarksville, you will see they are clustered to the western side of the city, with many of those located in or around the old city center.
«Read the rest of this article»
The 110th meeting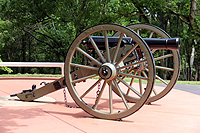 Clarksville, TN – The next meeting of the Clarksville (TN) Civil War Roundtable will be on Wednesday, May 15th, 2013 at the Bone & Joint Center, 980 Professional Park Drive, right across the street from Gateway Hospital. This is just off Dunlop Lane and Holiday Drive and only a few minutes east of Governor's Square mall.
The meeting begins at 7:00pm and is always open to the public.  Members please bring a friend or two – new recruits are always welcomed.
Topic: "Johnsonville, TN: The End of the Line, November 4th, 1864"
«Read the rest of this article»

Clarksville, TN -  Just when you thought there wouldn't be any good news on the jobs front, comes the announcement of new jobs and a plant expansion in Clarksville/Montgomery County.
Akebono Brake Corporation, a subsidiary of Tokyo, Japan-based Akebono Brake Industry Co., Ltd., a global provider of advanced noise, vibration and harshness (NVH) and braking solutions to the world's automotive industry, announced on January 9, 2013 that it will be moving forward on an $82 million expansion of its Clarksville, TN location.  This will also mean approximately 94 additional jobs to the community. «Read the rest of this article»
Funding Helps Promote Energy Efficiency Projects, Benefiting the Environment and Bottom Line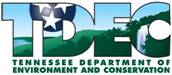 Nashville, TN – Tennessee Governor Bill Haslam and Department of Environment and Conservation Commissioner Bob Martineau today announced a second offering of the Clean Tennessee Energy Grants, totaling $2.25 million to fund energy efficiency projects for municipal governments, county governments, utility districts, and other similar entities across Tennessee.
Funding for the projects comes from an April 2011 Clean Air Act settlement with the Tennessee Valley Authority. Under the Consent Decree, Tennessee will receive $26.4 million over five years to fund clean air programs in the state (at approximately $5.25 million per year). As part of the grant program's initial offering, a total of $5.3 million in Clean Energy Grants was awarded in 2012 to a variety of projects within state government, municipalities, utilities, state colleges and universities and communities throughout the state. «Read the rest of this article»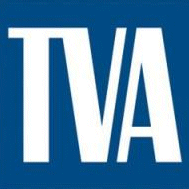 Clarksville TN – Tennessee Valley Authority representatives will be presenting a $1,000 financial donation to the Science, Technology, Engineering and Math Academy at Kenwood High School on November 19th at 10:00am.
TVA became a partner in education at Kenwood along with the Clarksville Department of Electricity last school year.  STEM Academy Administrator Christi Fordham noted, "We are exceptionally grateful for this financial support, which will give our students even greater opportunities to learn from our community in solving real world problems outside of the classroom.  Our students have richer educational experiences through being able to get out into the field and learn from community and industry experts; this support from TVA will provide us with the resources needed to generate these opportunities." «Read the rest of this article»