Topic: TVA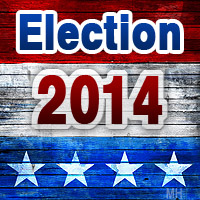 Clarksville, TN – Tennessee's General Election is tomorrow, so voters who did not already take advantage of early voting, will be heading to the polls to cast ballots on a range of offices and issues.
Amongst these will be selecting the next Mayor for the City of Clarksville. Voters will have their choice between current Mayor Kim McMillan, City Councilman Bill Summers, or City Councilman Jeff Burkart.
Clarksville Online asked City Councilman Bill Summers his position on some important local issues on the minds of Clarksville citizens.
«Read the rest of this article»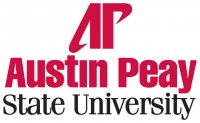 Clarksville, TN – On sunny afternoons, the electric meter attached to the Austin Peay State University Hemlock Semiconductor Building won't be breaking any speed records.
That's because, in addition to the solar panels on the building's roof, a new solar parking canopy in the neighboring 9th Street parking lot will feed even more of the sun's energy into the electrical system, keeping utility costs down.
«Read the rest of this article»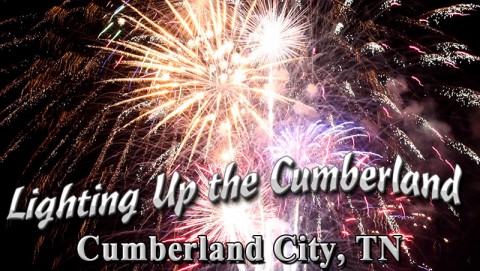 Cumberland City, TN – Cumberland City Tennessee held their 11th annual Lighting up the Cumberland fireworks show on Saturday, June 28th, 2014. The event is an annual tradition that draws people from all over the Middle Tennessee region, and this year from as far away as England.
"It's a win-win situation for everybody," stated Cumberland City Mayor Gary "Whitey" Vaughn. As the time for the fireworks draws near, the small town of 315 people sees the population swell to anywhere between 10,000 to 15,000 people; and that doesn't count the people watching from throughout the surrounding countryside. "If you can see the TVA Power Plants smokestacks, you can see the fireworks," said Mayor Vaughn.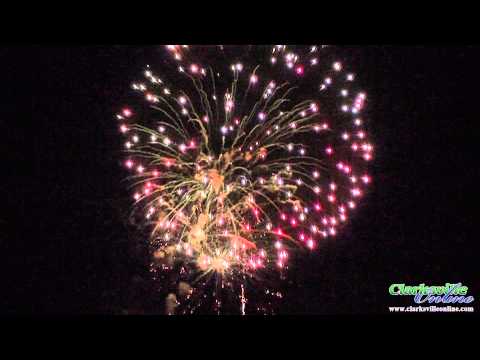 «Read the rest of this article»

Clarksville, TN – The Clarksville-Montgomery County Industrial Development Board (IDB) hosted their third annual, two-day 'Red Carpet Community Tour' for site selection consultants.
The event, scheduled around the Nashville–based CMT Awards Show, is an excellent opportunity for attendees to gain first-hand knowledge of the assets that Clarksville-Montgomery County and the surrounding area have to offer.
«Read the rest of this article»

Clarksville, TN – High electric bills over the past two months have been a concern for some Clarksville Department of Electricity (CDE Lightband) customers.
Due to continued interest in this matter, CDE Lightband management has made the decision to host a public meeting to address customer concerns. «Read the rest of this article»

Clarksville, TN – High electric bills continue to be a concern for Clarksville Department of Electricity (CDE Lightband) customers.
CDE wants to assure you that they only bill for the amount of electricity that flows through your meter, which they read each and every month, whether physically or electroncially. «Read the rest of this article»

Montgomery County, TN – At the request of TVA and the Clarksville Department of Electricity (CDE), Clarksville-Montgomery County Schools will be starting one hour late tomorrow to reduce the demand on electricity for the community during this peak time of usage.
Staff are to report on time.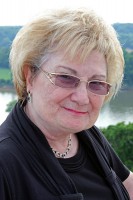 Clarksville, TN – Sue Freeman Culverhouse, long a staff-writer for ClarksvilleOnline.com, features eleven Tennessee authors in her new book. Tennessee Literary Luminaries: From Cormac McCarthy to Robert Penn Warren (The History Press, Charleston, SC, 2013). Her author website, www.sueculverhouse.com, links her readers to information about the book and her upcoming blog.
"I'm tired of people outside Tennessee believing that we're all wearing overalls without a shirt, chewing tobacco, going barefoot, toting six-shooters, and living off road kill," Culverhouse admits. "I want our youngsters to be proud of the literary heritage these and other Tennessee writers have contributed to the world of literature. All of the authors in my book have interesting lives in addition to having written not-to-be missed books."
«Read the rest of this article»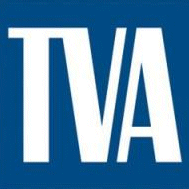 Chattanooga, TN – The Tennessee Valley Authority is taking steps that could significantly increase TVA's solar energy capacity in 2014 while ensuring TVA's green power programs remain sustainable and cost effective.
TVA is offering a total of 126 megawatts of renewable capacity in the coming year through a variety of power-purchasing programs for homes, businesses and commercial installations, marking a 7 percent increase over 2013.
TVA will be adding capacity and reducing pricing incentives to reflect lower technology costs for generators and to support lower electric rates for the Tennessee Valley's 9 million residents. «Read the rest of this article»

Montgomery County, TN – The latest business to celebrate their Clarksville-Montgomery County Green Certification is Budweiser of Clarksville, owned by the Hand family of Clarksville.
Charles Hand, Chairman of the Board of Hand Family Companies, has a history of taking care of the environment. For decades, Hand has been doing his part to keep our community clean. His actions carried over to his family businesses when the Company began participating in the Adopt-A-Highway Program in the early 1990s, and the efforts have been growing ever since.
«Read the rest of this article»