Topic: TVA

Clarksville, TN – High electric bills over the past two months have been a concern for some Clarksville Department of Electricity (CDE Lightband) customers.
Due to continued interest in this matter, CDE Lightband management has made the decision to host a public meeting to address customer concerns. «Read the rest of this article»

Clarksville, TN – High electric bills continue to be a concern for Clarksville Department of Electricity (CDE Lightband) customers.
CDE wants to assure you that they only bill for the amount of electricity that flows through your meter, which they read each and every month, whether physically or electroncially. «Read the rest of this article»

Montgomery County, TN – At the request of TVA and the Clarksville Department of Electricity (CDE), Clarksville-Montgomery County Schools will be starting one hour late tomorrow to reduce the demand on electricity for the community during this peak time of usage.
Staff are to report on time.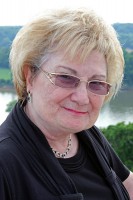 Clarksville, TN – Sue Freeman Culverhouse, long a staff-writer for ClarksvilleOnline.com, features eleven Tennessee authors in her new book. Tennessee Literary Luminaries: From Cormac McCarthy to Robert Penn Warren (The History Press, Charleston, SC, 2013). Her author website, www.sueculverhouse.com, links her readers to information about the book and her upcoming blog.
"I'm tired of people outside Tennessee believing that we're all wearing overalls without a shirt, chewing tobacco, going barefoot, toting six-shooters, and living off road kill," Culverhouse admits. "I want our youngsters to be proud of the literary heritage these and other Tennessee writers have contributed to the world of literature. All of the authors in my book have interesting lives in addition to having written not-to-be missed books."
«Read the rest of this article»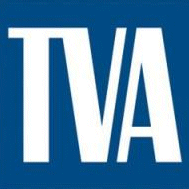 Chattanooga, TN – The Tennessee Valley Authority is taking steps that could significantly increase TVA's solar energy capacity in 2014 while ensuring TVA's green power programs remain sustainable and cost effective.
TVA is offering a total of 126 megawatts of renewable capacity in the coming year through a variety of power-purchasing programs for homes, businesses and commercial installations, marking a 7 percent increase over 2013.
TVA will be adding capacity and reducing pricing incentives to reflect lower technology costs for generators and to support lower electric rates for the Tennessee Valley's 9 million residents. «Read the rest of this article»

Montgomery County, TN – The latest business to celebrate their Clarksville-Montgomery County Green Certification is Budweiser of Clarksville, owned by the Hand family of Clarksville.
Charles Hand, Chairman of the Board of Hand Family Companies, has a history of taking care of the environment. For decades, Hand has been doing his part to keep our community clean. His actions carried over to his family businesses when the Company began participating in the Adopt-A-Highway Program in the early 1990s, and the efforts have been growing ever since.
«Read the rest of this article»
Robert Fisher of Clarksville Tennessee among those Appointed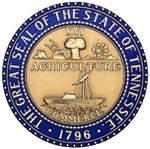 Nashville, TN – Tennessee Governor Bill Haslam has announced the appointments of eight new members and five re-appointments to Tennessee's higher education boards as well as the selection of the chair of Tennessee Higher Education Commission (THEC) and vice chair of the Tennessee Board of Regents (TBR).
Robert Fisher, Pam Koban and Keith Wilson will serve on THEC. Brad Lampley, Bonnie Lynch, Sharon Pryse and Thaddeus Wilson will serve as new members of the University of Tennessee (UT) Board of Trustees. Deanna Wallace will join TBR as a new member. Cato Johnson was elected chair of THEC, and Emily Reynolds was elected vice-chair of TBR. «Read the rest of this article»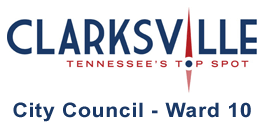 Clarksville, TN – The Clarksville City Council met in its usual first Thursday of the month voting session. As I had mentioned in comments of the agenda that I sent out, there were an assortment of issues to address. This is Part I of my report.
Ordinance 5-2013-14 (Funding new LED street lights with Conservation Bonds)
In this project the mayor wants to use/spend $1.2 million in Treasury backed bonds to buy 765 LED replacement streetlights. Energy savings are projected to bring a payback in just under 16 years. «Read the rest of this article»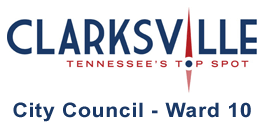 Clarksville, TN – This could be an interesting council session.
The mayor wants the council to approve borrowing $325,000 for an excursion boat project. As of last Thursday neither we, nor the mayor, had any idea what it may involve and even if the city will do the project.
We may not need $120,000 we borrowed last year to buy land for the new fire station in the Exit 1 area if a land donation comes through. However, the mayor wants the council to approve borrowing $1.44 million to build that new fire station before we see if we could save $120,000 in loan costs. «Read the rest of this article»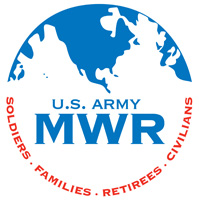 Fort Campbell, KY – Finally it's June!  Let Outdoor Recreation Adventure Programs help you find something fun to do. They'll start the month off with a Wilderness First Aid Class on June 1st and 2nd from 8:00am to 5:00pm.
Wilderness Medicine Institute provides the highest quality education and information for the recognition, treatment and prevention of wilderness emergencies. This hands-on training will provide you with the skills and tools to make difficult medical decisions in remote settings.
The cost for this class is $200.00 and you must be age 16 or over to participate. «Read the rest of this article»