Topic: TVA

Clarksville, TN – The Clarksville-Montgomery County Industrial Development Board (IDB) hosted its sixth annual "Red Carpet Community Tour" for site selection and economic development consultants.
The event, scheduled around the Nashville-based CMT Awards Show, is an excellent opportunity for attendees to gain first-hand knowledge of the assets that Clarksville-Montgomery County and the surrounding area have to offer.
«Read the rest of this article»

Clarksville, TN – CDE Lightband is proud to partner again with Tennessee Valley Authority (TVA) to sponsor the STEM Academy at Kenwood High School.
This long standing partnership has allowed the students many opportunities that otherwise would not have been possible.
«Read the rest of this article»
Google to invest $600 million in eighth US data center located in Clarksville Tennessee

Nashville, TN – Tennessee Governor Bill Haslam and Economic and Community Development Commissioner Randy Boyd along with Google officials announced Tuesday that the company has acquired the former Hemlock Semiconductor site in Clarksville, TN which it will work to transform into a data center.
Google plans to invest $600 million in the project – the company's eighth U.S. data center and 15th globally – and create 70 new jobs.
«Read the rest of this article»

Clarksville, TN – Law enforcement officers from eight middle Tennessee agencies filled the aisles of Walmart Thursday morning. They were there to help the Stewart County Fraternal Order of Police (FOP) conduct their annual Shop with a Cop event.
Over 50 officers helped 64 underprivileged children from two Stewart County elementary schools shop. Each child was given a budget of $135.00. They were allowed to pick out toys, electronics, clothes, or food.
«Read the rest of this article»
Written by Leon Roberts
U.S. Army Corps of Engineers, Nashville District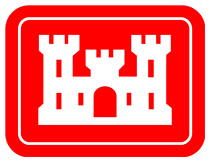 Nashville, TN – The Mississippi River Commission recently navigated the Tennessee River and Cumberland River to gain a fresh perspective for the development of plans to improve the condition of the Mississippi River Basin, foster navigation, promote commerce, and reduce flood risk.
The commission met with stakeholders while inspecting the waterways and visited U.S. Army Corps of Engineers Nashville District and Tennessee Valley Authority projects.
«Read the rest of this article»

Nashville, TN – The Tennessee Department of Environment and Conservation (TDEC) hsa issued a Commissioner's Order to the Tennessee Valley Authority (TVA) directing the investigation, assessment and remediation of all coal ash disposal sites across Tennessee.
This Order follows the federal coal combustion residual (CCR) rule, and not only ensures the state is kept abreast of TVA's progress in complying with the federal rule, but also goes beyond what the federal rule requires. «Read the rest of this article»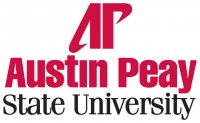 Clarksville, TN – Austin Peay State University's campaign to develop a state-of-the-art trading room for its College of Business students received a major boost last week when Mark Green, MD, president of the healthcare company AlignMD, presented APSU President Alisa White with a $50,000 donation for that project.
"In building our successful healthcare company, the resources that served as the foundation came from here in the Clarksville community: legal services, capital financing and accounting," Green, a Tennessee state senator and physician, said. "AlignMD is an authentic Clarksville entrepreneurial success story."
«Read the rest of this article»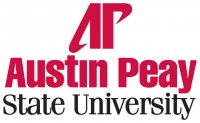 Clarksville, TN – If you're looking for someone to manage your investments, the Tennessee Valley Authority would probably recommend you pick a graduate of the Austin Peay State University College of Business.
Every year, the government owned utility hosts its Investment Challenge, which has student investment teams from 25 universities competing to manage and earn the highest return for TVA funds. During the competition, students develop long-term investment strategies, place trades and provide performance reports to TVA.

«Read the rest of this article»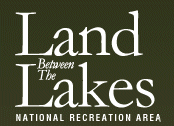 Office of Land Between the Lakes, KY/TN – Land Between The Lakes has planted approximately 29,000 Shortleaf pine seedlings on 42 acres near Demumbers Bay.
Hardwood trees and Loblolly pines in this area sustained heavy damage during the 2009 ice storm and other wind events. Non-native Loblolly pines were removed from the area and replaced with native Shortleaf pines.
«Read the rest of this article»

Erwin, TN – The Tennessee Wildlife Resources Agency, the Fish and Wildlife Service (USFWS) and Georgia Department of Natural Resources (GADNR) joined U.S. Senator Lamar Alexander and leaders from the Tennessee Valley Authority in an announcement to provide long-term funding for trout production and stocking in 13 TVA dam tailwaters and reservoirs in Tennessee and Georgia.
The announcement for the multi-agency agreement to the USFWS came in a press conference at the Erwin National Fish Hatchery on Monday (May 11th). The agreement ensures popular trout stocking programs in the region will continue beyond 2016, when a temporary TVA funding agreement reached in 2013 is set to expire. «Read the rest of this article»