Topic: Twitter
Two Firework Shows and Opening Night Ceremonies Kick Off Sounds' 2015 Home Season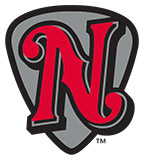 Nashville, TN – The Nashville Sounds open their 2015 home schedule at First Tennessee Park on Friday, April 17th and will play host to the Colorado Springs Sky Sox (Triple-A Brewers) and Oklahoma City Dodgers (Triple-A Dodgers).
The eight-game homestand will be highlighted by a pair of Fox 17 Friday Night Firework shows, several giveaways and an Opening Night with all the bells and whistles.
«Read the rest of this article»
Written by David Weaver
NASA Headquarters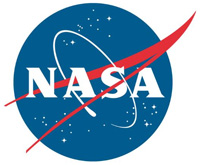 Washington, D.C. – In 2014, NASA took significant steps on the agency's journey to Mars — testing cutting-edge technologies and making scientific discoveries while studying our changing Earth and the infinite universe as the agency made progress on the next generation of air travel.
"We continued to make great progress on our journey to Mars this year, awarding contracts to American companies who will return human space flight launches to U.S. soil, advancing space technology development; and successfully completing the first flight of Orion, the next deep space spacecraft in which our astronauts will travel," said NASA Administrator Charles Bolden. "We moved forward on our work to create quieter, greener airplanes and develop technologies to make air travel more efficient; and we advanced our study of our changing home planet, Earth, while increasing our understanding of others in our solar system and beyond."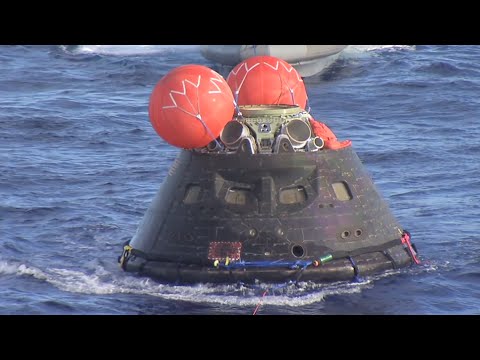 «Read the rest of this article»
Nashville, TN – After 37 years serving as the Nashville Sounds' ballpark, Greer Stadium will host its final Sounds homestand (#LastCheerAtGreer) beginning on Wednesday, August 20th.
The Sounds continue their playoff push with a pair of four-game series beginning with the Fresno Grizzlies (Triple-A Giants) from August 20th to August 23rd. The second half of the homestand will feature games against the Sacramento River Cats (Triple-A Athletics) from August 24th to August 27th.
«Read the rest of this article»

Washington, D.C. – F&M Bank is ranked in a Top 50 List that "highlights the community bank social media trailblazers among the financial industry." On Monday, the Independent Community Bankers of America® (ICBA) released its second annual Top 50 Community Bank Leaders in Social Media.
The listing is based on fans/followers, engagement, content and frequency of posts. According to an ICBA announcement, "These top community banks provide fresh content, thought leadership, advice and consistent touch points to their brands. Community banks are naturally influential within their communities, which translates easily into social media."
«Read the rest of this article»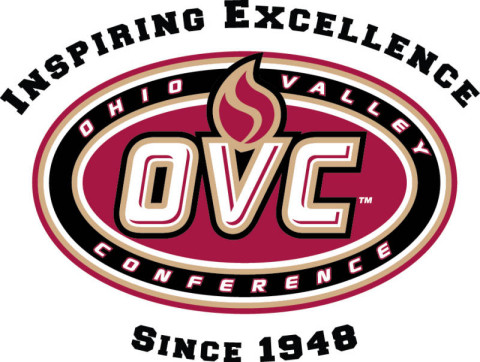 Brentwood, TN – The Ohio Valley Conference has announced an eight-game football "Game of the Week" package that will be carried exclusively on ESPN3 this fall.
The eight games will be announced over the next four days via OVC social media outlets as well as OVCSports.com. Two games will be announced each day via the league's Twitter and Facebook.
«Read the rest of this article»
Nashville Sounds Baseball
Featuring Throwback Thursday, FAITH NIGHT, Sounds CARE Jersey Night, Team Photo Giveaway and Two Fireworks Shows
Nashville, TN – The Nashville Sounds continue their #LastCheerAtGreer with the team's second homestand of the year at Greer Stadium, which begins Monday, April 28th.
The eight-game homestand welcomes the New Orleans Zephyrs (Miami Marlins affiliate) to Nashville for four games spanning April 28th-May 1st and the Iowa Cubs (Chicago Cubs affiliate) from May 2nd-5th.
«Read the rest of this article»
New location for Pepper Palace now open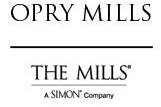 Nashville, TN – Opry Mills, the largest outlet and value retail shopping destination in Tennessee, continues to enhance its unique brand of shopping with the future additions of Buckle and Icing®, plus a recently reopened location for Pepper Palace.
These new stores build upon the excitement of Opry Mills' recent announcement of the state's first True Religion Outlet, which is scheduled to open this April.
«Read the rest of this article»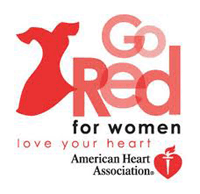 Nashville, TN – If you're "seeing red" this week, it's a good thing! Red is the color of the week and beyond, marking American Heart Month and the American Heart Association's Go Red For Women movement.
National Wear Red Day is this Friday, February 7th, a day when everyone wears red to support women's fight against heart disease, their No. 1 killer. More women die of heart disease than all forms of cancer combined.  In Tennessee, about 9000 women die each year from cardiovascular disease. Yet up to 80% of cardiovascular disease is preventable through healthy living choices we make every day.
«Read the rest of this article»
Brand Also Brings Back Free Waffle Cone Offer and Serves Up Other Delicious, Seasonal Treats to Kick Off the New Year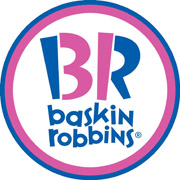 Canton, MS – Baskin-Robbins, the world's largest chain of ice cream specialty shops, is rolling out its red carpet in celebration of the awards show season and kicking off 2014 with its new Flavor of the Month, Movie Theater Popcorn.
This show-stopping treat features popcorn-flavored ice cream and butter popcorn crisp pieces all wrapped together with a salty caramel ribbon and is the perfect treat to serve at any awards show viewing party.
The brand is also celebrating the New Year by offering guests a free freshly-baked waffle cone upgrade with the purchase of a double scoop of ice cream at participating locations.
«Read the rest of this article»
Written by Guy Webster
NASA's Jet Propulsion Laboratory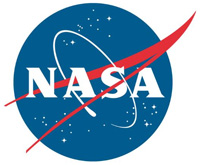 Pasadena, CA – Eighth graders didn't have Facebook or Twitter to share news back then, in January 2004. Bekah Sosland, 14 at the time, learned about a NASA rover landing on Mars when the bouncing-ball video on the next morning's Channel One news in her Fredericksburg, Texas, classroom caught her eye.
"I wasn't particularly interested in space at the time," she recalled last week inside the spacecraft operations facility where she now works at NASA's Jet Propulsion Laboratory in Pasadena, CA. "I remember I was talking with friends, and out of the corner of my eye I noticed this thing bouncing and rolling on a red surface. I watched as it stopped and opened up, and it had this rover inside."
«Read the rest of this article»