Topic: TWRA
Conservation Reserve Program Sign-up to Be Held December 1st-February 26th

Nashville, TN – The Tennessee Wildlife Resources Agency has been informed that U.S. Agriculture Secretary Tom Vilsack announced a Conservation Reserve Program (CRP) general sign-up will be held December 1st, 2015, through February 26th, 2016.
Through the program's various targeted continuous CRP practices, the general and continuous program offerings will provide a much-needed habitat boost to recovering bobwhite quail along with other upland and wetland wildlife species. Vilsack also said that eligible existing program participants with contracts that expired September 30th, 2015, may be granted an option for a one-year extension. «Read the rest of this article»

Nashville, TN – One of Tennessee's long-standing annual outdoors traditions begins Saturday, November 21st with the opening of the 2015-16 gun hunting season for deer. Deer gun season has the permanent opening date of the Saturday prior to Thanksgiving.
The biggest change for hunters in 2015-16 is the statewide bag limit for antlered deer is now two. The number includes those taken during the archery only, muzzleloader, and gun seasons. «Read the rest of this article»
Five Military Veteran State Employees Honored for Exemplary Service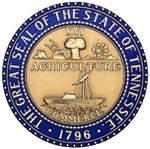 Nashville, TN – Tennessee Governor Bill Haslam and First Lady Crissy Haslam today joined Tennessee Department of Veterans Services Commissioner Many-Bears Grinder and Colonel Jimmie Cole from the Tennessee Military Department to recognize five veteran state employees and more than 506,000 Tennessee veterans of all ages and eras.
The Governor's Veterans Day event was held at the Tennessee Tower Plaza in downtown Nashville.
"It's an honor to celebrate these veterans and the contributions they make to state government," Haslam said. "There are nearly 3,000 veterans working for the state, and we are grateful for their military service and their service to Tennessee."
«Read the rest of this article»
Tennessee Muzzleloader Season for Deer Opened Saturday

Nashville, TN – The 2015 muzzleloader/archery season for deer opened in Tennessee on Saturday, November 7th and continues through Friday, November 20th in all three of  Tennessee's deer hunting units, according to the Tennessee Wildlife Resources Agency.
The opening of muzzleloader season in the state has a permanent opening date of the third Saturday before Thanksgiving.
Muzzleloading firearms are defined as those firearms which are incapable of being loaded from the breech. Muzzleloading firearms of .36 caliber minimum plus long bows, compound bows and crossbows are legal hunting equipment for this season. Hunters are also reminded that they must meet the blaze orange requirements while hunting. «Read the rest of this article»

Nashville, TN – Three of the five participants recorded harvests in the Tennessee Elk Hunt held October 19th-23rd at North Cumberland Wildlife Management Area.
In the Tennessee Youth Elk Hunt, held the weekend of October 24th-25th, the participant had a harvest for the fourth time in as many years since the hunt was established. Jacob Parker, a 15-year old from Sparta, TN, harvested a 5×6 bull elk that field dressed at 547 pounds. It marked the second straight year that the heaviest elk came from the youth hunt participant. «Read the rest of this article»

Nashville, TN – The Tennessee Wildlife Resources Agency announces the availability of grant dollars to assist cities, schools, community organizations, civic groups, watershed organizations, and conservation groups, etc., with riparian tree planting projects.
All seedlings must be bought through the Department of Agriculture, Division of Forestry. Tree planting season in Tennessee is December through March.
Five grants, at $500.00 each, are available for each of TWRA's four regional Aquatic Habitat Protection projects (a total of $2,500 per region). «Read the rest of this article»

Nashville, TN – The first of two Tennessee young sportsman deer hunts for the 2015-16 season will be held the weekend of October 31st-November 1st.
Youth ages 6-16 years of age may participate, Young sportsmen must be accompanied by a non-hunting adult, 21 or older who must remain in position to take immediate control of the hunting device. The adult must also comply with the fluorescent orange regulations as specified for legal hunters. Multiple youth may be accompanied by a single qualifying adult. «Read the rest of this article»

Clarksville, TN – The Montgomery County Sheriff's Office (MCSO) is asking the community for help in identifying a burglary suspect. The suspect has been captured on video surveillance camera and is believed to be responsible for the theft of a 1999 Silver Chevy Malibu, cell phone, and $300.00 in cash.
The theft occurred at the Woody's on Dover Road on October 13th, at approximately 5:39pm.
«Read the rest of this article»

Nashville, TN – The 2015 Beyond Becoming an Outdoors-Woman Muzzleloader Workshop will be sponsored by the Tennessee Wildlife Resources Agency November 13th-15th in Humphreys County.
Female hunters 18 and older will have the opportunity to learn about hunting deer during a weekend with like-minded individuals. The private farm for the event incorporates a variety of wildlife management practices and totals more than 2,000 acres of prime deer habitat. Along with the hunts, a variety of topics such as deer biology, deer management, and hunting ethics will also be covered. «Read the rest of this article»

Nashville, TN – The 2015 deer archery-only hunting season opened statewide in Tennessee on Saturday, September 26th. The archery season dates in all three of the state's deer hunting units are the same. The dates are September 26th-October 30th and November 2nd-6th
Tennessee is divided into three deer units for better management, A, B, and L. The antlerless deer bag limits are four in Units A and B deer management areas and three per day in Unit L areas. The antlered deer bag limit is a total of two for the entire deer season. A hunter may take his two antlered deer during any season, but no more than one per day. «Read the rest of this article»