Topic: TWRA

Nashville, TN – Tennessee's 2017-18 gun hunting season for deer opens Saturday, November 18th, 2017. Deer gun season has the traditional opening date of the Saturday prior to Thanksgiving.
During gun season, sportsmen may also use muzzleloader or archery equipment. The season will continue through January 7th, 2018 and the second Young Sportsman Hunt is January 13th-14th.
«Read the rest of this article»
Six Military Veteran State Employees Honored for Exemplary Service

Nashville, TN – Tennessee Governor Bill Haslam joined Tennessee Department of Veterans Services Commissioner Many-Bears Grinder and Major General Terry "Max" Haston from the Tennessee Military Department to recognize six veteran state employees and more than 474,000 Tennessee veterans of all ages and eras.
The Governor's Veterans Day event was held at the Tennessee Tower Plaza in downtown Nashville.
«Read the rest of this article»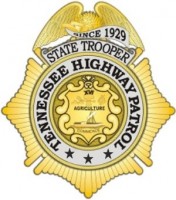 Nashville, TN – The Tennessee Highway Patrol (THP) cautions motorists to watch out for deer on or near the roadways. An increase in deer related crashes is more likely during November-December due to deer mating and hunting season.
"Deer related crashes can be a very serious and dangerous incident," THP Colonel Tracy Trott said. "Deer pose a danger to motorists throughout the year, especially in the fall. Stats show November is typically the worst month for deer-related crashes. It is important for motorists to exercise caution, slow down and remain alert in areas where deer are present."
«Read the rest of this article»

Nashville, TN – The first of two Tennessee young sportsman deer hunts for the 2017-18 season will be held the weekend of October 28th-29th, 2017.
Youth ages 6-16 years of age may participate. Participating youth can use gun, muzzleloader, and archery equipment.
Young sportsmen must be accompanied by a non-hunting adult, 21 or older who must remain in position to take immediate control of the hunting device. The adult must also comply with the fluorescent orange regulations as specified for legal hunters. Multiple youth may be accompanied by a single qualifying adult.
«Read the rest of this article»

Nashville, TN – For nearly a quarter-million users of the Tennessee Wildlife Resources Agency's 'On The Go 2.0' smartphone app, finding a place in Tennessee to hunt, fish, boat, and view wildlife has become easier than ever.
"We have put a lot of time into improving our app and we are happy to announce it is now available and free to all who enjoy our outdoors and want to learn more," said Michael May, a TWRA assistant director.
«Read the rest of this article»

Nashville, TN – The upcoming segment of Tennessee's statewide fall Canada goose season will run October 14th-31st, 2017 while the northwest Canada goose zone dates are October 14th-18th, 2017.
The northwest Canada zone includes Lake County, Obion County, and Weakley County, and portions of Dyer County and Gibson County. The statewide zone is all counties and portions of Dyer and Gibson counties not included in the northwest zone.
«Read the rest of this article»

Nashville, TN – The Tennessee Wildlife Resources Agency is reminding hunters, who travel beyond the state border, that they must be mindful of import restrictions before they return home. The restrictions are in an effort to keep chronic wasting disease (CWD) out of Tennessee.
The TWRA is concerned about hunters who pursue big game out of state in the cervid family, which includes white-tailed deer, elk, and moose. Currently, 24 states and two Canadian provinces are CWD positive.
«Read the rest of this article»

Nashville, TN – The Tennessee Wildlife Resources Agency reports there were four boating-related fatalities over the 2017 Labor Day holiday period from September 1st-4th.
The fatal incidents occurred on Cherokee Lake, Chickamauga Reservoir, and Kentucky Lake. TWRA is continuing investigation of the incidents.
TWRA boating officers made four boating under the influence (BUI) arrests.
«Read the rest of this article»
Early Canada Goose Season Also Begins

Nashville, TN – Dove season opens on Friday, September 1st, 2017 at noon (local time), the annual start of one of Tennessee's most long-standing outdoor sports traditions.
Tennessee's 2017 season is again divided into three segments: September 1st through September 28th; October 14th through November 5th; and December 8th through January 15th, 2018.
«Read the rest of this article»

Nashville, TN – Tennessee Wildlife Resources Agency (TWRA) offices are receiving reports of dead deer in scattered areas of the state. The timing and details of the reports are all indicative of hemorrhagic disease (HD).
HD occurs at varying levels of severity each year in Tennessee's deer herd. The catch-all term for this disease is hemorrhagic disease (HD), and epizootic hemorrhagic disease (EHD) and bluetongue are the closely related viruses that fall under the umbrella of HD.
«Read the rest of this article»