Topic: TWRA

Nashville, TN – The Tennessee Wildlife Resources Agency (TWRA) reminds everyone that deer hunting season is nearing its conclusion in Tennessee. The gun season for deer concludes on January 8th while the second Young Sportsman Hunt for 2016-17 is January 14th-15th.
For the Young Sportsman Hunt, youth, 6-16 years of age are allowed to participate. The young sportsmen must be accompanied by a non-hunting adult at least 21 years of age who must remain in a position to take control of the hunting device.
«Read the rest of this article»
TFWC gets visit from Stephen Tucker who Bags Possible World Record Buck

Nashville, TN – The Tennessee Fish and Wildlife Commission held its final 2016 meeting on Friday which included a visit from the hunter who harvested a 46-point buck which almost certainly will be a new state record and could possibly establish a new world record for a whitetail deer.
Stephen Tucker, 26, of Gallatin met with Tennessee Wildlife Resources Agency staff and commission and brought along a piece of wildlife history to the meeting held at the TWRA Region II Ray Bell Building. Stephen recently bagged a non-typical buck in Sumner County with antlers that are record book quality.
«Read the rest of this article»

Nashville, TN – Brad Bagwell and Melvin McLerran have been selected as the Tennessee Wildlife Resources Agency 2016 Boating Officer of the Year and part-time Boating Officer of the Year, respectively.
Both officers are assigned to work District 21, a 12-county district in Middle Tennessee. District 21 contains the five major reservoirs of J. Percy Priest, Cordell Hull, Old Hickory, Cheatham, and Barkley.
«Read the rest of this article»

Nashville, TN – Because the drought in Tennessee has heightened concerns about accidental fires, the Tennessee Wildlife Resources Agency has asked sportsmen to follow burn bans issued in specified counties across the state.
"We want to work with local officials who are worried about dry conditions caused by Tennessee's drought," noted Ed Carter, the executive director of the Tennessee Wildlife Resources Agency. "We are requesting that our sportsmen refrain from building campfires on all WMAs, but it is required in counties with burn bans."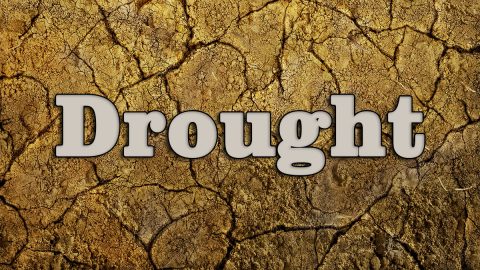 «Read the rest of this article»

Nashville, TN – The dry conditions across Tennessee has created a tinderbox where fires can be accidentally set, which has led the Tennessee Wildlife Resources Agency to urge sportsmen be especially cautious as the popular muzzle-loading season opens statewide.
"There are a lot of fires being fought right now and we have even had some on our wildlife management areas, especially in East Tennessee, so we are urging sportsmen to be careful as they get outside and enjoy their hunt" noted Mark Gudlin, the chief of wildlife and forestry for the TWRA.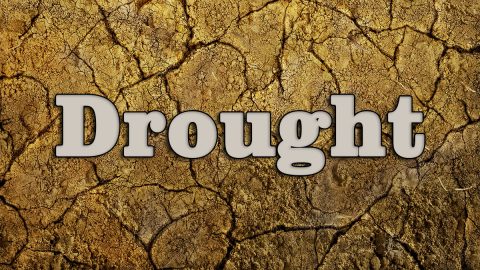 «Read the rest of this article»

Clarksville, TN – Since about 1950, the small-scale darter—a tiny fish that lives in tributaries of the Cumberland River—has existed in relative obscurity. Few scientists have heard of the darter or checked to see if the fish is in danger of disappearing.
But for the last year and a half, Joshua Stonecipher, a graduate student with the Austin Peay State University Center of Excellence for Field Biology, has waded into local streams, trying to get an accurate estimate of the darter's population size.
«Read the rest of this article»

Nashville, TN – The Tennessee Wildlife Resources Agency is partnering with the University of Tennessee to conduct a comprehensive 6-year wild turkey research project after receiving inconclusive results from a 3-year turkey disease study.
A recently-concluded turkey disease project, conducted by TWRA and the UT College of Veterinary Medicine, was conducted in response to concerns expressed by citizens in southern Middle Tennessee that the agricultural use of chicken litter as fertilizer may serve as a means of disease transmission to wild turkeys.
«Read the rest of this article»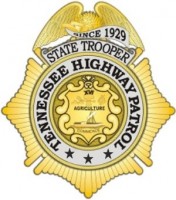 Nashville, TN – The Tennessee Highway Patrol cautions motorists to watch out for deer on or near the roadways this fall season. An increase in deer-related crashes is likely during the months of October through December due to deer mating and hunting season.
"A crash with a deer can be a very serious and dangerous incident," THP Colonel Tracy Trott said. "Deer pose a danger to motorists throughout the year, especially in the fall. Our stats show November is typically the worst month for deer-related crashes. It is important motorist exercise caution, slow down and remain alert in areas where deer are populated."
«Read the rest of this article»

Nashville, TN – Youth between the ages of 10-15, who are hunter safety certified and who have never harvested a deer, are eligible to win a spot in what has become an annual special hunt. The Tennessee Wildlife Resources Agency will host the hunt in conjunction with the opening day of the 2016 Tennessee Young Sportsman Deer Hunt on Saturday, October 29th.
A total of 30 young hunters will be selected to participate in the event to be held at Buffalo Ridge Refuge in Humphreys County.
«Read the rest of this article»

Nashville, TN – The Tennessee Wildlife Resources Agency (TWRA) has confirmed the sighting of a cougar in Wayne County on property located in an area between Linden and the county seat of Waynesboro.
A trail camera captured the cat's image on September 4th and the agency, as it does when it receives reports accompanied by credible evidence, began investigating the report.
"We often get asked what it means if we confirm the documentation of a cat in an area where we haven't seen one before," said Joy Sweaney, a wildlife biologist with TWRA and head of the agency's Cougar Action Team.
«Read the rest of this article»