Topic: U.S. Air Force
Written by Jim Banke
NASA Aeronautics Research Mission Directorate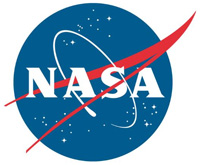 Washington, D.C. – History is about to repeat itself.
There have been periods of time during the past seven decades – some busier than others – when the nation's best minds in aviation designed, built and flew a series of experimental airplanes to test the latest fanciful and practical ideas related to flight.
Short wings. Long wings. Delta-shaped wings. Forward swept wings. Scissor wings. Big tails. No tails. High speed. Low speed. Jet propulsion. Rocket propulsion. Even nuclear propulsion – although that technology was never actually flown.
«Read the rest of this article»

Clarksville, TN – Thirty year veteran with the Montgomery County Sheriff's Office, Investigator Larry Hodge, 55, has passed away.
Hodge is the son of an Air Force veteran and grew up all over the world. As a child he rose to the rank of Eagle Scout with the Boy Scouts. He graduated from Jacksonville High School in 1978 and shortly thereafter settled in Clarksville with his family.
«Read the rest of this article»
Written by Dwayne Brown
NASA Headquarters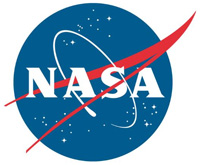 Washington, D.C. – The first U.S. production in nearly 30 years of a specialized fuel to power future deep space missions has been completed by researchers at the Department of Energy's Oak Ridge National Laboratory (ORNL) in Tennessee.
The production of 50 grams of plutonium-238 -roughly the mass of a golf ball – marks the first demonstration in the United States since the Savannah River Plant in South Carolina ceased production in the late 1980s.
«Read the rest of this article»

Clarksville, TN – The Customs House Museum currently is featuring the dynamic landscapes of award-winning artist Frank Baggett in its Crouch Gallery exhibition Surroundings: The Art of Frank Baggett. Bold palettes of earthy colors move across the canvases in sharp strokes and golden highlights of reflected sun.
The viewer is instantly drawn into the riverbeds and forests of Frank's world with the sense of having crossed these familiar paths before on a lazy summer day.
«Read the rest of this article»
Written by Staff Sgt. Terrance D. Rhodes
2nd Brigade Combat Team, 101st Airborne Division (AA) Public Affairs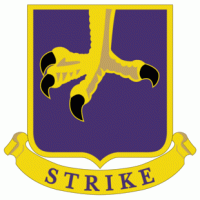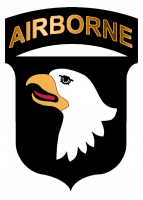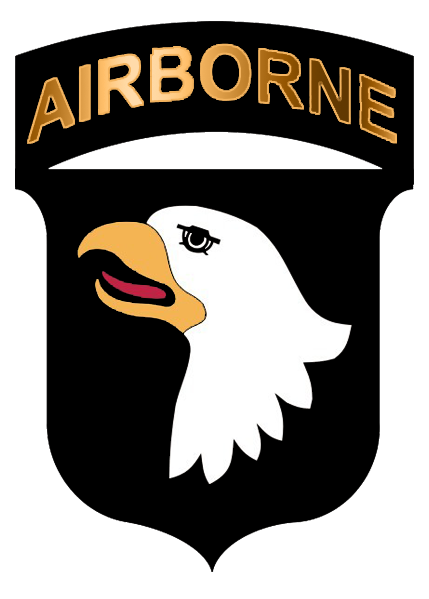 Fort Polk, LA – The smiles on the faces of the Soldiers as they heard the word "index" were readily apparent as 2nd Brigade Combat Team, 101st Airborne Division, successfully completed their rotation at Joint Readiness Training Center.
More than 3,000 Soldiers, most of who came from the six battalions that make up Strike Brigade, participated in the training. Additional units from the Marines and Air Force participated in the training as well.
JRTC training is complex and demanding. The training prepares units for deployments by exposing them to an environment that duplicates prospective areas of operations.
«Read the rest of this article»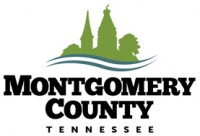 Montgomery County, TN – Montgomery County Government would like to alert the public that the Air Force C Flight/19th Air Support Operations Squadron will be conducting some observation training May 5th-7th in downtown and on the roof tops of the Montgomery County Courts Center and Jail.
Montgomery County Mayor Jim Durrett states, "We are pleased that we could assist in providing the needed training locations for the group. We know the importance of training and are certainly glad that we can be of support to those that risk their lives for us."
The public may see personnel dressed in training gear, as well as support vehicles, during the hours of noon and 4:00pm each of these days. Please note that this is only a training exercise.
Written by Karen C. Fox
NASA's Goddard Space Flight Center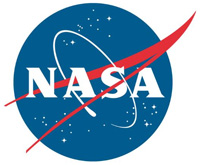 Greenbelt, MD – There's a fascinating spot some 932,000 miles away from Earth where the gravity between the sun and Earth is perfectly balanced. This spot captures the attention of orbital engineers because a satellite can orbit this spot, called Lagrange 1 just as they can orbit a planet.
But the spot tantalizes scientists as well: Lagrange 1 lies outside Earth's magnetic environment, a perfect place to measure the constant stream of particles from the sun, known as the solar wind, as they pass by.
In early February, the United States Air Force will launch a National Oceanic and Atmospheric Administration (NOAA) satellite called Deep Space Climate Observatory, or DSCOVR, into orbit around this spot.
«Read the rest of this article»
Written by by Jim Garamone
DoD News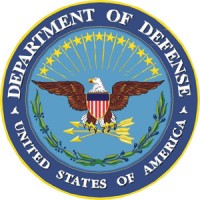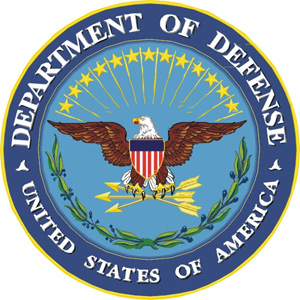 MacDill Air Force Base, FL – The Tactical Assault Light Operator Suit is being designed to give protection and capabilities to U.S. special operators, but the process of designing it may be as revolutionary as the suit itself, said U.S. Special Operations Command officials.
TALOS started 18 months ago, after incidents downrange caused SOCOM to take a hard look at how special operators are outfitted.
"We've put a lot of great technology on the battlefield, but have we really taken a step back and taken a clean sheet and said for the next five, 10, 15 years do we need what we've got now, or do are there other game-changing technologies we can incorporate?" James Geurts, Socom's acquisition executive, said during a recent interview.
«Read the rest of this article»
Written by Staff Sgt. Lealan Buehrer
182nd Airlift Wing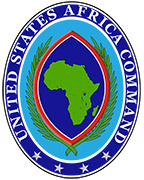 Peoria, IL – A cyber transport systems specialist with Peoria's 264th Combat Communications Squadron returned home in November from the fight against the Ebola epidemic in Africa. There, he and his unit led the way in building up communications for hospital training centers as part of Operation United Assistance.
Air Force Tech. Sgt. Benjamin Springsteen, a Chicago suburb native, was augmenting the Joint Communications Support Element at MacDill Air Force Base, Florida, when he was handpicked for deployment to Liberia.
«Read the rest of this article»
Written by Sgt. 1st Class Nathan Hoskins
Headquarters, 101st Airborne Division (Air Assault)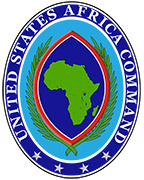 Monrovia, Liberia – The U.S. Department of Defense Ebola Treatment Training Team, the joint-service team tasked by the DoD to train health care workers to staff Ebola treatment units, is scheduled to transition its critical mission for the Joint Forces Command – United Assistance, January 1st, 2015.
Initially split between the DET-3 and the World Health Organization, the training mission will be transferred back to the WHO, who provides the course for the Liberian Ministry of Health, the ETU health care workers who were trained as trainers, and PAE, a contracting company.
«Read the rest of this article»