Topic: U.S. Air Force
NASA Headquarters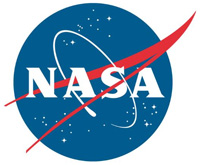 Washington, D.C. – A new kind of atomic clock, non-toxic propellant system and missions to characterize how space weather interferes with satellites and communication transmissions are one step closer to liftoff. With the second-ever SpaceX Falcon Heavy launch complete, these NASA technologies await the powerful rocket's next flight.
"We are pleased with the success of yesterday's Falcon Heavy launch and first-stage landings," said Acting Associate Administrator for NASA's Space Technology Mission Directorate Jim Reuter. "We have important technologies that are ready to fly, and this success helps put us on that path."
«Read the rest of this article»
Written by Danny Baird
​NASA Goddard Space Flight Center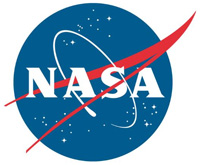 Greenbelt, MD – The four Magnetospheric Multiscale (MMS) spacecraft recently broke the world record for navigating with GPS signals farther from Earth than ever before. MMS' success indicates that NASA spacecraft may soon be able to navigate via GPS as far away as the Moon, which will prove important to the Gateway, a planned space station in lunar orbit.
After navigation maneuvers conducted this February, MMS now reaches over 116,300 miles from Earth at the highest point of its orbit, or about halfway to the Moon.
«Read the rest of this article»
Written by Lori Keesey
NASA's Goddard Space Flight Center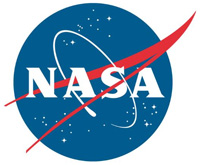 Greenbelt, MD – NASA scientists, engineers, and technologists are preparing for a new era of human exploration at the Moon, which includes a new launch system, capsule, and lunar-orbiting outpost that will serve as the jumping-off point for human spaceflight deeper into the Solar System.
NASA's Goddard Space Flight Center in Greenbelt, Maryland, is playing a vital role in these initiatives, particularly in the areas of communications and instrument development as evidenced by the recent award of five proposals under NASA's Development and Advancement of Lunar Instrumentation (DALI) to advance spacecraft-based instrument for use in lunar-landing missions.
The technologies needed for sustainable exploration at the Moon will have to be powerful, multipurpose, and fast, said Jake Bleacher, Chief Scientist for the Human Exploration and Operations Mission Directorate.
«Read the rest of this article»
Written by Maria Yager
Blanchfield Army Community Hospital Public Affairs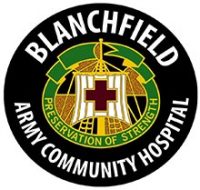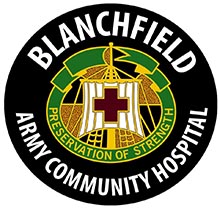 Fort Campbell, KY – The director of the Defense Health Agency's Transitional Intermediate Management Organization visited staff at Blanchfield Army Community Hospital recently, to discuss the hospital's transition as an Army managed facility to a DHA managed facility later this year.
"For our patients it should be invisible. Whether it's the Department of the Army, who has [medical] responsibility for this community now, or the Defense Health Agency, our collective requirements, responsibilities, authorities, are all the same," said Major General Ronald J. Place, who also serves as the director, National Capital Region Medical Directorate, for DHA. "Patients will receive the same great care, same access, same everything. They shouldn't see any difference."
«Read the rest of this article»
City of Clarksville
Clarksville, TN – James Halford Jr., a lifelong Clarksville resident and former Director of Strategic Planning at Fort Campbell, has been named Clarksville Chief of Staff by City of Clarksville Mayor Joe Pitts.
Chief of Staff is the top administrative position in Clarksville's Mayor/City Council form of government, and works to advise the Mayor, supervise staff in the Mayor's office, and plan and direct operational programs and projects.
«Read the rest of this article»
Written by Mari-Alice Jasper
Fort Campbell Public Affairs Office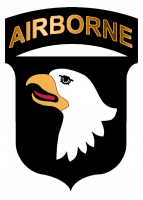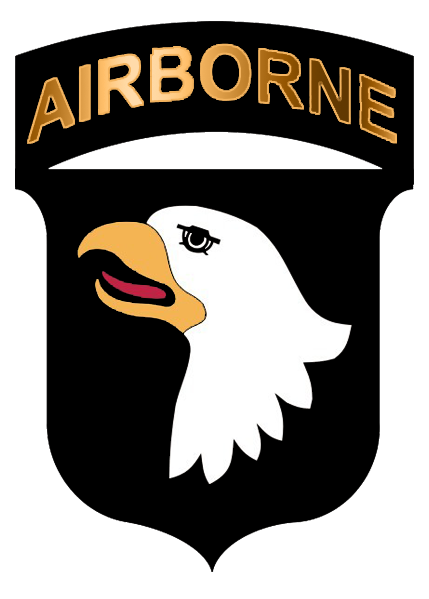 Fort Campbell, KY – U.S. Army Soldiers, veterans, community members and Fort Campbell leadership gathered Saturday, December 15th, 2018, at 101st Airborne Division (Air Assault) Headquarters to honor the fallen during a Wreaths Across America ceremony.
Fort Campbell hosted the event that was part of the Clarksville Sunrise Rotary club's participation in the worldwide wreath-laying effort. This year, more than 2 million volunteers visited about 1,400 locations around the globe to place wreaths.
Wreaths Across America is a nonprofit organization founded to continue and expand the annual wreath-laying ceremony at Arlington National Cemetery.
«Read the rest of this article»
Five Military Veteran Tennessee State Employees Honored for Exemplary Service

Nashville, TN -Tennessee Governor Bill Haslam and First Lady Crissy Haslam joined Tennessee Department of Veterans Services Commissioner Many-Bears Grinder and Major General Terry "Max" Haston from the Tennessee Military Department to recognize five veteran state employees and more than 470,000 Tennessee veterans of all ages and eras.
The Governor's Veterans Day event was held on the second floor of the State Capitol in downtown Nashville.
«Read the rest of this article»
Written by Sgt. Steven Lopez
40th Public Affairs Detachment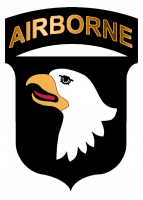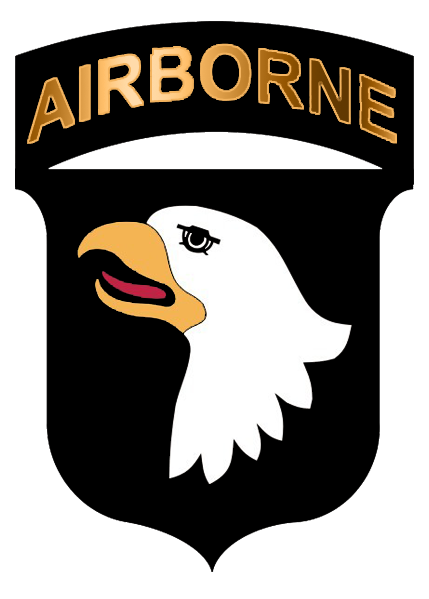 Fort Campbell, KY – Sgt. Tyler Presley's an air defense battle management systems operator assigned to Headquarters and Headquarters Battalion, G-3 Air Missile Defense Section, 101st Airborne Division and Indianapolis, IN native.
Presley joined the Army after graduating from Wabash College in Crawfordsville, IN with a bachelor in history and a minor in philosophy. His grandfather and uncle served in the military in WW2 and in the Air Force respectively.
"I wanted to do something with computers, but am not really an IT guy," said Presley. "This (MOS) gives me a chance to be somewhat combat arms and get to work with computers as well."
«Read the rest of this article»
Written by Capt. Jennifer Cruz
40th Public Affairs Detachment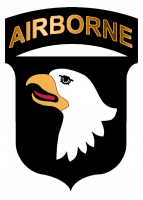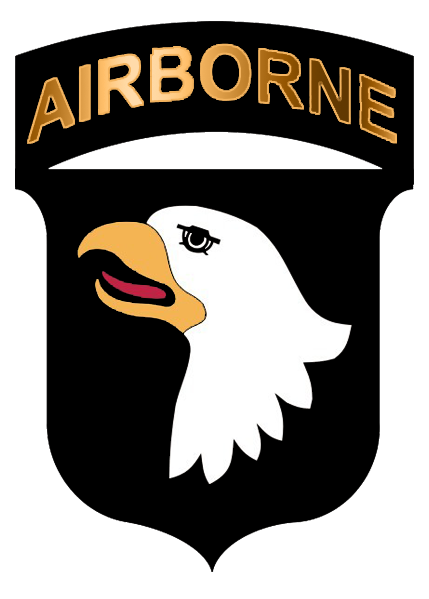 Nashville, TN – The leadership of 101st Airborne Division Artillery Brigade along with the 101st Airborne Division Band, took part in the Nashville Predators' Military Salute Week at Bridgestone Arena.
During the Predators' March 6th game against the Dallas Stars, the Big 5 Band played during the first and second intermission. Positioned just above the Zamboni tunnel, they performed classic rock covers for the more than 17,000 fans who filled the arena.
"Before a big performance like this I always get very excited. It's fantastic that this large of an audience will be hearing Army music tonight," said Pfc. Shawn McGovern, an Army musician with the 101st Airborne Division Band.
«Read the rest of this article»
Written by Joe Pitts
Tennessee State Representative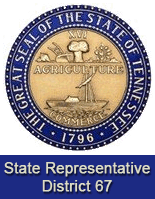 Nashville, TN – Property Tax Relief for disabled Veterans, disabled persons and elderly low-income homeowners, House Bill 1496/Senate Bill 1675 (Sen. Mark Green, R-Clarksville), scheduled for the House Finance, Ways, and Means Full committee on Tuesday, February 27th, 2018 was rolled for 1 week awaiting a possible amendment that will strengthen the bill.
This legislation corrects a rule change made in October, 2017 which would have caused individuals to lose their eligibility for tax relief if the veteran, low-income elderly, and disabled person if admitted to a nursing home for an indeterminate amount of time.
"I am hopeful we will see this bill pass and the tax relief programs will be left intact and alone in the future," said Pitts.
«Read the rest of this article»