Topic: U.S. Armed Forces
Clarksville, TN – I'm honored to serve as Mayor of the City of Clarksville, the home of Fort Campbell and a large number of military veterans.
On Veterans Day, we honor all who have served in the U.S. Armed Forces and their family members. We take time to remember their dedicated service and the sacrifices they have made.
«Read the rest of this article»
People can donate money, holiday cards or time

Clarksville, TN – The American Red Cross has launched its holiday campaign and urged people to give hope to those in need by giving something meaningful during the upcoming holiday season.
"Make this holiday season truly meaningful by supporting the Red Cross Holiday Campaign and helping a victim of disaster or by remembering a member of the Armed Forces who is far from home," said  Julie Campos, Chapter Executive for the American Red Cross, Two Rivers Chapter. «Read the rest of this article»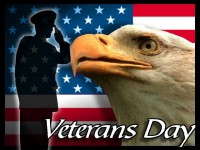 Clarksville, TN – Clarksville-Montgomery County gathered together in front of the Montgomery County Courthouse yesterday to honor our veterans, as well as those who are still serving their country.
Military service is one of the highest forms of patriotism and with our close proximity to the Fort Campbell Army post Clarksville-Montgomery County is home to a significant veteran population. They are part of the fabric of our community.
«Read the rest of this article»
Washington, D.C. – If you're a member of the U.S. Armed Forces, the IRS wants you to know about the many tax benefits that may apply to you.
Special tax rules apply to military members on active duty, including those serving in combat zones.
These rules can help lower your federal taxes and make it easier to file your tax return.
http://www.youtube.com/watch?v=Co6cNQqJHx0
«Read the rest of this article»
Final update detailing the first session of the 108th General Assembly
Food, Clothing, and Hygiene Drive to support the Austin Peay State University Food Pantry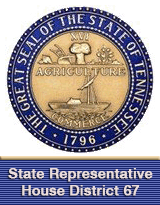 Nashville, TN – House Bill 32, License Plates for our Veterans and Active Duty Military.
House Bill 32, sponsored by Tennessee State Representative Cameron Sexton (R-Crossville) will make some changes, effective July 1st, 2014, to the issuance of license plates to our active duty military and veterans who receive honors and awards such as the Purple Heart, Silver Star, Air Medal, and Medal of Honor.
The most substantial change is moving the Air Medal plates to the category of military cultural license plates.  This category also contains other license plates such as the Silver Star and Bronze Star.
«Read the rest of this article»
Written by A.J. Perrone
U.S. Army Tunnel Rat "Vietnam"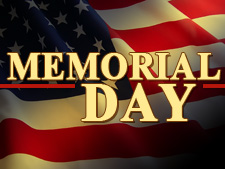 Clarksville, TN – Once again we are gathered at this wall as we have been for several years, to offer our respect and prayers for those whose names are written upon it.
Many see this wall as a "thing" made by someone to be brought out each year, displayed, and then put away in some dusty place, to await the next time it is to be put on display.
This wall is, in fact, a man-made object, but it is not just a thing. It is much much more. This wall represents the very hearts, souls, and spirits of those who are named upon it.
«Read the rest of this article»
2nd Brigade Combat Team, 101st Airborne Division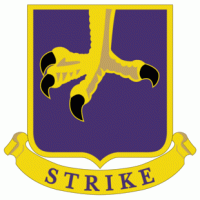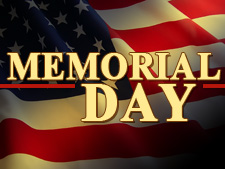 Fort Campbell, KY – To the Fallen Heroes of our Armed Forces on this Memorial Day, May 27th, 2013:
Some were seasoned veterans and some were hardly more than boys and girls with the deepest joys of life before them. They risked everything for faith and belief; loyalty and love.
«Read the rest of this article»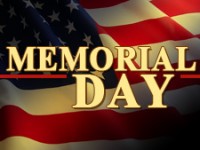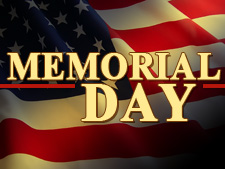 Clarksville, TN – Memorial Day is a federal holiday that occurs every year on the final Monday of May. It is a day of remembering the men and women who died while serving in the United States Armed Forces.
Established as Decoration Day in 1868, this day was set aside to commemorate the soldiers who died in the Civil War. By the 20th century Memorial Day had been extended to honor all Americans who have died while in the military service. «Read the rest of this article»
Washington, D.C. – Military members and their spouses may be eligible to receive free tax return preparation assistance.
The IRS and U.S. Armed Forces partner in the Volunteer Income Tax Assistance program, which provides free tax advice, tax preparation, return filing and other tax assistance to military members and their families. «Read the rest of this article»
Washington, D.C. – The Earned Income Tax Credit (EITC) is a financial boost for workers earning $50,270 or less in 2012. But this valuable credit is overlooked by some filers who could be claiming it.
Here are the top 10 things the IRS wants you to know about EITC, which has been making the lives of working people a little easier for 38 years. «Read the rest of this article»