Topic: U.S. Army
Written by Staff Sgt. Todd Pouliot
40th Public Affairs Detachment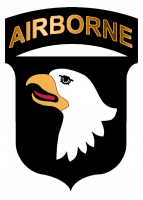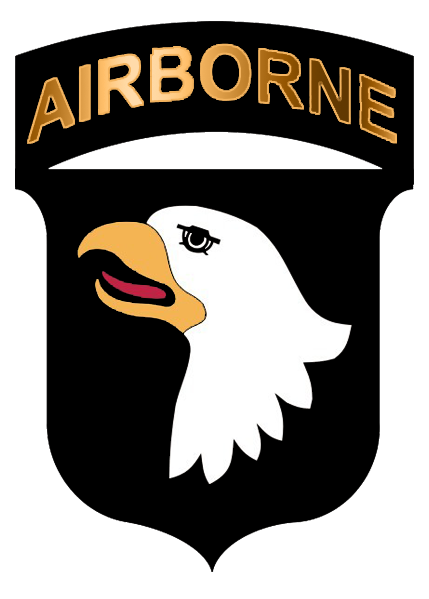 Nashville, TN – Vanderbilt University opened their stadium, November 11th, 2017 to give active duty soldiers and their families the opportunity to experience college football as part of the school's Veterans Day Salute to Service.
Among them were nearly 50 soldiers from 101st Airborne Division Artillery who were invited to carry out and unfurl a replica of the U.S. Flag during the pre-game ceremony honoring the nation. The large replica flag was the shape of the continental United States of America.
The Commodore Marching Band fanned out across the field after the National Anthem, and the soldiers lined up at the end of the stadium to form a tunnel and cheer the Vanderbilt football players as they ran onto the field.
«Read the rest of this article»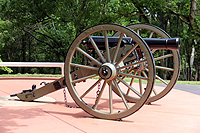 Clarksville, TN – The next meeting of the Clarksville (TN) Civil War Roundtable will be on Wednesday, November 15th, 2017 at the Bone & Joint Center, 980 Professional Park Drive, right across the street from Tennova Healthcare. This is just off Dunlop Lane and Holiday Drive and only a few minutes east of Governor's Square mall.
The meeting begins at 7:00pm and is always open to the public. Members please bring a friend or two – new recruits are always welcomed.
Topic – "Was Lincoln's War Really Caused By, and Fought Over, Slavery?"
«Read the rest of this article»

Clarksville, TN – During a special alumni awards ceremony on Saturday, October 21st, 2017, Austin Peay State University honored six distinguished individuals as part of its 2017 Homecoming celebration.
This year's honorees were Outstanding Service Award recipients Joe Shakeenab ('04) and Dave Loos; Outstanding Young Alumnus Award recipients Trent Caffee ('11) and John Swigart ('00); and Outstanding Alumni Award recipients Steve Harmon ('83) and Mike Krause ('07).
«Read the rest of this article»
Clarksville, TN – On Wednesday, October 26th, 2017 the U.S. Army launched its JROTC Robotics Program at Kenwood High School. Four CMCSS high school robotics programs will be in place: Kenwood High School, Northeast High School, West Creek High School, with Rossview High School and Northwest High School combined.
«Read the rest of this article»
Written by SPC Lauren Ogburn
118th Mobile Public Affairs Detachment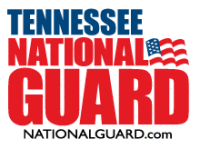 Nashville, TN – Before embarking on a year-long deployment, 36 Tennessee National Guard men and women from the 30th Combat Sustainment Support Battalion, 230th Sustainment Brigade, participated in a casing of the colors ceremony October 21st, 2017 in Humboldt, TN.
The term "Colors" refers to a command, brigade or regiment's distinct flag that uniquely represents the command. The Casing of the Colors ceremony is a U.S. Army tradition that commemorates a unit being deactivated from a parent unit. In the case of the 30th CSSB, the ceremony represents them leaving for their deployment.
«Read the rest of this article»

Clarksville, TN – Austin Peay State University Director of the Academic Support Center Martin Golson was recently recognized as a leader among his peers in the learning center community when he was elected to serve as vice president of the National College Learning Center Association (NCLCA) for the 2017-18 year.
"If you're working in a learning center, the NCLCA is something you should be a part of, because we certify professionals working in learning centers and learning centers themselves that promote standards of excellence," Golson said. "I'm very fortunate to have been chosen by my fellow members (as vice president)."
«Read the rest of this article»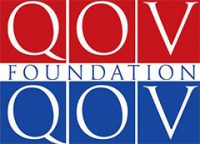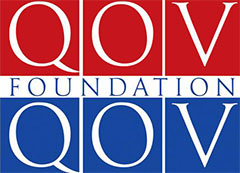 Clarksville, TN – In bring awareness to the service members and veterans that take their lives everyday, Quilts of Valor, Quilting in Clarksville held a Sew for 22 event on September 22nd, 2017 at Absolutely Fun Sewing.
The United States Department of Veterans Affairs released a study which showed that roughly 22 veterans were dying by suicide per day, or one every 65 minutes.
"We do not want to continue to see this. One life is too many." stated Roberta Samuels, Quilts of Valor. "So we organized this day with the idea from Cinde Jones with Absolutely Fun Sewing. She offered to allow us to sew in the store."
«Read the rest of this article»
Written by Lt. Col. Angela Wallace
Army Reserve Medical Command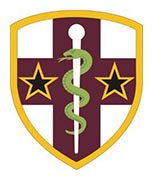 Harlem, MT – In an agricultural community less than 50 miles south of the Canadian border lies a town filled with history, culture and a small group of medical professionals from the U.S. Army and U.S. Army Reserve who are determined to make a difference.
The nearly 50 Soldiers assigned to Army Reserve Medical Command's 7234th Medical Support Unit based out of Vallejo, California, and U.S. Army medical personnel assigned to 24th Medical Detachment, 44th Medical Brigade, 18th Airborne Corps based out of Fort Bragg, North Carolina, in partnership with Fort Belknap Indian Health Service, offered a variety of health care services at the Fort Belknap Hospital in Harlem and Eagle Child Health Station in Hays, Montana from July 22nd through August 6th, 2017.
«Read the rest of this article»
Clarksville, TN – Clarksville Mayor Kim McMillan offers these words to mark the 75th Anniversary of the 101st Airborne Division (Air Assault), which is being celebrated August 16th-26th, 2017.
On behalf of all the citizens of Clarksville, I'm honored to say "Happy 75th Anniversary" to the famous Screaming Eagles of the 101st Airborne Division at Fort Campbell.
«Read the rest of this article»
Written by 1st Lt. Daniel Johnson
2nd Brigade Combat Team, 101st Airborne Division (AA) Public Affairs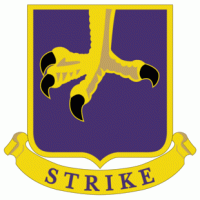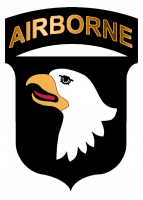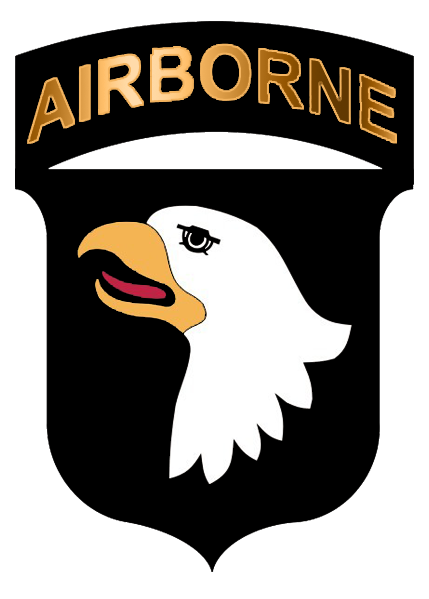 Fort Campbell, KY – Soldiers from the 2nd Brigade Combat Team, 101st Airborne Division (Air Assault) and pilots from the 101st Combat Aviation Brigade, 101st Airborne Division, became the first Soldiers in the operational Army to sling load the Tactical Command Node-Light last week.
This training was done in preparation for the brigade's upcoming rotation as part of the Network Integration Exercise at Fort Bliss, Texas, in July. At NIE 2BCT will validate new systems that will be fielded to the Army for future mission sets.
«Read the rest of this article»