Topic: U.S. Army
Written by Staff Sgt. Caitlyn Byrne
101st Airborne Division (AA) Sustainment Brigade Public Affairs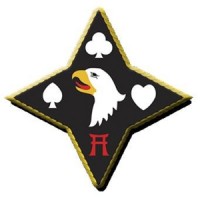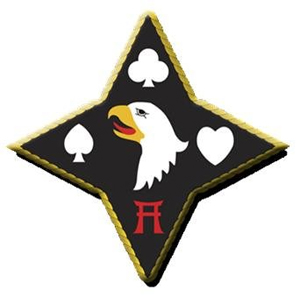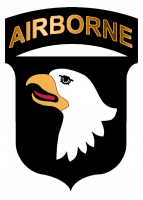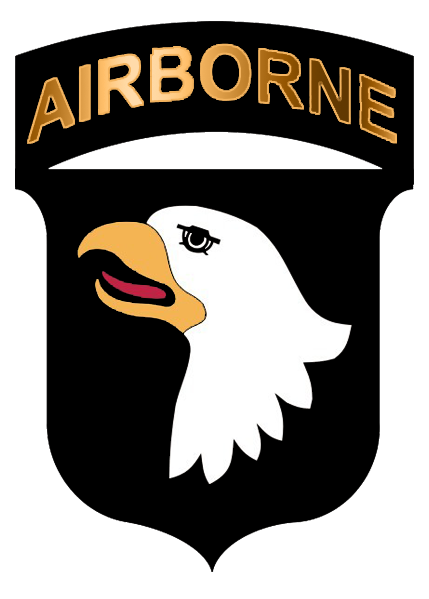 Bagram Air Field, Afghanistan – It is said that people are bound together through adversity, and under the added demands of a deployment, the members of the self-proclaimed Master Sergeant Squad came together as a cohesive team in order to tackle the challenges presented to them.
Despite their more ominous title, the Master Sergeant Squad is nothing but courteous and professional, with the word "squad" instead representing their ferocious dedication to Soldiers, the accomplishment of the mission and each other.
«Read the rest of this article»
Tennessee National Guard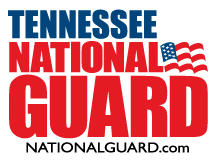 Nashville, TN – Tennessee National Guard Major General Jeff Holmes has been tapped as the next Deputy Commanding General, First U.S. Army headquartered in Rock Island Arsenal, Illinois. He is currently assigned as the Deputy Adjutant General, Tennessee National Guard.
The First Army is the oldest and longest established field army of the United States Army activated in France in 1918. In World War II First Army's troops were the first to land on Omaha and Utah beaches in Normandy.
«Read the rest of this article»
Written by Col. John P. Cogbill
3rd Brigade Combat Team, 101st Airborne Division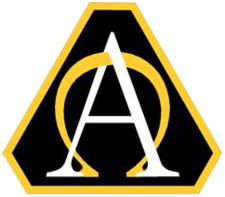 Fort Belvoir, VA – Innovation in the Army needs to come from the top down and the ground up, and Soldiers at all levels need freedom, time and equipment to make it happen.
Maintaining overmatch against any and all potential adversaries—known as an offset strategy—places a premium on new, potentially disruptive technologies. However, technology alone will not maintain the offset.
An effective and enduring offset will require a culture of innovation that enables critical thinking and the application of the myriad emerging military and commercial technologies to address the full spectrum of national security challenges in an increasingly hostile and complex world.
«Read the rest of this article»
Written by Staff Sgt. Paige Behringer
2nd Brigade Combat Team, 10th Mountain Division Public Affairs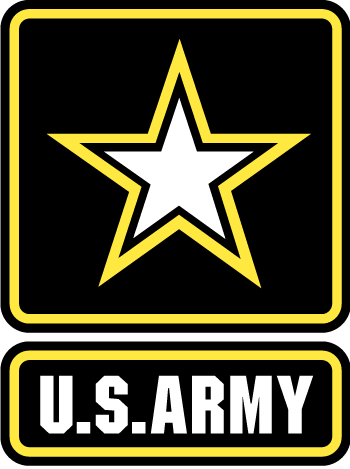 Fort Drum, NY – For 243 years the U.S. Army has been fostering brotherhood among its ranks.
Born of the Army, the "Currahee Brothers" forged lifelong bonds in bloody combat during the Vietnam War, and continue reuniting half a century later.
They may appear as simply a group of old veterans congregating in a hotel lobby somewhere outside of Washington, D.C., laughing, joking and telling stories. Instead of celebrating a day of birth, this brotherhood assembles to observe a solemn anniversary.
Their name comes from 3rd Battalion, 506th Infantry Regiment, 101st Airborne Division, which reactivated in 1967 as a "stand alone" task force to increase American presence in Vietnam.
«Read the rest of this article»
Written by Maria Yager
Blanchfield Army Community Hospital Public Affairs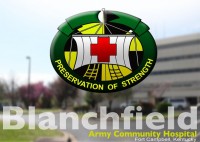 Fort Campbell, KY – Two Soldiers assigned to the Fort Campbell Warrior Transition Battalion were selected to compete in the 2018 Department of Defense Warrior Games, June 1st–9th, 2018 at the U.S. Air Force Academy in Colorado Springs, Colorado.
"It's very exciting to have two of our Soldiers competing in the Warrior Games this year. Our adaptive reconditioning team works with all our wounded, ill and injured Soldiers to help them maximize their full potential in physical activities to reach optimal health and wellness," said Lt. Col. Shawn Butler, Fort Campbell WTB commander.
«Read the rest of this article»
Written by Pfc. Beverly Mejia
40th Public Affairs Detachment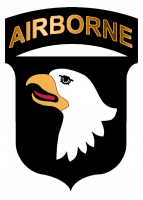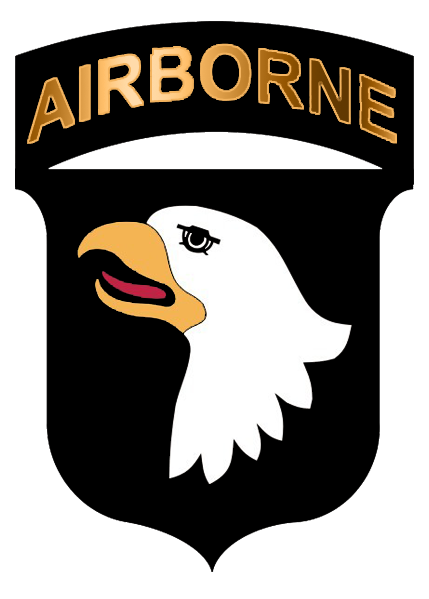 Fort Campbell, KY – Combat medics from Headquarters and Headquarters Battery and 1-320th Field Artillery, 101st Division Artillery, 101st Airborne Division (Air Assault), trained on land navigation operations in the wood-lines of Fort Campbell, KY, May 8th, 2018.
The medics conducted this training to gain proficiency in land navigational operations as preparation for their upcoming Expert Field Medical Badge competition.
"The Soldiers conducted their land navigation portion today." said Sgt. Juan Cosme, a combat medic specialist with Headquarters and Headquarters Battery, 101st DIVARTY, 101st Airborne Division.
«Read the rest of this article»
Military Veteran Recently Hired for Veterans Program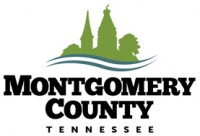 Montgomery County, TN – Edward Moss has been selected as the new Veterans Treatment Court (VTC) Supervisor. Moss is a 23-year Army veteran who retired as a First Sergeant. While still serving in the military, he volunteered on the Foster Care Review Board and as a liaison between VTC and the Fort Campbell Command.
As Moss was transitioning out of the Army, he became the first soldier to participate in the Hiring our Heroes Fellowship Program in Montgomery County. Following the fellowship, he was hired as a juvenile probation officer and soon after promoted to a youth service officer.
«Read the rest of this article»

Clarksville, TN – Charles W. Weigandt, a 24-year U.S. Army veteran and founding member of the 160th Special Operations Aviation Regiment, was recently named director of Austin Peay State University's proposed Bachelor of Science degree in Aviation Science program, with a concentration in rotor wing (helicopters). He began his new role at APSU on Tuesday, May 1st, 2018.
«Read the rest of this article»

Clarksville, TN – Tennessee State Representative Jay Reedy, a U.S. Army veteran and Austin Peay State University alumnus, will be the guest speaker at APSU's Spring 2018 Military and Veteran Graduate Recognition Ceremony and Coin Presentation next week.
The ceremony, set for 5:00pm on Wednesday, May 2nd, 2018 in the Morgan University Center Ballroom, honors Austin Peay's graduating students who are either veterans, National Guard, reservists or active-duty military personnel.
«Read the rest of this article»
Written by Pfc. Beverly Mejia
40th Public Affairs Detachment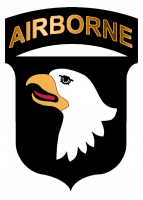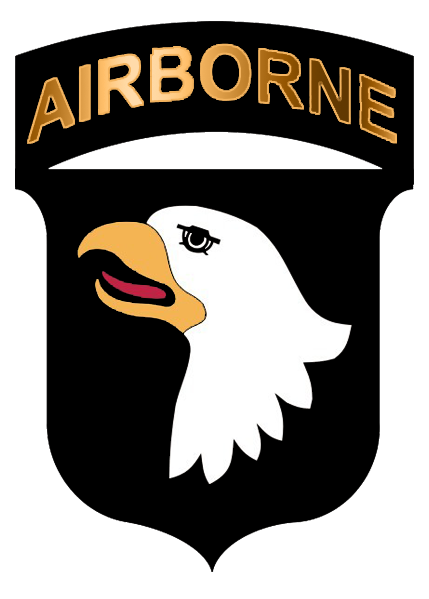 Fort Campbell, KY – Just as any other training is important, the 101st Airborne Division's, Headquarters and Headquarters Battalion's Divers Training Course was designed to teach soldiers the proper techniques of military driving to ensure mission accomplishment within a 40-hour period of classroom and hands-on instruction to cover various aspects of Army driving.
On March 19th–23rd, Soldier of Headquarters and Headquarters Battalion, 101st Airborne Division, participated and competed the battalion's Drivers Training Course. During the course, the Gladiators learned driver/operator responsibilities, preventative maintenance checks and services, rules of the road and safety.
«Read the rest of this article»