Topic: U.S. Army

Clarksville, TN – The Customs House Museum and Cultural Center is located in historic downtown Clarksville, Tennessee. Come explore an entire city block featuring large gallery spaces filled with fine art, science and history.
In the month of August, the Museum will feature Serving Abroad: Serving Abroad: Through Their Eyes, Paul Harmon: Inner Voices, The Outsiders: Folk Art from the Hicks & Vander Elst Collections, Technically Speaking, Leslie Sheils: Dizygotic, Women Painting Women, Even When: Recent Works by Susan Bryant and Billy Renkl, Martin Breedlove: Bold Moves, Art Walk Event: The Diary of Nannie Haskins Book Signing, and Art & Lunch: Gallery Talk with Susan Bryant and Billy Renkl.
«Read the rest of this article»
Maj. Gen. Gary J. Volesky 101st Airborne Division Commander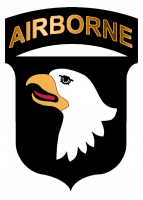 Fort Campbell, KY – Fort Campbell Teammates,
On September 1st, our Nation will celebrate Labor Day to honor the hard work and service of our citizens who make our country the greatest country on earth.
The dedication and commitment of each of you, the service member, the civilian and the Family member, is an integral part of maintaining our Nation's Freedom.
Labor Day also provides us our last long weekend of the summer. Many will travel to be with Family and friends and enjoy those activities we often associate with the end of summer.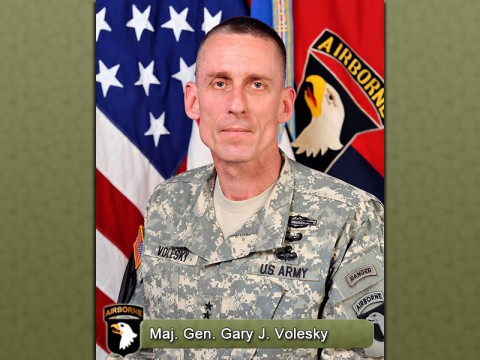 «Read the rest of this article»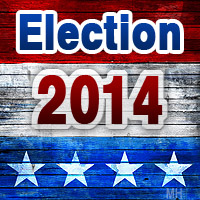 Clarksville, TN – Ward 2 Clarksville City Councilman Deanna McLaughlin officially launched her campaign for re-election after qualifying for re-election on May 28th.
McLaughlin has represented Ward 2 on the Clarksville City Council since 2007 and was re-elected to a second term in 2010. Ward 2 was redistricted in 2011 and now extends to neighborhoods to the east and west of Fort Campbell Boulevard (US 41A), neighborhoods between Saratoga and Hillsboro roads and between Cunningham Lane and Dover Road (US 79).
«Read the rest of this article»
Written by Sgt. David Cox
2nd Brigade Combat Team, 101st Airborne Division (AA) Public Affairs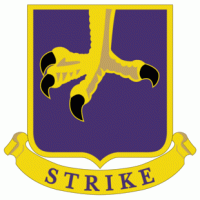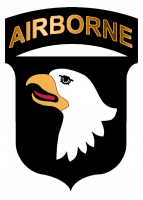 Laghman Province, Afghanistan – Forty-three years ago, U.S. Congress designated August 26th as Women's Equality Day to commemorate granting women the right to vote.
When put into historical military context, the roles women have filled in their service to their country have gone under measureable change in the 239 year history of the U.S. Army — when women would help nurse the wounded and sick during the Revolutionary War.
Now, women make up approximately 15 percent of the active-duty Army and represent 95 percent of its' career fields.
«Read the rest of this article»
Written by Sgt. Leejay Lockhart
101st Sustainment Brigade Public Affairs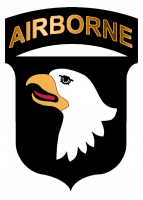 Fort Campbell, KY – Fort Campbell is preparing to celebrate Women's Equality Day on August 26th. The celebration will mark the 94th anniversary of women gaining the right to vote in the U.S.
Colonel Kimberly Daub, commander of the 101st Sustainment Brigade "Lifeliners," will be the guest speaker at this year's celebration scheduled from 11:00am to 1:00pm at the Sportsman's Lodge. She will discuss the history of women's equality in the Army and how women can celebrate their successes and contributions to the Army today.
"The right to vote was a watershed held moment of all women in the U.S., but just the beginning of things to come in women's equality," said the commander of the Lifeliners. «Read the rest of this article»
Private First Class Cecil Garris' remains recovered in France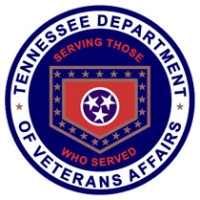 Nashville, TN – Tennessee Governor Bill Haslam and Department of Veterans Affairs Commissioner Many-Bears Grinder recognize the service and sacrifice of Private First Class Cecil E. Harris of Shelbyville, TN.
Harris was serving with the 179th Infantry Regiment, 45th Infantry Division on January 2nd, 1945 when his platoon was holding a defensive position in Dambach, France near the German border during World War II.
«Read the rest of this article»
Tennessee Representative Joe Pitts
Fort Campbell Troop Cuts Under Review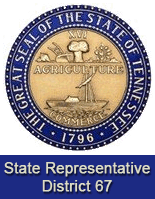 Clarksville, TN – 16 days remain in the public comment period by the United States Army Environmental Command, which is looking at the reduction of active duty troop strength of our armed forces. The US Army Environmental Command is currently taking public comments about this plan through August 25th, 2014.
"The time is now," said Tennessee Representative Joe Pitts (D-Clarksville). "Unrest in the world anywhere means the national defense of the United States must be at full strength in terms of numbers and resources. We need everyone, veterans and the civilian community alike, to send letters, emails and make telephone calls in support of our U.S. Army generally and Fort Campbell specifically."
«Read the rest of this article»
Written by Sgt. Justin Moeller
5th Special Forces Group (Airborne) Public Affairs Office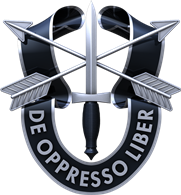 Fort Campbell, KY  – Soldiers, families and friends with the 2nd Battalion, 5th Special Forces Group (Airborne), also known as "Legion," welcomed their new commander July 24th, 2014.
During a ceremony held here at Gabriel Field, Lt. Col. John R. Dyke III relinquished command of the 2nd Bn., 5th SFG (A), to Lt. Col. Solomon Woods, a native of Chicago.
Prior to the relinquishment of command, Dyke had the honor of attaching a Valorous Unit Award to the 2nd Bn. colors.
«Read the rest of this article»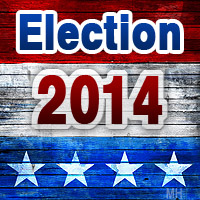 Cunningham, TN – On Saturday, July 27th, 2014, Bret Murray, candidate for Montgomery County Sheriff gave a speech at the 106th Annual Lone Oak Picnic held by the Central Civitan Club.
"I was active duty as a U.S. Army Captain and got out to further serve my country as a FBI agent. I fortunate enough to be picked up by the FBI in 1989," stated Murray. "I was originally going to be transferred to Los Angeles right out of the academy. Little did I know that wasn't were I was going to end up. I ended up in Clarksville Tennessee."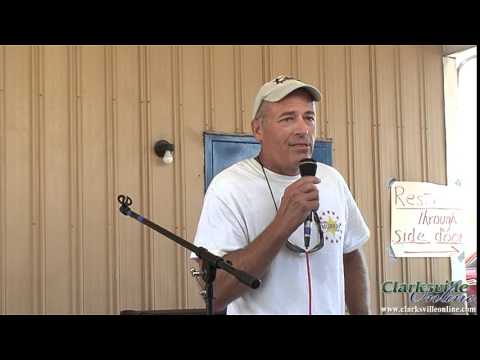 «Read the rest of this article»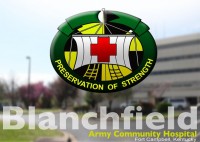 Fort Campbell, KY – Blanchfield Army Community Hospital's Young Eagle Medical Home will move Aug. 18 to the modular buildings off the Bastogne Avenue entrance of the hospital. Young Eagle Medical Home patients with acute medical needs August 18th will be provided care by the Blackhawk Team in the Air Assault Medical Home. All Young Eagle Medical Home patients will begin receiving their care August 19th in Building T9169, which is off Bastogne Avenue just inside the hospital entrance.
"Construction is necessary to meet the requirements of the Patient-Centered Medical Home model of care we offer our community. With the current structure of the hospital's clinics operating in a building constructed in the late 70s, we must continue to renovate in order to meet the medical needs of our community today," said hospital commander Col. George N. Appenzeller. «Read the rest of this article»