Topic: U.S. Army

Clarksville, TN – In 2003, during the opening months of the Iraq War, a young Fort Campbell soldier drove his Humvee over a hidden antitank mine. The resulting explosion covered more than a third of his body and face in burns. Many wondered if he would survive his injuries.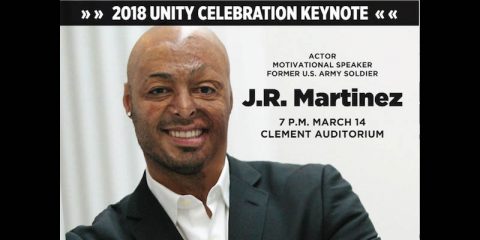 «Read the rest of this article»
Written by Joe Pitts
Tennessee State Representative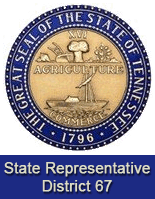 Nashville, TN – Property Tax Relief for disabled Veterans, disabled persons and elderly low-income homeowners, House Bill 1496/Senate Bill 1675 (Sen. Mark Green, R-Clarksville), scheduled for the House Finance, Ways, and Means Full committee on Tuesday, February 27th, 2018 was rolled for 1 week awaiting a possible amendment that will strengthen the bill.
This legislation corrects a rule change made in October, 2017 which would have caused individuals to lose their eligibility for tax relief if the veteran, low-income elderly, and disabled person if admitted to a nursing home for an indeterminate amount of time.
"I am hopeful we will see this bill pass and the tax relief programs will be left intact and alone in the future," said Pitts.
«Read the rest of this article»
Written by Curtis Johnson
Tennessee State Representative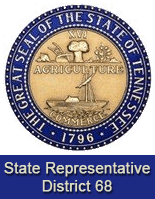 Nashville, TN – This month, House Speaker Pro Tempore Curtis Johnson (R-Clarksville), State Representative Jay Reedy (R-Erin), and the Tennessee Department of Education announced that Montgomery County Schools has received district growth funding to support education initiatives in Montgomery County.
Specifically, Montgomery County received $3,566,500.
This funding is a direct result of a Republican-led effort to not only fully fund education in Tennessee but also provide an additional $18 million to towards school district growth.
These significant investments in many Tennessee school districts will allow growing schools to maintain the necessary resources, so that they can continue offering quality education for our state's young leaders.
«Read the rest of this article»
Bolton Says Green will be "A strong voice in Congress"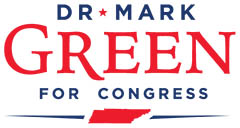 Franklin, TN – This week, Ambassador John Bolton endorsed Dr. Mark Green's campaign for Congress. Bolton has served in senior positions in multiple administrations, including as U.S. Ambassador to the United Nations.
"Dr. Mark Green has served on the front lines of the War on Terror as a flight surgeon, most notably on the mission to capture Saddam Hussein," said Ambassador Bolton.
«Read the rest of this article»
Written by Maj. Gen. Jeffrey Snow
Commanding General for U.S. Army Recruiting Command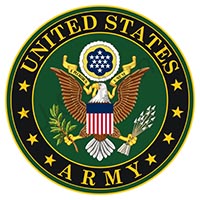 Fort Knox, KY – Unfortunately, the growing divide between the military and society was apparent last week when a teacher's inaccurate and misinformed statements about the quality of America's armed forces made national headlines.
As a U.S. Army officer for more than 30 years, I can tell you our nation's military services are among the most respected organizations in the world, and the individuals who choose to serve deserve the support of our nation's people.
About 50 percent of young Americans today admit they know little to nothing about our military. As a nation, we are failing them, and we are failing ourselves.
«Read the rest of this article»

Clarksville, TN – Austin Peay State University's ROTC program is looking for the best and brightest college students in the country, and the U.S. Army is willing to pay a little extra for these qualified soldiers.
Through the Army, Austin Peay's ROTC program is now offering a $5,000 bonus to college sophomores who complete the program's cadet basic training and go on to become commissioned officers.
«Read the rest of this article»
Written by Sgt. Samantha Stoffregen
101st Airborne Division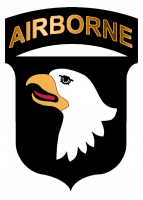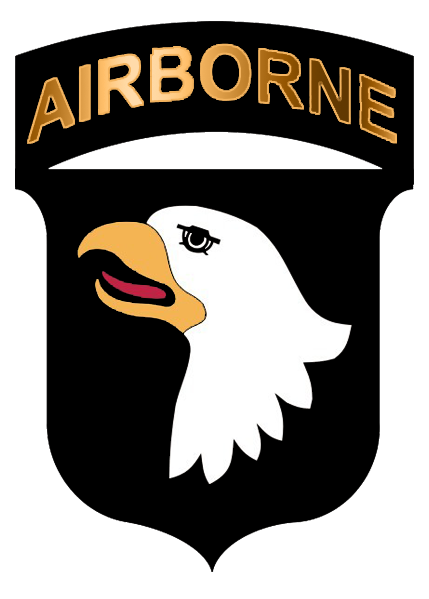 Fort Campbell, KY – "This year's [training] focus is on chaplain and religious affairs specialist identity," Hurley said. "Our training is based on helping chaplains and their assistants go a little deeper with their own sense of who they are."
Chaplains and religious affairs specialist spent two days conducting various small group activities and listening to speakers help them understand more about who they were and how that impacted their ability to help Soldiers and families.
"One interesting activity involves a retired chaplain, who has a great ability to portray chaplains from previous eras in little vignettes of [events] they would have been involved with," Hurley said. "His presentation is so powerful. He's acting out a scenario of something either a chaplain or chaplain's assistant would have gone through."
«Read the rest of this article»
Written by Preston Dyches
NASA's Jet Propulsion Laboratory Media Relations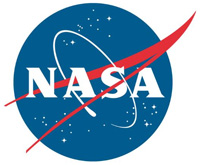 Pasadena, CA – Sixty years ago next week, the hopes of Cold War America soared into the night sky as a rocket lofted skyward above Cape Canaveral, a soon-to-be-famous barrier island off the Florida coast.
The date was January 31st, 1958. NASA had yet to be formed, and the honor of this first flight belonged to the U.S. Army. The rocket's sole payload was a javelin-shaped satellite built by the Jet Propulsion Laboratory in Pasadena, California. Explorer 1, as it would soon come to be called, was America's first satellite.
«Read the rest of this article»
Clarksville, TN – The Student 2 Student (S2S) Ambassador program at Northwest High School was honored to participate in the "Tennessee Home for the Holidays" program by making ornaments for the "Tennessee Heroes" tree.
«Read the rest of this article»

Clarksville, TN – The Fort Campbell Strong Regional Defense Alliance Board of Directors announces the selection of retired Command Sergeant Major Rory Malloy as the organization's first Executive Director.
Malloy is a former Sergeant Major policy advisor to the Assistant Secretary of the Army at the Pentagon and currently serves as an Executive Coach for the True Growth Leadership Course for Brigade/Battalion Commanders and Command Sergeants Major. Malloy's official start date is January 12th, 2018.
«Read the rest of this article»