Topic: U.S. Army
Written by Capt. Charles Emmons
3rd Brigade Combat Team, 101st Airborne Division (AA) Public Affairs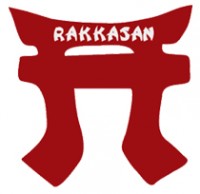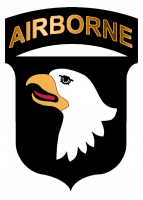 Laghman Province, Afghanistan – The 3rd Brigade Combat Team "Rakkasans," 101st Airborne Division, uncased their colors recently during a ceremony at Tactical Base Gamberi, recognizing their new role within Train Advise Assist Command-East February 15th, 2015.
As the Rakkasans unfurled their colors, the Soldiers of the 3rd Cavalry Regiment "Brave Rifles," cased their colors in advance of the unit's return to Fort Hood after a nine month deployment conducting various missions throughout eastern Afghanistan.
«Read the rest of this article»
Written by by Jim Garamone
DoD News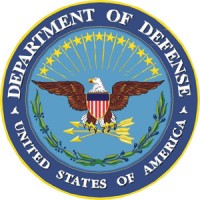 MacDill Air Force Base, FL – The Tactical Assault Light Operator Suit is being designed to give protection and capabilities to U.S. special operators, but the process of designing it may be as revolutionary as the suit itself, said U.S. Special Operations Command officials.
TALOS started 18 months ago, after incidents downrange caused SOCOM to take a hard look at how special operators are outfitted.
"We've put a lot of great technology on the battlefield, but have we really taken a step back and taken a clean sheet and said for the next five, 10, 15 years do we need what we've got now, or do are there other game-changing technologies we can incorporate?" James Geurts, Socom's acquisition executive, said during a recent interview.
«Read the rest of this article»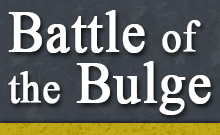 Clarksville, TN - On December 16th, 1944, the German Army launched a desperate offensive designed to split the Allied armies in two and capture the strategic supply port of Antwerp, Belgium. This offensive has come to be known as the Battle of the Bulge.
We are now in the midst of the 70th Anniversary of that offensive and historians from the Clarksville area including history faculty from Austin Peay State University will take part in presenting a series of programs that will educate, inform and enlighten the public as to the importance of this offensive. A highlight of one seminar will be actual World War 2 veterans that served in the Bulge fighting.
«Read the rest of this article»
Written by Spc. Caitlyn Byrne
27th Public Affairs Detachment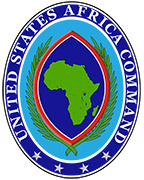 Monrovia, Liberia – Whether they are learning new techniques to stay mentally resilient, exercising to stay physically strong, or washing their hands and applying hand sanitizer to prevent illness, service members deployed under Joint Forces Command – United Assistance, in Monrovia, Liberia, are always taking steps to stay healthy. The health of Soldiers is considered a top priority.
It is imperative that service members maintain a high level of health and physical well being so that in turn, they can provide the optimum amount of aid to the people and government of Liberia.
«Read the rest of this article»
Written by Sgt. 1st Class Nathan Hoskins
Headquarters, 101st Airborne Division (Air Assault)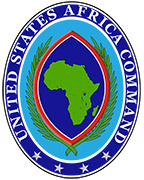 Monrovia, Liberia – The U.S. Department of Defense Ebola Treatment Training Team, the joint-service team tasked by the DoD to train health care workers to staff Ebola treatment units, is scheduled to transition its critical mission for the Joint Forces Command – United Assistance, January 1st, 2015.
Initially split between the DET-3 and the World Health Organization, the training mission will be transferred back to the WHO, who provides the course for the Liberian Ministry of Health, the ETU health care workers who were trained as trainers, and PAE, a contracting company.
«Read the rest of this article»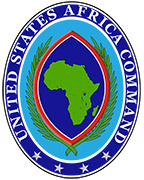 Monrovia, Liberia – Spc. Rysper Sirma, food inspection specialist, 463rd Medical Detachment, Joint Forces Command – United Assistance, was recognized by Maj. Gen. Gary Volesky, commander of JFC-UA, for her exemplary performance while supporting Operation United Assistance, December 26th, 2014, at the Barclay Training Center, Monrovia, Liberia.
Each week a service member supporting OUA is formally recognized by Volesky, who awards him or her with a division coin, followed by a helicopter ride with the commander around the joint operations area.
«Read the rest of this article»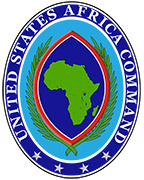 Monrovia, Liberia – For the families of Soldiers currently deployed as part of Joint Forces Command – United Assistance in Liberia, keeping connected to their loved ones deployed in West Africa is crucial. Already, families have been sending thousands of pounds of letters and packages, showing their support for their Soldiers by shipping little pieces of home to them.
On December 22nd, Soldiers deployed in support of Operation United Assistance were able to mail some love back. The first fully functional Army post office opened for business at Roberts International Airport in Monrovia, allowing Soldiers to buy flat rate boxes, apply postage and send their own care packages back home to their family and friends in the U.S.
«Read the rest of this article»
Written by Sgt. Daniel Wyatt
16th Sustainment Brigade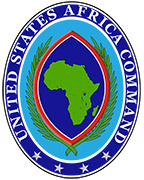 Monrovia, Liberia – U.S. Army 1st. Sgt. Kristopher Fowler conducted his final equipment checks before his departure to Liberia on October 10th. Fowler's mission was to provide financial management support to Operation United Assistance, the humanitarian effort against the spread of the Ebola virus.
As one of two financial management support units in the entire U.S. Army to have a U.S. Treasury account, the 106th Financial Management Support Unit of the 16th Sustainment Brigade, is the only tactical finance support unit with expeditionary capabilities in the European and African theaters of operation.
«Read the rest of this article»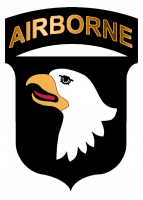 Fort Campbell, KY – Many gathered Friday to remember the 248 Soldiers – noncommissioned officers and officers from units across this division, the majority from 3rd Battalion of the 502nd Infantry Regiment – who lost their lives December 12th, 1985, in a plane crash at Gander, Newfoundland. The troops were returning home from a six-month peacekeeping mission in Sinai, Egypt, as part of the Multinational Force and Observers.
This year marks the 29th anniversary of that heartbreaking winter day. There were several memorial ceremonies Friday, not only at Fort Campbell, but across the world.
«Read the rest of this article»
By Sgt. Matthew Britton, 27th Public Affairs Detachment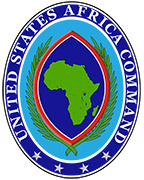 Monrovia, Liberia – Ebola may be the reason why U.S. service members have come to Liberia's aid, but it's far from the only health concern. Malaria, yellow and dengue fever are among a long list of diseases, viruses and parasites that can threaten troops' health. Temperature checks, hand washing stations and ensuring service members have taken their anti-malaria medication aren't the only lines of defense against these microscopic dangers.
A part of this defense consists of preventative medicine Soldiers from the 61st Preventative Medicine Detachment, 86th Combat Support Hospital, Fort Campbell, Kentucky. As part of the Joint Forces Command – United Assistance, they support the U.S. Agency for International Development-led mission, Operation United Assistance, by controlling and eliminating health risks in the JFC area of operations.
«Read the rest of this article»