Topic: U.S. Army
Private First Class Cecil Garris' remains recovered in France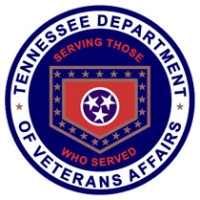 Nashville, TN – Tennessee Governor Bill Haslam and Department of Veterans Affairs Commissioner Many-Bears Grinder recognize the service and sacrifice of Private First Class Cecil E. Harris of Shelbyville, TN.
Harris was serving with the 179th Infantry Regiment, 45th Infantry Division on January 2nd, 1945 when his platoon was holding a defensive position in Dambach, France near the German border during World War II.
«Read the rest of this article»
Tennessee Representative Joe Pitts
Fort Campbell Troop Cuts Under Review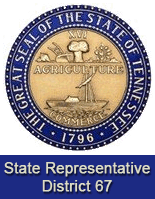 Clarksville, TN – 16 days remain in the public comment period by the United States Army Environmental Command, which is looking at the reduction of active duty troop strength of our armed forces. The US Army Environmental Command is currently taking public comments about this plan through August 25th, 2014.
"The time is now," said Tennessee Representative Joe Pitts (D-Clarksville). "Unrest in the world anywhere means the national defense of the United States must be at full strength in terms of numbers and resources. We need everyone, veterans and the civilian community alike, to send letters, emails and make telephone calls in support of our U.S. Army generally and Fort Campbell specifically."
«Read the rest of this article»
Written by Sgt. Justin Moeller
5th Special Forces Group (Airborne) Public Affairs Office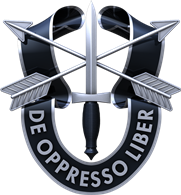 Fort Campbell, KY  – Soldiers, families and friends with the 2nd Battalion, 5th Special Forces Group (Airborne), also known as "Legion," welcomed their new commander July 24th, 2014.
During a ceremony held here at Gabriel Field, Lt. Col. John R. Dyke III relinquished command of the 2nd Bn., 5th SFG (A), to Lt. Col. Solomon Woods, a native of Chicago.
Prior to the relinquishment of command, Dyke had the honor of attaching a Valorous Unit Award to the 2nd Bn. colors.
«Read the rest of this article»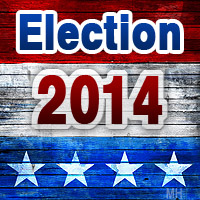 Cunningham, TN – On Saturday, July 27th, 2014, Bret Murray, candidate for Montgomery County Sheriff gave a speech at the 106th Annual Lone Oak Picnic held by the Central Civitan Club.
"I was active duty as a U.S. Army Captain and got out to further serve my country as a FBI agent. I fortunate enough to be picked up by the FBI in 1989," stated Murray. "I was originally going to be transferred to Los Angeles right out of the academy. Little did I know that wasn't were I was going to end up. I ended up in Clarksville Tennessee."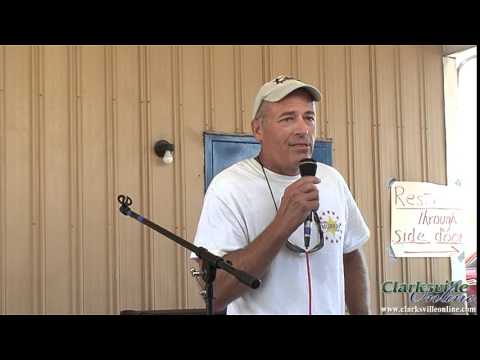 «Read the rest of this article»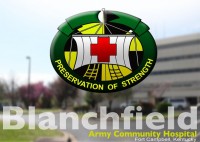 Fort Campbell, KY – Blanchfield Army Community Hospital's Young Eagle Medical Home will move Aug. 18 to the modular buildings off the Bastogne Avenue entrance of the hospital. Young Eagle Medical Home patients with acute medical needs August 18th will be provided care by the Blackhawk Team in the Air Assault Medical Home. All Young Eagle Medical Home patients will begin receiving their care August 19th in Building T9169, which is off Bastogne Avenue just inside the hospital entrance.
"Construction is necessary to meet the requirements of the Patient-Centered Medical Home model of care we offer our community. With the current structure of the hospital's clinics operating in a building constructed in the late 70s, we must continue to renovate in order to meet the medical needs of our community today," said hospital commander Col. George N. Appenzeller. «Read the rest of this article»
By David Vergun, Army News Service

Washington, DC – Building personal relationships — whether with lawmakers, with state governors or with political and military leaders of nations engaged in the war on terror — is just as important, sometimes even more so, as the ability to project force, Army Vice Chief of Staff Gen. John F. Campbell said on August 1st.
Campbell spoke during a farewell media roundtable at the Pentagon. He departs for Afghanistan later this month as the next International Security Assistance Force and U.S. Forces Afghanistan commander.
«Read the rest of this article»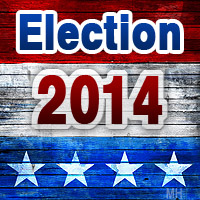 Montgomery County, TN – Montgomery County Mayor Carolyn Bowers was born and raised in Clarksville-Montgomery County. She graduated from Clarksville High School, then attended Austin Peay State University where she received her Bachelor and Masters Degrees. For 29 years, she taught high school business and computer classes in the school system. It was something she enjoyed and loved to do.
Serving as Montgomery County Trustee for two terms before becoming Montgomery County Mayor gave her experience with the county budget and the revenue end. As mayor, she began working on the expenditure end as well as managing the revenues and the bonds that you sell to fund capital projects.
«Read the rest of this article»

Montgomery County, TN – Along with Tennessee Law Enforcement Academy class 1724, Deputy Bryan Green graduated from the academy today.
After several weeks of field training, Green will serve on patrol with the Montgomery County Sheriff's Office.
"Deputy Green has served the MCSO since November 2010 after joining the reserve program," said Sheriff John Fuson. "He was recognized as 2012 reserve deputy of the year, and we're happy to now welcome him to our ranks full-time."Green retired as a Chief Warrant Officer Four in the Army after 25 years of service.
«Read the rest of this article»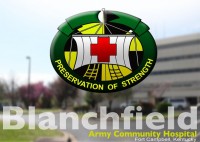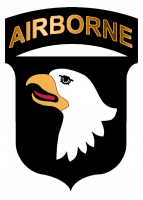 Fort Campbell, KY – Blanchfield Army Community Hospital is opening the doors to TRICARE Prime eligible retirees and their Families to come 'Back to BACH' for primary care as space allows.
"We have heard from many retirees and their Families that they would like to receive primary care at one of BACH's medical homes here on post, like the Air Assault, Byrd and Gold Medical Homes or at Screaming Eagle Medical Home within the Clarksville community," said BACH Commander Col. George N. Appenzeller. "We are excited that we have space available to invite some of our valued retirees back to BACH." «Read the rest of this article»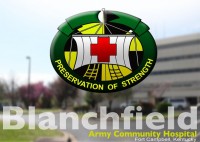 Fort Campbell, KY – Blanchfield Army Community Hospital leaders are aware that some patients calling the Appointment Line may be experiencing longer than normal wait times and dropped calls.
"We appreciate our patients providing feedback to us about experiencing dropped calls and longer than normal wait times in using our Appointment Line," said BACH Commander Col. George N. Appenzeller. "Patient feedback lets us know what we are doing well and helps us find areas where we can improve," said Appenzeller. «Read the rest of this article»