Topic: U.S. Army
Written by Staff Sgt. Paige Behringer
2nd Brigade Combat Team, 10th Mountain Division Public Affairs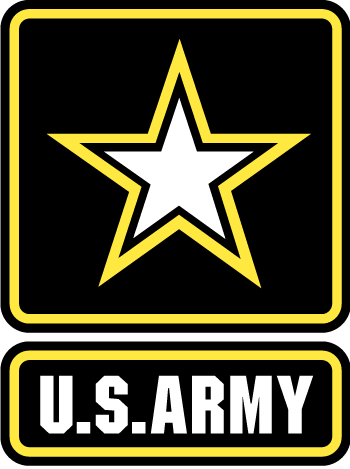 Fort Drum, NY – For 243 years the U.S. Army has been fostering brotherhood among its ranks.
Born of the Army, the "Currahee Brothers" forged lifelong bonds in bloody combat during the Vietnam War, and continue reuniting half a century later.
They may appear as simply a group of old veterans congregating in a hotel lobby somewhere outside of Washington, D.C., laughing, joking and telling stories. Instead of celebrating a day of birth, this brotherhood assembles to observe a solemn anniversary.
Their name comes from 3rd Battalion, 506th Infantry Regiment, 101st Airborne Division, which reactivated in 1967 as a "stand alone" task force to increase American presence in Vietnam.
«Read the rest of this article»
Written by Maria Yager
Blanchfield Army Community Hospital Public Affairs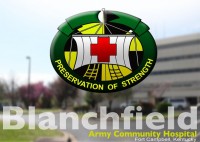 Fort Campbell, KY – Two Soldiers assigned to the Fort Campbell Warrior Transition Battalion were selected to compete in the 2018 Department of Defense Warrior Games, June 1st–9th, 2018 at the U.S. Air Force Academy in Colorado Springs, Colorado.
"It's very exciting to have two of our Soldiers competing in the Warrior Games this year. Our adaptive reconditioning team works with all our wounded, ill and injured Soldiers to help them maximize their full potential in physical activities to reach optimal health and wellness," said Lt. Col. Shawn Butler, Fort Campbell WTB commander.
«Read the rest of this article»
Written by Pfc. Beverly Mejia
40th Public Affairs Detachment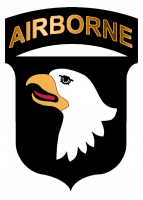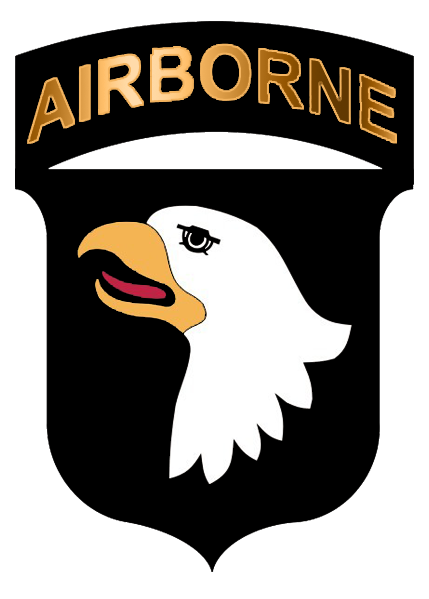 Fort Campbell, KY – Combat medics from Headquarters and Headquarters Battery and 1-320th Field Artillery, 101st Division Artillery, 101st Airborne Division (Air Assault), trained on land navigation operations in the wood-lines of Fort Campbell, KY, May 8th, 2018.
The medics conducted this training to gain proficiency in land navigational operations as preparation for their upcoming Expert Field Medical Badge competition.
"The Soldiers conducted their land navigation portion today." said Sgt. Juan Cosme, a combat medic specialist with Headquarters and Headquarters Battery, 101st DIVARTY, 101st Airborne Division.
«Read the rest of this article»
Military Veteran Recently Hired for Veterans Program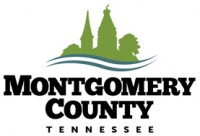 Montgomery County, TN – Edward Moss has been selected as the new Veterans Treatment Court (VTC) Supervisor. Moss is a 23-year Army veteran who retired as a First Sergeant. While still serving in the military, he volunteered on the Foster Care Review Board and as a liaison between VTC and the Fort Campbell Command.
As Moss was transitioning out of the Army, he became the first soldier to participate in the Hiring our Heroes Fellowship Program in Montgomery County. Following the fellowship, he was hired as a juvenile probation officer and soon after promoted to a youth service officer.
«Read the rest of this article»

Clarksville, TN – Charles W. Weigandt, a 24-year U.S. Army veteran and founding member of the 160th Special Operations Aviation Regiment, was recently named director of Austin Peay State University's proposed Bachelor of Science degree in Aviation Science program, with a concentration in rotor wing (helicopters). He began his new role at APSU on Tuesday, May 1st, 2018.
«Read the rest of this article»

Clarksville, TN – Tennessee State Representative Jay Reedy, a U.S. Army veteran and Austin Peay State University alumnus, will be the guest speaker at APSU's Spring 2018 Military and Veteran Graduate Recognition Ceremony and Coin Presentation next week.
The ceremony, set for 5:00pm on Wednesday, May 2nd, 2018 in the Morgan University Center Ballroom, honors Austin Peay's graduating students who are either veterans, National Guard, reservists or active-duty military personnel.
«Read the rest of this article»
Written by Pfc. Beverly Mejia
40th Public Affairs Detachment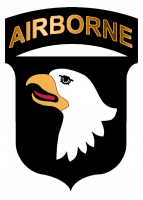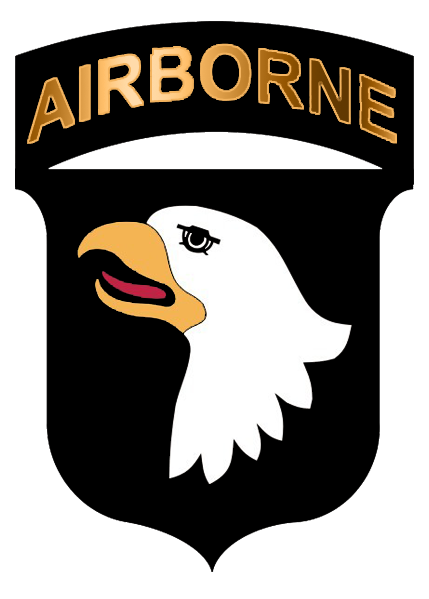 Fort Campbell, KY – Just as any other training is important, the 101st Airborne Division's, Headquarters and Headquarters Battalion's Divers Training Course was designed to teach soldiers the proper techniques of military driving to ensure mission accomplishment within a 40-hour period of classroom and hands-on instruction to cover various aspects of Army driving.
On March 19th–23rd, Soldier of Headquarters and Headquarters Battalion, 101st Airborne Division, participated and competed the battalion's Drivers Training Course. During the course, the Gladiators learned driver/operator responsibilities, preventative maintenance checks and services, rules of the road and safety.
«Read the rest of this article»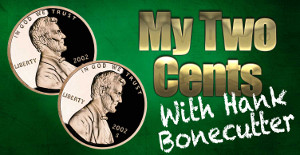 Clarksville, TN – Being able to defend yourself is nothing new, but in today's world, it's become even more important.
In the world of Brazilian Jiu-Jitsu, self defense is just one of the many benefits of the training. It's a discipline. It's respect.
Brazilian Jiu-Jitsu is a martial art and combat sport system that focuses on "grappling", especially ground fighting. BJJ was formed from Kodokan judo ground fighting, and eventually came to be its own combat sport.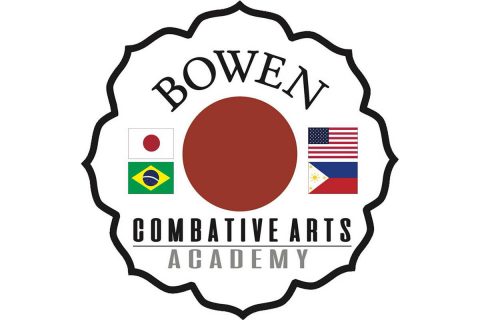 «Read the rest of this article»
Written by Staff Sgt. Neysa Canfield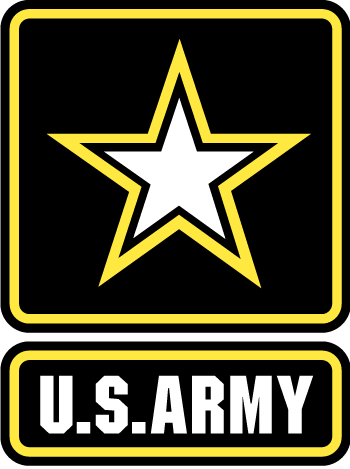 Kandahar, Afghanistan – When U.S. Army Staff Sgt. Marcus P. Levering, a native of Clarksville, Tennessee, raised his right hand and repeated the oath of enlistment he wasn't just making the Army his career, he was also continuing his father's legacy.
Friends and leaders gathered, March 17th, to watch as Levering, religious affairs noncommissioned officer in charge, Train, Advise, and Assist Command-South and 2nd Infantry Brigade Combat Team, 4th Infantry Division, re-enlisted in the Army for the last time.
The Army's Noncommissioned Officer Career Status Program, formally known as the Indefinite Reenlistment Program, allows enlisted Soldiers starting at the rank of staff sergeant with 12 or more years in service, who are eligible to reenlist, to sign for an indefinite period, according to the official Army Reenlistment page.
«Read the rest of this article»
Written by Capt. Jennifer Cruz
40th Public Affairs Detachment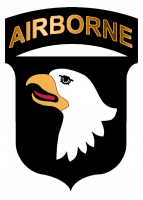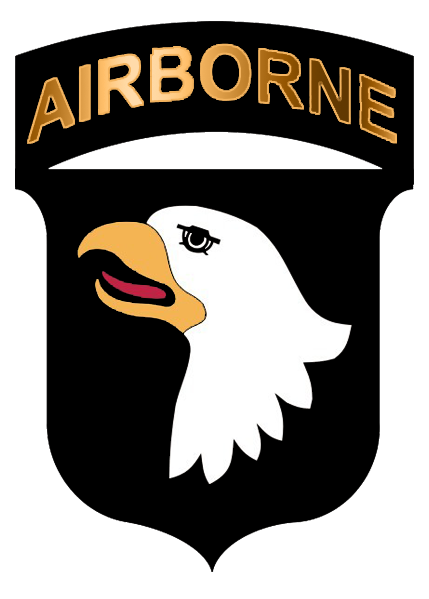 Nashville, TN – The leadership of 101st Airborne Division Artillery Brigade along with the 101st Airborne Division Band, took part in the Nashville Predators' Military Salute Week at Bridgestone Arena.
During the Predators' March 6th game against the Dallas Stars, the Big 5 Band played during the first and second intermission. Positioned just above the Zamboni tunnel, they performed classic rock covers for the more than 17,000 fans who filled the arena.
"Before a big performance like this I always get very excited. It's fantastic that this large of an audience will be hearing Army music tonight," said Pfc. Shawn McGovern, an Army musician with the 101st Airborne Division Band.
«Read the rest of this article»