Topic: U.S. Army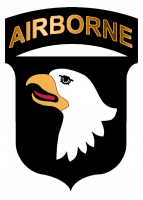 Fort Campbell, KY – Many gathered Friday to remember the 248 Soldiers – noncommissioned officers and officers from units across this division, the majority from 3rd Battalion of the 502nd Infantry Regiment – who lost their lives December 12th, 1985, in a plane crash at Gander, Newfoundland. The troops were returning home from a six-month peacekeeping mission in Sinai, Egypt, as part of the Multinational Force and Observers.
This year marks the 29th anniversary of that heartbreaking winter day. There were several memorial ceremonies Friday, not only at Fort Campbell, but across the world.
«Read the rest of this article»
By Sgt. Matthew Britton, 27th Public Affairs Detachment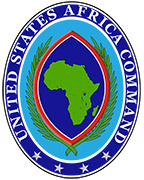 Monrovia, Liberia – Ebola may be the reason why U.S. service members have come to Liberia's aid, but it's far from the only health concern. Malaria, yellow and dengue fever are among a long list of diseases, viruses and parasites that can threaten troops' health. Temperature checks, hand washing stations and ensuring service members have taken their anti-malaria medication aren't the only lines of defense against these microscopic dangers.
A part of this defense consists of preventative medicine Soldiers from the 61st Preventative Medicine Detachment, 86th Combat Support Hospital, Fort Campbell, Kentucky. As part of the Joint Forces Command – United Assistance, they support the U.S. Agency for International Development-led mission, Operation United Assistance, by controlling and eliminating health risks in the JFC area of operations.
«Read the rest of this article»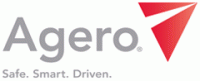 Clarksville, TN – For the third consecutive year, associates at Agero's Clarksville call center facility have participated in the Holiday Mail for Heroes campaign through the American Red Cross.
The program facilitates the writing and sending of handwritten holiday cards to deployed service members during the holiday season.
«Read the rest of this article»
Written by Capt. Eric Hudson
7th Mobile Public Affairs Detachment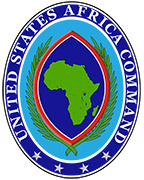 Paynesville, Liberia – It's a common story for many deployed Soldiers. The stress from their deployment causes problems with their marriages and other relationships, which distracts them from their job as a Soldier. Helping Soldiers deal with that stress is where the Behavioral Health Team can play a vital role.
"We look at the stress levels of the force and help mitigate any symptoms that may be keeping them ineffective, " said Maj. Alexander Ragan, Behavioral Health Officer for the 36th Engineer Brigade from Fort Hood, Texas.
«Read the rest of this article»
Written by Sgt. Matthew Britton
27th Public Affairs Detachment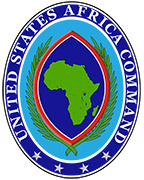 Monrovia, Liberia – Every job in the military has its own unique level of difficulty. Service members have come to learn that becoming an expert in their job doesn't happen overnight but is instead crafted over time. Some even become proficient in their original jobs and those of others that they have little-to-no experience in. But troops adapt, overcome and just like the Army song, they keep on rolling along.
This week, Sgt. Yinette Lizardo, water purification specialist, Company E, 2nd Battalion, 501st Aviation Regiment, Combat Aviation Brigade, 1st Armored Division, Fort Bliss, Texas, was recognized for not only her own outstanding performance, but also the additional jobs she completed for the troops here.
«Read the rest of this article»
Written by Michele Vowell
Fort Campbell Courier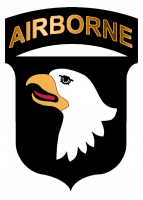 Fort Campbell, KY – For Lilly Bradley, the thought of children not having presents to open on Christmas morning was a sad reality that she wanted to change for at least a few youngsters.
The 6-year-old daughter of Erin and Army Spc. Adam Bradley gave 100 underprivileged children across the globe a gift to open December 25th. Her father is assigned to 96th Aviation Support Battalion, 101st Combat Aviation Brigade, 101st Airborne Division.
«Read the rest of this article»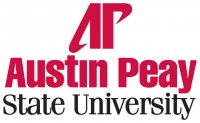 Clarksville, TN – Mike Krause is the type of person who likes a challenge. In the fall of 2006, he completed his bachelor's degree at Austin Peay State University while still serving as a soldier in the 101st Airborne Division.
Eight years later, as executive director of the Tennessee Promise and Drive to 55 Initiative in the Office of Governor Bill Haslam, he is in charge of one of the most ambitious programs in the state's history.
«Read the rest of this article»
Written by Terri Moon Cronk
DoD News, Defense Media Activity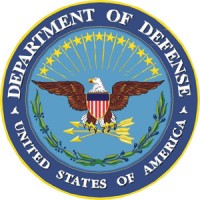 Washington, D.C. – Defense Secretary Chuck Hagel has directed a policy change in new paycheck allotments to prevent unscrupulous commercial lenders from taking advantage of troops and their families, Pentagon officials said today.
According to a Defense Department news release published today, effective January 1st, 2015, the change in DoD's Financial Management Regulation will prohibit service members from allotting pay to buy, lease or rent personal property, a senior DoD official said. «Read the rest of this article»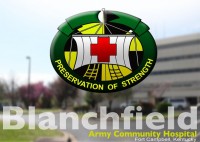 Fort Campbell KY – Sgt. 1st Class Kenneth Parrish of Blanchfield Army Community Hospital has been named the U.S. Army Medical Command Career Counselor of the Year.
He was presented the award by Brig. Gen. Barbara R. Holcomb and Command Sgt. Major Jayme Johnson in a small ceremony at the Hospital yesterday. He will compete against other major commands in the Secretary of the Army Career Counselor of the Year board in January.
«Read the rest of this article»
By Nick Simeone, Defense Media Activity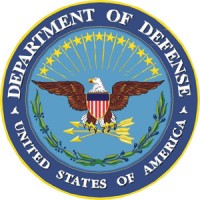 Washington, DC – Defense Secretary Chuck Hagel yesterday thanked troops at Fort Campbell for making a "huge difference" in working to contain the spread of Ebola in West Africa, and characterized the deadly disease as being as serious a threat to the world as terrorism.
"You all understand the perils, the threats, the challenges that face our country," Hagel told troops during a visit to the base as he made his way back to Washington from four days on the road visiting bases and service personnel around the country. "The challenges and threats that face our country in the world today are not just from Islamic fundamentalists or from terrorists but from health diseases and pandemic health threats that threaten the world. Ebola is part of that overall scope of threats."
«Read the rest of this article»