Topic: U.S. Centers for Disease Control and Prevention
Written by David E. Gillespie
Blanchfield Army Community Hospital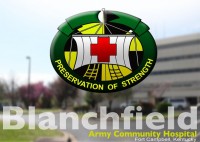 Fort Campbell, KY – Tennessee's top health department official joined military and civilian health administrators at Blanchfield Army Community Hospital Tuesday for a roundtable discussion on how healthcare efforts are synchronized across multiple agencies from local to county, regional and state levels.
The working lunch meeting was an opportunity to bolster longstanding relationships and communicate directly with Dr. John Dreyzehner, Commissioner of the Tennessee Department of Health, which is tasked to protect, promote and improve the health of people in Tennessee.
«Read the rest of this article»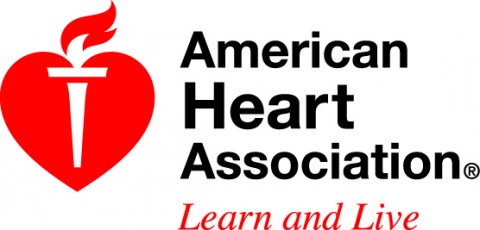 Dallas, TX – People who visited their doctor at least twice a year were 3.2 times more likely to keep their blood pressure under control than those who saw their doctor once a year or less, according to new research in the American Heart Association's journal Circulation.
Having healthcare insurance and getting treated for high cholesterol also increased the likelihood of keeping blood pressure under control.
«Read the rest of this article»
Over 2,000 Medical Professionals Call on Trader Joe's to Stop Selling Meat Raised on Antibiotics

Yonkers, NY – The overwhelming majority of doctors— 93 percent—are concerned about the common meat industry practice of using antibiotics on healthy animals for growth promotion and disease prevention, according to a new poll released today by Consumer Reports.
The Centers for Disease Control and Prevention and many other public health organizations have warned that the misuse of antibiotics on healthy livestock is making these medications less effective for treating disease in people. «Read the rest of this article»
Falls Prevention Awareness Day is September 23rd, 2014

Nashville, TN – A simple fall may be just a nuisance for many people, but for a senior adult it can be a matter of life or death.
Tennessee Governor Bill Haslam has declared September 23rd, 2014 as Falls Prevention Awareness Day to promote simple ways to prevent and reduce falls among older adults. «Read the rest of this article»

Memphis, TN – Tennessee Governor Bill Haslam and Health Commissioner John Dreyzehner, MD, MPH, rolled up their sleeves in Memphis for their annual vaccinations against influenza and encouraged fellow Tennesseans to do the same to help protect and promote good health in the state.
Receiving an annual flu shot can make a big difference by helping you and others avoid becoming sick.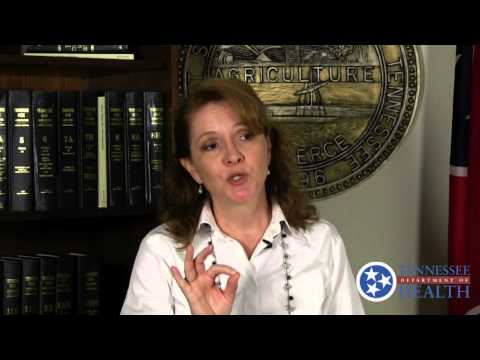 «Read the rest of this article»

Nashville, TN – Protecting people from infectious diseases is a vital part of the mission of the Tennessee Department of Health, and TDH works around the clock to prepare for, respond to and protect people in the state from diseases both familiar and new to Tennessee. TDH has plans in place to respond to emerging diseases such as Ebola Virus Disease that are now spreading outside the U.S. as well as future health threats that may develop.
"''Are we safe? What is the risk? What should I do?' These are some of the questions we all ask when we hear about unfamiliar and sometimes dangerous communicable diseases," said TDH Commissioner John Dreyzehner, MD, MPH.
«Read the rest of this article»
Now I Lay Me Down To …

Nashville, TN – Sleep is not a luxury; it is a basic health need long known to affect a person's ability to think and function.
Increasingly scientists and researchers are learning more about other values of sleep that may impact health and help improve and extend lives. «Read the rest of this article»
Necessary for All, Especially for Travelers

Nashville, TN – The Tennessee Department of Health, in alignment with the U.S. Centers for Disease Control and Prevention, is issuing polio vaccination guidance for individuals planning travel to and from 10 countries where wild poliovirus, or WPV, is currently known to be a threat.
Those countries include: Afghanistan, Nigeria, Pakistan, Cameroon, Ethiopia, Equatorial Guinea, Iraq, Israel, Somalia and Syria. «Read the rest of this article»

Nashville, TN – While swimming is a fun way to beat the heat and be physically active, thousands of Americans get sick every year due to germs found in the places where we swim.
"We can all help keep our swimming areas safe this summer by following a few easy steps," said TDH Chief Medical Officer David Reagan, MD, PhD. "Taking precautions like showering before swimming and never letting children swim without supervision helps prevent illness and injuries."
«Read the rest of this article»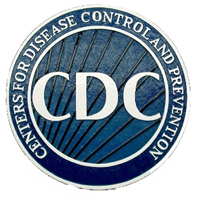 Atlanta, GA – Just a few serious sunburns can increase your child's risk of skin cancer later in life. Kids don't have to be at the pool, beach, or on vacation to get too much sun. Their skin needs protection from the sun's harmful ultraviolet (UV) rays whenever they're outdoors.
Seek shade. UV rays are strongest and most harmful during midday, so it's best to plan indoor activities then. If this is not possible, seek shade under a tree, an umbrella, or a pop-up tent. Use these options to prevent sunburn, not to seek relief after it's happened. «Read the rest of this article»