Topic: U.S. Centers for Disease Control and Prevention

Nashville, TN – Traumatic brain injury can occur as a result of any head injury. Whether it is a fall from a bicycle or a motorcycle crash, a sports concussion or a head trauma to one of our brave veterans from an explosion on the battlefield, the delicate brain can suffer significant after affects. Many of these injuries can be prevented.
During observances of Brain Injury Awareness Month, the Department of Health is reminding Tennesseans of the importance of wearing helmets while riding motorcycles and bicycles to help prevent brain injuries. Tennessee ranks number six in the nation for lives saved and economic costs saved due to helmet use, according to the Centers for Disease Control and Prevention. «Read the rest of this article»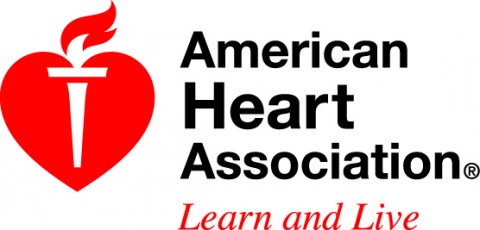 San Francisco, CA – A group of deaf adults using American Sign Language in a healthy lifestyle program successfully lost weight, according to a study presented at the American Heart Association's Epidemiology & Prevention/Nutrition, Physical Activity & Metabolism Scientific Sessions 2014.
In the first randomized trial of lifestyle modification or weight reduction with deaf people using American Sign Language (ASL), participants had moderate improvements in their weight and level of physical activity after a 16-week program.
«Read the rest of this article»
World TB Day Symposium to Address Challenges, Share New Tools

Nashville, TN – The number of confirmed cases of tuberculosis, one of the world's oldest and deadliest diseases, reached a historic low in Tennessee in 2013. However, many TB cases seen in Tennessee in recent years are complex and more challenging for health care providers to treat.
As part of the observances of World TB Day March 24th, TDH is working to remind Tennesseans that TB is a significant public health concern. «Read the rest of this article»
Mars Foodservices recalls all lot numbers of Infused Rice linked to recent illness in Texas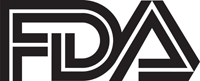 Silver Spring, MD – The FDA, the Centers for Disease Control and Prevention (CDC), and state and local officials have been investigating a cluster of illnesses associated with Uncle Ben's Infused Rice Mexican Flavor sold in 5- and 25-pound bags.
On February 7th, 2014, the FDA's Coordinated Outbreak Response and Evaluation Network (CORE) was notified of a cluster of illnesses at three public schools in Katy, Texas. Thirty-four students and four teachers experienced burning, itching rashes, headaches and nausea for 30 to 90 minutes, before the symptoms went away. Uncle Ben's Infused Rice Mexican Flavor with the lot number 351EKGRV01, made by Mars Foodservices of Greenville, MS, was the common food item eaten by ill students.
«Read the rest of this article»

Nashville, TN – The once commonly held belief that smoking tobacco was harmless, and perhaps even good for some, was shattered January 11th, 1964. The first U.S. Surgeon General's report on smoking was issued that day, alerting Americans, and the world, to the deadly consequences of smoking.
In the 50 years since that report, the U.S. and Tennessee have made remarkable progress, cutting smoking rates significantly, protecting much of the population from harmful secondhand smoke and saving millions of lives. Still the battle against tobacco is far from won and too many people develop or sustain addictions to tobacco products. «Read the rest of this article»

Nashville, TN – Tennessee Department of Health officials say too many people get sick or die from influenza every year due to avoiding vaccination because of myths and misbeliefs.
The two most common rumors are that getting immunized will give you the flu and that influenza vaccines aren't effective. «Read the rest of this article»

Nashville, TN – Richard S. Steece, PhD, D(ABMM) has been named director of the Tennessee Department of Health's Division of Laboratory Services. In this position, Steece will direct all TDH microbiology and environmental lab programs and services.
"We are pleased to welcome Dr. Steece to our team," said TDH Commissioner John Dreyzehner, MD, MPH. "His practical experiences at the regional, national and international levels will serve Tennesseans well." «Read the rest of this article»
About half of samples tested had at least one bacteria resistant to three or more classes of antibiotics; bacteria were more resistant to antibiotics approved for use in chicken production

Yonkers, NY – In its most comprehensive tests of meat and poultry to date, Consumer Reports found bacteria that could make consumers sick on nearly all of the 316 raw chicken breasts purchased at retail nationwide.
While Consumer Reports has consistently been testing chicken for more than 15 years, this is the first time it has looked at the contamination rates for six different bacteria – enterococcus (79.8 percent), E.coli (65.2 percent), campylobacter (43 percent), klebsiella pneumonia (13.6 percent), salmonella (10.8 percent), and staphylococcus aureus (9.2 percent). «Read the rest of this article»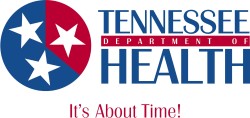 Nashville, TN – It's here: the seasonal wave of flu that affects thousands of Americans every year.
Flu activity is measurably rising in Tennessee, and while doctors here are not yet seeing the higher number of cases reported in some neighboring states, the Tennessee Department of Health believes more cases will be identified here soon. «Read the rest of this article»
It's even more important to get your flu shot if you have a Heart Condition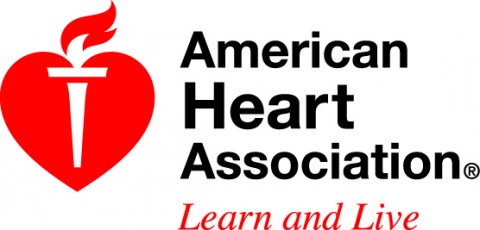 Nashville, TN – You know that miserable, no-good feeling that starts as a simple headache and escalates to a high fever, chills and an overall sense of yuck?
Each year in the United States an estimated 5-20 percent of the population can be infected with the flu, and more than 200,000 people may be hospitalized during the flu season. «Read the rest of this article»