Topic: U.S. Centers for Disease Control and Prevention
Necessary for All, Especially for Travelers

Nashville, TN – The Tennessee Department of Health, in alignment with the U.S. Centers for Disease Control and Prevention, is issuing polio vaccination guidance for individuals planning travel to and from 10 countries where wild poliovirus, or WPV, is currently known to be a threat.
Those countries include: Afghanistan, Nigeria, Pakistan, Cameroon, Ethiopia, Equatorial Guinea, Iraq, Israel, Somalia and Syria. «Read the rest of this article»

Nashville, TN – While swimming is a fun way to beat the heat and be physically active, thousands of Americans get sick every year due to germs found in the places where we swim.
"We can all help keep our swimming areas safe this summer by following a few easy steps," said TDH Chief Medical Officer David Reagan, MD, PhD. "Taking precautions like showering before swimming and never letting children swim without supervision helps prevent illness and injuries."
«Read the rest of this article»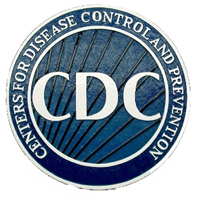 Atlanta, GA – Just a few serious sunburns can increase your child's risk of skin cancer later in life. Kids don't have to be at the pool, beach, or on vacation to get too much sun. Their skin needs protection from the sun's harmful ultraviolet (UV) rays whenever they're outdoors.
Seek shade. UV rays are strongest and most harmful during midday, so it's best to plan indoor activities then. If this is not possible, seek shade under a tree, an umbrella, or a pop-up tent. Use these options to prevent sunburn, not to seek relief after it's happened. «Read the rest of this article»
Protection Against Recreational Water Illnesses (RWIs)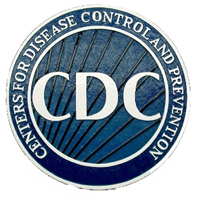 Atlanta, GA – You can choose to swim healthy! You have the power to help keep germs out the water in places we swim in the first place. Remember, chlorine and other disinfectants don't kill germs instantly. Additionally, the mixing of chlorine with pee and sweat uses up the chlorine in the pool, which would otherwise kill germs.
We all share the water we swim in, and each of us needs to do our part to help keep ourselves, our families, and our friends healthy.
«Read the rest of this article»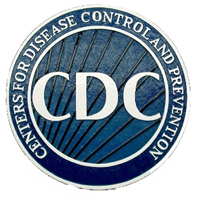 Washington, D.C. – Everyone, on all types of boats, should wear properly-fitted life jackets, or personal flotation devices (PFD) says the U.S. Centers for Disease Control (CDC). By wearing a life jacket, you can dramatically decrease your chances of drowning while boating. "Wear It!" every time you're on the water.
Recreational boating can be a wonderful way to spend time with family and friends. And making safety a priority can ensure that boating stays fun.

«Read the rest of this article»
Vaccinations Urged to Prevent Future Cases

Nashville, TN – The Tennessee Department of Health is now investigating five cases of measles in Madison, Shelby, Gibson, Hamilton and Hardeman counties.
People in additional counties may have been exposed to measles due to some patients traveling while unknowingly being contagious.
The measles cases in Tennessee appear to have started with one traveler who was exposed to the illness in another country. «Read the rest of this article»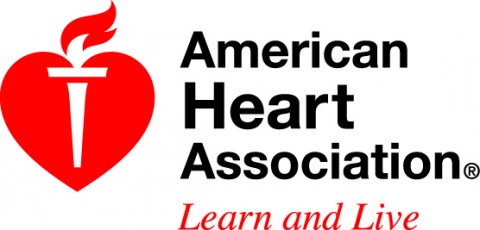 Nashville, TN – Mission: Lifeline, the American Heart Association's community-based initiative aimed at improving the system of care for heart attack patients, will be implemented across the state of Tennessee.
Every year in the United States, nearly 250,000 people experience ST-Elevation Myocardial Infarction (STEMI), the deadliest type of heart attack, in which blood flow is completely blocked to a portion of the heart. Timely treatment is essential: time is muscle and time is lives.

«Read the rest of this article»

Nashville, TN – The Tennessee Department of Health is reminding those who travel abroad of the need for vaccination against measles.
Although measles was officially eradicated from the United States in 2000, it is still present in other regions of the world including Western Europe and cases continue to occur among Americans returning from foreign travel and among foreign visitors to the United States.
Vaccination against measles is extremely effective. «Read the rest of this article»
By Ivy F. Kupec, National Science Foundation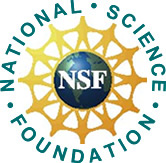 We boast when our infant finally sleeps through the night. We bemoan the teenager who requires a cannon shot to arise from his bed before noon. And in our "golden" years, we wonder why sleep is so fleeting, yet napping seems to come as easily as breathing. Such are the mysteries of sleep.
And when we think of a way to understand sleep and wakefulness better, it's natural to think of biologists, behavioral scientists, neuroscientists and even mattress makers who for years have studied all kinds of animals and approaches to help us get a better night's sleep.
«Read the rest of this article»

Nashville, TN – Traumatic brain injury can occur as a result of any head injury. Whether it is a fall from a bicycle or a motorcycle crash, a sports concussion or a head trauma to one of our brave veterans from an explosion on the battlefield, the delicate brain can suffer significant after affects. Many of these injuries can be prevented.
During observances of Brain Injury Awareness Month, the Department of Health is reminding Tennesseans of the importance of wearing helmets while riding motorcycles and bicycles to help prevent brain injuries. Tennessee ranks number six in the nation for lives saved and economic costs saved due to helmet use, according to the Centers for Disease Control and Prevention. «Read the rest of this article»