Topic: U.S. Centers for Disease Control and Prevention
Mars Foodservices recalls all lot numbers of Infused Rice linked to recent illness in Texas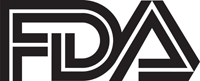 Silver Spring, MD – The FDA, the Centers for Disease Control and Prevention (CDC), and state and local officials have been investigating a cluster of illnesses associated with Uncle Ben's Infused Rice Mexican Flavor sold in 5- and 25-pound bags.
On February 7th, 2014, the FDA's Coordinated Outbreak Response and Evaluation Network (CORE) was notified of a cluster of illnesses at three public schools in Katy, Texas. Thirty-four students and four teachers experienced burning, itching rashes, headaches and nausea for 30 to 90 minutes, before the symptoms went away. Uncle Ben's Infused Rice Mexican Flavor with the lot number 351EKGRV01, made by Mars Foodservices of Greenville, MS, was the common food item eaten by ill students.
«Read the rest of this article»

Nashville, TN – The once commonly held belief that smoking tobacco was harmless, and perhaps even good for some, was shattered January 11th, 1964. The first U.S. Surgeon General's report on smoking was issued that day, alerting Americans, and the world, to the deadly consequences of smoking.
In the 50 years since that report, the U.S. and Tennessee have made remarkable progress, cutting smoking rates significantly, protecting much of the population from harmful secondhand smoke and saving millions of lives. Still the battle against tobacco is far from won and too many people develop or sustain addictions to tobacco products. «Read the rest of this article»

Nashville, TN – Tennessee Department of Health officials say too many people get sick or die from influenza every year due to avoiding vaccination because of myths and misbeliefs.
The two most common rumors are that getting immunized will give you the flu and that influenza vaccines aren't effective. «Read the rest of this article»

Nashville, TN – Richard S. Steece, PhD, D(ABMM) has been named director of the Tennessee Department of Health's Division of Laboratory Services. In this position, Steece will direct all TDH microbiology and environmental lab programs and services.
"We are pleased to welcome Dr. Steece to our team," said TDH Commissioner John Dreyzehner, MD, MPH. "His practical experiences at the regional, national and international levels will serve Tennesseans well." «Read the rest of this article»
About half of samples tested had at least one bacteria resistant to three or more classes of antibiotics; bacteria were more resistant to antibiotics approved for use in chicken production

Yonkers, NY – In its most comprehensive tests of meat and poultry to date, Consumer Reports found bacteria that could make consumers sick on nearly all of the 316 raw chicken breasts purchased at retail nationwide.
While Consumer Reports has consistently been testing chicken for more than 15 years, this is the first time it has looked at the contamination rates for six different bacteria – enterococcus (79.8 percent), E.coli (65.2 percent), campylobacter (43 percent), klebsiella pneumonia (13.6 percent), salmonella (10.8 percent), and staphylococcus aureus (9.2 percent). «Read the rest of this article»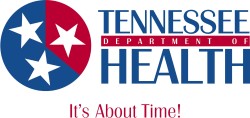 Nashville, TN – It's here: the seasonal wave of flu that affects thousands of Americans every year.
Flu activity is measurably rising in Tennessee, and while doctors here are not yet seeing the higher number of cases reported in some neighboring states, the Tennessee Department of Health believes more cases will be identified here soon. «Read the rest of this article»
It's even more important to get your flu shot if you have a Heart Condition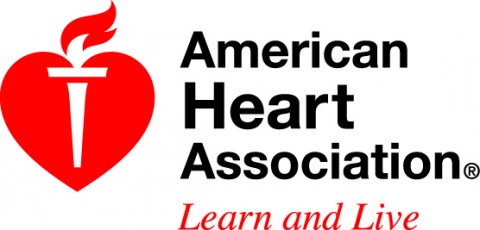 Nashville, TN – You know that miserable, no-good feeling that starts as a simple headache and escalates to a high fever, chills and an overall sense of yuck?
Each year in the United States an estimated 5-20 percent of the population can be infected with the flu, and more than 200,000 people may be hospitalized during the flu season. «Read the rest of this article»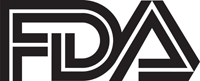 Silver Spring, MD – More than decade ago, a sea change began in the American diet, with consumers starting to avoid foods with trans fat and companies responding by reducing the amount of trans fat in their products.
This evolution began when FDA first proposed in 1999 that manufacturers be required to declare the amount of trans fat on Nutrition Facts labels because of public health concerns. That requirement became effective in 2006.
«Read the rest of this article»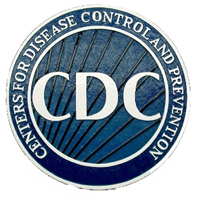 Atlanta, GA – For many people, autumn events like Halloween and Harvest Day are fun times to dress up in costumes, go trick-or-treating, attend parties, and eat yummy treats. These events are also opportunities to provide nutritious snacks, get physical activity, and focus on safety.
Below are tips to help make the festivities fun and safe for trick-or-treaters and party guests. «Read the rest of this article»
"Cancer Queens" Teach Prevention Through Song and Dance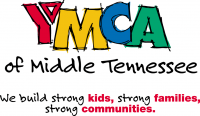 Clarksville, TN – If statistics, charts and graphs make your eyes glaze over – but you still want to learn ways to improve your health and reduce your risk of getting various types of cancer – plan to be entertained as well as educated by the Cancer Queens.
Even though they are all professional health educators, the Cancer Queens emphasize they are not professional actresses or dancers. They do, however, excel at "edutainment" – a phrase coined to describe education via an entertainment venue. They have been recognized by the Centers for Disease Control and have brought laughter and health messages to audiences all across the state of Tennessee.
«Read the rest of this article»