Topic: U.S. Department of Agriculture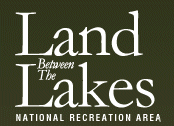 Golden Pond, KY –  Land Between The Lakes National Recreation Area hosts 12-Hours of the Canal Loop Endurance Mountain Bike Race on Saturday, September 27th, from 9:00am-9:00pm. Kentucky Lake Scenic Drive will be closed to non-participants Friday and Saturday, September 26th and 27th.
This endurance mountain bike event, hosted locally by Land Between The Lakes and Endurance + (Plus), is sanctioned by USA Cycling.
«Read the rest of this article»
Funding includes loan guarantees and grants for solar energy to create jobs, promote energy independence and advance the use of renewable fuels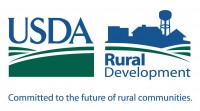 Bunn, NC – Agriculture Secretary Tom Vilsack today announced that USDA is investing in 540 renewable energy and energy efficiency projects nationwide.
"These loan guarantees and grants will have far-reaching impacts nationwide, particularly in the rural communities where these projects are located," Vilsack said. "Investing in renewable energy and energy efficiency will continue the unprecedented increase in home-grown energy sources and American energy independence we've seen in recent years. This is creating jobs, providing new economic opportunities and leading the way to a more secure energy future."
«Read the rest of this article»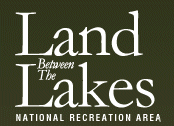 Golden Pond, KY – Former residents of the Lyon County, Kentucky portion of Land Between The Lakes National Recreation Area will gather for their annual Homecoming on Saturday, September 20th at Star Camp Picnic Area, on the northern portion of Land Between The Lakes.
All former residents, relatives, and friends are invited. Those attending should bring food, beverages, lawn chairs, and any other picnic or recreation items they wish. «Read the rest of this article»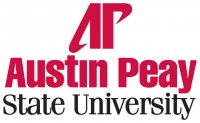 Clarksville, TN – A total of 26 new tenure-track faculty members have become part of the Austin Peay State University community, beginning with the Fall 2014 semester.
Dr. Kadi Bliss, assistant professor of health and human performance, earned her Ph.D. in health education from Southern Illinois University in Carbondale. She is a Certified Health Education Specialist and a member of the American Association of Health Education and the Society of Public Health Education. «Read the rest of this article»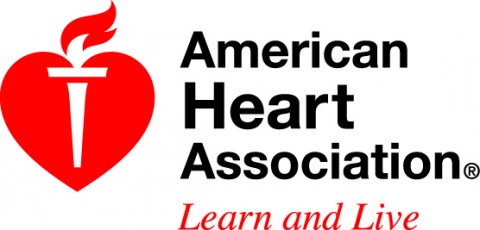 Dallas, TX – Postmenopausal women who eat foods higher in potassium are less likely to have strokes and die than women who eat less potassium-rich foods, according to new research in the American Heart Association's journal Stroke.
"Previous studies have shown that potassium consumption may lower blood pressure. But whether potassium intake could prevent stroke or death wasn't clear," said Sylvia Wassertheil-Smoller, Ph.D., study senior author and distinguished university professor emerita, department of epidemiology and population health at Albert Einstein College of Medicine, Bronx, NY.
«Read the rest of this article»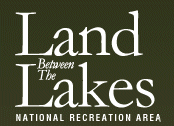 Golden Pond, KY – Land Between The Lakes National Recreation Area invites the public to participate in archery deer season which begins in September.
All hunters must possess State Hunting License/Deer Permit, Land Between The Lakes Hunter Use Permit (age 16 and over), and a Hunter Safety Card according to Kentucky or Tennessee state regulations.
«Read the rest of this article»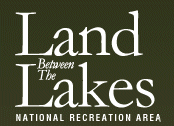 Golden Pond, KY – Every fall, beginning in September, mature bull elk in the Elk & Bison Prairie at Land Between The Lakes begin their mating season. Bugling actually sounds more like a loud squeal. The Elk & Bison Prairie is open seven days a week, from dawn to dusk.
The prairie features a 3.5-mile paved loop road. Interpretive stops help visitors view wildlife and learn more about this native habitat.
«Read the rest of this article»

Nashville, TN – A quarantine for Emerald Ash Borer, an invasive insect that destroys ash trees has been expanded to include more Tennessee counties. Bradley County, McMinn County, Meigs County and Polk County have been added to the list of areas restricted for the movement of ash trees and ash tree products.
EAB was recently found in McMinn and Polk counties and it is believed that EAB is also likely to be present in Bradley and Meigs counties. This brings the total number of Tennessee counties under a state and federal EAB quarantine to 38.
«Read the rest of this article»
September 13th workshop will train landowners to protect hemlocks from invasive pest

Nashville, TN – A small aphid-like insect has been devastating majestic hemlock trees in eastern Tennessee and the Cumberland Mountains. Treatments exist to protect these long-lived, tall evergreens. Now private landowners will have an opportunity to learn how to treat and protect their shady hemlock trees themselves.
The Tennessee Hemlock Conservation Partnership will teach the region's private landowners how to obtain and apply the necessary chemical treatments to fight hemlock woolly adelgid (HWA), the insect that threatens hemlocks. A free workshop is scheduled for Saturday, September 13th at Fall Creek Falls State Park in Van Buren County. Treatment location at park and directions will be provided to all who register for the workshop. «Read the rest of this article»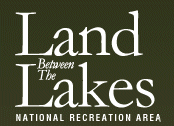 Golden Pond, KY – Labor Day weekend 2014, The Homeplace 1850's working farm will gather traditional trades and crafts people to share their knowledge of vanishing folk art skills to visitors to their annual Homeplace Trades Fair.
The fair will be Saturday and Sunday, August 30th and 31st, from 10:00am to 4:00pm, on the farm located in the Tennessee portion of Land Between The Lakes National Recreation Area.
«Read the rest of this article»