Topic: U.S. Department of Agriculture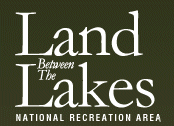 Office of Land Between the Lakes, KY/TN – Educators interested in planning a field trip to experience the Land Between The Lakes outdoor classroom should apply for an Educational Field Trip Grant by April 30th, 2015.
The Educational Field Trip Grant is available to public school districts within 100 miles of Land Between The Lakes.
«Read the rest of this article»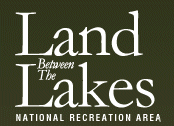 Golden Pond, KY – The Homeplace 1850's Farm at Land Between The Lakes National Recreation Area hosts a day dedicated to working with wool on Saturday, April 11th, from 10:00am-4:00pm. Invited artist, Gary Larson, will give the Homeplace sheep their first "haircut" of the year, 1850's style.
"The sheep are ready to shed their wool from the past year and that means new fleeces to wash, tease, card, spin, and dye, " says Cindy Earls, Lead Interpreter at the Homeplace. "We will show each step it takes to process our sheep's raw wool into yarn, which we can knit or weave into clothing. Visitors get hands-on helping with every task."
«Read the rest of this article»
Risk Guide for 48 Fruits and Vegetables from 14 Countries; Choosing Organic Always the Safest Choice but in Many Cases Conventional Can Be As Low Risk

Yonkers, NY – Fresh produce is an important part of a healthy diet.  A new study by Consumer Reports looks at the risks of pesticide residues for 48 fruits and vegetables from around the globe to come up with guidelines to help consumers reduce their exposure to these toxic chemicals.
An accompanying 40-page report, "Pesticide Use in Produce," from Consumer Reports' Food Safety and Sustainability Center provides a closer look at the consequences of pesticide use for those who produce food, wildlife, and the environment. «Read the rest of this article»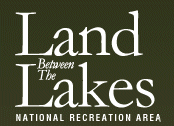 Golden Pond, KY – April is Homeschooler's Month across Land Between The Lakes National Recreation Area. We invite homeschooling families to use Land Between The Lakes as their outdoor classroom this spring. Pick up an "Explorers Passport" at Homeplace, Nature Station, or Golden Pond Planetarium.
Take the passport to each attraction and complete activities to earn an official Explorer Patch and Certificate.
«Read the rest of this article»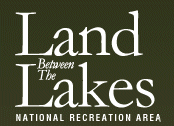 Golden Pond, KY – Woodlands Nature Station, at Land Between The Lakes National Recreation Area, will host Girl Scout Day on March 28th, ongoing from 10:00am-3:00pm.
Events and information will be geared towards helping Girl Scouts of different levels work towards earning achievement awards. Come check out hands-on activities, informative booths, scavenger hunts, staff-led programs, and more.
«Read the rest of this article»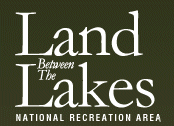 Golden Pond, KY – Land Between The Lakes National Recreation Area offers a variety of family-friendly programs for all ages at Woodlands Nature Station on weekdays during most of the spring breaks in the area.
Spring Break programs will be offered at 2:00pm, now through April 12th. Nature Station is open 10:00am-5:00pm Wednesday-Sunday, March and November and 7 days, April-October.
«Read the rest of this article»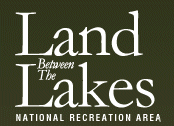 Golden Pond, KY – The deadline for Turkey Quota Hunt Permit applications at Land Between The Lakes is February 28th, 2015. Hunters may apply online, 24/7, at www.lblquotahunt.hometracker.com/ or by phone until 4:00pm February 27th.
If applying by phone, call 270.924.2065, 8:00am-4:00pm, Monday-Friday. Application fees are $5.00 online and $7.00 by phone. «Read the rest of this article»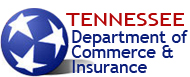 Nashville, TN – The Tennessee Department of Commerce and Insurance (TDCI) today officially unveiled the One Stop licensing database which streamlines how customers can apply, renew and verify their licenses.
One Stop is a customer-friendly and efficient online resource where professionals can download vital documents needed to obtain or renew their licenses. One Stop also creates more transparency because it creates a new way to verify licensees' current information, allowing consumers to make more informed choices.  «Read the rest of this article»
Written by Carol Rasmussen
NASA Earth Science News Team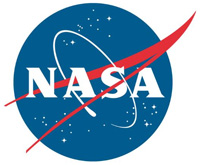 Washington, D.C. – If you were trying to forecast tomorrow's weather, you would probably look up at the sky rather than down at the ground. But if you live in the U.S. Midwest or someplace with a similar climate, one key to a better weather forecast may lie beneath your feet.
Precipitation and temperature are part of every weather forecast. Precipitation comes from clouds, clouds are formed of airborne water vapor, and vapor comes from evaporating soil moisture — so soil moisture governs precipitation.
«Read the rest of this article»
Written by Alan Buis
NASA's Jet Propulsion Laboratory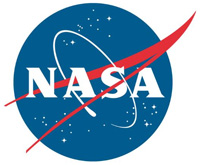 Pasadena, CA – NASA successfully launched its first Earth satellite designed to collect global observations of the vital soil moisture hidden just beneath our feet.
The Soil Moisture Active Passive (SMAP) observatory, a mission with broad applications for science and society, lifted off at 6:22am PST (9:22am EST) Saturday from Vandenberg Air Force Base, California, on a United Launch Alliance Delta II rocket.
«Read the rest of this article»