Topic: U.S. Drug Enforcement Administration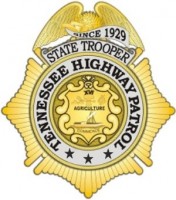 Nashville, TN – The Tennessee Highway Patrol (THP) named Trooper Nathan W. Hall the 2012 Trooper of the Year at a special award ceremony held Thursday evening in Murfreesboro, TN. Trooper Hall earned the honor after preventing a possible suicide attempt by a juvenile last December in Sullivan County.
"Trooper Hall is a great example of what is expected of a Tennessee State Trooper. He's professional, courageous, works hard and has a positive attitude. His actions on the night of December 16th, 2012 were nothing short of heroic. Trooper Hall is an outstanding representative of our agency and deserves the Trooper of the Year recognition," Colonel Tracy Trott said.
«Read the rest of this article»
National Institute on Drug Abuse (NIDA)'s 2012 Monitoring the Future survey shows rates stable or down for most drugs

Washington, D.C. – Continued high use of marijuana by the nation's eighth, 10th and 12th graders combined with a drop in perceptions of its potential harms in this year's Monitoring the Future survey, an annual survey of eighth, 10th, and 12th-graders conducted by researchers at the University of Michigan.
The survey was carried out in classrooms around the country earlier this year, under a grant from the National Institute on Drug Abuse (NIDA), part of the National Institutes of Health. «Read the rest of this article»

Clarksville, TN – On May 31st, 2012 around 3:30pm, Clarksville Police Department's Special Operations Unit working in conjunction with the Tennessee Bureau of Investigations, Drug Enforcement Administration and Homeland Security Investigations received information that Ernesto Galindo Mata was in possession of a large quantity of marijuana.
A traffic stop was conducted on Mata's 2003 Chevrolet Astro Van.
«Read the rest of this article»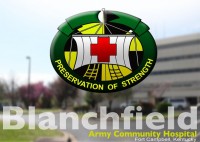 Fort Campbell, KY – Blanchfield Army Community Hospital's Town Center Pharmacy's team invites you to participate in their Open House April 28th from 10:00am to noon.
The event coincides with the Drug Take Back Day Event, where community members may drop off unused or expired medications lying around the house April 28th from 10:00am to 2:00pm outside the Town Center Pharmacy. «Read the rest of this article»
I thought I'd seen and heard everything, until I heard about Synthetic Drugs. Synthetic drugs are substances that are produced in a laboratory from chemical reactions unlike naturally occurring drugs. Their structure can be chemically indentical to natural drugs like cocaine and opium. However, they are often created to either enhance the effects of other natural drugs or to prevent unwanted side effects.
The members of the ecstasy group are also classified as "designer drugs". They are structurally related to a controlled drug and produce certain psychoactive effects. They are made on the basis of the chemical structure of a given parent drug, and made specifically for sale on the illegal market to bypass regulations on controlled substances. «Read the rest of this article»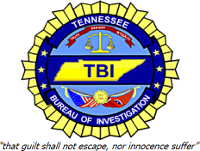 Nashville, TN – On Saturday April 30th, 2011, the Tennessee Bureau of Investigation will have collection points in the three grand divisions of the state to participate in the second National Prescription Drug Take-Back Day.
The free event will be held from 10:00am to 2:00pm local time at TBI Headquarters as well as the two TBI regional facilities in Memphis and Knoxville.
«Read the rest of this article»