Topic: U.S. Food and Drug Administration
TDH Offers Suggestions to Improve Heart Health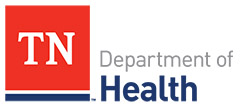 Nashville, TN – Heart disease is the number one killer of adults in Tennessee and among its primary causes are poor diets and a lack of adequate physical activity.
The Tennessee Department of Health reminds individuals the winter months demand increased attention for heart health because short days and cold weather prompt many of us to crave comfy couches and calorie-rich, feel-good foods.
«Read the rest of this article»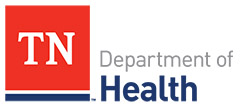 Nashville, TN – If you are using or considering using products marketed as dietary supplements, the Tennessee Department of Health recommends talking with your healthcare provider to understand your needs and risks.
This TDH recommendation follows a recent study led by the Centers for Disease Control and Prevention and the Food and Drug Administration which reported injuries and emergency room visits associated with dietary supplements including energy and weight loss products.
«Read the rest of this article»

Yonkers, NY – In Consumer Reports new tests of ground beef, 18 percent of the beef samples from conventionally-raised cows contained dangerous superbugs resistant to three or more classes of antibiotics used to treat illness in humans compared with just 9 percent of beef from samples that were sustainably produced.
Consumer Reports' investigation comes as food poisonings are striking an estimated 48 million people in the U.S. each year with beef being a top cause of outbreaks. «Read the rest of this article»
Drug Overdoses Claim More Tennesseans in 2014

Nashville, TN – Even with the availability of naloxone, the opioid overdose antidote, and fewer prescription drugs being diverted, the number of Tennesseans who die each year due to drug overdoses increased again in 2014.
The total of overdose deaths rose by nearly 100, from 1,166 in 2013 to a record-setting 1,263 in 2014. If those numbers are hard to comprehend, consider this: more people died from drug overdoses in Tennessee last year than were killed in motor vehicle accidents.
«Read the rest of this article»
TDH Investigating Cases of Gastrointestinal Disease

Nashville, TN – The Tennessee Department of Health is investigating multiple gastrointestinal disease reports among people who say they consumed raw milk prior to their illness. TDH has confirmed two cases of cryptosporidiosis in individuals in the Chattanooga/Hamilton County Region.
Both cases of illness are associated with consumption of raw milk from a dairy cow share program. TDH is interviewing additional participants in the program to determine if other people have been sickened.
«Read the rest of this article»

Montgomery County, TN – Representatives from organizations that were certified in 2013 opted to attend a CMC Green Certification Refresher Class where they were brought up-to-date on the latest environmental concerns in our community, discussed their own impacts on the environment and shared their continued improvements.
«Read the rest of this article»
Results reveal many provide excellent protection from UVA & UVB rays, some at a low cost; Natural sunscreens don't work all that well according to CR's tests

Yonkers, NY – When shopping for sunscreen, SPF (sun protection factor) is usually an important feature for consumers.  Consumer Reports recently tested 34 sunscreens and found almost a third of them didn't meet the SPF claim on their labels, missing the mark by anywhere from 16 to 70 percent.
But there's good news too: many of the sunscreens Consumer Reports tested met their SPF claims and some of the most effective products were also the lowest-priced.   «Read the rest of this article»
For the first time, picaridin & oil of lemon eucalyptus products top the ratings

Yonkers, NY – there is good news for consumers concerned about dousing their skin with potentially harmful repellents in order to arm themselves against insect bites. Consumer Reports tests found the more effective bug repellents were also among the safer choices.
For the first time ever in Consumer Reports tests, the top scorers (Sawyer Fisherman's Formula & Repel Lemon Eucalyptus) outperformed products that contained up to 25 percent deet, a chemical that can cause serious side effects. «Read the rest of this article»

Yonkers, NY – Shrimp has surpassed tuna in popularity, with each American consuming almost 4 pounds of it on average per year.
However, if shrimp isn't raised, caught, and handled properly, this popular seafood item can pose some potential risks to consumers and the environment.
Consumer Reports recently tested 342 samples of frozen shrimp – 284 raw and 58 cooked – and found bacteria that can potentially make a consumer sick and illegal antibiotic residues that raise some cause for concern.
«Read the rest of this article»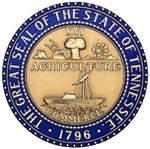 Nashville, TN – Legislation that would ban the sale of powdered or crystalline alcohol in Tennessee continued to move forward in the legislature this week in Nashville. House Bill 404 would make it a Class A misdemeanor offense to sell the product, which is currently pending approval by the U.S. Food and Drug Administration (FDA).
Palcohol, which is the brand name for the new product, was approved last year by the federal Alcohol and Tobacco Tax and Trade Bureau before the agency rescinded that decision over labeling issues. «Read the rest of this article»