Topic: U.S. Joint Chiefs of Staff
Under Sequestration, Furlough Notifications could be given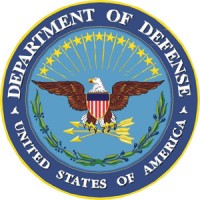 Washington, D.C. – United States Secretary of Defense Leon E. Panetta.
"To All Department of Defense Personnel:
"For more than a year and a half, the president, the Joint Chiefs of Staff and I have repeatedly voiced our deep concerns over the half a trillion dollars in automatic across-the-board cuts that would be imposed under sequestration and the severe damage that would do both to this department and to our national defense.
«Read the rest of this article»
Gary Sinise and Joe Mantegna Co-Host A Night of Remembrance with General Colin Powell, Pia Toscano, Forest Whitaker, Kris Allen, Dianne Wiest, B.B. King, Jason Ritter, A.J. Cook, Hayley Westenra, Daniel Rodriguez, Yolanda Adams and the National Symphony Orchestra
Washington, D.C. – Nearly 10 years after the events of 9/11 and the terrorist attacks orchestrated by Osama bin Laden, our nation is experiencing a renewed sense of national unity. The 2011 National Memorial Day Concert will open with a special segment remembering those who lost their lives that day, and their loved ones, and commemorating the heroism of the firefighters and police officers who first responded.
«Read the rest of this article»