Topic: U.S. Marine Corps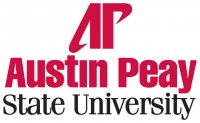 Clarksville, TN – In July 1977, a young Austin Peay State University graduate named Ronald Bailey was commissioned as a second lieutenant in the U.S. Marine Corps.
Thirty-four years later, in June 2011, that APSU graduate became the first African American commanding general of the 1st Marine Division, the oldest and largest infantry division in the Marine Corps.
«Read the rest of this article»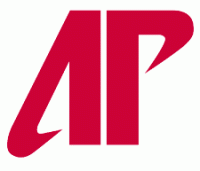 Clarksville, TN – For 34 years, if you wanted to play basketball at Clarksville High School, you had to first survive the grueling practices of that school's legendary coach, Ben Fendley. The U.S. Marine Corps and Korean War veteran knew what his players were capable of achieving, so he made sure they went home exhausted each night.
"You had better be prepared to give him everything you had in practice every day, or there was no place for you on his team," Wayne Pace, former CHS player and former chief financial officer and executive vice president for Time Warner Inc., said. "Practice was brutal; games were the treat." «Read the rest of this article»
Written by Alan Buis
NASA's Jet Propulsion Laboratory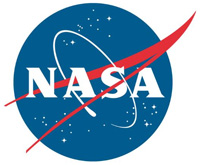 Pasadena, CA – Studying volcanos can be hazardous work, both for researchers and aircraft. To penetrate such dangerous airspace, unmanned aerial vehicles (UAVs), especially those with electric engines that ingest little contaminated air, are an emerging and effective way to gather crucial data about volcanic ash and gases.
Last month, a team of NASA researchers deployed three repurposed military UAVs with special instruments into and above the noxious sulfur dioxide plume of Costa Rica's active Turrialba volcano, near San Jose.
«Read the rest of this article»
Headquarters, 101st Airborne Division (Air Assault)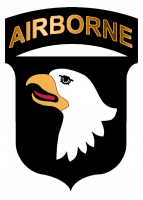 Bagram, Afghanistan – The 101st Airborne Division (Air Assault), known famously as the "Screaming Eagles," assumed responsibility of the combined joint task force in eastern Afghanistan March 14th in a ceremony on Bagram Air Field.
Combined Joint Task Force-101, will operate in Regional Command – East, an area roughly the size of Virginia, which includes 14 provinces and 7.5 million Afghans.
The 1st Infantry Division wrapped up its yearlong deployment and will be heading back to Fort Riley, Kansas.
«Read the rest of this article»
Washington, D.C. – Military members and their spouses may be eligible to receive free tax return preparation assistance.
The IRS and U.S. Armed Forces partner in the Volunteer Income Tax Assistance program, which provides free tax advice, tax preparation, return filing and other tax assistance to military members and their families. «Read the rest of this article»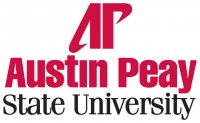 Clarksville, TN – An Austin Peay State University public management professor will discuss her book on the challenges experienced in city management as part of the next Provost Lecture Series.
Dr. Beck Starnes, associate professor of public management, will present at 3:00pm, Thursday, October 4th in the Morgan University Center, Room 303. All sessions of the Provost Lecture Series are free and open to the public. «Read the rest of this article»
Written by Sgt. Kimberly Menzies
4th Brigade Combat Team, 101st Airborne Division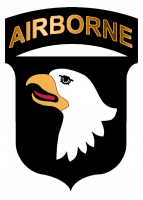 Fort Campbell, KY – Those who have been and are part of the U.S. Army will be the first to tell you that the great history of the organization and the units within, is a strong part of the esprit de corps for all soldiers.
Those who serve are proud of the footprint they leave as part of the newer history but there are only a small few who can sit generations from now, open a history book and point themselves out by name.
«Read the rest of this article»
The 100th meeting with Ed Bearss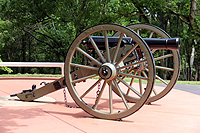 Clarksville, TN – The next meeting of the Clarksville (TN) Civil War Roundtable will be at 7:00pm on Wednesday, July 18th at the Customs House Museum, 200 South 2nd Street in downtown Clarksville.
The Customs House Museum is our partner for this event and we thank them for their help. This is a special fund raising event for the Clarksville CWRT with the proceeds going to help build the Tennessee monument at the Battle of Richmond, Kentucky.
The Meetings topic is "General George H. Thomas Versus General U.S. Grant – Union Command In The Tennessee Campaign of 1864" «Read the rest of this article»
Tennessee Highway Patrol Major, Three Captains among those Recognized

Nashville, TN – Tennessee Department of Safety and Homeland Security officials formally recognized six recent promotions in a special ceremony Tuesday at the Tennessee Highway Patrol Training Center in Nashville.
Commissioner Bill Gibbons, Deputy Commissioner Larry Godwin, Tennessee Highway Patrol Colonel Tracy Trott, and Assistant Commissioner David Purkey were on-hand to congratulate the recipients. «Read the rest of this article»