Topic: U.S. Military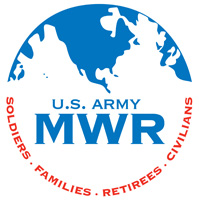 Fort Campbell, KY – Estep Wellness Center is holding a Bench Press Competition Series starting on September 30th.
This competition is open to all male and female U.S. Military and Fort Campbell Department of Defense ID Cardholders. Age groups will be 18 to 29 and 30 and over. Each participant must show proof of age via ID card.
Competition series dates are listed below and lifts can be completed between 11:00am to 7:00pm each day. «Read the rest of this article»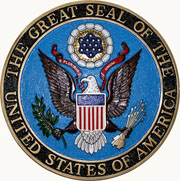 Washington, D.C. – At approximately 6:45am EDT, the U.S. military conducted a targeted airstrike against Islamic State of Iraq and the Levant (ISIL) terrorists.
Two F/A-18 aircraft dropped 500-pound laser-guided bombs on a mobile artillery piece near Erbil. ISIL was using this artillery to shell Kurdish forces defending Erbil where U.S. personnel are located. «Read the rest of this article»

Clarksville, TN – The Dodge Brand and Gary Mathews Motors will team up with Northwest High School for a Dodge Booster Club Fundraiser on April 12th, from 11:00am to 2:00pm in the school parking lot.
«Read the rest of this article»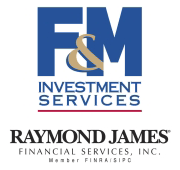 Clarksville, TN – Due to a lapse in appropriations, the government entered a partial shutdown. Some 800,000 federal workers were furloughed and about two million others continued to work but without getting paid. The economic impact of the shutdown will depend on how long it lasts.
A few days would not be a big deal, but a prolonged shutdown would result in a larger disruption of worker income (and corresponding restraint in consumer spending). In addition, the uncertainty may lead businesses to delay new hiring or capital expenditures. During the 1995-96 government shutdown, about 20% of private contracts with the government were affected.
«Read the rest of this article»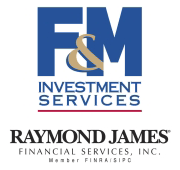 Clarksville, TN – Next week, the markets will be interested in the ISM Manufacturing Index, but the focus should be on the September Employment Report. Seasonal adjustment is an issue in September.
We can expect to add more than 1.4 million education jobs (public and private) before adjustment, with hundreds of thousands of seasonal job losses in other areas. So it seems a little silly to worry about the nearest 20,000 or so in the adjusted payroll figure. The unemployment rate is expected to hold steady (at 7.3%) or edge a bit lower
«Read the rest of this article»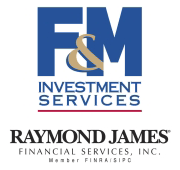 Clarksville, TN – The Federal Open Market Committee did not reduce the pace of asset purchases. In its policy statement, the FOMC noted that the improvement in economy activity and labor market conditions since it began the asset purchase program a year ago was "consistent with growing underlying strength in the broader economy," but "the Committee decided to await more evidence that progress will be sustained before adjusting the pace of its purchases."
«Read the rest of this article»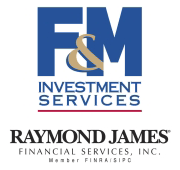 Clarksville, TN – With a thin economic calendar, Syria remained a key concern for the markets. However, prospects for a U.S. strike diminished, which helped bolster equity market sentiment. The bond market is looking ahead to the Fed policy meeting. In the bond market, expectations on tapering have solidified somewhat, with a moderate majority seeing a small initial reduction in the pace of asset purchases.
Retail sales for August disappointed (relative to expectations), but figures for June and July were revised a bit higher. Jobless claims were distorted due to upgrades in state computer systems, but the trend had been lower in August. Hiring intentions improved. Consumer sentiment softened.
«Read the rest of this article»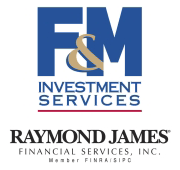 Clarksville, TN – The economic data were mixed, but mostly on the strong side of expectations. The ISM's two monthly surveys surprised to the upside. Motor vehicle sales advanced
However, the August Employment Report disappointed. Nonfarm payrolls rose by 169,000 (vs. a median forecast of +180,000 and expectations of an upside surprise). Figures for June and July were revised a net 74,000 lower (July went from +162,000 to +104,000).
Manufacturing rose by 6,000. Construction was flat. Retail added 44,000. The unemployment rate fell to 7.3%, but that was due to lower labor force participation (the lowest since May 1978).
«Read the rest of this article»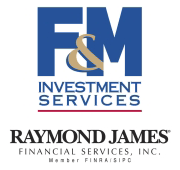 Clarksville, TN – The economic data were consistent with a slowing in the rate of overall growth in July.
The estimate of second quarter growth was revised higher (to a 2.5% annual rate, vs. +1.7% in the advance estimate), but that was almost entirely due to a smaller-than-expected trade deficit (the estimate of consumer spending growth was the same and the estimate of business fixed investment was only slightly different).
Personal income and spending figures showed a poor start for the consumer in 3Q13. Durable goods orders tanked in July, reflecting a drop in aircraft orders (which were strong in May and June). However, ex-transportation orders still disappointed.
«Read the rest of this article»
Written by Jim Garamone
American Forces Press Service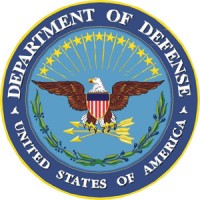 Washington, D.C. – The crime of sexual assault undermines the trust needed for the U.S. military to do its missions, President Barack Obama said after meeting with his military leaders today.
Defense Secretary Chuck Hagel and the service secretaries, and Army Gen. Martin E. Dempsey and the rest of the Joint Chiefs of Staff met with the president at the White House to discuss ways to eliminate sexual assault from the military.
«Read the rest of this article»