Topic: U S President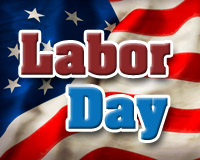 Washington, D.C. – The first Monday in September, Labor Day is a creation of the labor movement and is dedicated to the social and economic achievements of American workers.
It constitutes a yearly national tribute to the contributions workers have made to the strength, prosperity, and well-being of our country.
Through the years the nation gave increasing emphasis to Labor Day. The first governmental recognition came through municipal ordinances passed during 1885 and 1886.
«Read the rest of this article»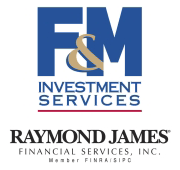 Clarksville, TN – Retail sales were flat in July, reflecting a weak start to 3Q14. Industrial production rose 0.4%, restrained by lower output of utilities (cooler than normal temperatures). Manufacturing output rose 1.1%, reflecting a 10.1% jump in auto production.
However, seasonal adjustment in autos is tricky in July (prior to seasonal adjustment, auto production fell 18.0%, vs. -26.8% in July 2013). Seasonal plant closings were much more moderate this year, trimming weekly jobless claims as well. The Job Opening and Labor Market Turnover Survey data for June showed gradual improvement in hiring and quit rates (although both remain well below normal levels).
«Read the rest of this article»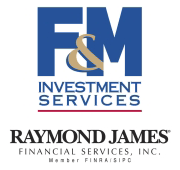 Clarksville, TN – The few economic releases were generally positive and reports on corporate earnings were mostly on the high side of expectations, but the stock market seemed to pay little attention. Geopolitical tensions (Russia/Ukraine, Iraq, Israel/Hamas) and the ongoing Fed policy debate set market participants on edge.
Geopolitical concerns helped push global bond yields sharply lower. The U.S. Treasury note yield fell below 2.40%.
«Read the rest of this article»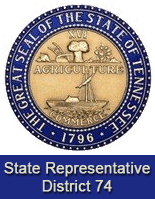 Nashville, TN – President Barack Obama came to Nashville on Thursday as part of his post State of the Union tour of speeches.
The President chose to speak at McGavock High School in part because of the great work local schools have done to improve student achievement and graduation rates.
Part of the success has been the Nashville Career Academies program, instituted by MNPS with the help of then Governor Phil Bredesen, which has offered the opportunity for many Tennesseans to learn the skills needed to join the middle class. «Read the rest of this article»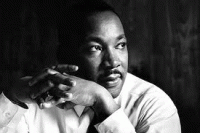 Washington, D.C. – The nation's response to Brown was agonizingly slow, and neither state legislatures nor the Congress seemed willing to help their cause along as far as black Americans were concerned.
President John F. Kennedy recognized that to secure equal protection of the laws for African Americans it would take a strong civil rights bill would put teeth into the drive to secure equal protection.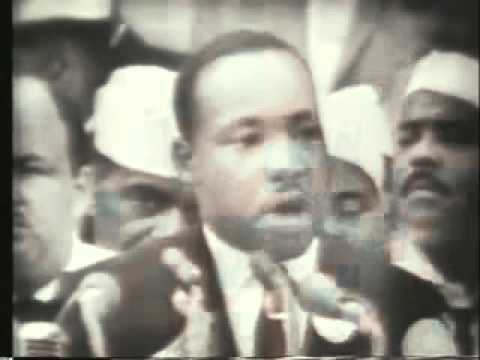 «Read the rest of this article»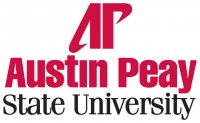 Clarksville, TN – Austin Peay State University President Tim Hall announced today that he has accepted the position of president at Mercy College in Dobbs Ferry, NY. His nearly seven-year tenure at APSU, which marked a period of tremendous growth and national prominence for the University, will come to an end later this spring.
"Lee and I will be departing Austin Peay at the end of the spring semester as I assume the position of president of Mercy College in New York," Hall wrote in an email message to the campus community today. "We do so with excitement and anticipation at the prospect of new challenges, but with a measure of sadness that we will be leaving a place where we have enjoyed some of the happiest years of our lives."
«Read the rest of this article»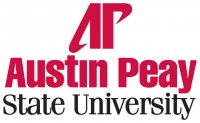 Clarksville, TN – When future generations look back on the history of Austin Peay State University, the year 2013 will likely be remembered as a pivotal time in the University's development.
In the last 12 months, the campus has changed tremendously, both in terms of its layout and its notoriety. New, state-of-the-art buildings are welcoming new students, and even the President of the United States is talking about APSU.
As the University community looks ahead to another big year, here are some of the top stories that defined Austin Peay in 2013.
«Read the rest of this article»
Clarksville, TN – All City of Clarksville offices have lowered their flags to half-staff in honor of the life and death of Nelson Mandela.
"Nelson Mandela served as an example of dignity and courage for anyone, anywhere. His life is proof of the difference each of us can make in our community, nation and the world," said Clarksville Mayor Kim McMillan. "I am honored, on behalf of the City of Clarksville, to pay this tribute to him and his legacy."
President Barack Obama issued an Executive Order requesting the lowering of flags across the United States today through December 9th, 2013.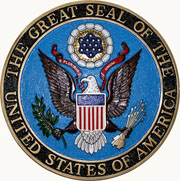 Washington, D.C. – United States President Barack Obama delivers a message to U.S. troops and Department of Defense personnel on the partial shutdown of the government.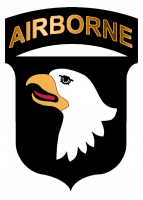 Fort Campbell, KY – With the government shutdown looming, Fort Campbell officials are maneuvering to lessen the adverse impact on its Soldiers, Families and civilian workforce as much as possible.
"In matters of life, health and safety, as well as in maintaining our national security, we're going to continue normal operations and mitigate negative impacts as best we can," said Garrison Commander Col. David "Buck" Dellinger.
Federal government operations and programs are funded through appropriations approved by Congress and become law when signed off on by the president. That's yet to be done for FY-14, and both Congress and the president failed to pass the spending bill by midnight, Monday September 30th.
«Read the rest of this article»