Topic: U S President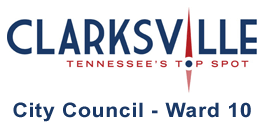 Clarksville, TN – The Clarksville City Council met in its usual first Thursday of the month session on March 7th. It was a long meeting lasting until 11:00pm. Here is Part II on the results of some important decisions.
Ordinance 67 (Ethics): You know the history, the delays and now the moment of truth. This ordinance would create an Ethics Commission that would review ethics complaints. Basically Mayor Kim McMillan wants a 5-member commission she would appoint with council approval. «Read the rest of this article»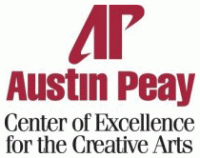 Clarksville, TN – In a small storage room in the basement of Austin Peay State University's Harned Hall, Marilyn Monroe is making things a bit awkward for President John F. Kennedy and his wife Jackie.
First off, the president and first lady are dressed formally, while Marilyn has opted to wear a red polka dot bikini. Then there's that big smile of hers, which seems to mock the uncomfortable expression on Jackie's face.
«Read the rest of this article»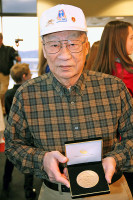 Clarksville,TN – Friends and family gathered on Friday to honor George Kazuo Nishimura, who was a member of the famed 442nd Regimental Combat Team, Military Intelligence Service.
Sponsored in part by F&M Bank and Clarksville Online, the ceremony was to present Nishimura with a bronze replica of the Congressional Gold Medal that had been awarded to his unit in 2010, in a unanimous vote of Congress, and approved by President Barack Obama.
Nishimura was left off of the list of veterans to receive their recognition due to a field promotion he received while serving his country, and a change in his serial number.  Through the efforts of friends and family, Nishimura received his award and was given his place in history on Friday.
«Read the rest of this article»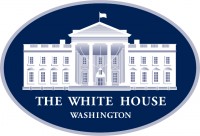 Washington, D.C. – Unless Congress acts by March 1st, a series of automatic cuts—called the sequester—will take effect that threaten hundreds of thousands of middle class jobs, and cut vital services for children, seniors, people with mental illness and our men and women in uniform.
There is no question that we need to cut the deficit, but the President believes it should be done in a balanced way that protects investments that the middle class relies on. Already, the President has worked with Congress to reduce the deficit by more than $2.5 trillion, but there's more to do. «Read the rest of this article»
Under Sequestration, Furlough Notifications could be given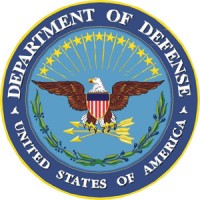 Washington, D.C. – United States Secretary of Defense Leon E. Panetta.
"To All Department of Defense Personnel:
"For more than a year and a half, the president, the Joint Chiefs of Staff and I have repeatedly voiced our deep concerns over the half a trillion dollars in automatic across-the-board cuts that would be imposed under sequestration and the severe damage that would do both to this department and to our national defense.
«Read the rest of this article»

Market Commentary by Scott J. Brown, Ph.D., Chief Economist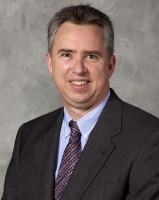 In his State of the Union Address, President Obama proposed various efforts to boost manufacturing jobs, universal pre-K education and an increase in the minimum wage. However, there's little chance that any of these proposals will make it to the floor of the House.
The economic data were mixed. Retail sales rose a modest 0.1% in January. Industrial production slipped 0.1%, but figures for November and December were revised higher. The New York Fed's Empire State Manufacturing Index and the mid-February reading on consumer sentiment surprised to the upside. «Read the rest of this article»
Charter School and Virtual School Legislation take the spotlight this week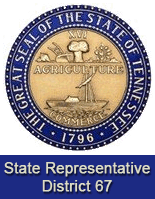 Nashville, TN – Tennessee State Representative Joe Pitts (D-Clarksville) will propose an amendment to House Bill 0151/Senate Bill 0157 proposed by the Department of Education regarding virtual schools.
The administration's proposal to address poorly performing virtual schools will allow the Department of Education to institute enrollment caps, or direct the local school district to close the virtual school if it fails to achieve certain student growth benchmarks two academic years in a row. «Read the rest of this article»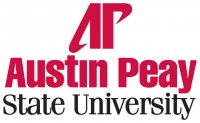 Clarksville, TN – They bundled up in winter hats, heavy coats, gloves and scarves. Dr. Minoa Uffelman, Austin Peay State University associate professor of history, bought $40.00 worth of "Hot Hands" hand warmers because she knew how cold it gets in Washington, D.C., in January.
Four years earlier, she tried to attend President Barack Obama's first inauguration, but was among some 4,000-ticket holders unable to cross security barriers and reach the formal event.
«Read the rest of this article»
2013 is the 50th Anniversary of his "I have A Dream" Speech, and is the 150th anniversary of the Emancipation Proclamation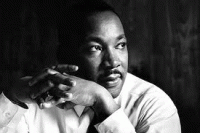 Washington, D.C. – As far as black Americans were concerned, the nation's response to Brown was agonizingly slow, and neither state legislatures nor the Congress seemed willing to help their cause along.
Finally, President John F. Kennedy recognized that only a strong civil rights bill would put teeth into the drive to secure equal protection of the laws for African Americans.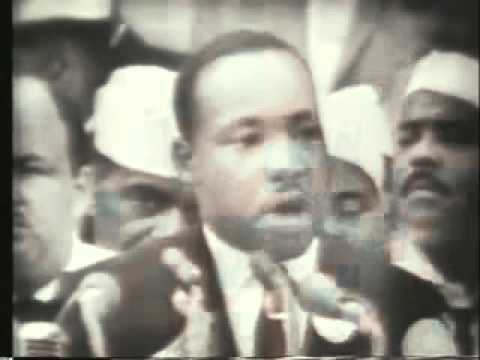 «Read the rest of this article»

Alexandria, VA – As lawmakers reconvene to discuss alternatives to the fiscal cliff, the National School Boards Association (NSBA) continues to urge Congress and President Barack Obama to forge a bipartisan solution that puts our children's education first and protects their future, as well as the future of our country.
With the fiscal cliff looming, more than 600 school boards have passed resolutions urging Congress to stop the across-the-board cuts that would have a detrimental impact upon their school districts through the sequestration process. «Read the rest of this article»