Topic: U S President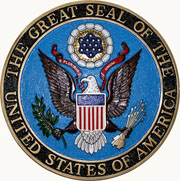 Washington, D.C. – United States President Barack Obama delivers a message to U.S. troops and Department of Defense personnel on the partial shutdown of the government.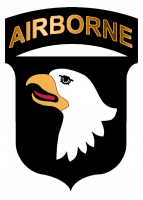 Fort Campbell, KY – With the government shutdown looming, Fort Campbell officials are maneuvering to lessen the adverse impact on its Soldiers, Families and civilian workforce as much as possible.
"In matters of life, health and safety, as well as in maintaining our national security, we're going to continue normal operations and mitigate negative impacts as best we can," said Garrison Commander Col. David "Buck" Dellinger.
Federal government operations and programs are funded through appropriations approved by Congress and become law when signed off on by the president. That's yet to be done for FY-14, and both Congress and the president failed to pass the spending bill by midnight, Monday September 30th.
«Read the rest of this article»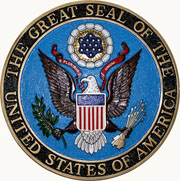 Washington, D.C. – Congress and President Barack Obama had until Monday at midnight to pass the 2014 spending bill and failed to do so. As of 12:01 Tuesday Morning, parts of the federal government are officially shut down due to lack of funding to operate.
There was a last ditch effort to negotiate the differences between the House and Senate bills using a bipartisan conference commmitte, but it was rejected. «Read the rest of this article»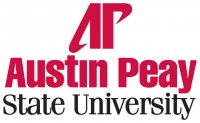 Clarksville, TN – Two members of the Austin Peay State University community returned to campus this fall with new job titles in order to maintain the University's status as a thriving institution of higher education.
President Barack Obama highlighted that status in August when he singled out APSU as a leader in using technology to better serve students.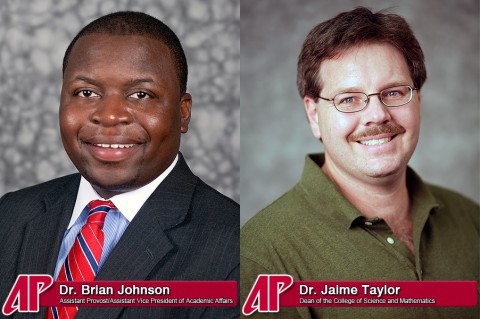 «Read the rest of this article»
Written by Sgt. David Cox
4th Brigade Combat Team Public Affairs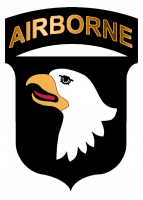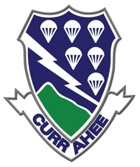 Fort Campbell, KY – From September 15th through October 15th, our nation will observe Hispanic Heritage month. This observance provides the Currahees an opportunity to discuss the contributions Hispanic-Americans have been making within the U.S. Army since the Revolutionary War.
Originally titled "Hispanic American Week," the observance began in 1968 under President Lyndon B. Johnson; it was expanded to 30 days and written in to law under President Ronald Reagan on August 17th, 1988.
«Read the rest of this article»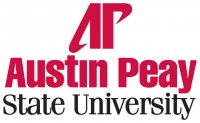 Clarksville, TN – The U.S. News & World Report Best Colleges 2014 rankings were released September 10th, and Austin Peay State University jumped an astounding 18 spots this year, placing 69th in the Regional University South rankings.
That category includes schools from the southeastern United States that offer a full range of undergraduate programs, with some master's programs but few doctoral programs. Last year, APSU ranked 87th in that category. «Read the rest of this article»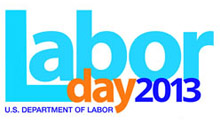 Washington, D.C. – Labor Day, the first Monday in September, is a creation of the labor movement and is dedicated to the social and economic achievements of American workers.
It constitutes a yearly national tribute to the contributions workers have made to the strength, prosperity, and well-being of our country.
Through the years the nation gave increasing emphasis to Labor Day. The first governmental recognition came through municipal ordinances passed during 1885 and 1886.
«Read the rest of this article»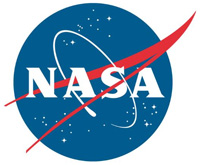 Pasadena, CA – Ten years after a Delta II rocket launched NASA's Spitzer Space Telescope, lighting up the night sky over Cape Canaveral, FL, the fourth of the agency's four Great Observatories continues to illuminate the dark side of the cosmos with its infrared eyes.
The telescope studied comets and asteroids, counted stars, scrutinized planets and galaxies, and discovered soccer-ball-shaped carbon spheres in space called buckyballs. Moving into its second decade of scientific scouting from an Earth-trailing orbit, Spitzer continues to explore the cosmos near and far.
«Read the rest of this article»
Written by Maj. Brandon Bissell
5th Special Forces Group (Airborne) Public Affairs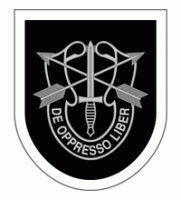 Fort Campbell, KY – Bob Howard grew up in Opelika, Alabama, in a house on a hill accessed by a single road. At the bottom of the hill living in two houses on either side of the road were two families, each with several boys that were both older and bigger than him.
Bob Howard was a smart boy. He knew the odds were not in his favor if he challenged the boys, so every day on his way home from school he would devise a different plan to get past the boys and up the hill to his home without getting into trouble.
«Read the rest of this article»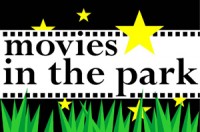 Clarksville, TN – Join Clarksville Parks and Recreation this Saturday, June 29th, at Liberty Park for this week's Movies in the Park event, featuring the recent blockbuster, "Lincoln," which is rated PG-13.
The movie "Lincoln" is about the America's president struggles with continuing the civil war and his battles with own cabinet.
Movie-goers can also enjoy a special appearance by Abraham Lincoln and his wife, Mary Todd Lincoln.
«Read the rest of this article»