Topic: U.S. Treasury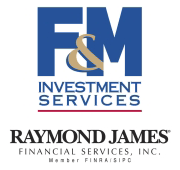 Clarksville, TN – The week began with a renewed sense of optimism that a Greek debt deal would be worked out. Sentiment then faded after negotiations with Greece's creditors broke down, but then hopes continued that a deal would be reached over the weekend.
The economic data were mixed. Home sales figures improved in May. Durable goods orders were disappointing. The estimate of 1Q15 GDP was revised to show a -0.2% annual rate (vs. -0.7% in the second estimate), up 3.0% from a year ago. Note that the estimate of Gross Domestic Income rose at a 1.9% annual rate (+3.7% y/y).
«Read the rest of this article»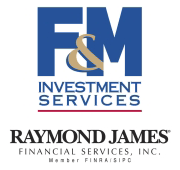 Clarksville, TN – In its monetary policy statement, the Federal Open Market Committee recognized that "economic activity has been expanding moderately after having changed little during the first quarter." Labor market slack has "diminished somewhat." Growth in consumer spending has been "moderate," while the housing sector "has shown some improvement."
In the revised Summary of Economic Projections, Fed officials lowered their forecasts of 2015 GDP growth, but raised slightly their expectations for growth in 2016 and 2017.
«Read the rest of this article»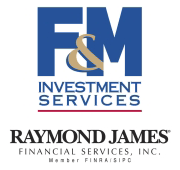 Clarksville, TN – Economists began the week wondering why consumers hadn't spent the windfall from lower gasoline prices. By the end of the week, we had a partial answer. Retail sales rose strongly in May, as expected. More importantly, we had upward revisions to the data for March and April.
The Bureau of Census also released its quarterly survey of services. These two reports paint a brighter consumer spending outlook and imply an upward revision to the estimate of 1Q15 GDP growth (the second estimate showed a -0.7% annual rate, but should be revised to show a much more modest decline or perhaps a slight increase).
«Read the rest of this article»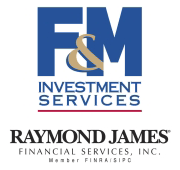 Clarksville, TN – The economic data reports were mixed, but nonfarm payrolls rose more than expected (+280,000) in the initial estimate for May. Seasonal adjustment issues may have been a factor (as education job losses were a lot smaller than usual).
The unemployment rate edged up to 5.5%, but that partly reflected increased labor force participation for teenagers and young adults (also consistent with seasonal adjustment problems).
Mining, which includes energy exploration, fell by 17,200, down 68,400 since December.
«Read the rest of this article»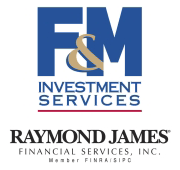 Clarksville, TN – The economic data reports remained mixed. Real GDP fell at a 0.7% annual rate in the second estimate for 1Q15 (vs. +0.2% in the advance estimate). The revision largely reflected slower inventory growth and a wider trade deficit. Consumer spending rose at a 1.8% pace (vs. +1.9%), while business fixed investment fell 2.8% (vs. -3.8%).
There is currently a debate about whether the seasonal pattern in a number of GDP components may have changed post-recession. Unfortunately, we really don't have enough data to say for sure.
«Read the rest of this article»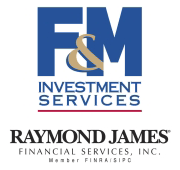 Clarksville, TN – The economic data reports were mixed. Homebuilder sentiment declined in May, but residential homebuilding was stronger than expected in April.
Some of that reflects a rebound from bad weather, but it's also a consequence of the high level of volatility in the multifamily sector (single-family permits were higher, but not exactly booming). Consumer price inflation remained negative on a year-over-year basis (-0.2%), but core inflation rose slightly more than anticipated.
«Read the rest of this article»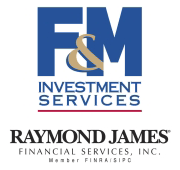 Clarksville, TN – The mid-month economic data disappointed. Retail sales were weaker than anticipated in April. Industrial production fell short of expectations. Consumer sentiment slid in the mid-May assessment.
However, weekly claims for unemployment benefits remained remarkably low. The reports on import prices and producer prices continued to show disinflationary pressures.
Real GDP for the euro area rose 0.4% q/q (a 1.7% annual rate) in the flash estimate for the first quarter. Bond yields in Europe moved higher, but seemed to meet some resistance.
«Read the rest of this article»
Written by Sgt. Daniel Wyatt
16th Sustainment Brigade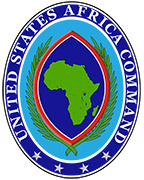 Monrovia, Liberia – U.S. Army 1st. Sgt. Kristopher Fowler conducted his final equipment checks before his departure to Liberia on October 10th. Fowler's mission was to provide financial management support to Operation United Assistance, the humanitarian effort against the spread of the Ebola virus.
As one of two financial management support units in the entire U.S. Army to have a U.S. Treasury account, the 106th Financial Management Support Unit of the 16th Sustainment Brigade, is the only tactical finance support unit with expeditionary capabilities in the European and African theaters of operation.
«Read the rest of this article»
Nashville, TN – Refunds totaling more than $12.8 million may be waiting for about 16,300 Tennesseans who did not file a federal income tax return for 2010, the Internal Revenue Service announced today. However, to collect the money, a return for 2010 must be filed with the IRS no later than April 15th, 2014.
Nationwide, almost $760 million may be waiting for an estimated 918,600 taxpayers who did not file a tax return for 2010.
For 2010 returns, the window closes on April 15th, 2014. The law requires that the return be properly addressed, mailed and postmarked by that date. «Read the rest of this article»
Filing and Payment Deadlines Unchanged
Washington, D.C. – The Internal Revenue Service has announced additional details about the closures planned for May 24th, June 14th, July 5th, July 22nd and August 30th, 2013.
Due to the current budget situation, including the sequester, all IRS operations will be closed on those days.
This means that all IRS offices, including all toll-free hotlines, the Taxpayer Advocate Service and the agency's nearly 400 taxpayer assistance centers nationwide, will be closed on those days. «Read the rest of this article»