Topic: UCLA
Written by Elizabeth Landau
NASA's Jet Propulsion Laboratory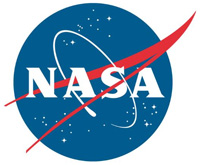 Pasadena, CA – In the tens of thousands of photos returned by NASA's Dawn spacecraft, the interior of Ceres isn't visible. But scientists have powerful data to study Ceres' inner structure: Dawn's own motion.
Since gravity dominates Dawn's orbit at Ceres, scientists can measure variations in Ceres' gravity by tracking subtle changes in the motion of the spacecraft. Using data from Dawn, scientists have mapped the variations in Ceres' gravity for the first time in a new study in the journal Nature, which provides clues to the dwarf planet's internal structure.
«Read the rest of this article»
Written by Elizabeth Landau
NASA's Jet Propulsion Laboratory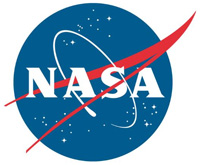 Pasadena, CA – Ceres is covered in countless small, young craters, but none are larger than 175 miles (280 kilometers) in diameter. To scientists, this is a huge mystery, given that the dwarf planet must have been hit by numerous large asteroids during its 4.5 billion-year lifetime. Where did all the large craters go?
A new study in the journal Nature Communications explores this puzzle of Ceres' missing large craters, using data from NASA's Dawn spacecraft, which has been orbiting Ceres since March 2015.
«Read the rest of this article»
Written by Elizabeth Zubritsky
NASA's Goddard Space Flight Center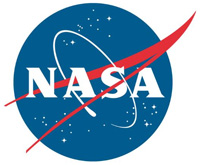 Greenbelt, MD – Scientists with NASA's Dawn mission have identified permanently shadowed regions on the dwarf planet Ceres. Most of these areas likely have been cold enough to trap water ice for a billion years, suggesting that ice deposits could exist there now.
"The conditions on Ceres are right for accumulating deposits of water ice," said Norbert Schorghofer, a Dawn guest investigator at the University of Hawaii at Manoa. "Ceres has just enough mass to hold on to water molecules, and the permanently shadowed regions we identified are extremely cold — colder than most that exist on the moon or Mercury."
«Read the rest of this article»
Written by Elizabeth Landau
NASA's Jet Propulsion Laboratory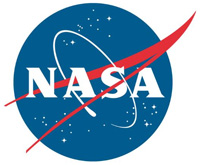 Pasadena, CA – On June 30th, just in time for the global celebration known as Asteroid Day, NASA's Dawn spacecraft completes its primary mission. The mission exceeded all expectations originally set for its exploration of protoplanet Vesta and dwarf planet Ceres.
The historic mission is the first to orbit two extraterrestrial solar system targets, and the first to orbit any object in the main asteroid belt, between Mars and Jupiter. On March 6th, 2015, Dawn also became the first spacecraft to enter orbit around a dwarf planet.
«Read the rest of this article»
Written by Alan Buis
NASA's Jet Propulsion Laboratory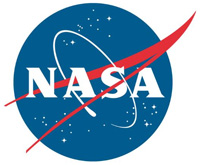 Pasadena, CA – Why has the sea ice cover surrounding Antarctica been increasing slightly, in sharp contrast to the drastic loss of sea ice occurring in the Arctic Ocean? A new NASA-led study finds the geology of Antarctica and the Southern Ocean are responsible.
A NASA/NOAA/university team led by Son Nghiem of NASA's Jet Propulsion Laboratory, Pasadena, California, used satellite radar, sea surface temperature, land form and bathymetry (ocean depth) data to study the physical processes and properties affecting Antarctic sea ice.
«Read the rest of this article»
NASA's Jet Propulsion Laboratory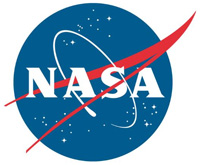 Pasadena, CA – New Orleans and surrounding areas continue to sink at highly variable rates due to a combination of natural geologic and human-induced processes, finds a new NASA/university study using NASA airborne radar.
The observed rates of sinking, otherwise known as subsidence, were generally consistent with, but somewhat higher than, previous studies conducted using different radar data.
The research was the most spatially-extensive, high-resolution study to date of regional subsidence in and around New Orleans, measuring its effects and examining its causes.
«Read the rest of this article»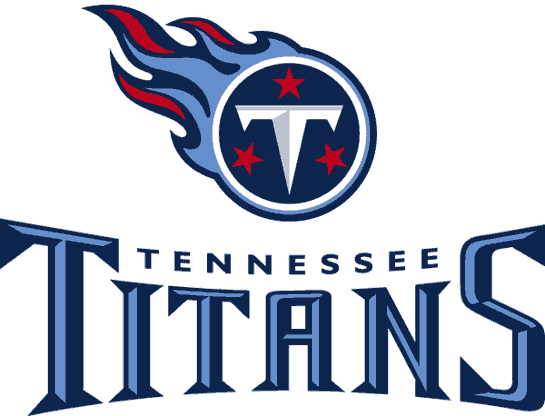 Nashville, TN – In the 7th round of the 2016 NFL Draft, the Tennessee Titans selected UCLA Bruins linebacker Aaron Wallace with the 222nd overall pick Saturday.
The 6'3″ 240 pound Wallace ran the 40 yard dash in 4.57 seconds at the NFL Combine. He had 25 reps on the bench press (225 pounds), a 36″ vertical leap and ran the short shuttle in 4.27 seconds.
«Read the rest of this article»
Written by Carol Rasmussen
NASA Earth Science News Team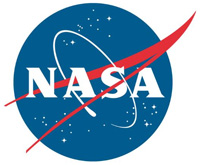 Pasadena, CA – A NASA-led team of scientists has developed the first-ever method for detecting the presence of different types of underground forest fungi from space, information that may help researchers predict how climate change will alter forest habitats.
Hidden beneath every forest is a network of fungi living in mutually beneficial relationships with the trees. Called mycorrhizal fungi, these organisms spread underground for miles, scavenging for nutrients that they trade with trees for sugars the trees make during photosynthesis. "Nearly all tree species associate with only one of two types of mycorrhizal fungi," explained coauthor Richard Phillips of Indiana University, Bloomington.
«Read the rest of this article»
Written by Elizabeth Landau
NASA's Jet Propulsion Laboratory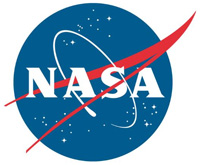 Pasadena, CA – Scientists from NASA's Dawn mission unveiled new images from the spacecraft's lowest orbit at Ceres, including highly anticipated views of Occator Crater, at the 47th annual Lunar and Planetary Science Conference in The Woodlands, Texas, on Tuesday.
Occator Crater, measuring 57 miles (92 kilometers) across and 2.5 miles (4 kilometers) deep, contains the brightest area on Ceres, the dwarf planet that Dawn has explored since early 2015. The latest images, taken from 240 miles (385 kilometers) above the surface of Ceres, reveal a dome in a smooth-walled pit in the bright center of the crater.
«Read the rest of this article»
#7 Seed Tennessee Lady Vols (21-13) vs. #3 Seed Ohio State Buckeyes (26-7)
Friday, March 25th, 2016 | 8:30pm CT/9:30pm ET
Sioux Falls, SD | Denny Sanford Premier Center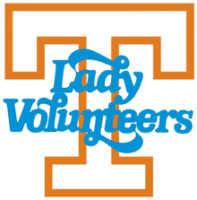 Knoxville, TN – The No. 7 seed Lady Vols (21-13) will take on No. 3 seed Ohio State (26-7) in the Sweet 16 of the NCAA Tournament in Sioux Falls, South Dakota on Friday at 8:30pm CT/ 9:30pm ET on ESPN2.
The winner will advance to Sunday's Sioux Falls Regional final and will play the winner of the other semifinal game featuring No. 1 seed and #3/2-ranked South Carolina (33-1) vs. No. 4 seed and #14/15-ranked Syracuse (27-7).
Tennessee advanced to the semifinal round on Sunday night by upsetting No. 2 seed and #11/11 Arizona State, 75-64, in the second round on the Sun Devils' home court in Tempe. UT had beaten No. 10 seed Green Bay in the first round last Friday, 59-53.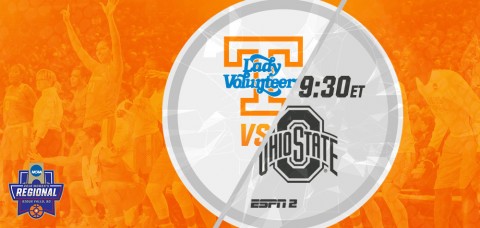 «Read the rest of this article»