Topic: UGA
Tennessee Athletics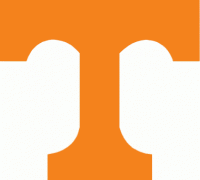 Knoxville, TN – Tennessee scored the game's final nine points and survived a thrilling battle with Georgia to win a share of the SEC regular-season championship, 66-61.
The SEC title is UT's first since the 2007-08 season. The Volunteers were picked in the preseason to finish 13th in the 14-team league.

With Tennessee leading 61-60 with less than a minute remaining, Kyle Alexander stole a Georgia pass to give the Vols possession. On the other end of the court, Admiral Schofield hit a mid-range jumper with 17 seconds left to push the Volunteers' lead to three points, 64-61.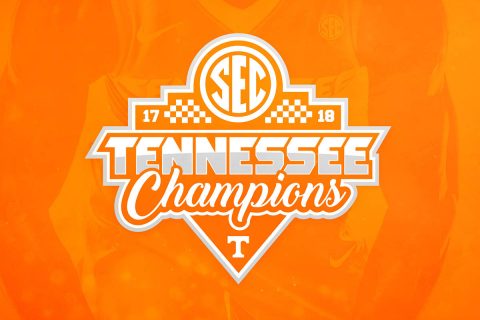 «Read the rest of this article»
Tennessee Athletics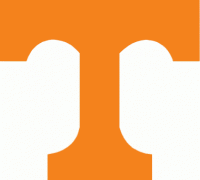 Athens, GA – Despite a double-double from Kyle Alexander, No. 18 Tennessee fell on the road to Georgia, 73-62, at Stegeman Coliseum on Saturday night.

Alexander finished the game with 10 points and a career-high-tying 13 rebounds, marking the second double-double of his career. He was joined by Jordan Bowden (13), Admiral Schofield (11) and Lamonté Turner (14) as the Vols' (19-7, 9-5 SEC) double-digit scorers.
«Read the rest of this article»
Tennessee Athletics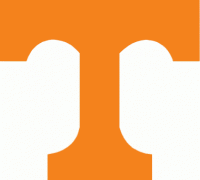 Knoxville, TN – Tennessee saw a two-game winning streak in the series end Saturday, as #7/8 Georgia defeated the Vols, 41-0, in front of a sellout crowd of 102,455 at Neyland Stadium.
Junior running back John Kelly led Tennessee (3-2, 0-2 SEC) in rushing (44 yards) and receiving (47 yards). Georgia moved to 5-0 and 2-0 in league play.
UGA freshman quarterback Jake Fromm ran for a pair of touchdowns and threw for another to lead the way for the visitors. Running back Nick Chubb added 109 yards on 16 carries to pace a stout rushing attack.
«Read the rest of this article»
Tennessee vs. #7/8 Georgia
Saturday, September 30th, 2017 | 2:30pm CT
Knoxville, TN | Neyland Stadium | TV: CBS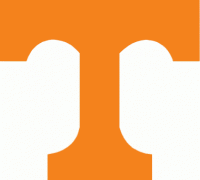 Knoxville, TN – Tennessee renews one of its most exciting SEC East rivalries this week as the Vols host No. 7/8 Georgia on Saturday in Neyland Stadium. The game will feature a 2:30pm CT kickoff on CBS.
Tennessee (3-1, 0-1 SEC) is coming off a 17-13 win over UMass on September 23rd. Junior running back John Kelly ran for 101 yards and one touchdown on 25 carries. Sophomore receiver Brandon Johnson set new career highs with seven receptions for 123 yards. The UT defense logged seven sacks in the win, marking the Vols' most sacks since recording seven sacks against Vanderbilt in 2008.
«Read the rest of this article»
Tennessee Athletics Department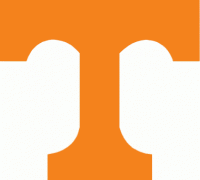 Nashville, TN – Tennessee dropped a tightly-contested contest to Georgia, 59-57, on Thursday afternoon in the second round of the SEC Tournament at Bridgestone Arena in Nashville.
The low-scoring affair came down to the final possession with the Volunteers trailing by two after a pair of missed free throws by the Bulldogs on the other end. Admiral Schofield had a good look from three for the win but his shot came up short and No. 8 seed Georgia (19-13, 9-9 SEC) held on to advance to face No. 1 seed Kentucky in Friday's quarterfinals.
UT was held to just 33 percent shooting while UGA shot 43 percent but committed 15 turnovers to keep the Vols in the game.
«Read the rest of this article»
Tennessee (14-10/6-5 SEC) vs. Georgia (13-11/4-7 SEC)
Saturday, February 11th, 2017 | 3:05pm CT
Knoxville, TN | Thompson-Boling Arena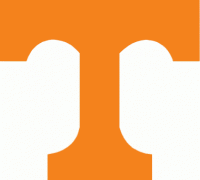 Knoxville, TN – Tennessee takes aim at its fifth consecutive home win on Saturday when it plays host to Georgia at Thompson-Boling Arena. Tipoff is slated for 3:00pm CT on ESPNU.
After seeing its season-best four-game winning streak snapped Mississippi State last Saturday, Tennessee (14-10, 6-5 SEC) turned in a bounce-back performance on Wednesday night, surging past Ole Miss in the closing minutes to secure a 75-66 victory. The Vols were led by 18 points apiece from senior Robert Hubbs III and freshman Grant Williams.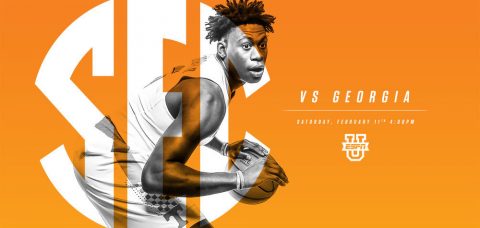 «Read the rest of this article»
#RV/25 Tennessee Lady Vols (15-7/6-3 SEC) at Georgia Lady Bulldogs (11-11/3-6 SEC)
Sunday, February 5th, 2017 | 3:02pm CT
Athens, GA | Stegeman Coliseum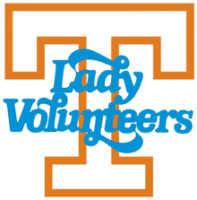 Athens, GA – #RV/25 Tennessee is back on the road Sunday to face Georgia at Stegeman Coliseum, as the Lady Vols look to extend their four-game winning streak.
The game tips off at 4 p.m. and will be broadcast on ESPN2 and online through WatchESPN. Visit WatchESPN.com or download the WatchESPN app to view the game on a computer or mobile device. Jenn Hildreth (PxP) and Steffi Sorensen (Analyst) will describe the action between the Lady Vols and the Bulldogs.
Fans can also tune into their local Lady Vol Network station to catch Mickey Dearstone describing the action.
«Read the rest of this article»
#11/11 Tennessee at #25/20 Georgia
Saturday, October 1st, 2016 | 2:30pm CT
Athens, GA | Sanford Stadium | TV: CBS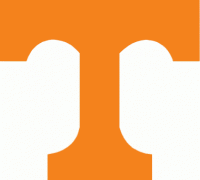 Knoxville, TN – No. 11/11 Tennessee heads to Athens, GA, to face No. 25/20 Georgia on Saturday at Sanford Stadium for a 2:30pm CT game on CBS.
SEC Nation will be on site in Athens at Myers Quad on Saturday. The show runs from 9:00am CT to 11:00am CT on SEC Network. Maria Taylor (bio) hosts the traveling pregame show, navigating the Saturday morning conversations with analysts Tim Tebow, Marcus Spears and Paul Finebaum. Laura Rutledge provides live reports of the sights and sounds of southern tailgating.
Fans who arrive early will receive a free SEC Nation t-shirt and chance to win tickets to the SEC Championship, a Regions bike, Belk prize pack, and more.
«Read the rest of this article»
UT Athletics Department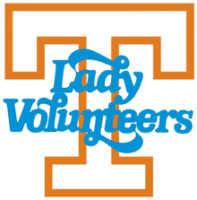 Knoxville, TN – Diamond DeShields scored a game-high 22 points and Bashaara Graves recorded her 29th career double-double as Tennessee rolled past Georgia in the season finale, 80-60, at Thompson-Boling Arena.
With 80 total points, Tennessee (17-12, 8-8 SEC) notched its highest points total in SEC play this season and its most in any game this season since scoring 90 in a win over Stetson on December 30th.
Following DeShields' 22 points, freshman Te'a Cooper logged just the third 20-point performance of her season on Sunday, finishing with 21 for the game. Graves, playing in front of the home faithful on Senior Day, rounded out UT's double-digit scorers, notching 12 points to go along with her game-high 10 rebounds.
«Read the rest of this article»
Tennessee (12-13/5-7 SEC) at #14/#14 Kentucky (19-6/9-3 SEC)
Thursday, February 18th, 2016 | 7:01pm ET/6:01pm CT
Lexington, KY | Rupp Arena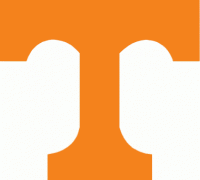 Knoxville, TN – Tennessee is headed to Lexington for the second edition of this year's border battle with Kentucky. The Vols meet the 14th-ranked Wildcats on Thursday with tipoff from Rupp Arena set for 7:00pm ET/6:00pm CT on ESPN.
Tennessee (12-13, 5-7 SEC) picked up a memorable victory in this season's first meeting between the two programs, rallying from a 21-point first half deficit to claim an 84-77 win at Thompson-Boling Arena. That victory snapped a two-game losing streak to Kentucky (19-6, 9-3 SEC) and marked one of the largest comeback victories in program history.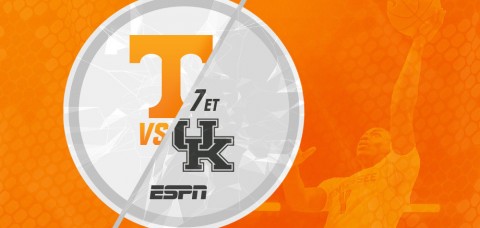 «Read the rest of this article»