Topic: Ultra Sound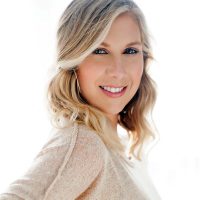 Clarksville, TN – **Editor's Note" This is part 2 of a series written by Candace Baker, who shares the loss of her third child through miscarriage. The married mother of 2 is hoping that sharing her experience will help other women who have experienced the same heartbreak. Viewer discretion is advised, as there are graphic details involved in this story. Now, in her own words:
When the doctor comes in she starts asking me questions and I can see the look of reassurance she is trying to give me.
"Spotting is normal. You're still young, its ok. A lot of women spot this early on in a pregnancy."
«Read the rest of this article»
Suzanne decided it was time to get a complete physical.  She was having trouble catching her breath.

Climbing the stairs was too difficult.  "Maybe I'm just a little out of shape" she thought.

Her doctor said, "the EKG doesn't look good" and ordered another round of tests.  He scheduled her for an echocardiogram, ultra-sound and more.  When the nurses had her all hooked up, they told her to sit down.

"We'll be right back" they said.

When the nurses returned, they told Suzanne they weren't going to go through with the tests.  They had seen something that bothered them, and called her doctor.  He wanted her to see a cardiologist immediately.
«Read the rest of this article»