Topic: Ultraviolet Radiation
Written by Rani Gran
NASA's Goddard Space Flight Center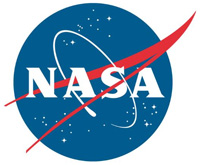 Greenbelt, MD – High in the atmosphere, above weather systems, is a layer of ozone gas. Ozone is Earth's natural sunscreen, absorbing the Sun's most harmful ultraviolet radiation and protecting living things below. But ozone is vulnerable to certain gases made by humans that reach the upper atmosphere. Once there, they react in the presence of sunlight to destroy ozone molecules.
Currently, several NASA and National Oceanic and Atmospheric Administration (NOAA) satellites track the amount of ozone in the upper atmosphere and the solar energy that drives the photochemistry that creates and destroys ozone.
«Read the rest of this article»
Written with Pam Frost Gorder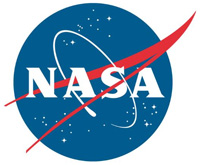 Washington, D.C. – A newly discovered Jupiter-like world is so hot, it's being vaporized by its own star.
With a dayside temperature of more than 7,800 degrees Fahrenheit (4,600 Kelvin), KELT-9b is a planet that is hotter than most stars. But its blue A-type star, called KELT-9, is even hotter — in fact, it is probably unraveling the planet through evaporation.
"This is the hottest gas giant planet that has ever been discovered," said Scott Gaudi, astronomy professor at The Ohio State University in Columbus, who led a study on the topic. He worked on this study while on sabbatical at NASA's Jet Propulsion Laboratory, Pasadena, California.
«Read the rest of this article»
Written by Samson Reiny
NASA Earth Science News Team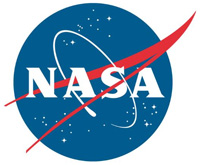 Washington, D.C. – The number of instruments on the International Space Station dedicated to observing Earth to increase our understanding of our home planet continues to grow.
Two new instruments are scheduled to make their way to the station on the SpaceX Dragon capsule.
The Stratospheric Aerosol and Gas Experiment (SAGE) III instrument will monitor the condition of the ozone layer, which covers an area in the stratosphere 10 to 30 miles (16 to 48 kilometers) above Earth and protects the planet from the sun's harmful ultraviolet radiation.
«Read the rest of this article»
Written by Linda Herridge
NASA's John F. Kennedy Space Center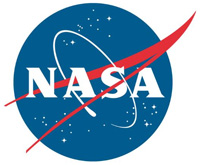 Kennedy Space Center, FL – NASA plant physiologist Ray Wheeler, Ph.D., and fictional astronaut Mark Watney from the movie "The Martian" have something in common — they are both botanists. But that's where the similarities end. While Watney is a movie character who gets stranded on Mars, Wheeler is the lead for Advanced Life Support Research activities in the Exploration Research and Technology Program at Kennedy Space Center, working on real plant research.
"The Martian movie and book conveyed a lot of issues regarding growing food and surviving on a planet far from the Earth," Wheeler said. "It's brought plants back into the equation."
«Read the rest of this article»
Written by Alan Buis
NASA's Jet Propulsion Laboratory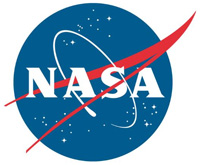 Pasadena, CA – Levels of "background ozone" — ozone pollution present in a region but not originating from local, human-produced sources — are high enough in Northern California and Nevada that they leave little room for local ozone production under proposed stricter U.S. ground-level ozone standards, finds a new NASA-led study.
The researchers, led by Min Huang of George Mason University, Fairfax, Virginia, used a novel technique that combined data acquired from two instruments on NASA's Aura spacecraft in the summer of 2008.
«Read the rest of this article»
Written by Rachel Hoover
NASA's Ames Research Center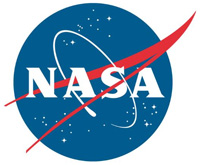 Moffett Field, CA – NASA's uncrewed Global Hawk research aircraft is in the western Pacific region on a mission to track changes in the upper atmosphere and help researchers understand how these changes affect Earth's climate.
Deployed from NASA's Dryden Flight Research Center in Edwards, CA, the Global Hawk landed at Andersen Air Force Base in Guam Thursday at approximately 5:00pm EST and will begin science flights Tuesday, January 21st. Its mission, the Airborne Tropical Tropopause Experiment (ATTREX), is a multi-year NASA airborne science campaign.
«Read the rest of this article»
Written by Whitney Clavin
NASA's Jet Propulsion Laboratory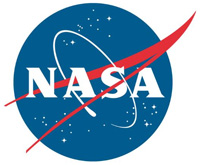 Pasadena, CA – At a cosmologically crisp one degree Kelvin (minus 458 degrees Fahrenheit), the Boomerang nebula is the coldest known object in the universe — colder, in fact, than the faint afterglow of the Big Bang, the explosive event that created the cosmos.
Astronomers using the Atacama Large Millimeter/submillimeter Array (ALMA) telescope in Chile have taken a new look at this object to learn more about its frigid properties and to determine its true shape, which has an eerily ghost-like appearance.
«Read the rest of this article»
Written by Ruth Dasso Marlaire
NASA's Ames Research Center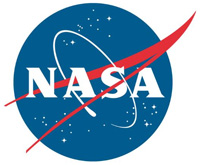 Moffett Field, CA – Scientists at NASA's Ames Research Center, Moffett Field, CA, now have the capability to systematically investigate the molecular evolution of cosmic carbon.
For the first time, these scientists are able to automatically interpret previously unknown infrared emissions from space that come from surprisingly complex organic molecules, called polycyclic aromatic hydrocarbons (PAHs), which are abundant and important across the universe.
«Read the rest of this article»
Written by Dr. Tony Phillips
Science at NASA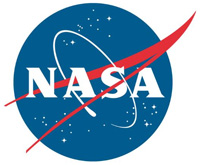 Washington, D.C. – In the galactic scheme of things, the Sun is a remarkably constant star. While some stars exhibit dramatic pulsations, wildly yo-yoing in size and brightness, and sometimes even exploding, the luminosity of our own sun varies a measly 0.1% over the course of the 11-year solar cycle.
There is, however, a dawning realization among researchers that even these apparently tiny variations can have a significant effect on terrestrial climate. A new report issued by the National Research Council (NRC), "The Effects of Solar Variability on Earth's Climate," lays out some of the surprisingly complex ways that solar activity can make itself felt on our planet.
«Read the rest of this article»