Topic: Union University
Tennessee State Representative Curtis Johnson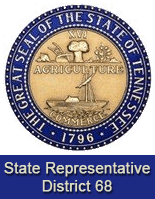 Nashville, TN – The 109th Tennessee General Assembly adjourned on April 22nd, 2016 to become a part of Tennessee history with passage of major legislation to reduce crime, cut tax burdens, spur job growth, accelerate the state's success in K-12 education, boost the number of college graduates, curb drug abuse and curtail drunk driving.
State lawmakers also passed significant legislation to ease traffic congestion, reduce child abuse, aid farmers, increase access to healthcare and medication, increase voter participation and provide a safer environment for the elderly.
Following, please find a copy of some of the highlights of this year's legislative action.
«Read the rest of this article»

Clarksville, TN – Dr. Stephen Carls, professor and chair of the department of history at Union University, and Peeps go way back.
Besides just enjoying the spongy yellow candies, Carls can appreciate a bit of shared history as both Peeps and Union's Phi Alpha Theta (PAT) history honor society chapter, which he has served as advisor for since 1983, were founded the same year: 1953.
«Read the rest of this article»

Montgomery County, TN – Two Clarksville-Montgomery County School System administrative appointments have been announced.  Roshae Harrison has been named assistant principal at Montgomery Central Elementary and Ptosha Maclin has been named assistant principal at Carmel Elementary.
«Read the rest of this article»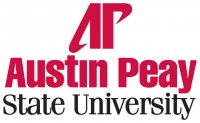 Clarksville, TN – Austin Peay State University's student newspaper, The All State, was recently honored for its excellence on both the regional and state levels.
The All State earned a No. 4 in the South ranking on February 27th at the annual Southeast Journalism Conference (SEJC), held February 27th-28th at Georgia State University in Atlanta.
«Read the rest of this article»
Clarksville, TN – Coming off a breakout junior season, Clarksville High School baseball player Brady Cook has signed with NCAA Division II Union University – out of Jackson, TN – to continue his career on the baseball diamond after his prep career is completed.
"I'm excited to know where I'm going and to have the decision out of the way," Cook said. "It's like a weight has been lifted off my shoulders and now I can just focus on my senior year and go out and do the best that I can."
«Read the rest of this article»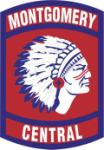 Cunningham, TN – Montgomery Central High School's  KayCee Lindberg  has signed with Union University. KayCee had a great year for Central.
She is the Region 5 champion, finished 4th at the State Tournament and was voted to the all state team.
KayCee and her parents were together with  Coach Greg Lyle and Jeff Vaughn when she signed.
APSU Sports: Austin Peay Volleyball

Clarksville, TN – Austin Peay State University head volleyball coach Taylor Mott announced Thursday the hiring of Ariel Apolinario as an assistant coach. He will join the program in August.
Apolinario comes to Austin Peay after two years as an assistant coach at Union University. While there he assisted with recruiting and planned and implemented preseason training programs. In Apolinario's first season Union won the TranSouth Conference with a 13-1 league mark while posting a 24-9 overall record.
«Read the rest of this article»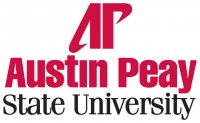 Clarksville, TN – Last October, a group of Austin Peay State University mathematics and computer science students headed south to Jackson, TN, to attend the 121st annual meeting of the Tennessee Academy of Science. The event, hosted by Union University, brought together some 200 researchers and college students from across the state for two intense days of academic presentations.
Everyone seemed to have a good time, but earlier this month, several of those students learned that the conference was more fruitful than they realized. That's because the awards for presentations were recently announced, with first-, second- and third-place prizes all going to APSU students. «Read the rest of this article»
APSU Sports: Women's Soccer

Chattanooga, TN – A pair of bookend goals by sophomore Tatiana Ariza opened and closed a 4-0 win by Austin Peay State University women's soccer team against Chattanooga, Sunday afternoon.
Ariza scored the game's first goal on a penalty kick in the 39th minute to make it 1-0, and added the game's fourth goal in the 82nd minute. Not only was it her third career multi-goal game, it also was her second consecutive after netting a hat trick against Alabama A&M, Friday.
«Read the rest of this article»
APSU Sports: Women's Soccer

Clarksville, TN – Austin Peay State University women's soccer team reported to campus, Tuesday, representing the official beginning of the 2011-12 Austin Peay Athletics campaign.
The Lady Govs spent Tuesday morning moving into the dorms and going through mandatory team orientation. Four Lady Govs freshman became the first APSU students to officially move into Castle Heights, the brand new all-freshman dorm, which is schedule to officially open, August 11th.
«Read the rest of this article»